St Patricks Day, St. Paddy's Day, National Wear Green day…the list could go on. But yes, it is that time of year again! The time of year where getting pinched, drinking beer, and all green everything become the focus of everyone's day on March 17th.
And this year, don't just pick out a green shirt so you can avoid that painful pinch, show up and show out with an original St. Patrick's Day t-shirt.
But wait, is it Paddy's or Patty's?
For starters, let's get one thing straight before you show up to the party wearing the day's biggest typo. Is it St. Paddy's or St. Patty's?
Even though there's a t in patrick, the correct way to shorten the holiday is with two d's, St Paddy's. And there's actually a lot more behind this answer than we thought. Check out the reason for all the confusion in this article from USA Today that clears up the word's origins.
A tradition dipped in green
One of the biggest St. Patrick's Day parties and our favorite place to celebrate is Savannah, Georgia. Home to the largest St. Paddy's Day parade and The Greening of the Fountain at Forsyth Park, Savannah is full of traditions you won't want to miss. Need more convincing? Here are 10 more reasons to make the trip down to Georgia's coast.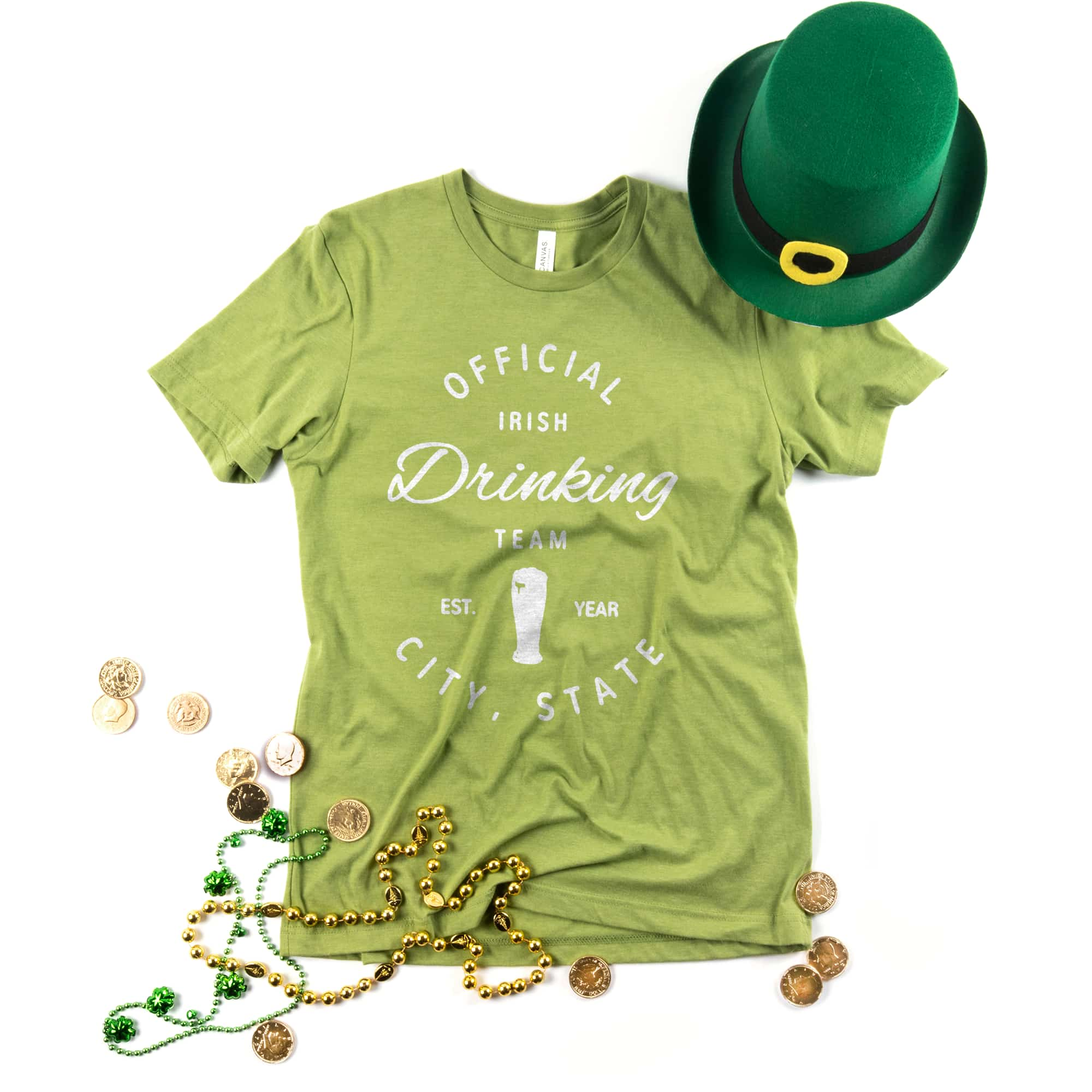 Party-ready designs for all lads and ladies
So, why exactly are we talking about this glorious holiday? Because St. Paddy's is synonymous with slogan tees and there's nothing we love more than a t-shirt that can make you the life of the party. Whether you're throwing an event, hitting a pub crawl, or you just want to wear a funny green shirt. We've got you covered! Literally.
Custom tees are kind of our thing, so we have a ton of St. Patrick's Day design templates you can utilize for whatever function you're attending. We make it user-friendly, providing you with cool graphics and customization options to make it your own.
If you're looking for something a little "punny"
We have plenty of cute graphics and text like the classic Kiss Me I'm Irish – or if you want to go the boozy route – we made sure our beer and drinking template game was strong.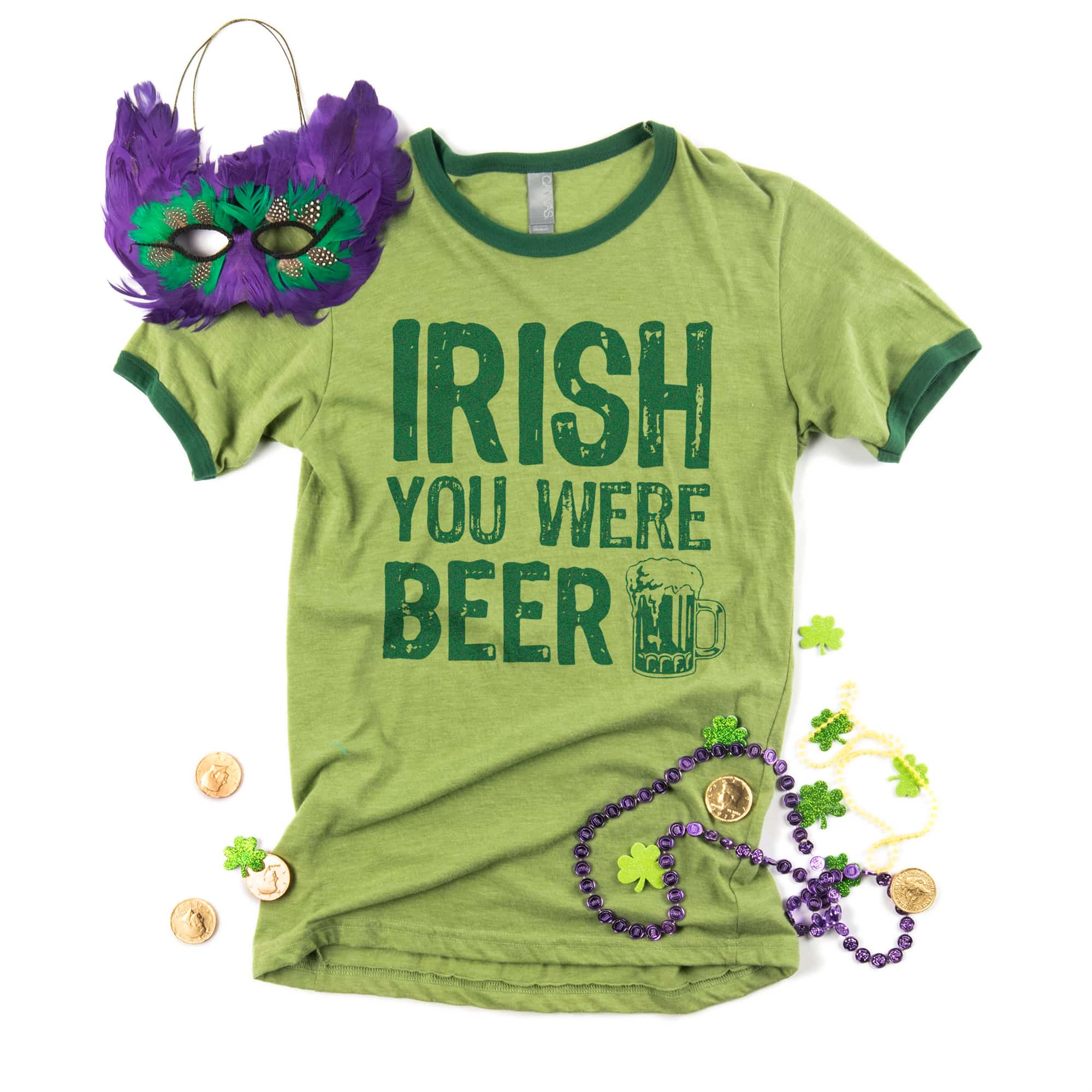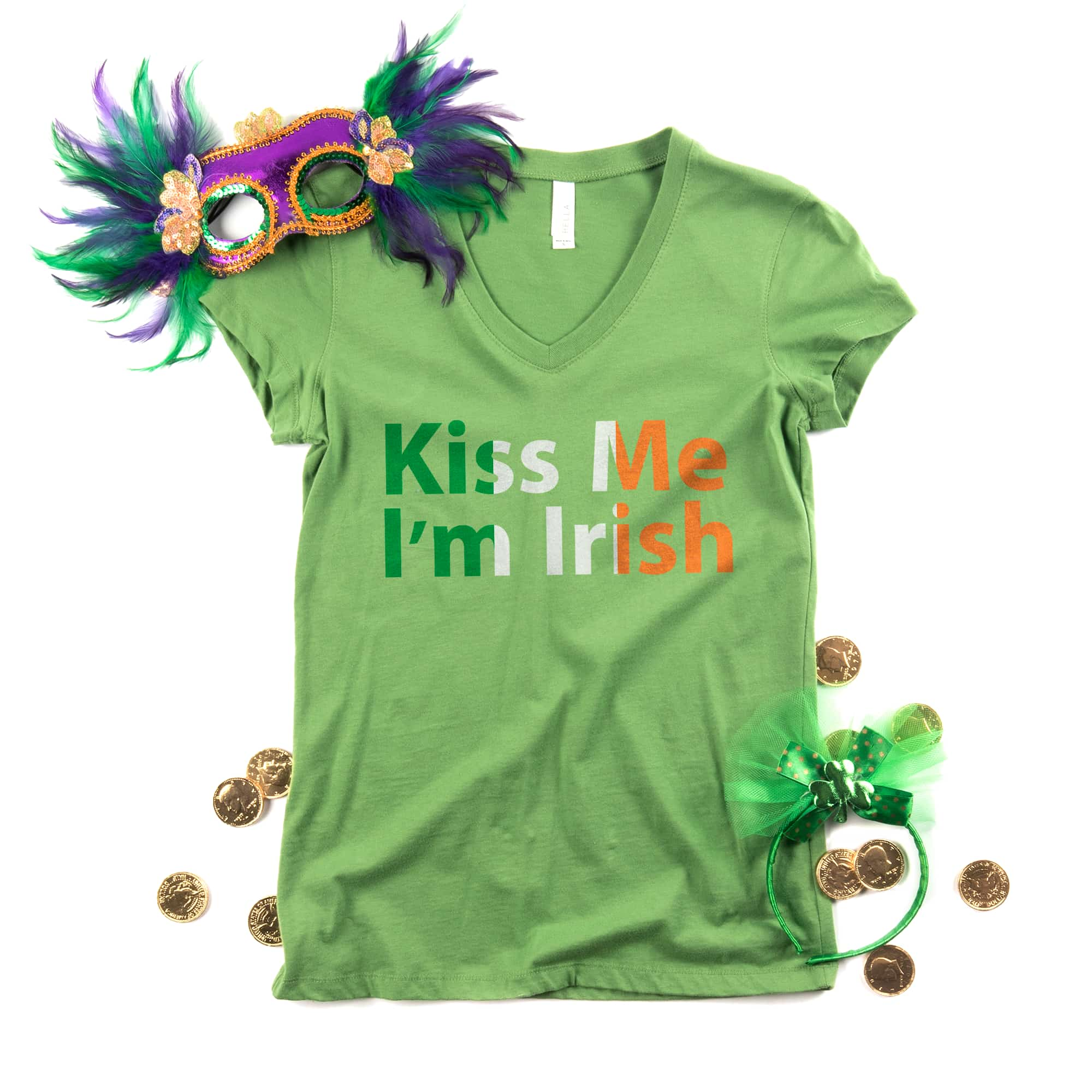 Something for all your little leprechauns
You know what they say, a family that celebrates St. Paddy's day together stays together. Or at least you'll look like it if you're all rocking custom shirts! We have a wide variety of apparel for the whole family. No one wants to feel left out on this holiday!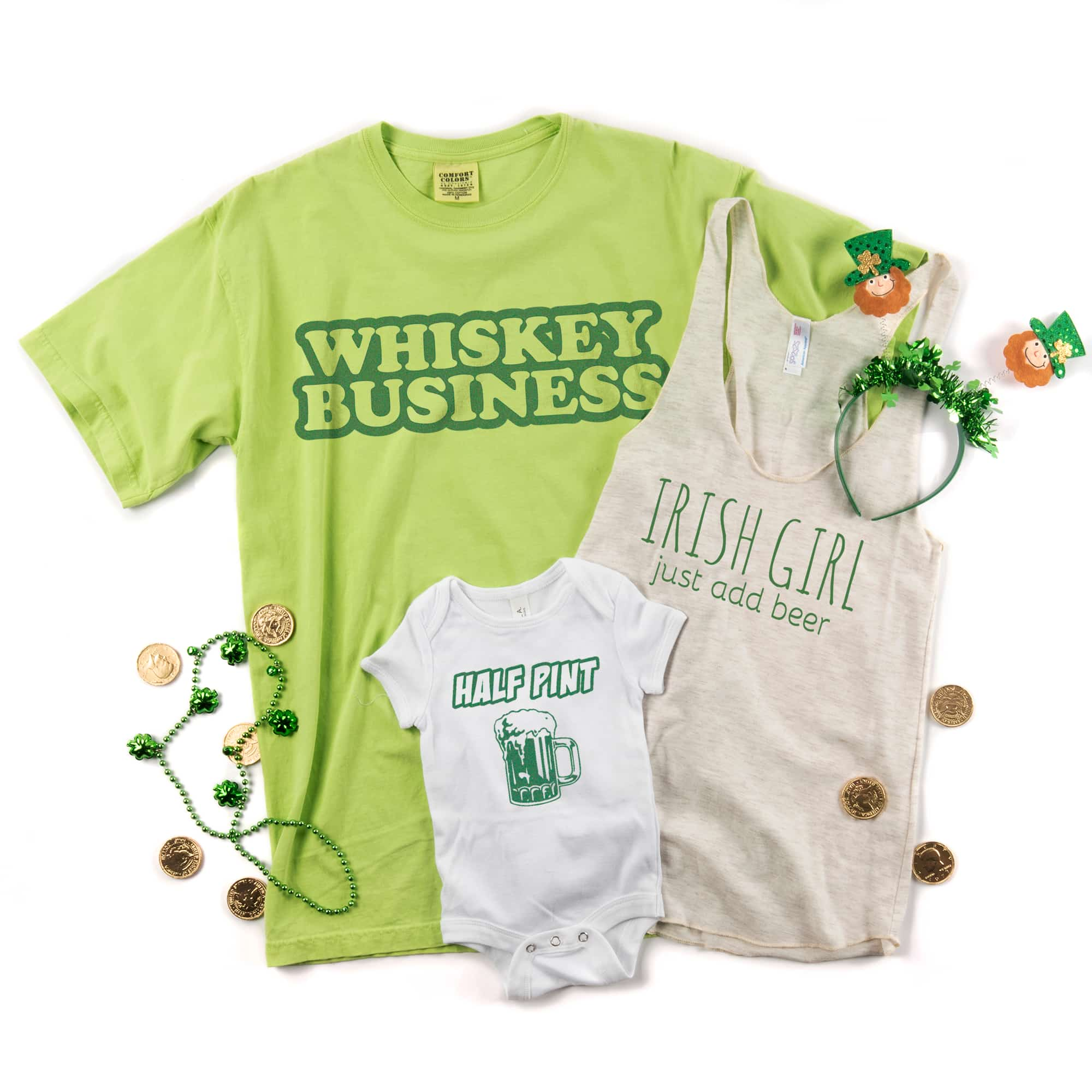 Now there's no excuse to be that guy at the party not participating. And on top of that, there's nothing better than being asked where you got it and being able to say you designed it yourself. Let us know what you think!
---
If you have any questions while in the design studio, feel free to shoot us an email at service@uberprints.com or give us a call us 1-866-440-8237. Wishing you a lucky day!