The past couple of decades have been good to Atlanta. The post-'95 Olympics era has brought huge industry and cultural booms to a city with an already rich history.
While, yes, we've made headlines for things like our insane traffic and Snowpocalypse 2014 (#neverforget). Atlanta is also renowned for its leading role in the '60's civil rights movement, cultivating legendary musicians, and brand icons like Coca-Cola. But the city now has its sights set on another title – Tech Giant.
Poised to become tomorrow's tech mecca
Economies are evolving and new contenders are entering the ring to claim the title of technology capital. And since Forbes named Atlanta in the top 5 cities to become the next tech mecca, start-ups and professionals have flooded the scene to give silicon valley a run for their money.
As the community grows, so does the support, and it only made sense for an organization like Tech And Beer to start an Atlanta chapter.
Connect, Collaborate, Inspire
Founded in 2017, Tech And Beer (TAB) started as a hub for the Orlando tech community. Since then, the movement has expanded well beyond its roots to include chapters in 9 other cities and 2 countries.
All of these are focused on the TAB core values to create meaningful connections, promote collaboration, and "inspire communities to be innovative and push the boundaries of what's possible".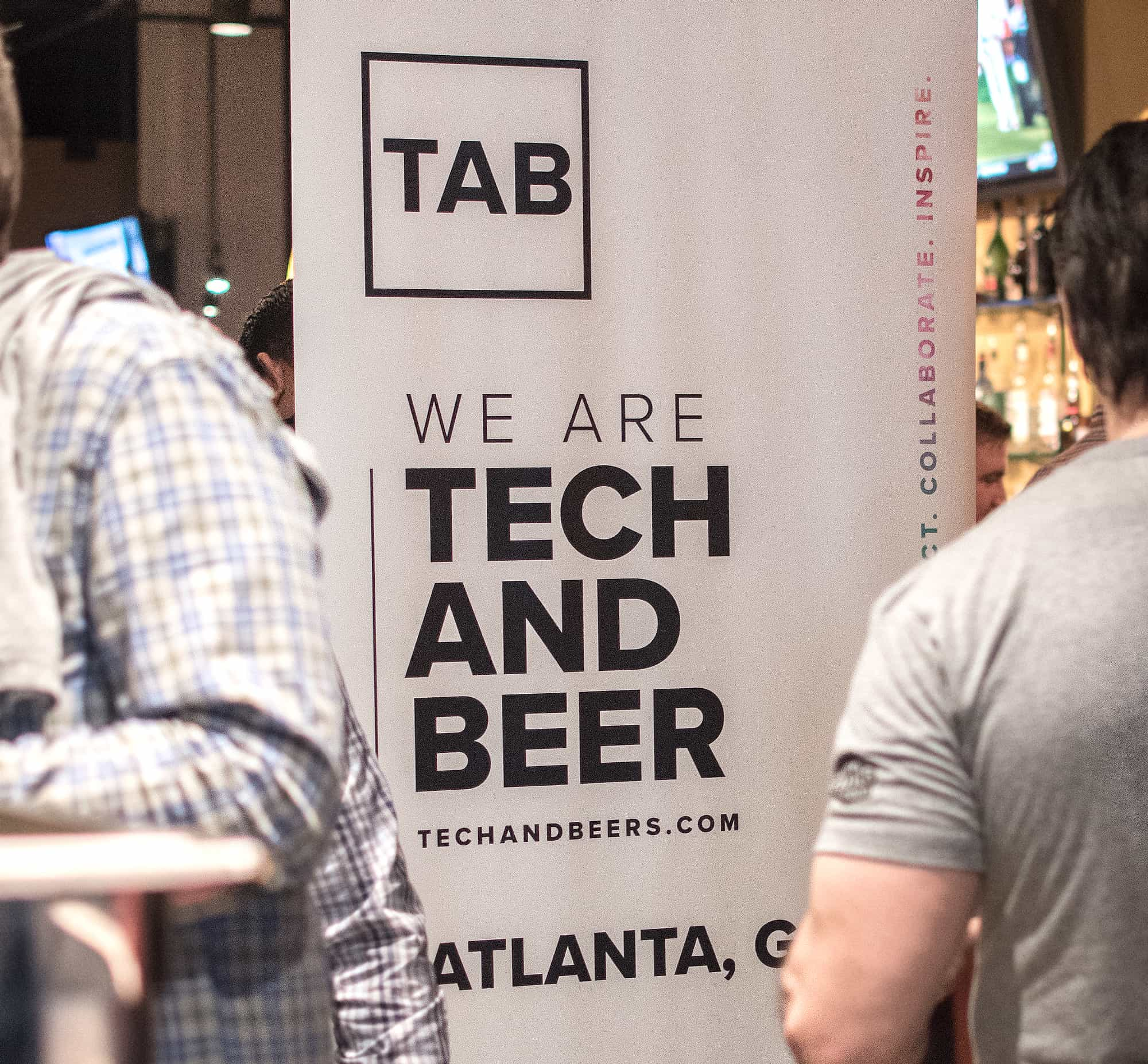 Where t-shirts meet tech
UberPrints is synonymous with custom t-shirts. We've been printing and shipping orders for almost 15 years, but ink and squeegees aren't the only things we need to make custom printing available nationwide.
The real crux of the operation lies in our online design studio where creating your own custom apparel is made seamless and easy. At the end of the day, it's the technology we employ that separates us from your typical brick and mortar print shop and the reason why being involved in our local tech community is so important.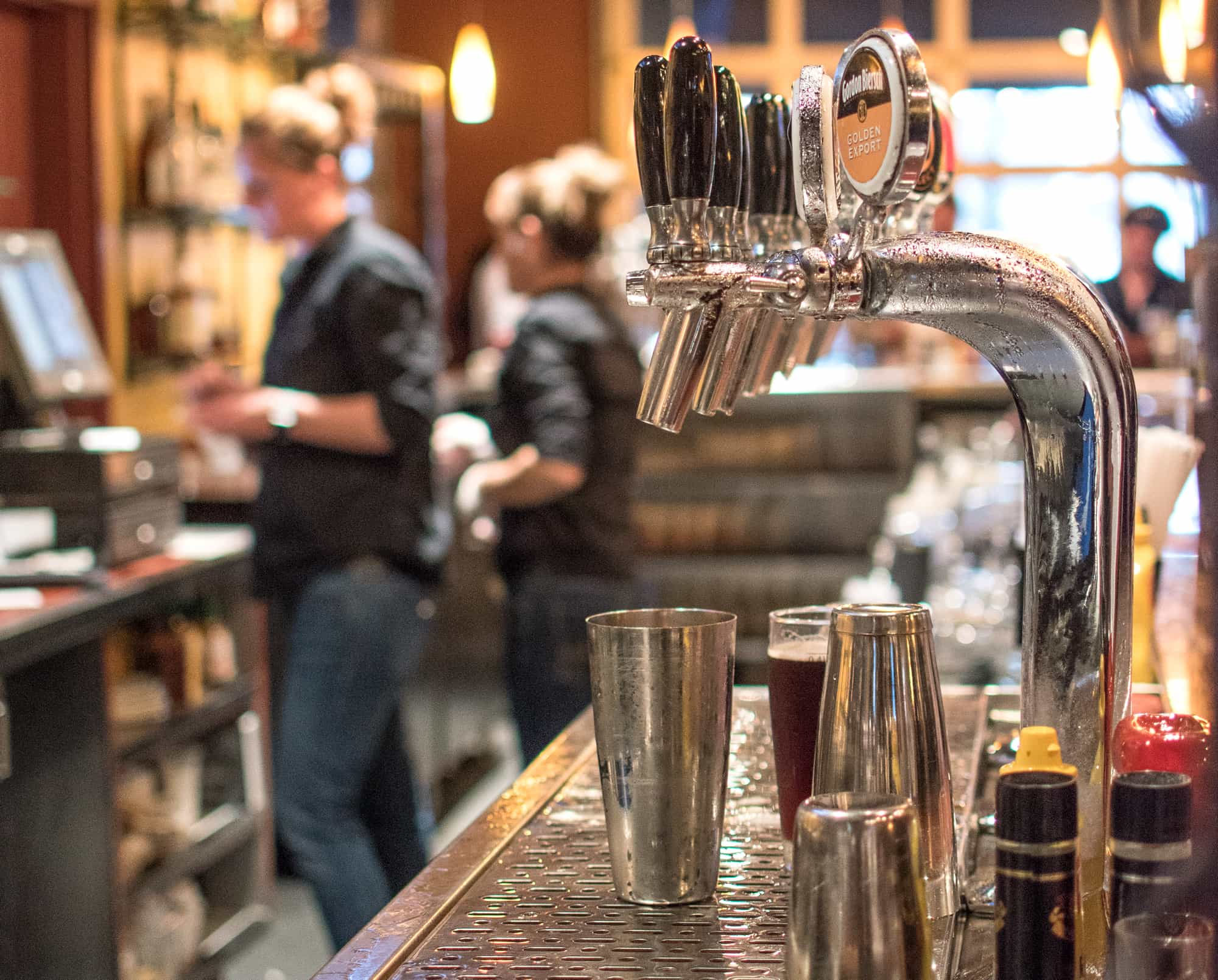 Bringing it all together
After checking out what was only the second event in Atlanta, it was clear TAB was putting together the kind of community we wanted to be a part of. We also couldn't help but notice the buzz around the bold TAB t-shirt designs the organizers were wearing and knew it was meant to be.
The following event, held on February 28th, was a great opportunity to show up and help grow the TAB network with custom printed t-shirts. With TAB's iconic logo on the front, these t-shirts paired with beer and food make the perfect catalyst to bring the community together.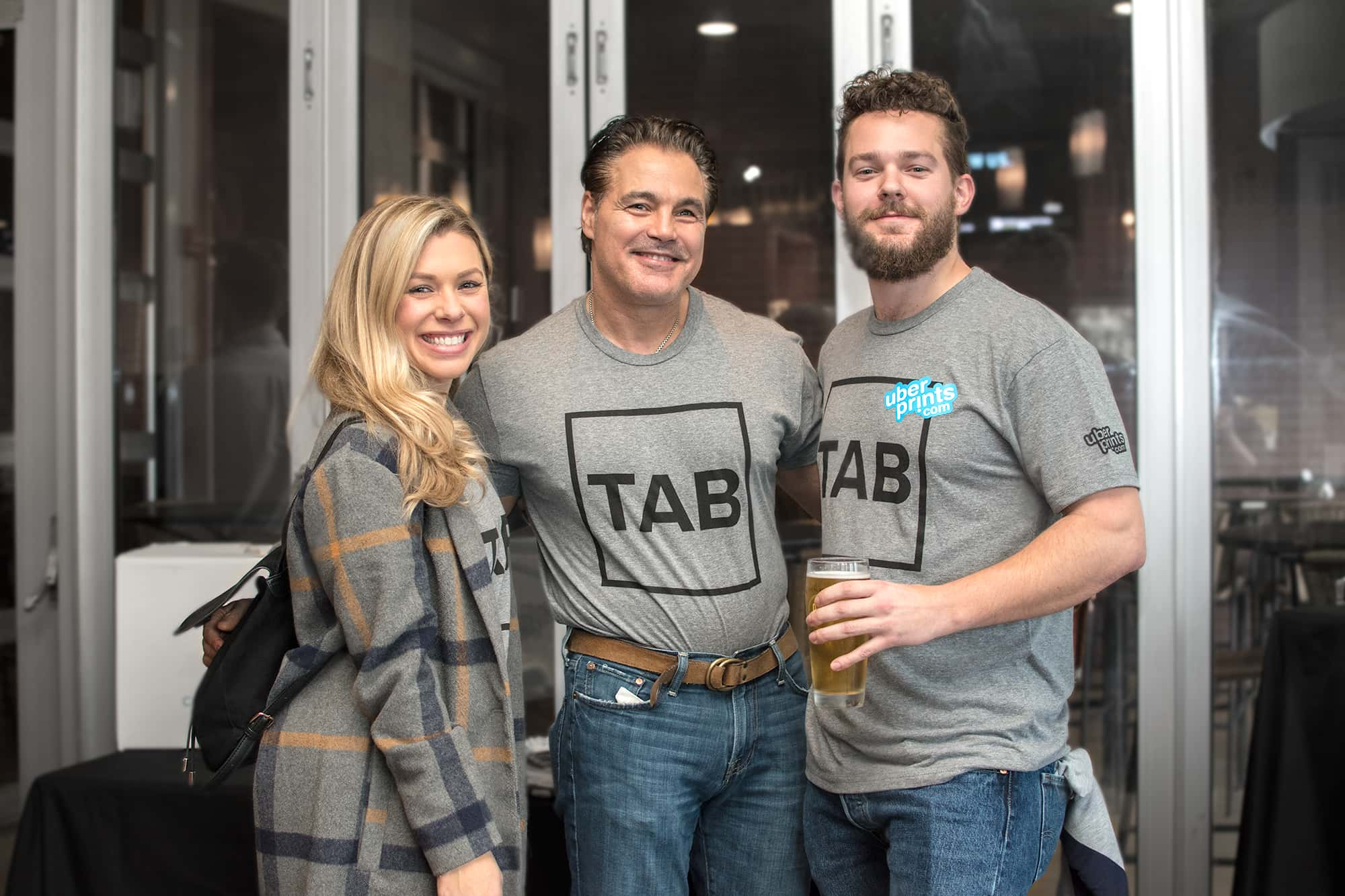 The excitement was palpable as everyone made new relationships, had meaningful conversations, and came together in a way that only happens when you've got all the right mojo. In the end, we're happy we could send people home with a t-shirt to share the community and help make each event even bigger and better than the last.
---
If you're looking to get your hands on one of these tees or just connect with some awesome tech professionals over free beer, make sure to check out the Tech And Beer Atlanta meet up page for updates on future events.