Thanks to COVID, we're experiencing *brace for repetitive COVID language* an unprecedented global supply chain disruption. What else is new?
Industries across the board have been impacted, from plumbing to electronics, and yes, even custom t-shirts have been hit.
While global supply challenges have been building steadily throughout the year, the past few months prove to be the impending hardships we've been anticipating all year. Here's what has led up to today's challenges.
T-shirts are downwind in the commodity chain
There are two key inputs in t-shirt printing: Cotton and plastic-based inks.
The custom t-shirt industry relies on these industries' success while bearing their struggles. Over the past year, both cotton and plastic have suffered factors impacting availability and price. Some of the world's largest manufacturers of plastics were knocked out for weeks during the Texas Winter Storm in February, halting the supply to customers and distributors.

The Texas Winter Storm crippled residents and businesses alike. For a climate that rarely experiences mild winter weather, the -14℉ temperatures brought the state to its knees, manufacturing along with it. Industries downstream of oil and petroleum felt the hit months later, as companies went to reorder their materials, there was no more to give. As factories got back on their feet (including repairing damaged equipment), subsequent industries were forced to wait, triggering a ripple effect downstream.

Plastic manufacturers were so stunted they instituted a rationing system, giving ink manufacturers access to a fraction of what they are used to. Screen printers later down the line were forced to resort to using inks "down to the last drop". The problem continued to snowball.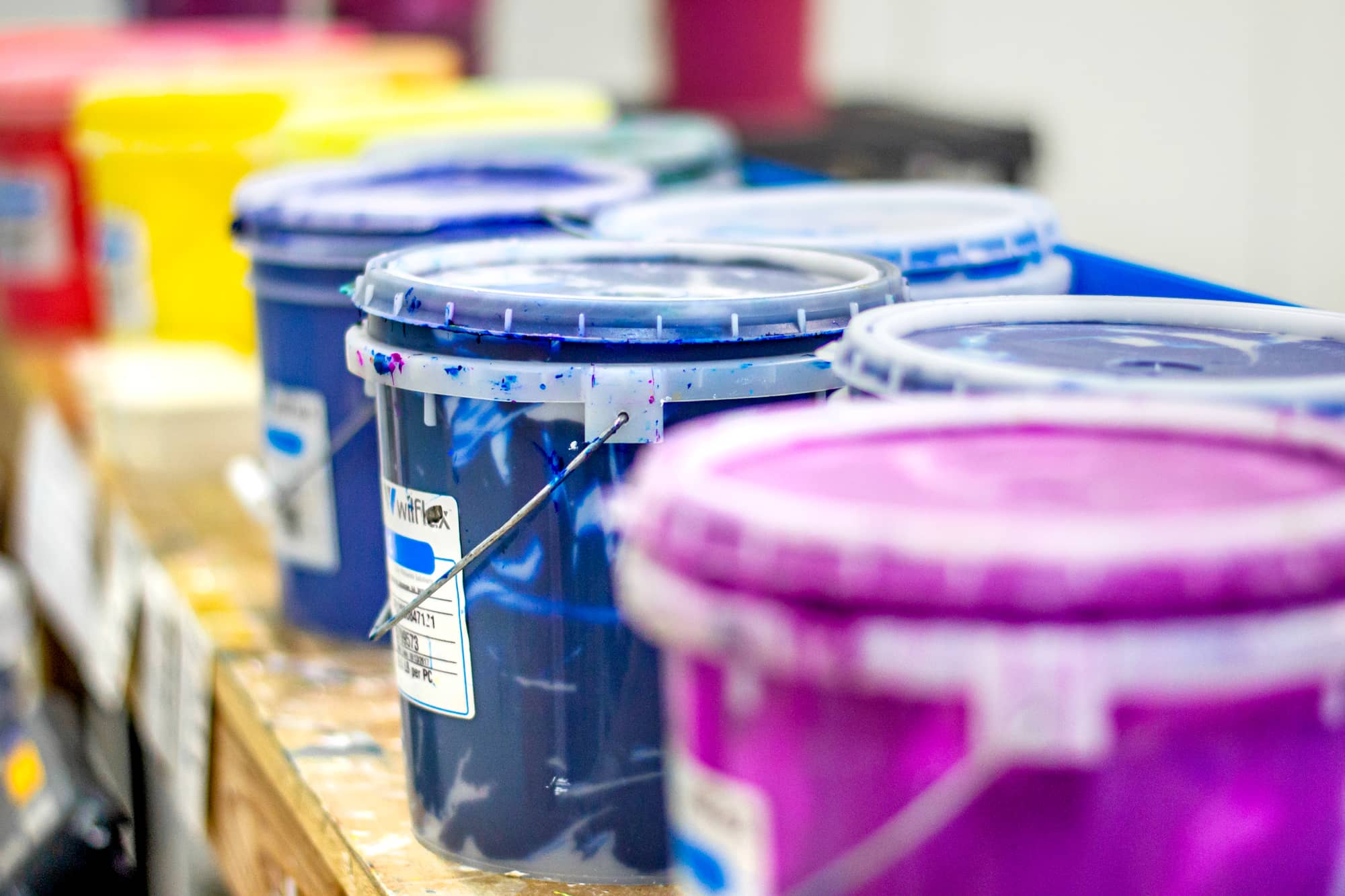 Everyone in the t-shirt industry was still troubleshooting these solutions when the price of cotton spiked the highest in over a decade.
The price of cotton is up 52% year to date as of this writing, according to CNBC. Why? It's easy to forget cotton is a seasonal, agricultural product. When droughts and monsoons plague the environment, cotton is impacted. If there's one bad crop, the commodity chain feels it.
More than the weather is to blame for cotton's rise. Economic fluctuations and political developments are also to blame.
As agricultural goods are shifted between countries for different stages of production, each transfer is subject to various tariffs and taxation. In short, when cotton leaves or enters a country there's a price. Those prices are largely impacted by the economy and political relationships of both countries.
The real problem with the commodity chain we're seeing: We live in a global economy that's been hit hard on all fronts.
The global shipping disruption
The solution isn't simple. More truck drivers won't fix it. More shipping containers won't fix it.
T-shirts start as raw cotton or synthetic fibers, which must be processed. That processed cotton then must be turned into yarn, then dyed, then woven into fabric, then sewn into apparel.
Each stage of this process can happen in different locations and countries across the globe. And before you go there, yes, even "American-made" goods rely on external inputs.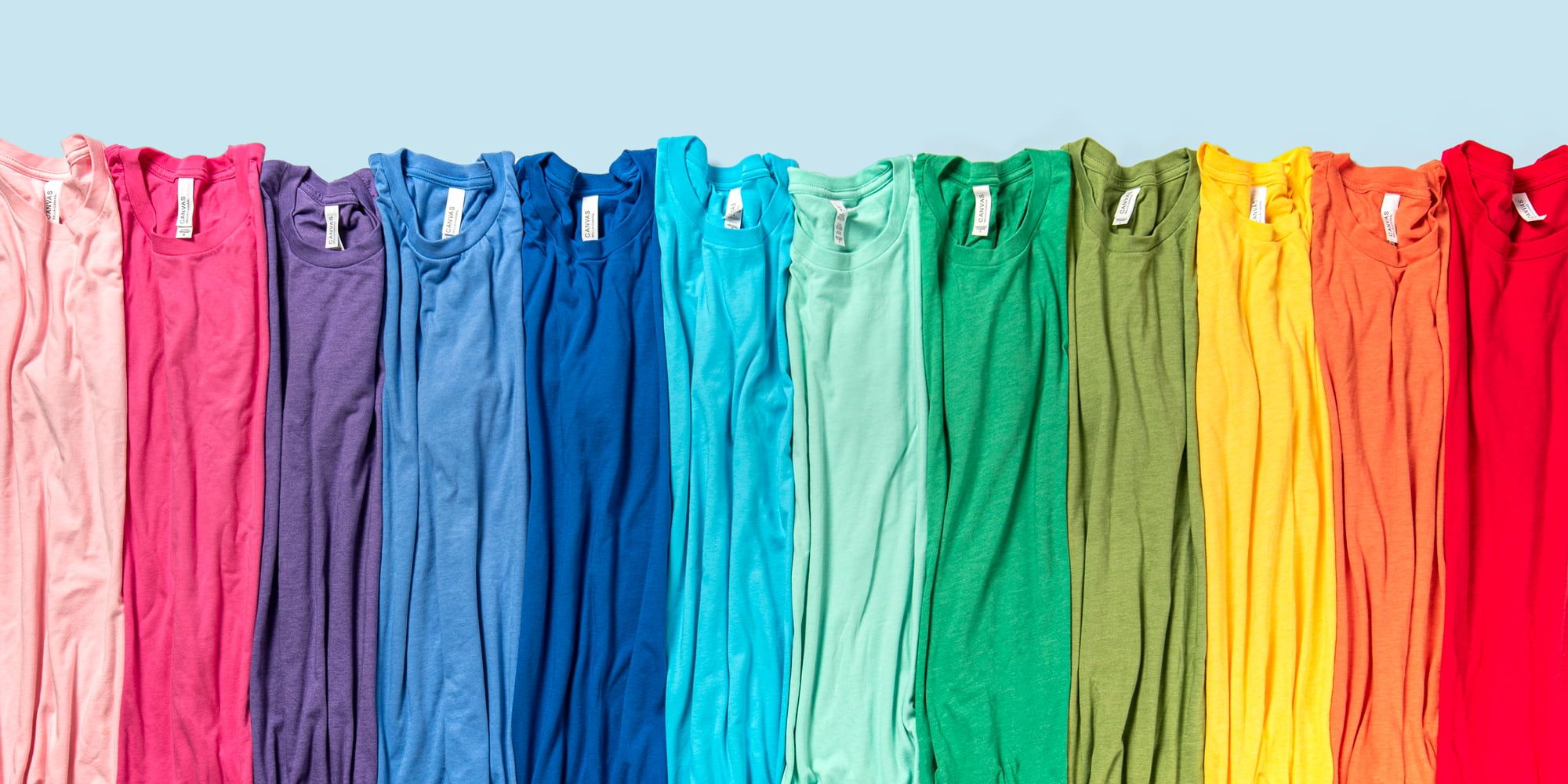 Take an American-centered company like Bella+Canvas: They're still experiencing hardships right now. Their manufacturing hub is solely in Los Angeles with segments of the sewing process outsourced to Central America. While typically not a problem, this does cause issues when transportation comes into play.

Even products made state-side must undergo a shipping process whether via land or water.
Although Bella+Canvas can have more oversight into the overall manufacturing process, they become fragile when it comes to shipping and supplying their distributors with enough products. Regardless of location, their goods still get trapped in the traffic jam coming in, out, and across the country.
This shipping process has been going at hyper-speed since shelter-in-place orders. As the world began to resemble "normal", we haven't seen the shipping pressures ease. Instead, they've increased.
The demand for shipping containers, which hold all products during transit, has skyrocketed causing a shortage leading to a jump in prices. As more are made and enter the market, the issues continue. The ports then become the bottleneck halting the shipments because there is a shortage of transportation professionals to transfer newly arrived goods throughout the country.
This issue is the result of months of backlogged supply challenges collapsing on themselves like a deck of cards. No easy or short-sighted way out.
Our solution is (and has always been) to diversify our product catalog.
How a diverse product catalog helps
We're in it for the custom element. Everything is made to order, like at your favorite diner.
For example, for our screen-print orders, we go and obtain the precise number of shirts you need in the colors and sizes you want. They're not some old shirts sitting idly on the shelf until one day a lucky few get picked. We obtain shirts for you and you alone. Pretty special, huh?
Did we mention we know shirts, really well?
When a shirt is unavailable to us that you ordered, our Customer Service team gives you a call. Instead of asking you to pick a new shirt out of thin air, we help you find the next best comparable shirt. We can obtain it quickly, so you don't have to wait.
Comparable shirts are all about giving different options. Maybe the fit is slightly different, or the color offering needs to change, but at the end of the day, you'll have a shirt that feels similar and at the same price point as you had in mind originally.
A diversified product catalog has comparable products and brand alternatives at the ready.
How comparable brands save the day
Investors sleep well at night knowing they have a diverse portfolio. We do the same because we have comparable brands to offer customers during supply chain ebbs and flows.
Popular name brands, like Comfort Colors, have name recognition on their side, but when it comes to supply chain stress, those are the first to go. Then when customers learn their favorite brand of custom shirt isn't available, they begin to panic.
Here's the secret: Comfort Colors isn't the only brand that makes that particular kind of garment-dyed shirt with ring-spun cotton. Hanes makes the same shirt—It's Garment-dyed, 100% ring-spun cotton, double-needle cover stitched, with twill neck tape and label for extra comfort.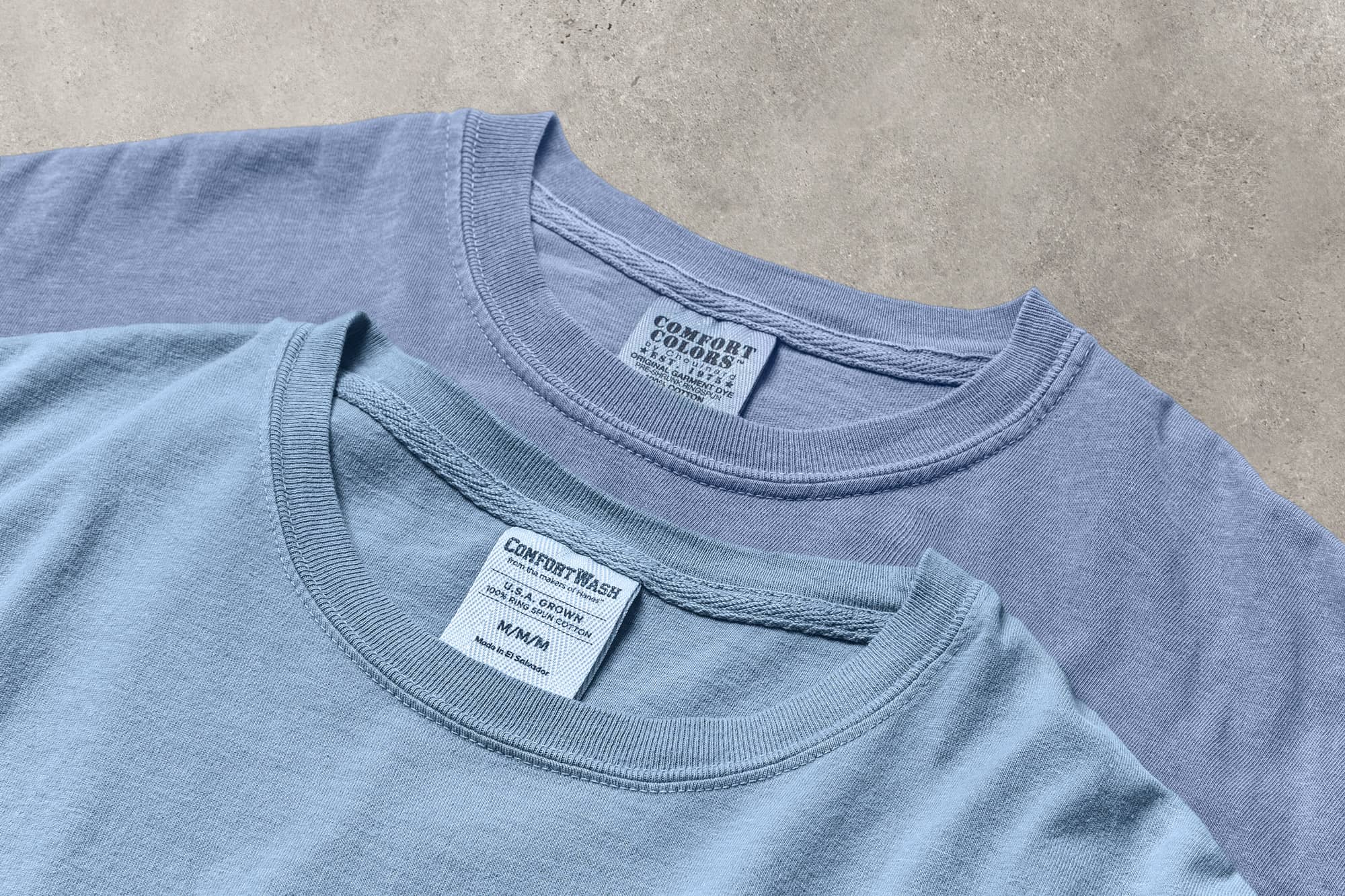 When our Customer Service team makes a recommendation for a comparable brand for your order, it's because we know our product catalog (and all the shirt details within it) intimately.
After your custom design is printed on the new shirts, you'll receive the same quality shirt you intended and you may not even notice if you don't look at the label. Who knows, your second choice might become your first for your next order.