Trying new styles and fabrics has always been one of my favorite things about working in the custom apparel industry. A lot has changed since UberPrints printed its first t-shirt. Modern t-shirt trends have made unique styles more available with a greater variety in terms of fabrics and interesting looks that used to be reserved for specialty retail stores.
Nowadays, with companies like Bella+Canvas, Next Level Apparel, Independent Trading, and tons of others, we can offer custom printing on retail-quality garments that break the standard t-shirt mold. And also because the beginning of each year calls for a fresh update to our apparel catalog, it's a good time to take a look at the top trends catching steam.
Here are our top 10 popular t-shirt and apparel trends for 2021 gathered from the newest styles coming out today and the latest additions to our catalog of custom products.
1. Tie-dye
The tie-dye trend is still in its infancy — but I'm calling this one. Everyone knows that if you want to be modern and stylish, wear something vintage, and I feel like this might be true now more than ever. Tie-dye is starting to make a comeback as we see more '80s and '90s inspired looks coming out.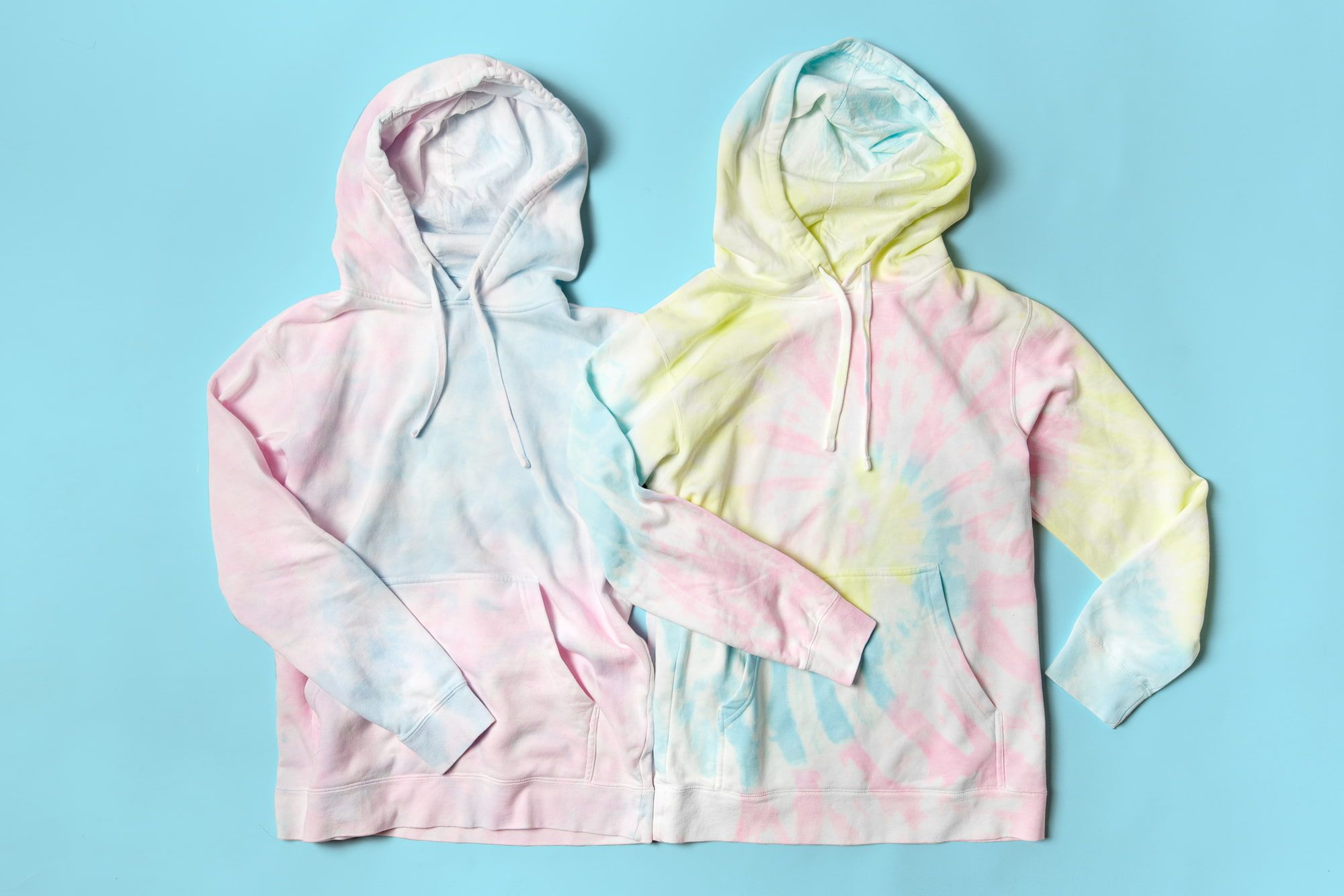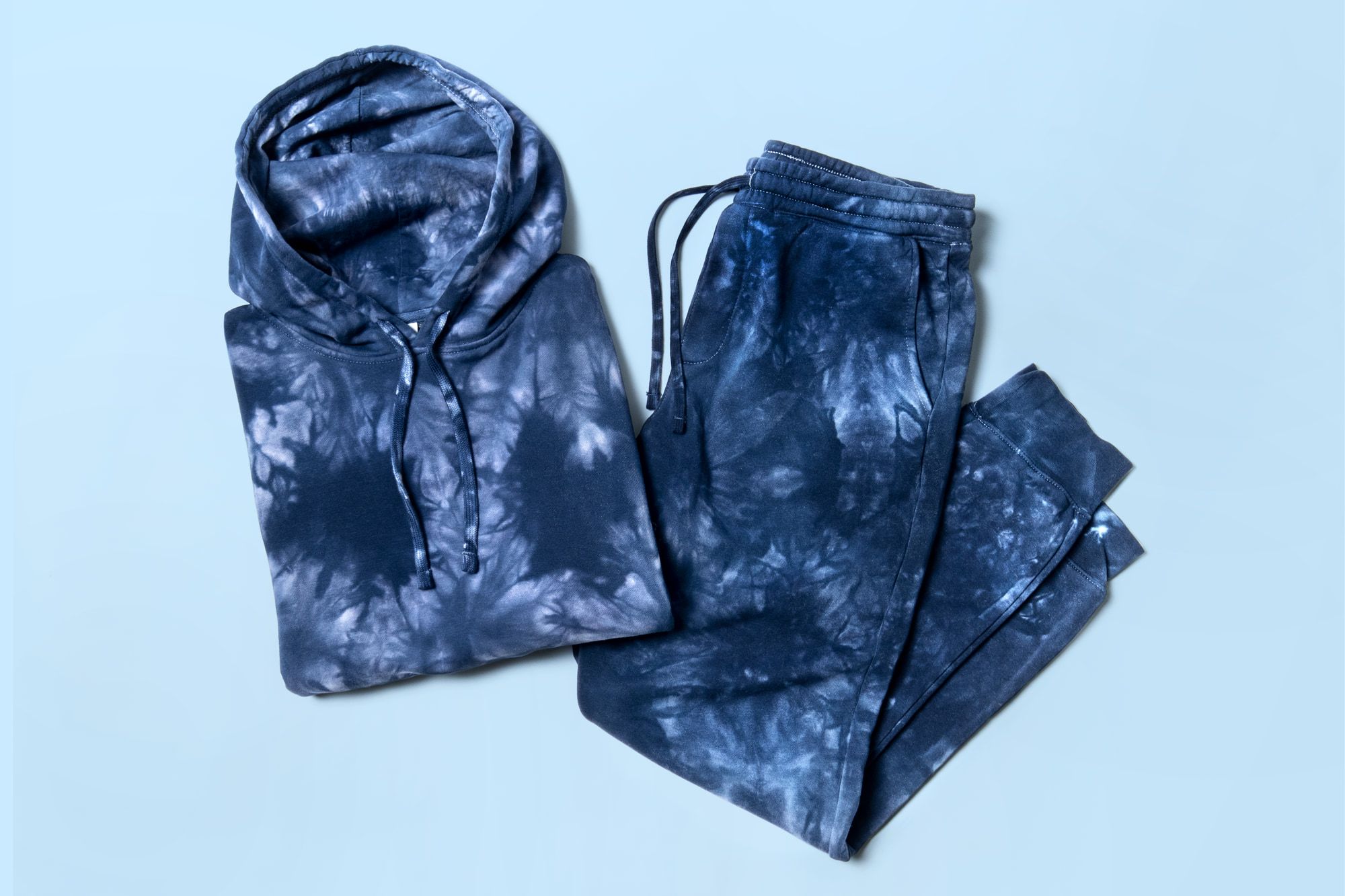 We've just added this Tie-Dyed Hooded Sweatshirt and Sweatpants combo by Independent Trading. They make really awesome, high-quality sweats and hoodies and these two are no different.
They're made of a mid-weight, cotton-poly fleece material with a genuine tie-dyed pattern that's unique to each and every piece. And this isn't the only place we're seeing this tie-dye trend pop up. Others are catching on and I wouldn't be surprised if we find ourselves adding more as this gains in popularity.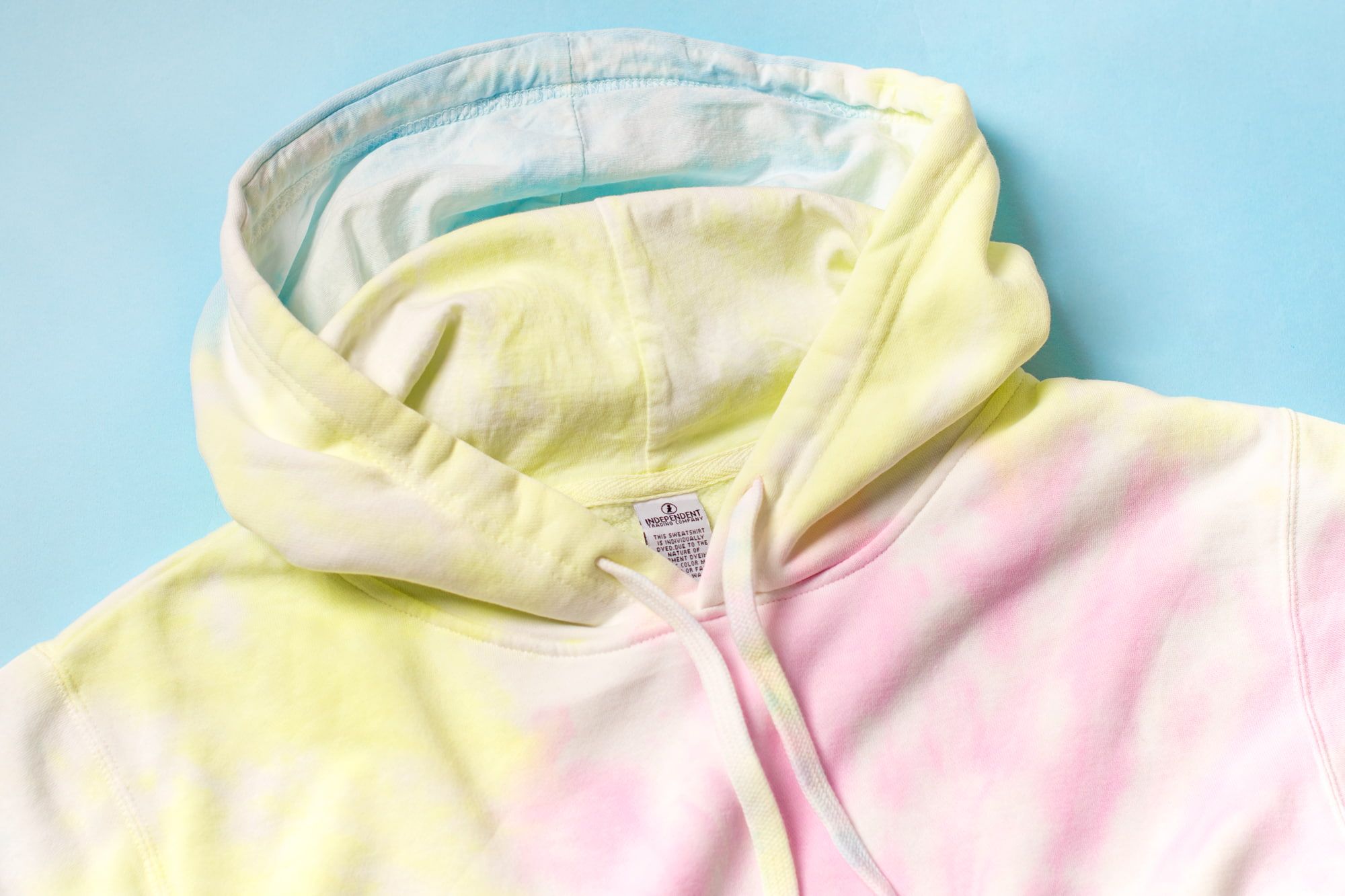 2. Mineral-wash
Another vintage-inspired trend, the mineral-wash look is back in style with more demand for weathered and worn colors. It's a flashback to the acid-washed denim of the '80s and is now often used to put a unique spin on t-shirts and sweats.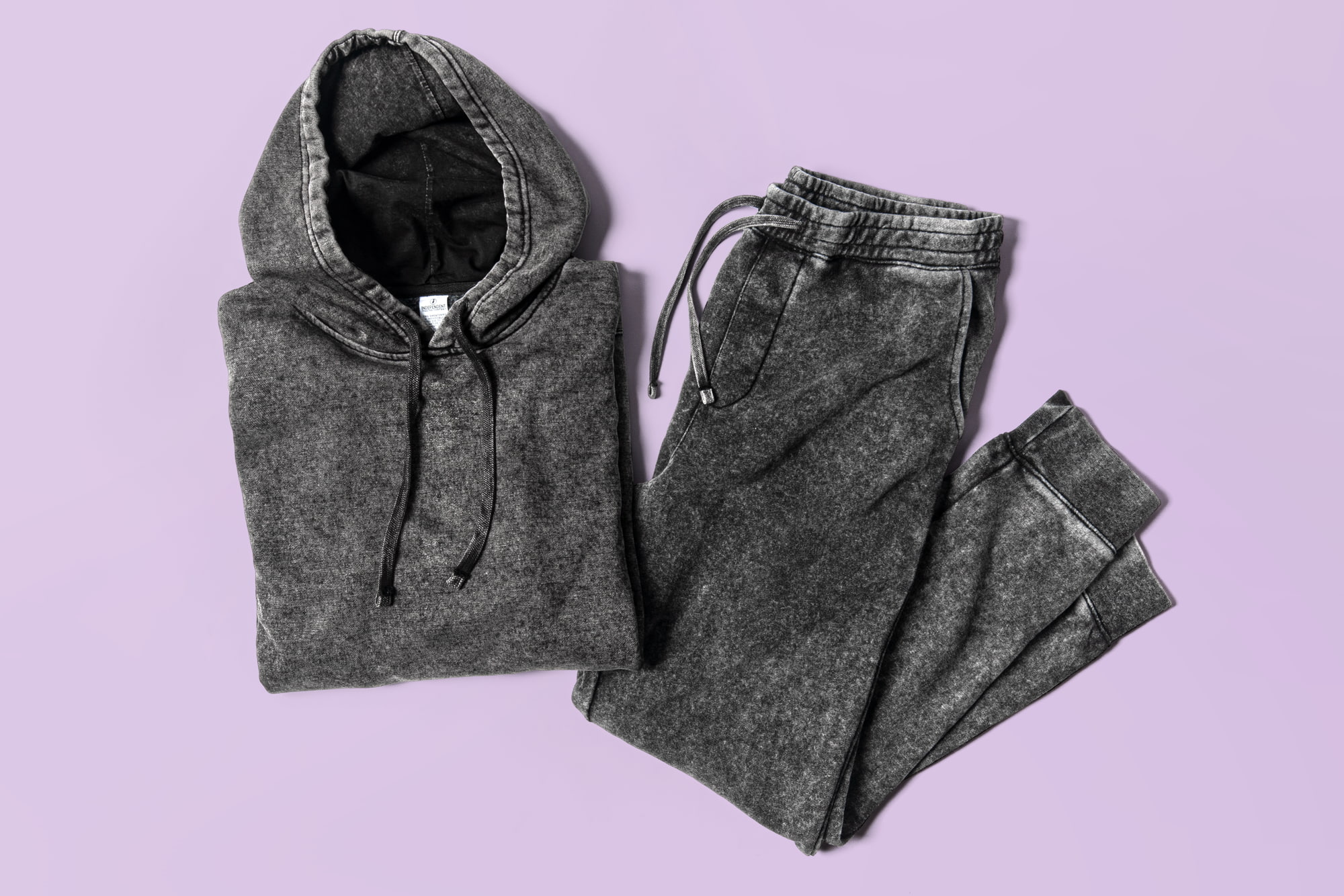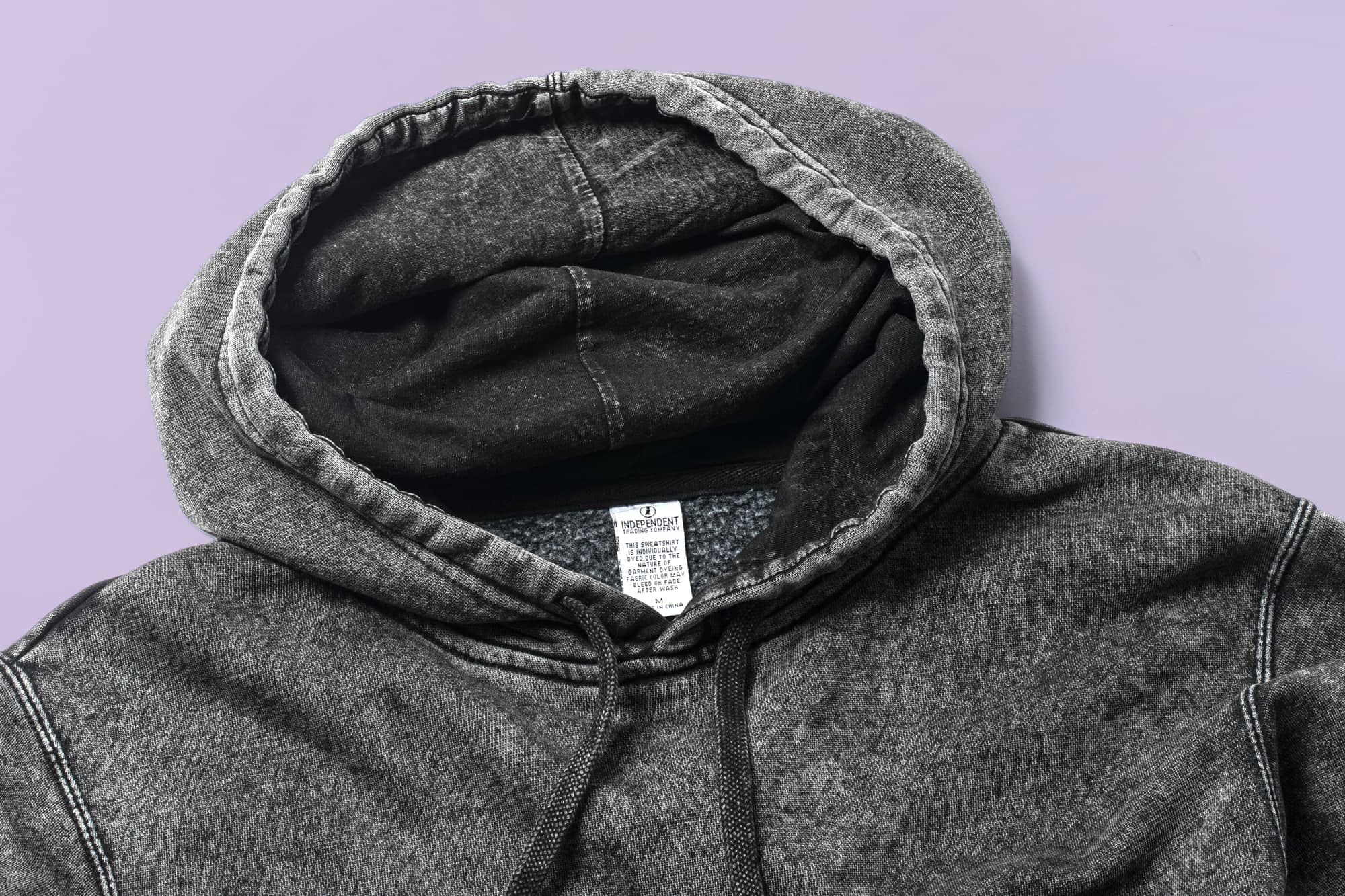 In parallel with our previous examples, we've added this Mineral Wash Hooded Pullover and Fleece Pants that sport the same super comfortable, cotton-poly fleece material. This is another trend I'd expect to see grow throughout the year as worn and faded styles become more popular and more people gravitate to this unmistakable look.
3. Garment-washed colors
I promise this is the last color-related trend on the list, but one that's really worth mentioning. Garment-washed colors have become really popular not only because of the subtle pastel look it produces, but also because of its luxuriously soft feel. The process involves a heavy washing of the completed garment — as you may have guessed — that softens the color tone and the fabric.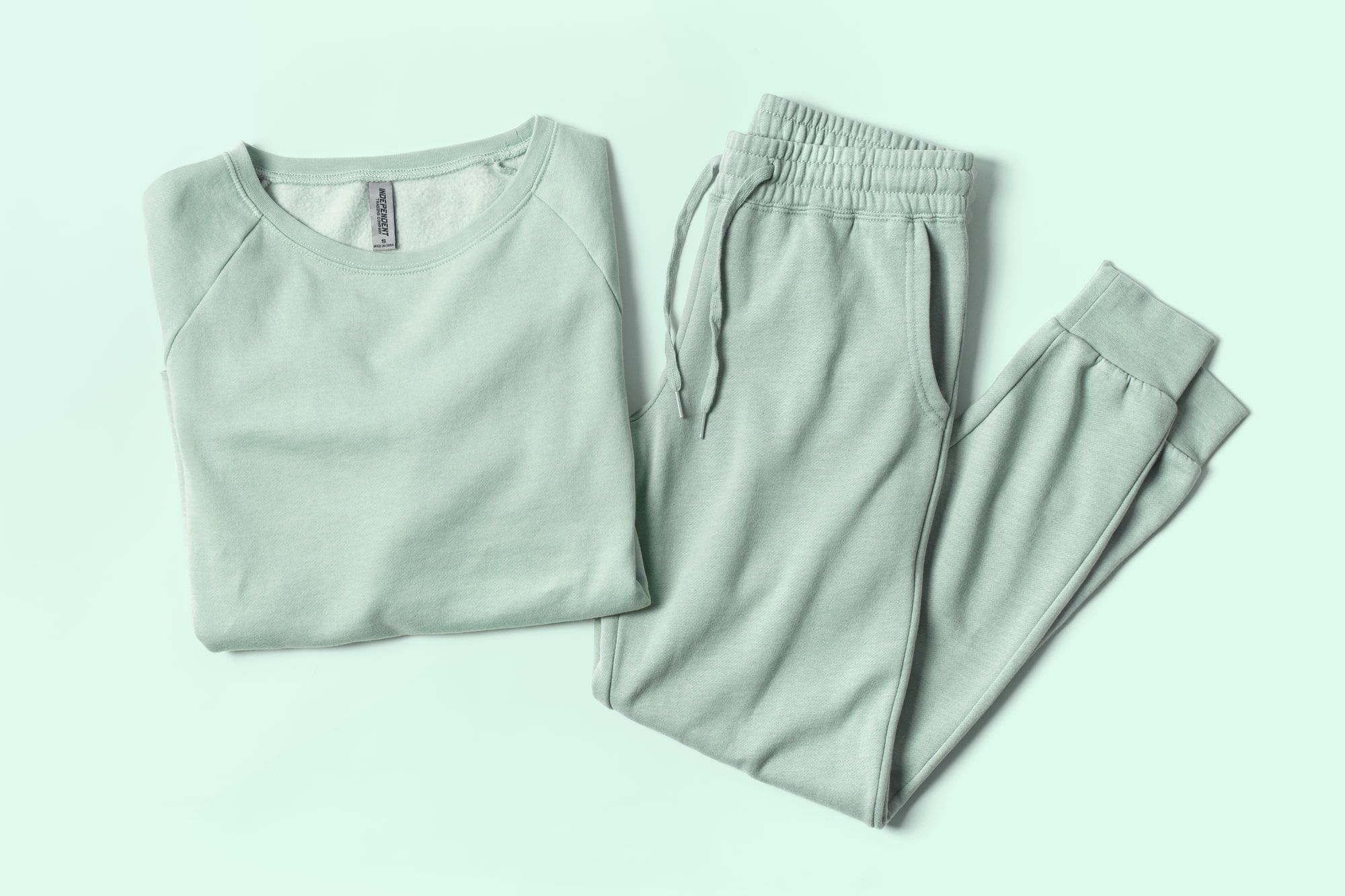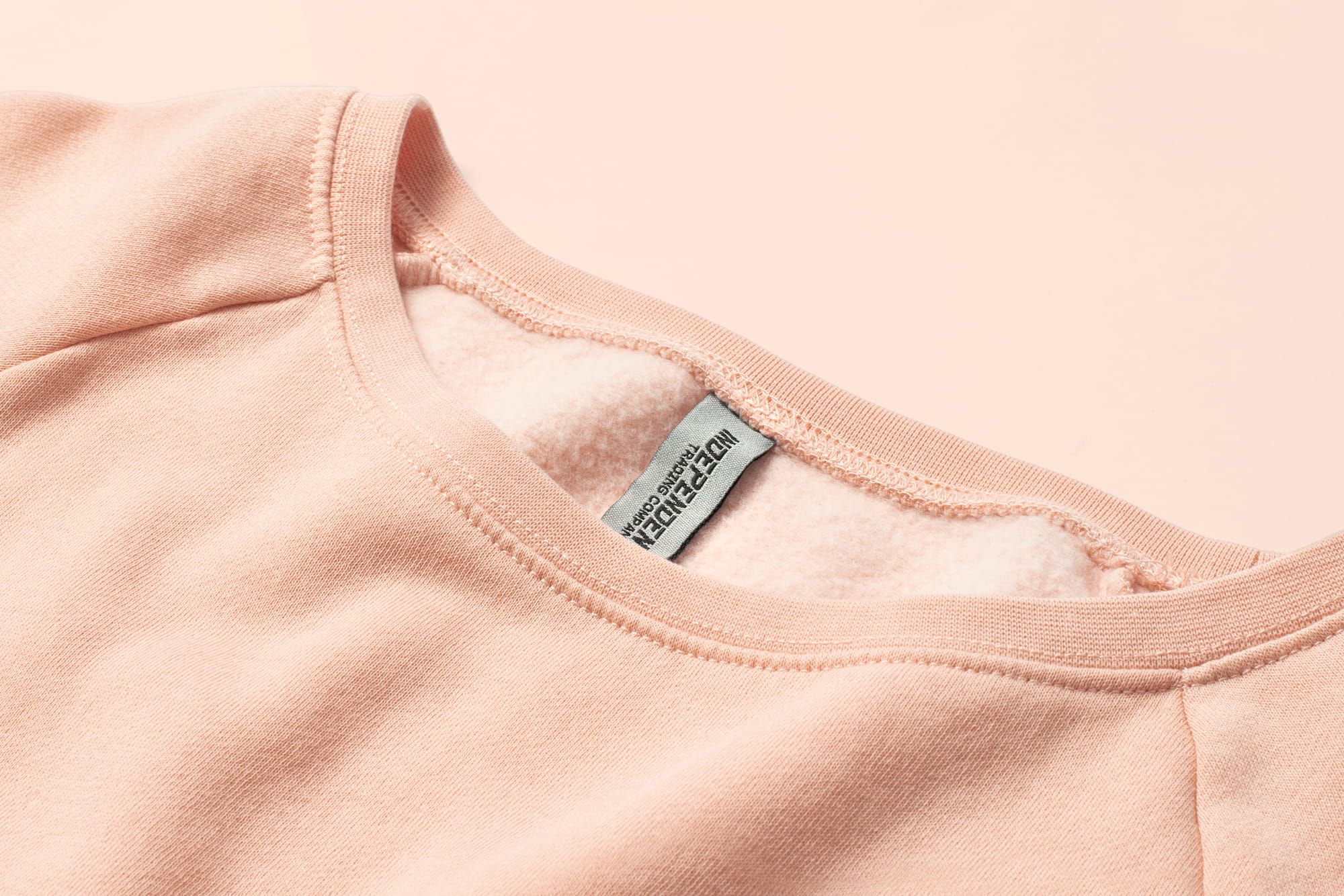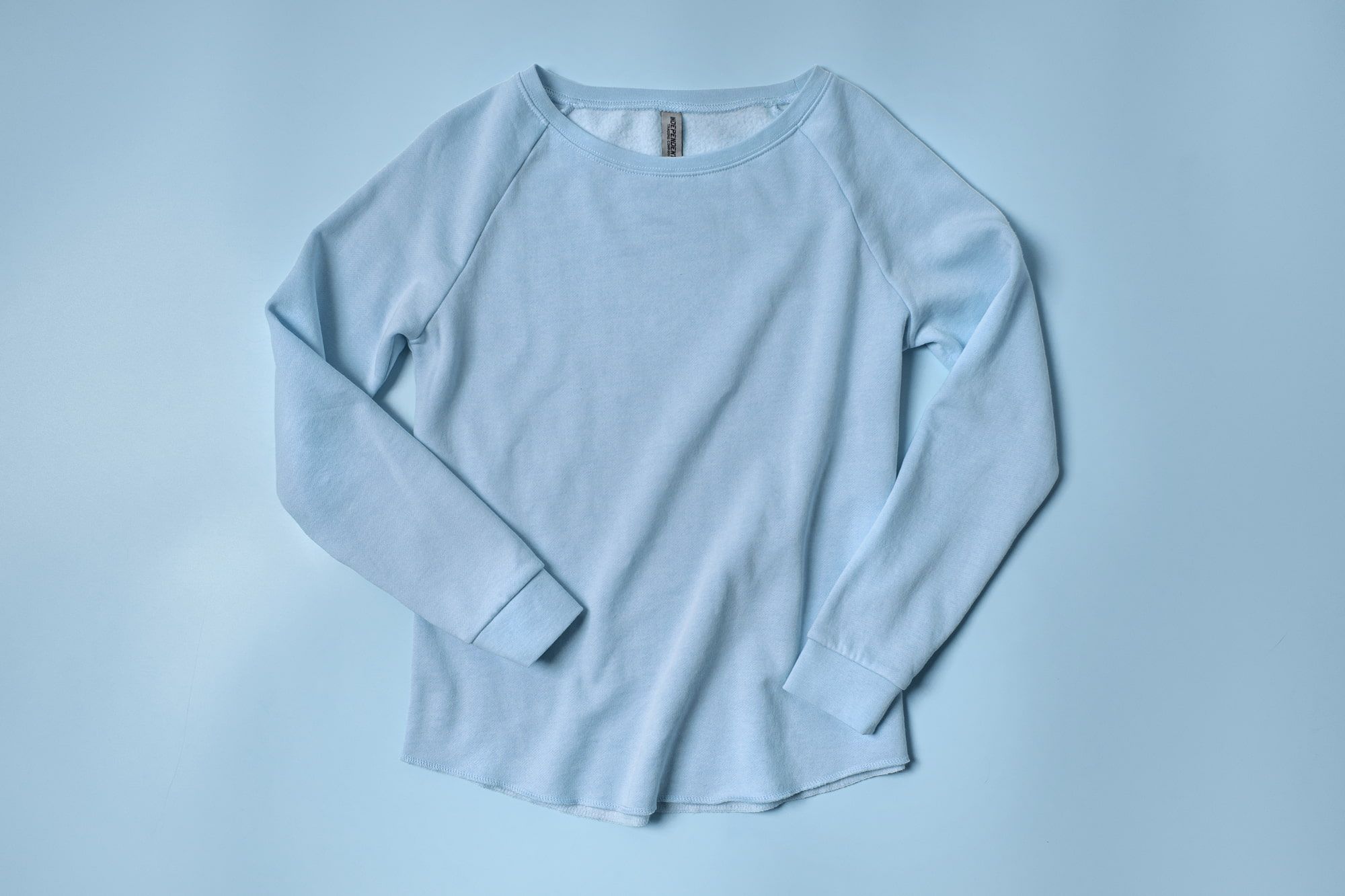 The Ladies Wave Wash Fleece Sweatshirt and Sweatpants are a couple of new products we've added in this category. They have some really cool unique colors and the inside of the fleece fabric is the kind of soft you just don't ever want to stop wearing.
4. The dropped shoulder
A dropped shoulder is when the garment's shoulders are made extra wide so that the top of the sleeve begins down your upper arm. It's a trend that you may have seen in those oversized sorority t-shirts, but lately, we've seen this show up more and more in streetwear-inspired styles.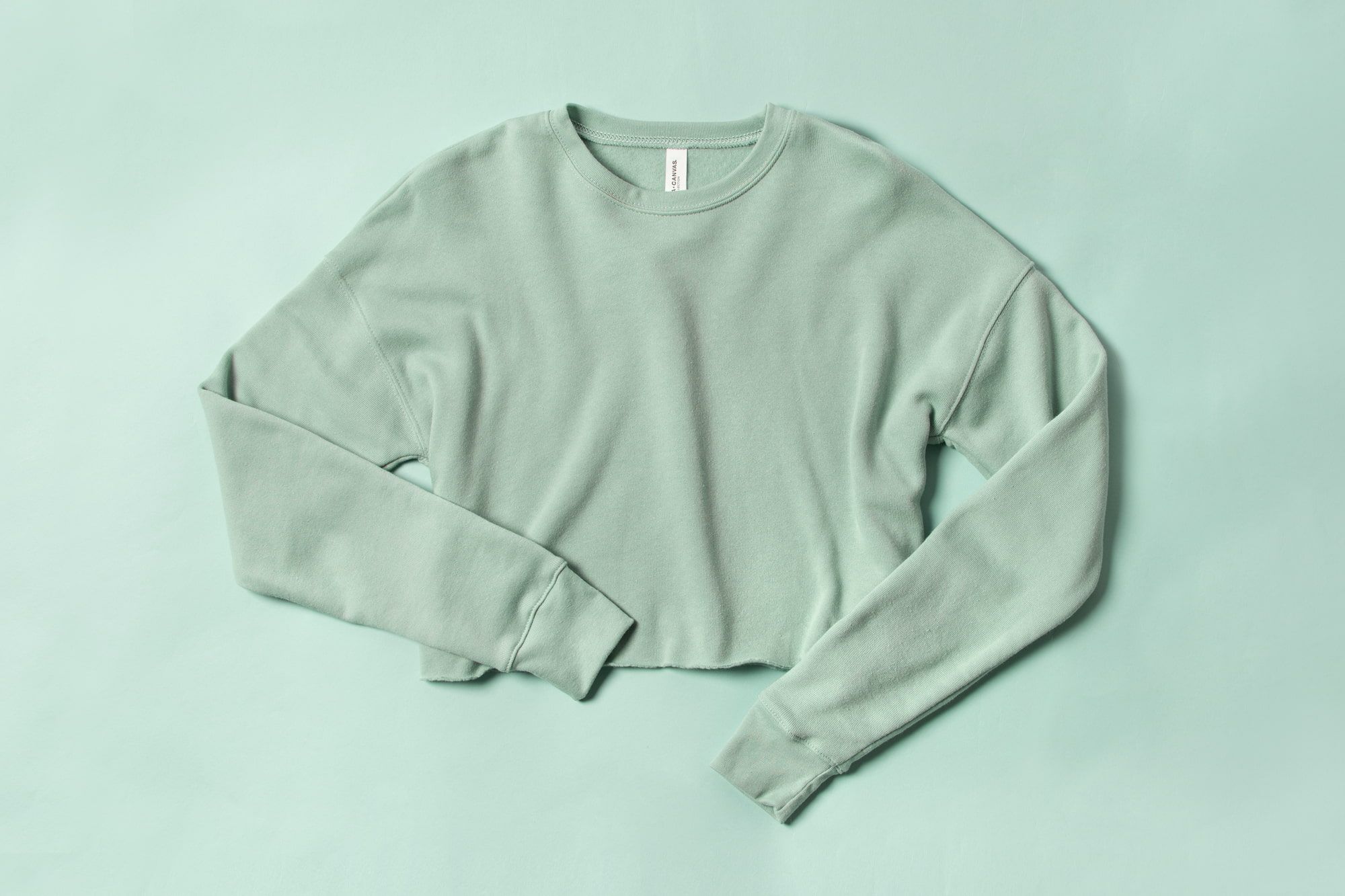 We have a unisex example, this Sponge Fleece Pullover Hoodie, but I do see it more commonly in women's styles like this Ladies Cropped Fleece Crew. These are both by Bella+Canvas and the dropped shoulder is a unique way they've given it a trendy relaxed look without the entire garment being oversized.
A lot of modern looks are either stylishly fitted or stylishly oversized and baggy. The dropped shoulder is one feature I'm expecting to see more of in styles aiming for the latter.
5. Crop top everything
This has really been picking up steam for a while, but I feel like we're starting to hit peak crop top now in 2021. I mean, seriously, we've got crop top t-shirts, tank tops, sweatshirts, hoodies — hell, we even just added a crop top windbreaker!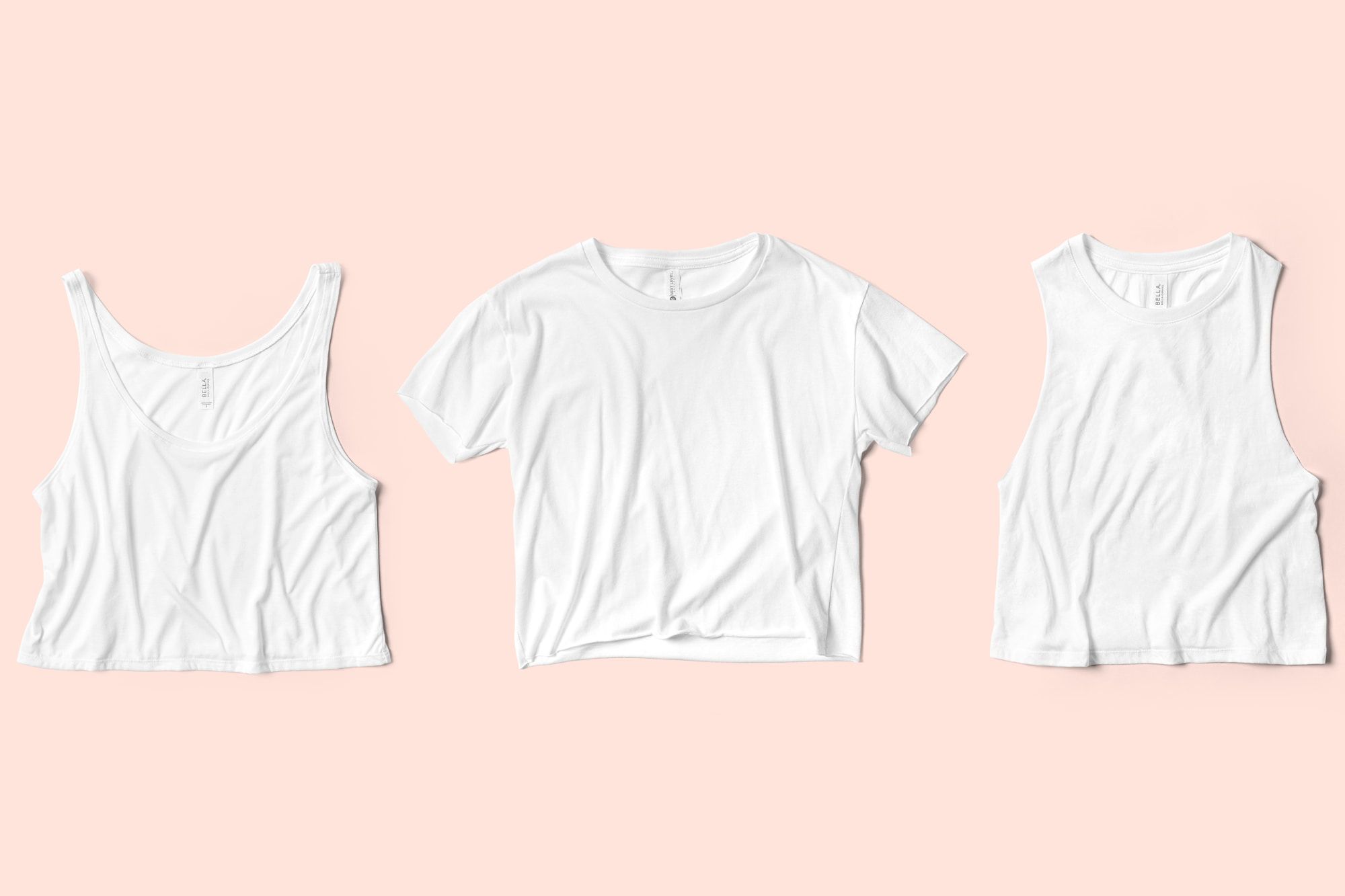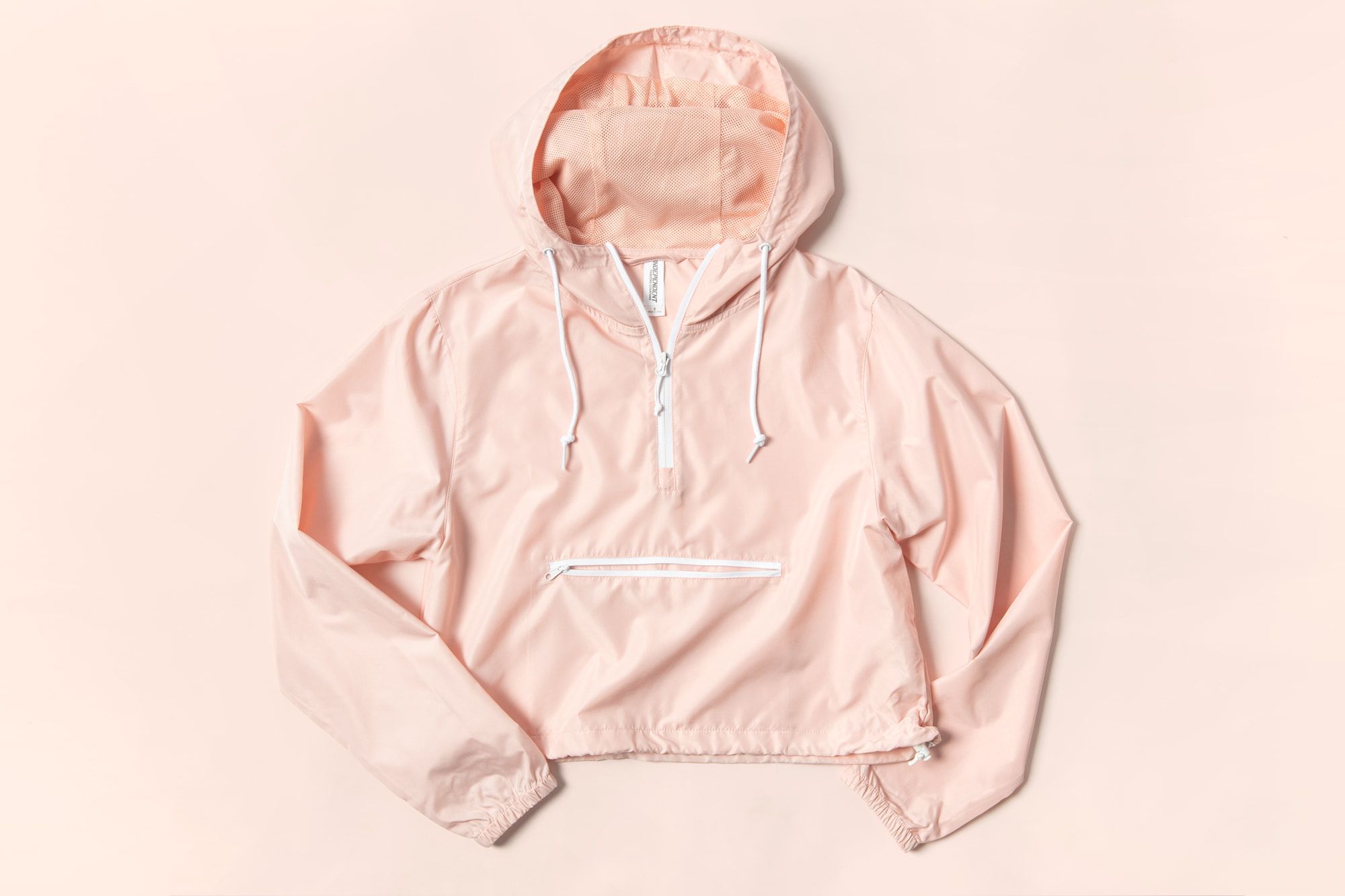 The warm summer months are sure to be the time they're most popular, but I've got to think it has something to do with how ubiquitous high-waisted jeans have become. But kind of like the dropped shoulder, it's popular because it gives what would otherwise be a standard t-shirt an on-trend look in a simple, effective way.
6. Muscle tees
The muscle tee trend has been a cool and edgy style that we've seen emerge in the last year or so. Of course it's typically been a guy's thing, but the muscle tee look has infused a ton of women's styles lately and it's a fresh look I'd expect to see more of this year.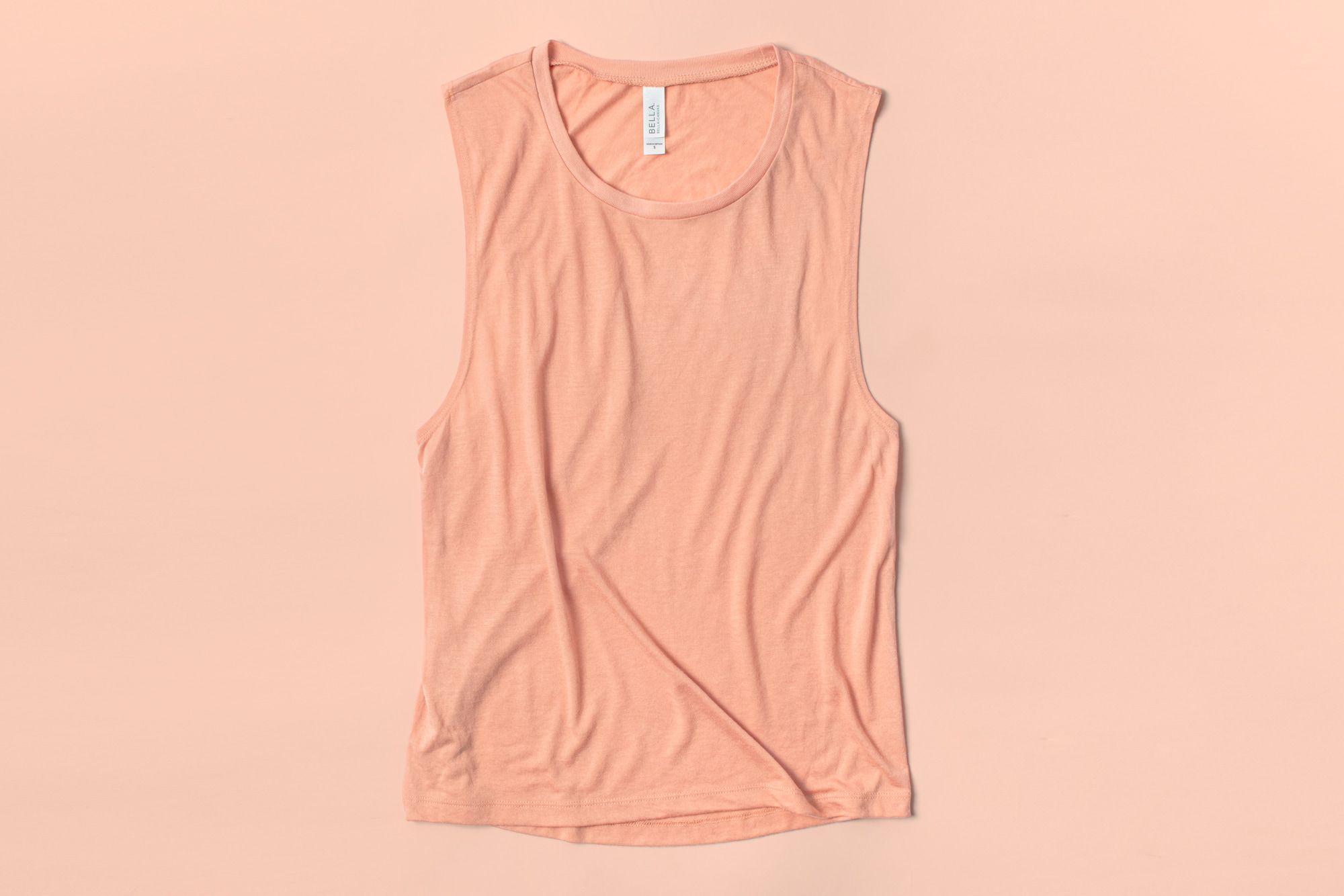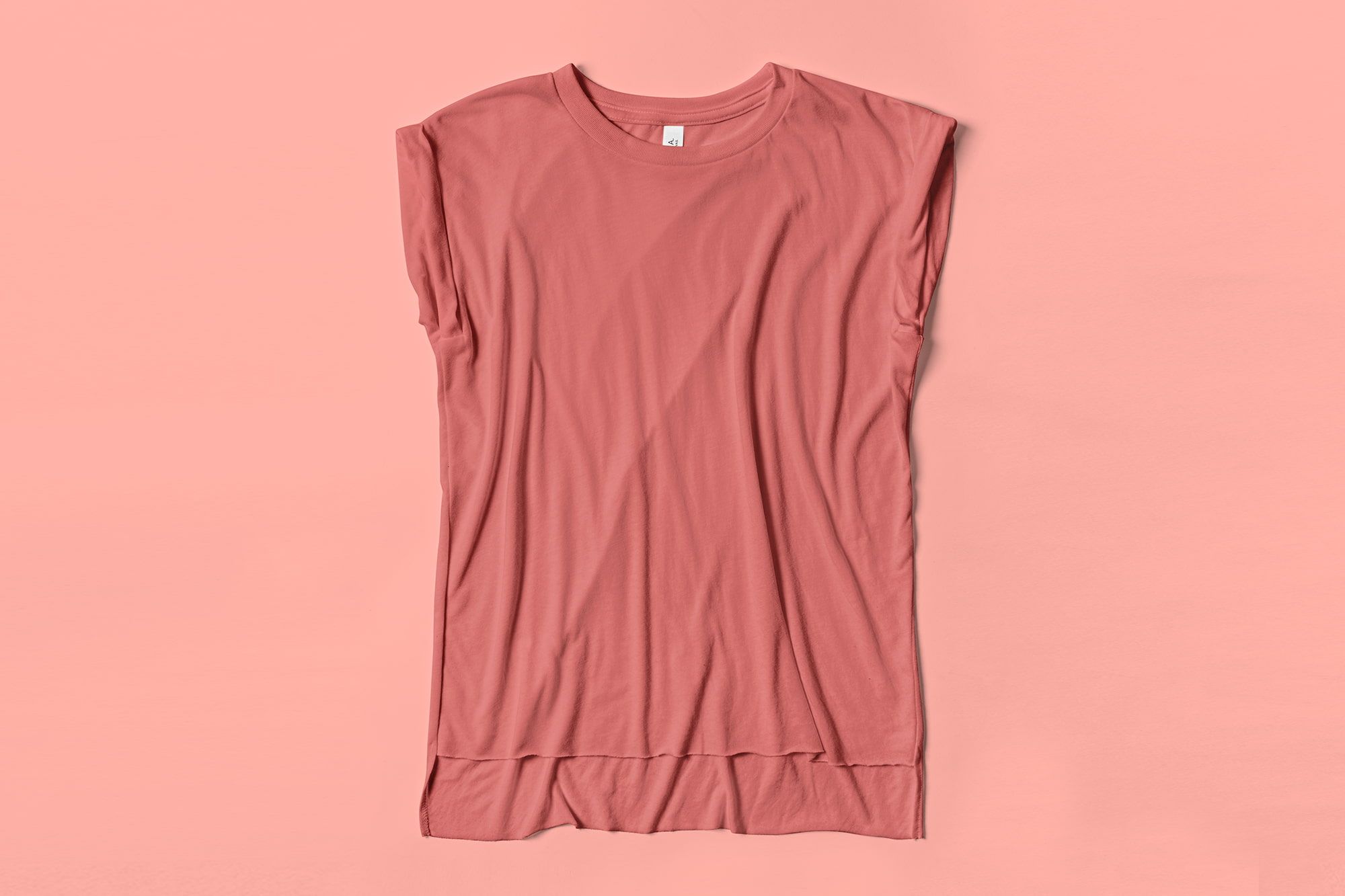 There's some variety in the way this actually looks. For example, compare the Ladies Festival Muscle Tank by Next Level to this Rolled Cuff Muscle Tee by  Bella+Canvas. There are potentially lots of cool takes on this look that use different variations on oversized sleeveless armholes and rolled sleeves.
7. Curved hems
Maybe a subtle touch, but the added curved bottom hem of a t-shirt or tank top really give it this retail-quality look. This is just a small feature, but manufacturers are tacking this on more lately for a premium look that gives the bottom hem of the garment a more interesting line.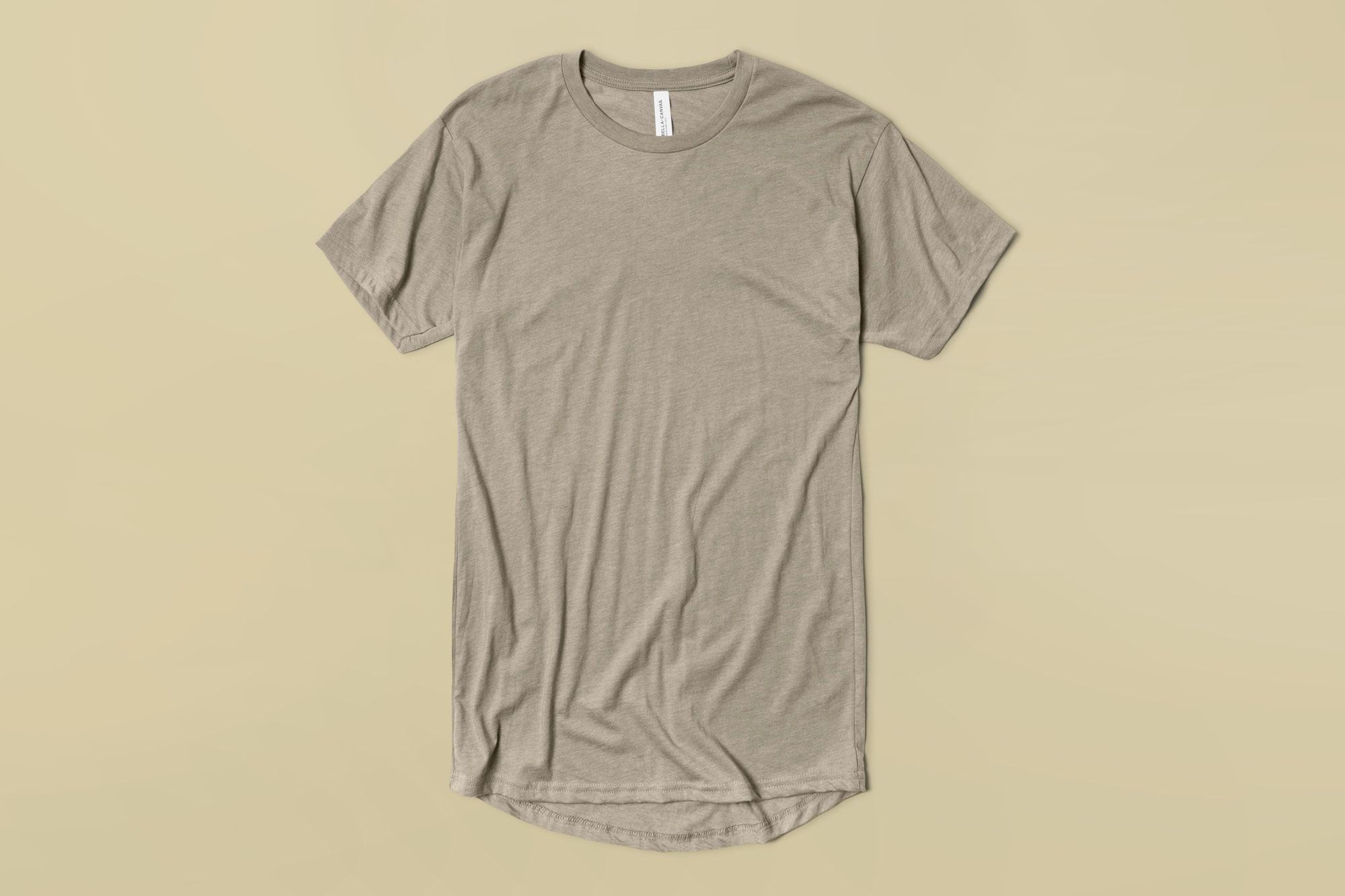 It shows up in the Long Body Crew we offer, but also some women's styles like the Flowy Side Slit Tank. Like some of the other trends on this list, it's a simple and easy way to give the t-shirt a modern look and I think we'll see this become more and more common for typically standard styles.
8. Cuffed sweatpants
To cuff or not to cuff — this is really something that fashion trends seem to go back and forth on. For a while, trends had moved to an open bottom, un-cuffed ankle and elastic ankle bands had become a hallmark of the cheap stuff you get at Walmart.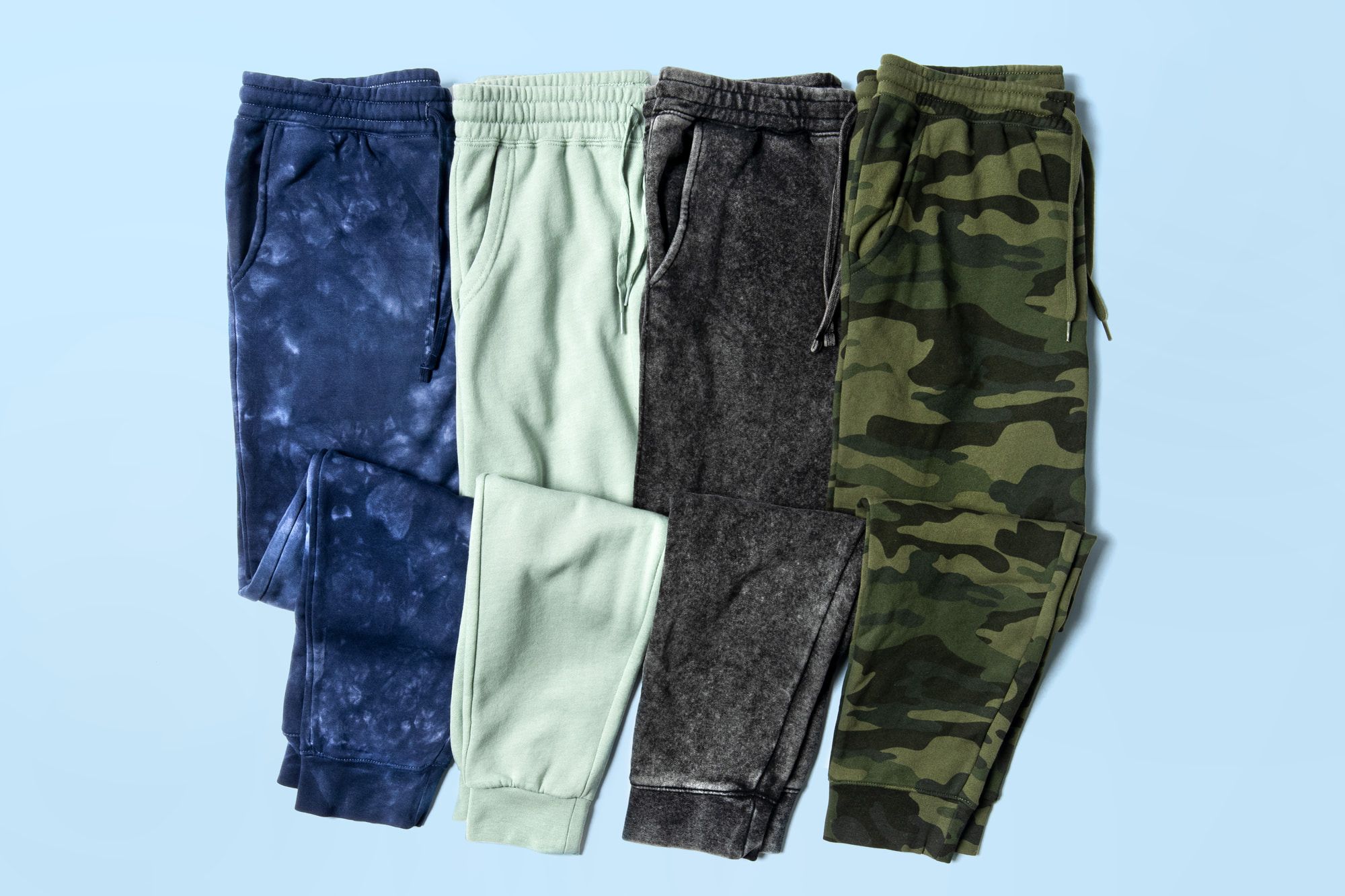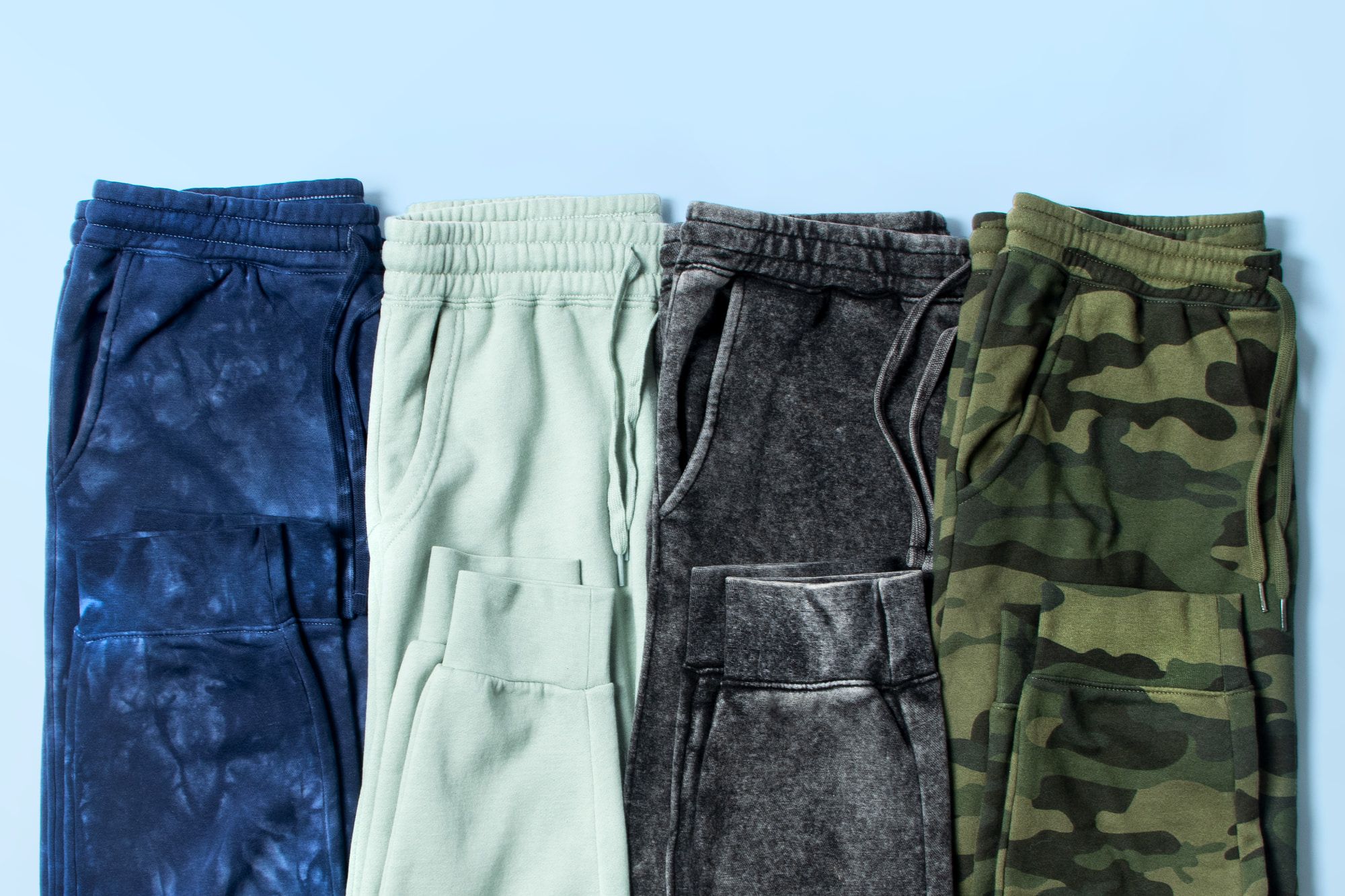 But again, the vintage-inspired trends of today have brought back the elastic ankle cuff giving styles a casual, baggy look with tapered ankles. We just added these Midweight Fleece Sweatpants that are made this way and have wider, really high-quality-feeling elastic ankle cuffs that are so much better than those old cheap looks.
9. French terry
As we elaborate on in our t-shirt fabric guide, new and interesting materials make a huge difference to the look and feel of different styles.
French terry is a kind of knit fabric that's similar to the standard t-shirt jersey knit but with larger, fluffier loops on the inside face. It's usually a mid-weight fabric that's thicker and warmer than a t-shirt, but still thinner than cold weather sweatshirts.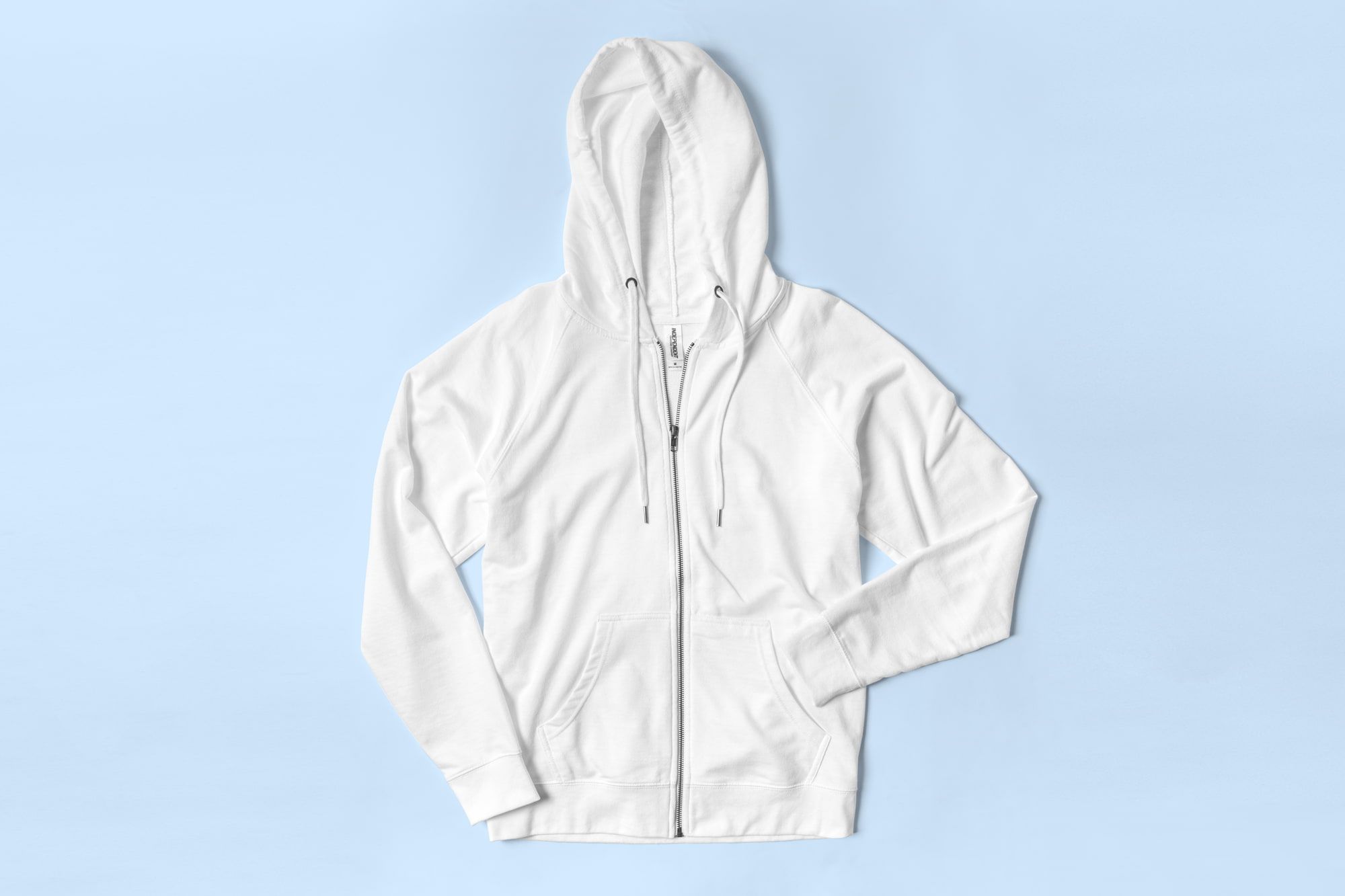 It's also been a fabric we see more of lately because it has this premium look and feel that a lot of people really like. This Lightweight Zip Up Hoodie we've just added is a good example, but so are other styles like the Ladies Burnout Sweatshirt. All have the feel of a light-weight sweatshirt with a soft textured knit on the inside that's really comfortable.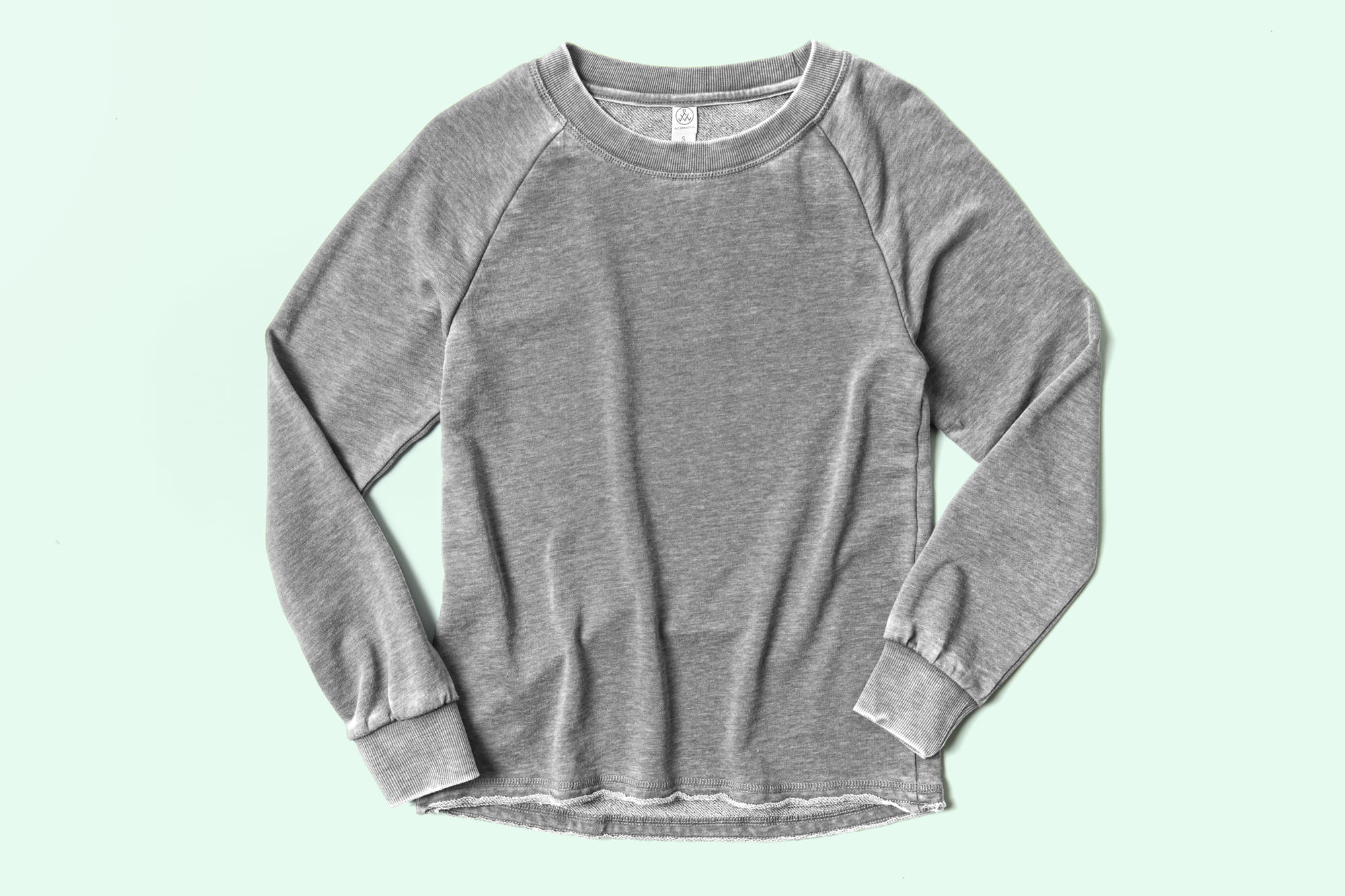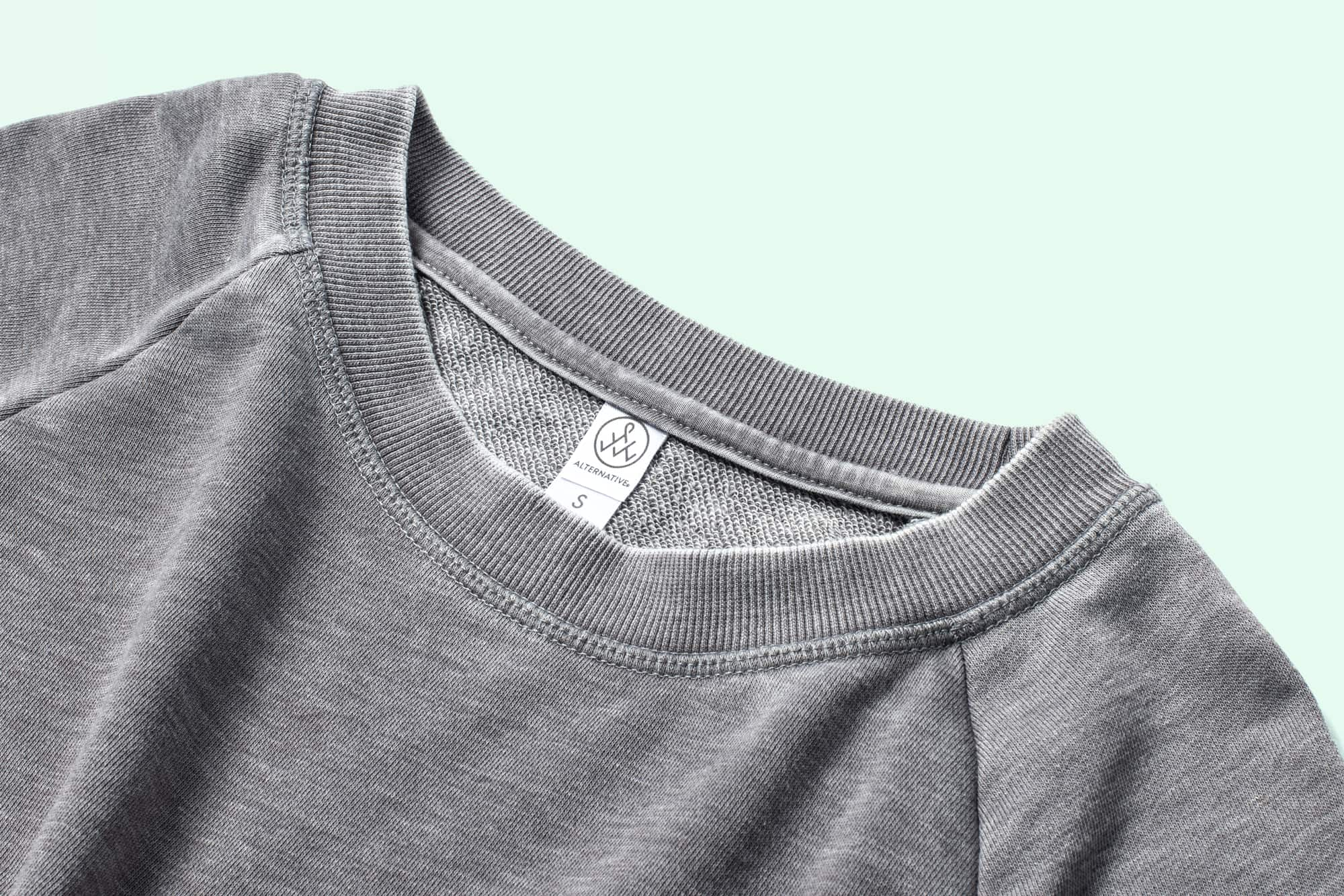 10. Fleece
Ok, so fleece is nothing new, but it does seem to have become the most popular sweatshirt material lately and tons of heavy and even light-weight sweats are touting this fabric. Almost surely it has to do with its ultra-soft feel that many people crave, and softness is pretty much at the top of everyone's list.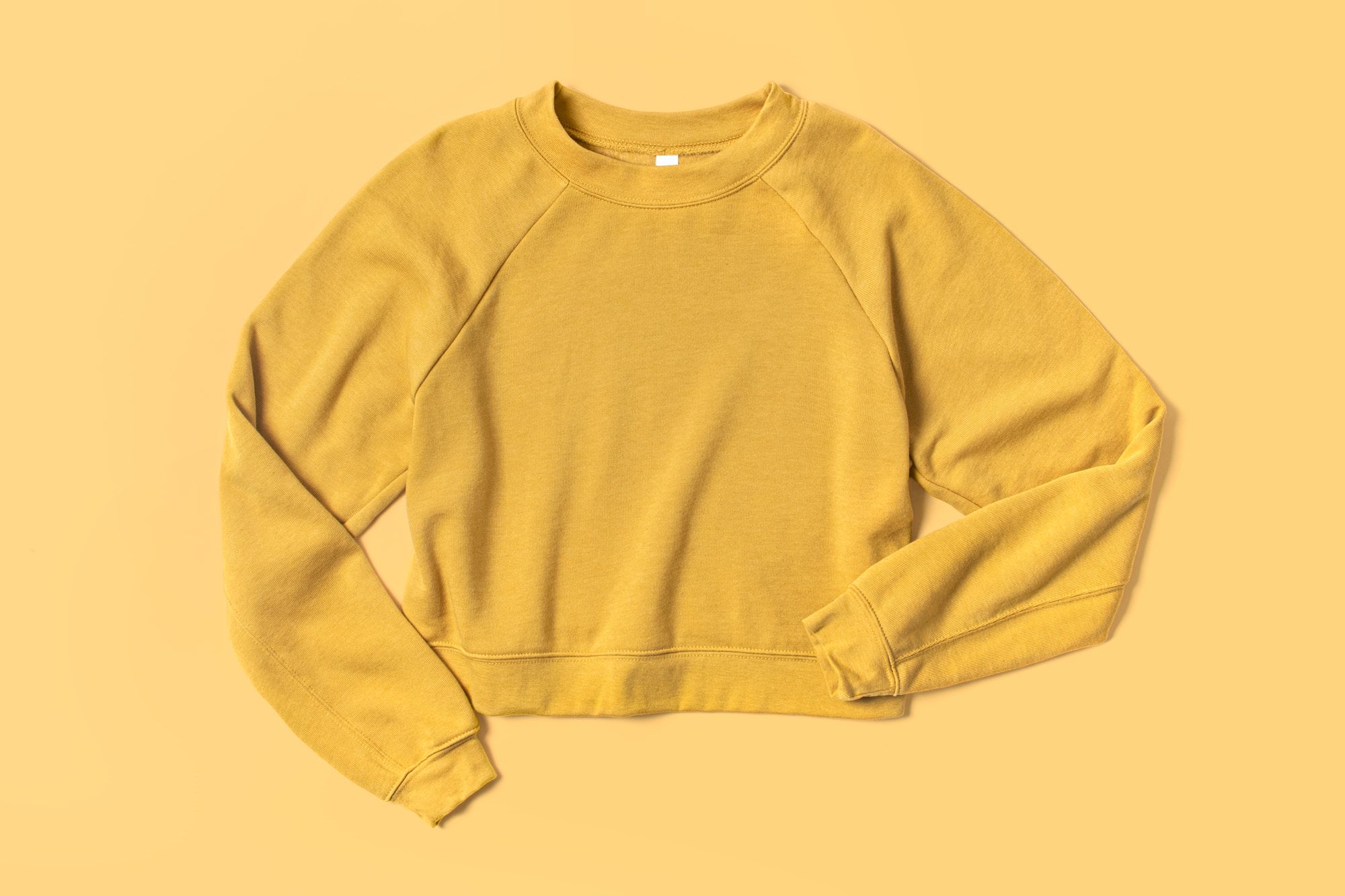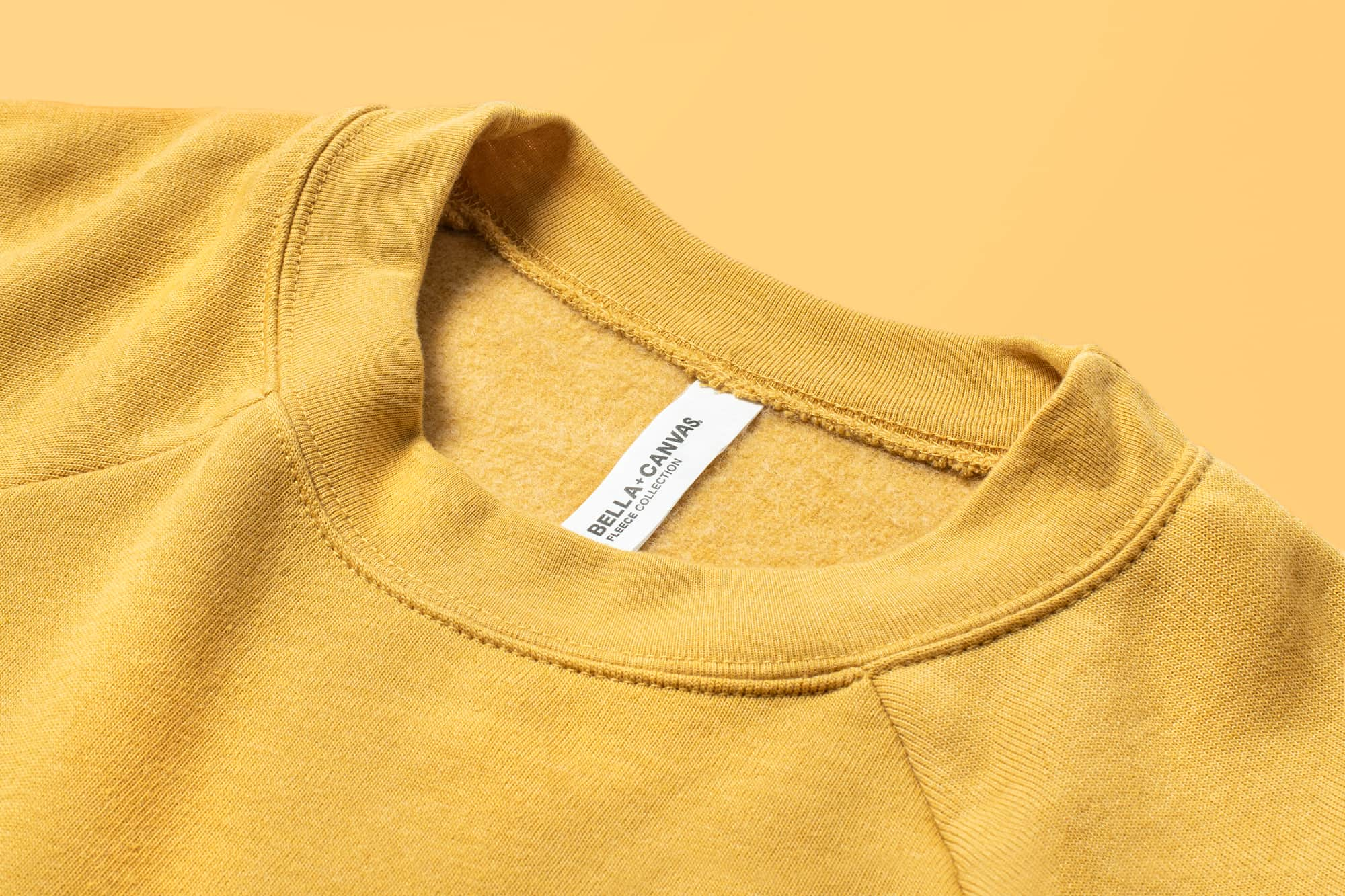 As an example, the Ladies Raglan Cropped Fleece we just added is relatively light-weight, at least for a sweatshirt, but made with a ridiculously soft fleece that's to die for. Fleece is no more just about warmth — this style is cropped for goodness sake — it's about imparting insane softness that makes the garment feel premium and comfortable.
Keeping up with the times
Updating our apparel catalog with the newest t-shirt styles and trends is definitely a priority for us. What we've always wanted to do here at UberPrints is curate a wide range of options that we think would allow anyone to find something that's perfect for them, but without senseless redundancy that just makes everything confusing.
No one needs to see 10 identical options just for the sake of looking like we have a huge catalog.
Instead, we select new styles to offer when we think it adds some unique variety to the selection we already have, whether that be because it's a new style, or a unique fabric, or a different price point. And so we're always closely monitoring new trends so that we can make them available to all of you, and you can get custom printed apparel that feels fresh like the styles you'd buy off the rack.
Keep an eye out for these 10 t-shirt style trends in the next year and if any of them have inspired you to get some printed for yourself, your business, or whatever, you know where to find us.