In honor of Easter, we're showcasing a spring-inspired color pallet featuring soft and subtle tones we call Soft Pastel. And even though we're still shipping orders, it's easy to be overwhelmed with all the doom and gloom during the current crisis. So, we thought it was all the more important to highlight what a beautiful time of year spring is and offer some t-shirt design inspiration as a reminder of the warming season.

A bit of color theory
Soft Pastel uses what's called a rectangle tetradic color scheme which combines two pairs of analogous colors. Like we mention in our article discussing how to use color theory for t-shirt designs, using analogous colors is a great way to create color harmony in your designs and the addition of complementary colors can create some much needed contrast.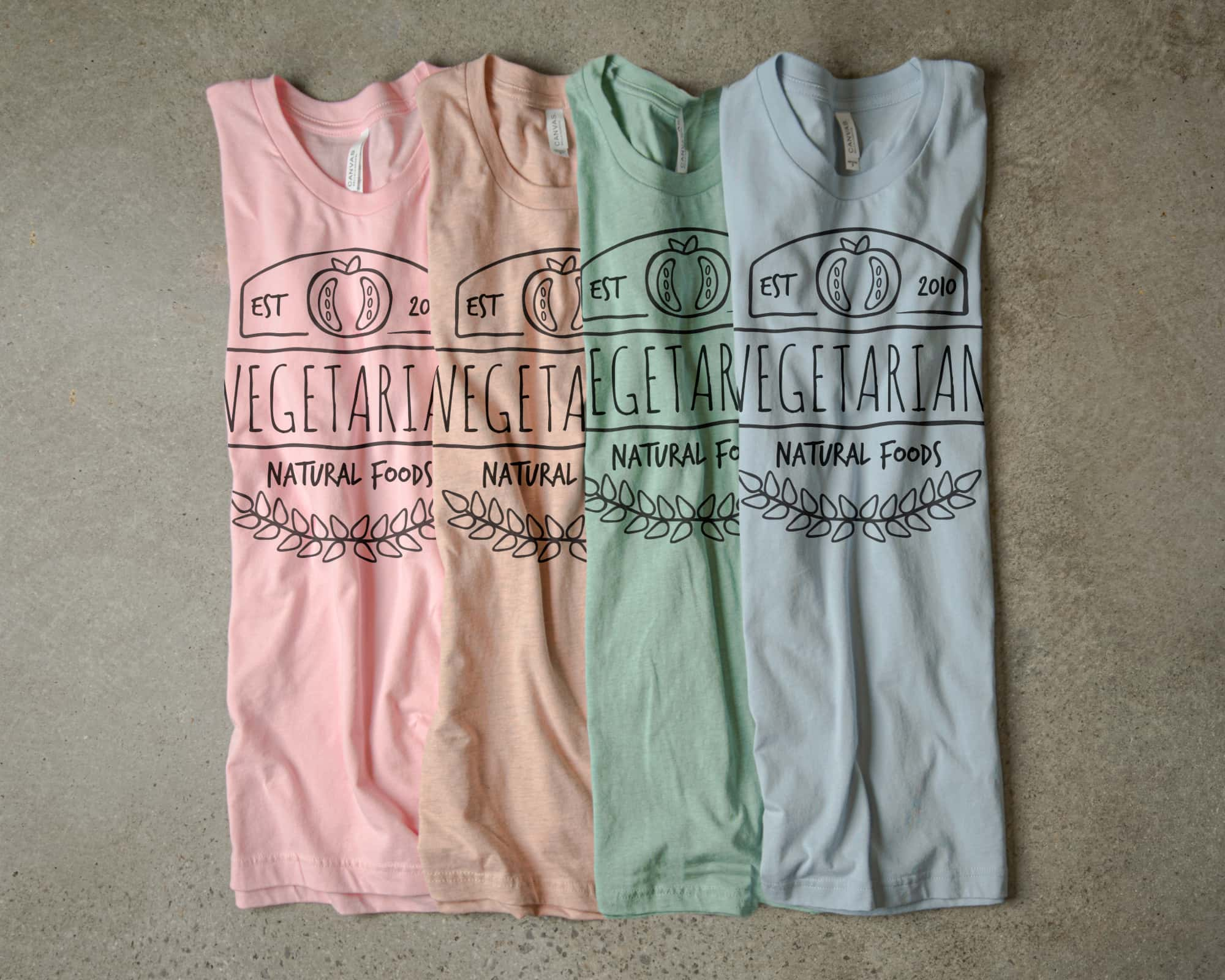 One thing we also point out, is that tetradic color schemes can be tricky and it's important to avoid a look that's too jarring — unless that's what you're trying to do. We've solved this issue, first, by using pairs of closely analogous colors, but also by opting for more muted colors of similar tints and tones.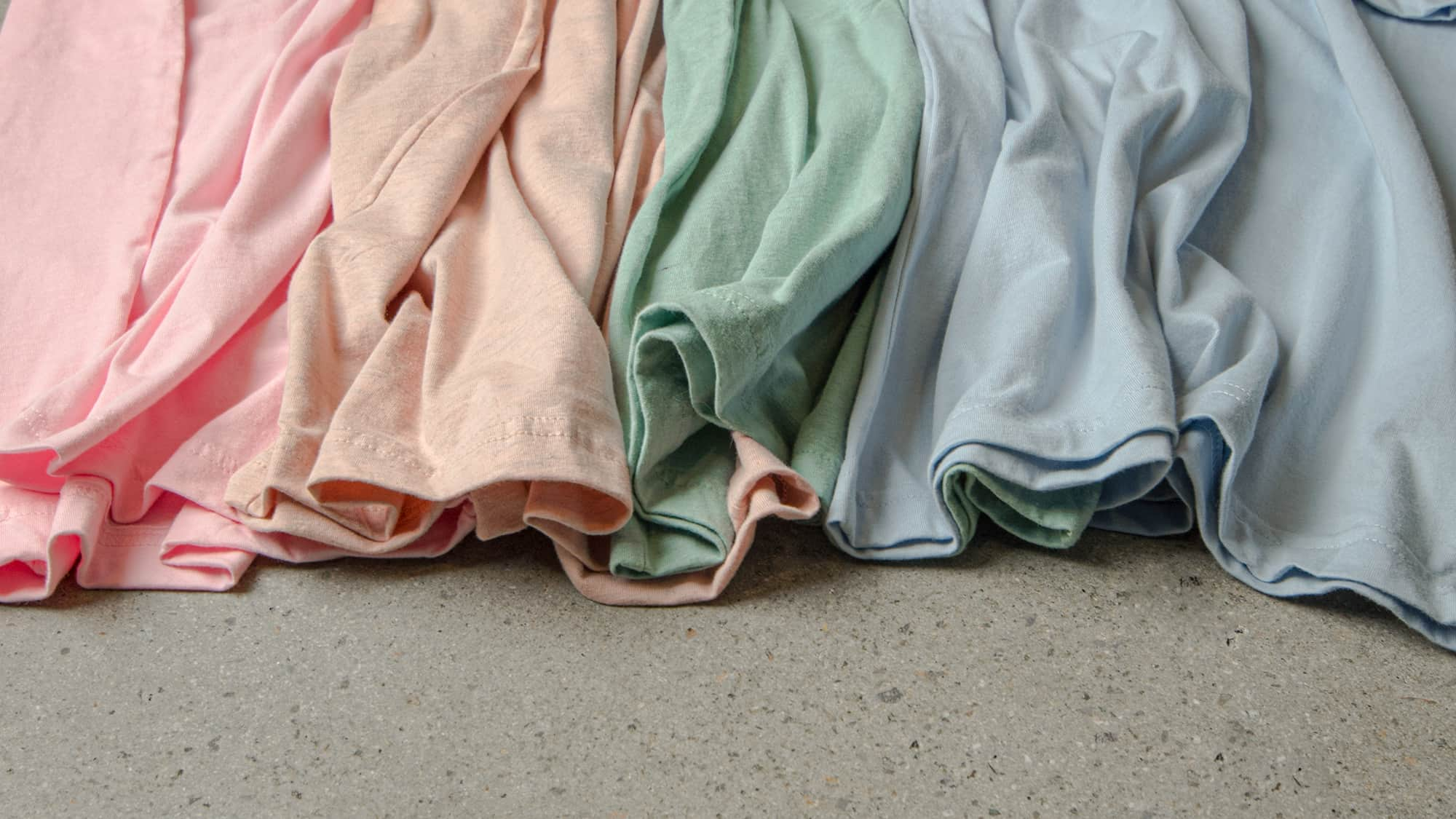 While contrast is important, there is such thing as too much, and when you're trying to pair 4 different colors, it's a good idea to dial things back a bit in other areas by using colors of similar shade and tone like we've done here. And in this case, the soft blue and pink was perfect for a springtime t-shirt design just in time for Easter.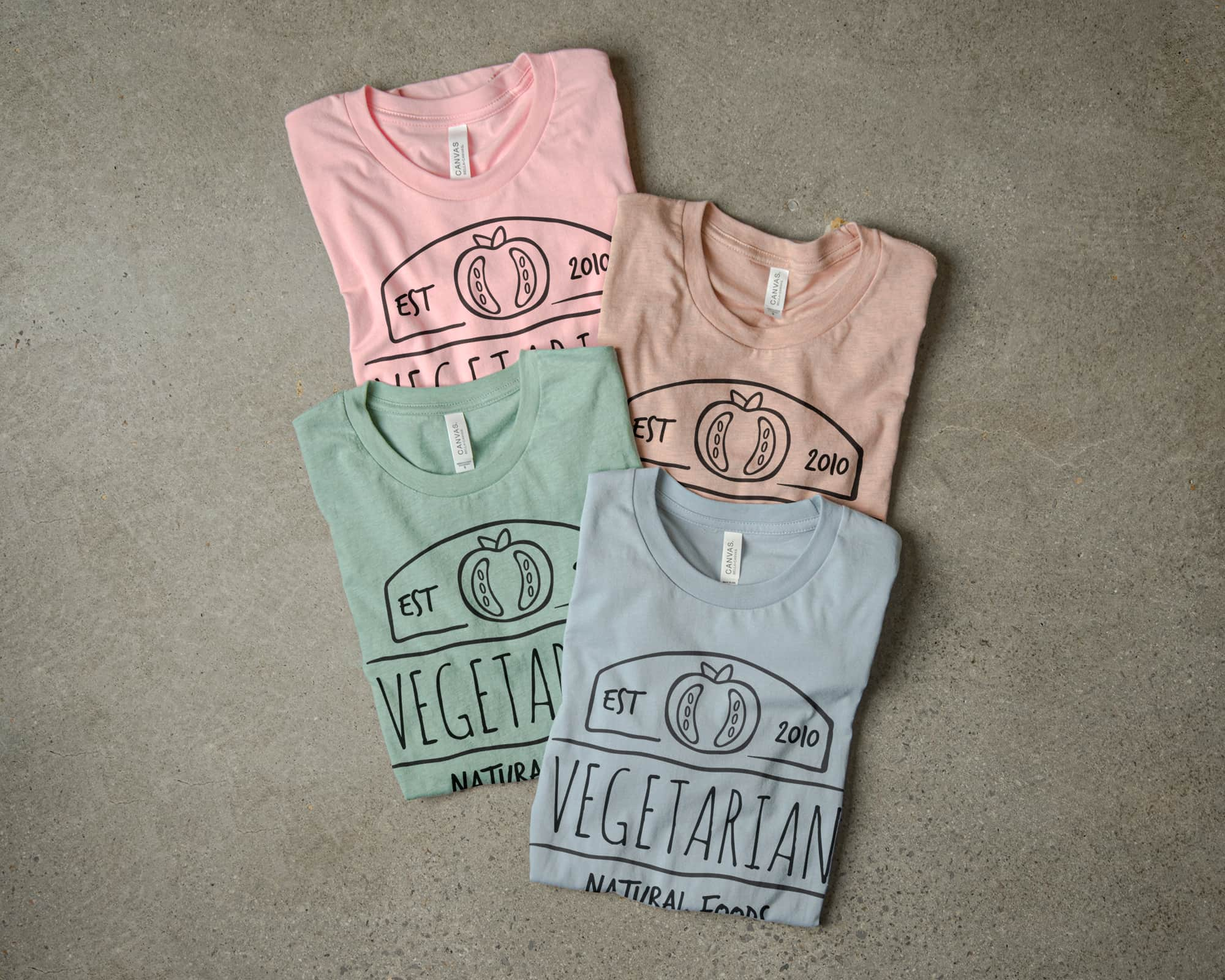 Matching your vibe
Soft Pastel is still versatile though and will work for anything that needs and soft a bright feel. Possible uses could be summer vacation t-shirts, restaurant tees, or even a local farmers market that wants to play off of the seasonal spirit.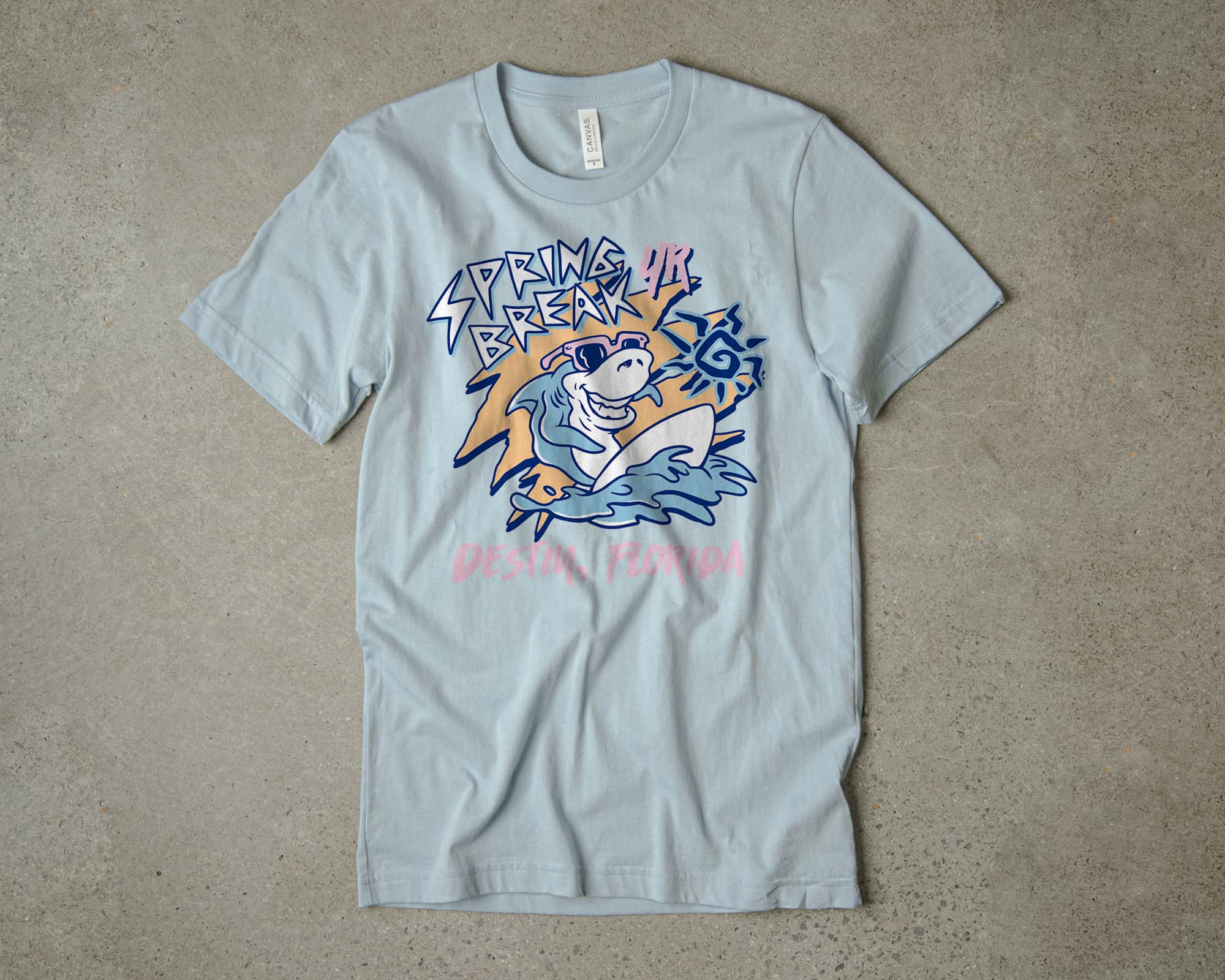 You can form this color pallet using a combination of colors from our Jersey T-shirt by Bella Canvas. The example above uses Pink, Heather Prism Peach, Heather Dusty Prism and Light Blue. If you go this route, either for an event or group that needs various t-shirt colors, it's usually best to stick to a one color design and keep it simple.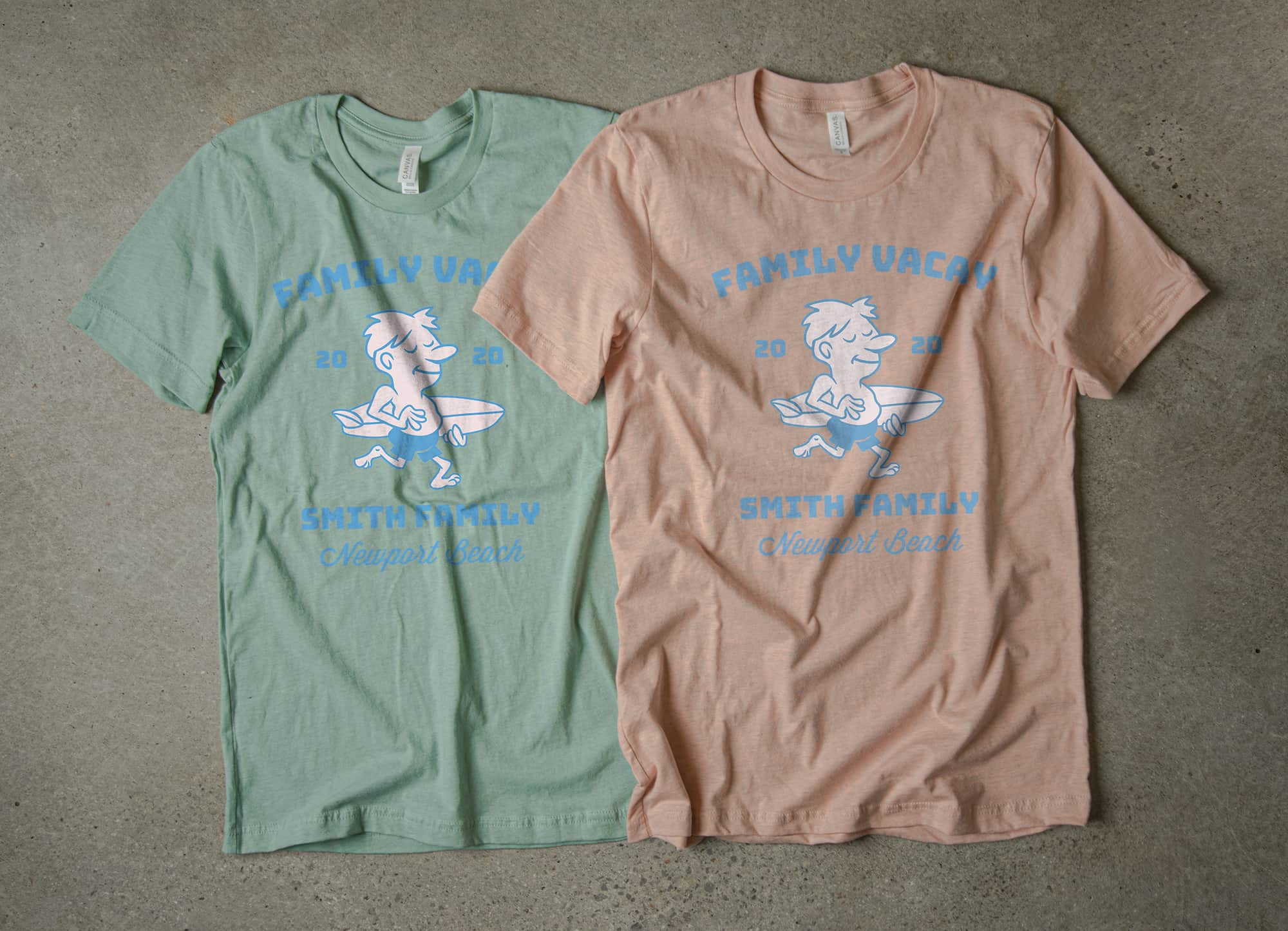 Use your imagination and come up with some new and exciting ways to use this pallet. If you're not sure where to start, we recommend grabbing one of our t-shirt design templates you like and then just adjusting the colors to create the perfect t-shirt.