Saying that 2020 was a tough year seems like an understatement. That doesn't even begin to capture the uncertainty, stress, turmoil, and pain that many have faced this year. But despite all that, like many people and businesses, I think we're feeling quite optimistic as we close out this horrible, horrible year.

Everyone knows that with the new year comes new beginnings, and with how much we're all ready to shut the door on 2020, the allure of a fresh start has just about everyone welcoming 2021 with open arms and high hopes for the future. With groundbreaking vaccines now being administered and the warmth of the holiday season — even if it is a socially distanced one — there looks to be a faint light at the end of the tunnel.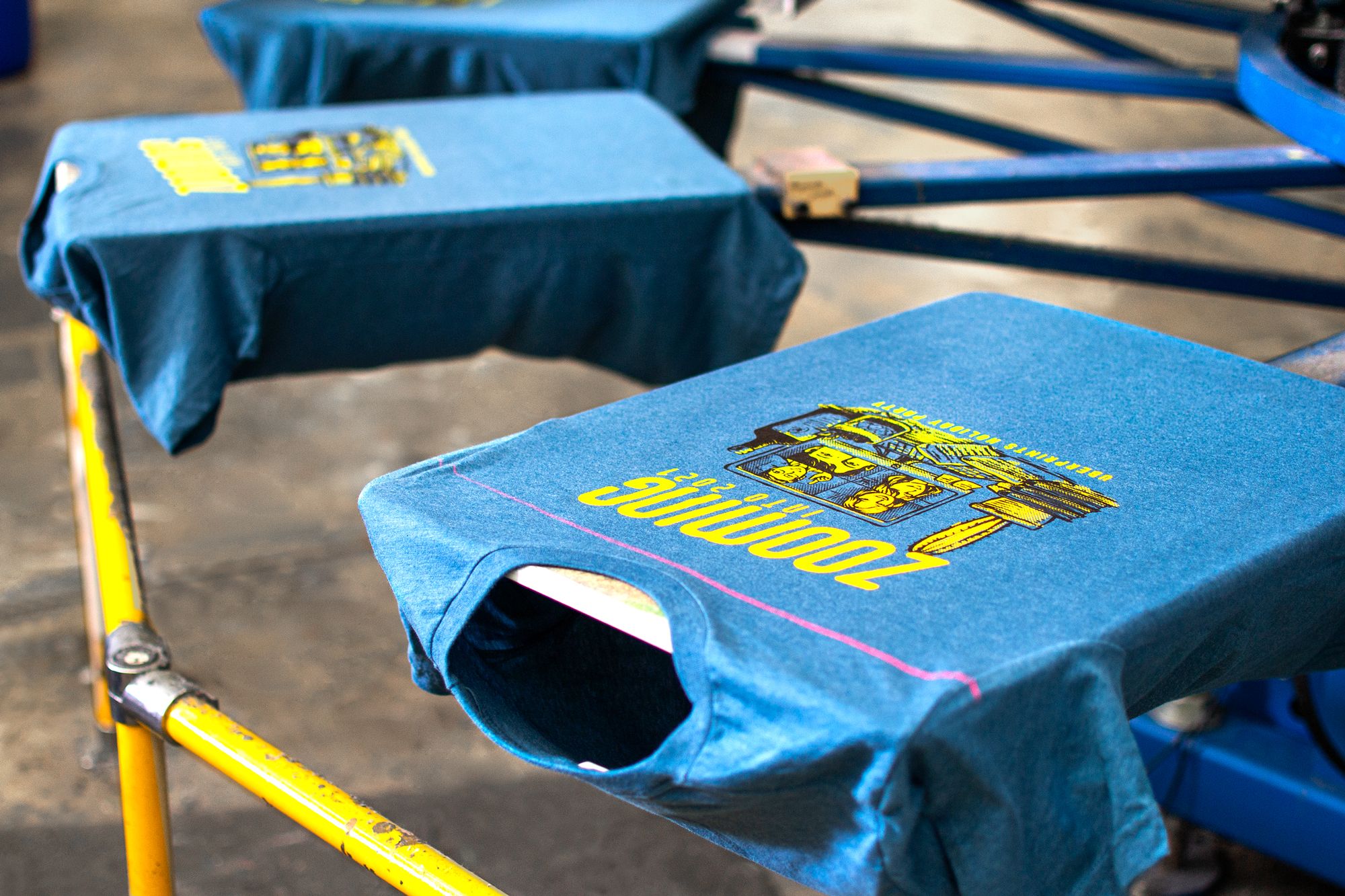 So as we round this bend, we decided to hang on to our UberPrints traditions as best we can and hold our own Zoom holiday party complete with a new t-shirt to commemorate the occasion.
Our "Zooming Into 2021" holiday shirts are meant to express our focus on the future as we work to improve our customer experience top to bottom while continuing to navigate all the complexities caused by COVID-19.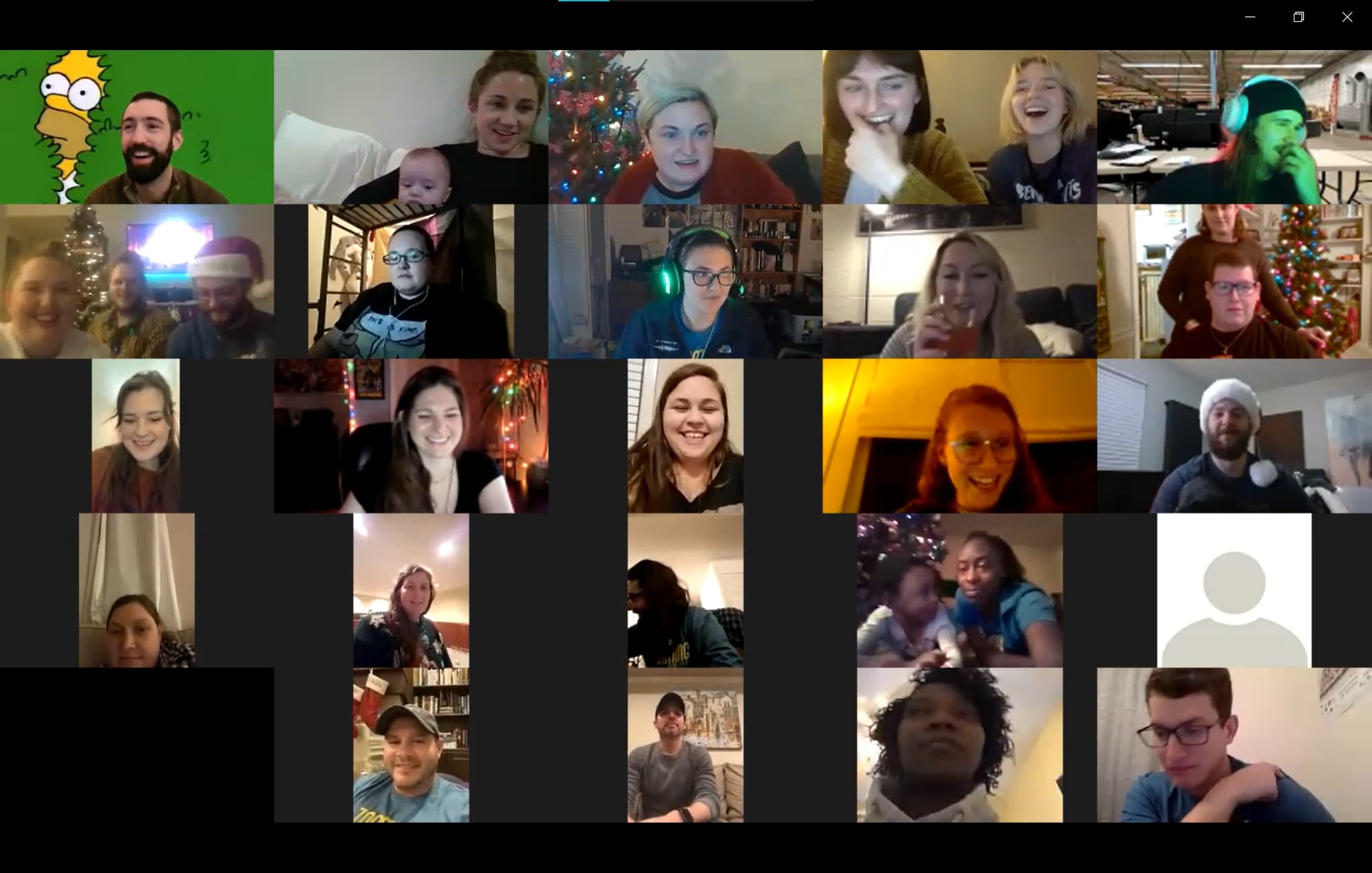 Back in March — which now seems like an eternity ago — we moved everyone possible to remote work and had to make large changes in our printing and fulfillment facilities. We adjusted shifts, started disinfecting routines, rearranged equipment, took temperature readings, and wore masks just to name a few.
Keeping everyone safe, complying with regulations, and continuing to serve our customers has often felt like jumping through many hoops to get the job done. But there is a kind of accomplishment in working through all this with a real sense of appreciation that we've been able to continue to do what we do.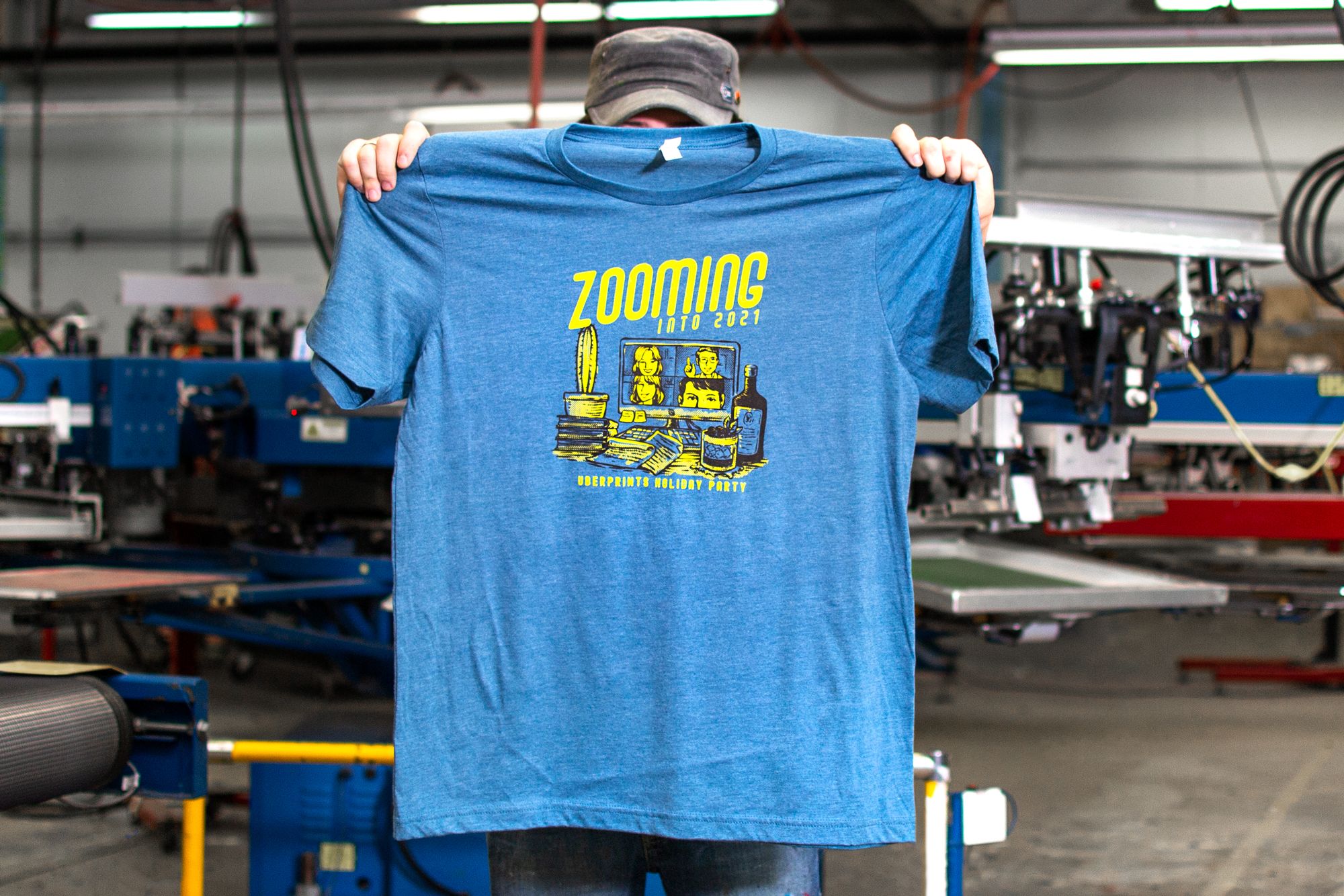 So while we're just about as fed up with 2020 as everyone else, the silver lining is that we have the kind of team and customers that would allow us to survive this storm. And not just survive, but put us in position to be better than ever before.
This next year is going to be a big one for UberPrints. We're charging forward into the new year and ready to get back to business — with all the proper precautions of course. But I think I can honestly speak for all of use here when I say — screw you 2020, and thank goodness you're here 2021.

We wish everyone the absolute happiest of holidays, and we'll see you next year.