The fonts you choose when designing are extremely important when creating a great custom t-shirt. Choosing and pairing the right fonts can make or break a design. In this post we will go over the basics of typography and using fonts to help you create great looking t-shirt designs. When trying to create great designs, remember you can always get started from some of our t-shirt design templates.
The basics: Anatomy of a typeface
First, we'll go over the basic anatomy of a typeface. This chart will help non-designers understand some of the terminology used when discussing fonts.

A typeface refers to a family of fonts such as Arial, Arial Bold, Arial Italic, etc. A font is a specific style or weight within the typeface, ex. Arial Bold.
Typefaces can be classified in different ways to group or categorize them. The most common categorization is serif and sans serif. Script and decorative and some other classifications that are commonly used.
Sub Categories are the next layer of organization among fonts. Some commonly used sub categories are Old Style, Modern, Humanist and Geometric.
Font pairing guidelines
Same typeface
An easy way to find fonts that work together is to use two fonts from the same typeface. An example of this would be pairing a bold and regular version of a font. (Ex. Arial bold and Arial)
Contrasting typefaces
Fonts that are different but complementary typically work well together. A very common use of contrasting typefaces is combining serifs and sans serifs.
Pair sub-categories
Another common practice is to combine subcategories that work well together. Old Style serifs combine well with Humanist sans serifs while Traditional serifs work well with Geometric sans serifs.
Here's a list of some general category and subcategory classifications:
Sans-serif type styles

Humanist
Grotesque
Square
Transitional
Geometric

Serif type styles

Old Style
Clarendon
Slab
Glyphic
Transitional
Modern
Egyptian

Script type styles

Casual
Calligraphic
Formal
Blackletter and Lombardic
Handwriting

Decorative

Grunge
Psychedelic
Graffiti

Pixel typeface
Font moods
The mood of your fonts is important to consider when pairing fonts. Although this can be subjective, you want to make sure both fonts convey the same message. When creating your design determine if it is fun, serious, sad, casual, quirky, etc. Your fonts should match the feel of your design. For example, a family vacation t-shirt may have playful, bubbly fonts while a marathon t-shirt will be more serious with basic fonts.
Font pairing tools
If you get way into font pairing here are a few great resources to help you find the perfect combo.
Font pairing guide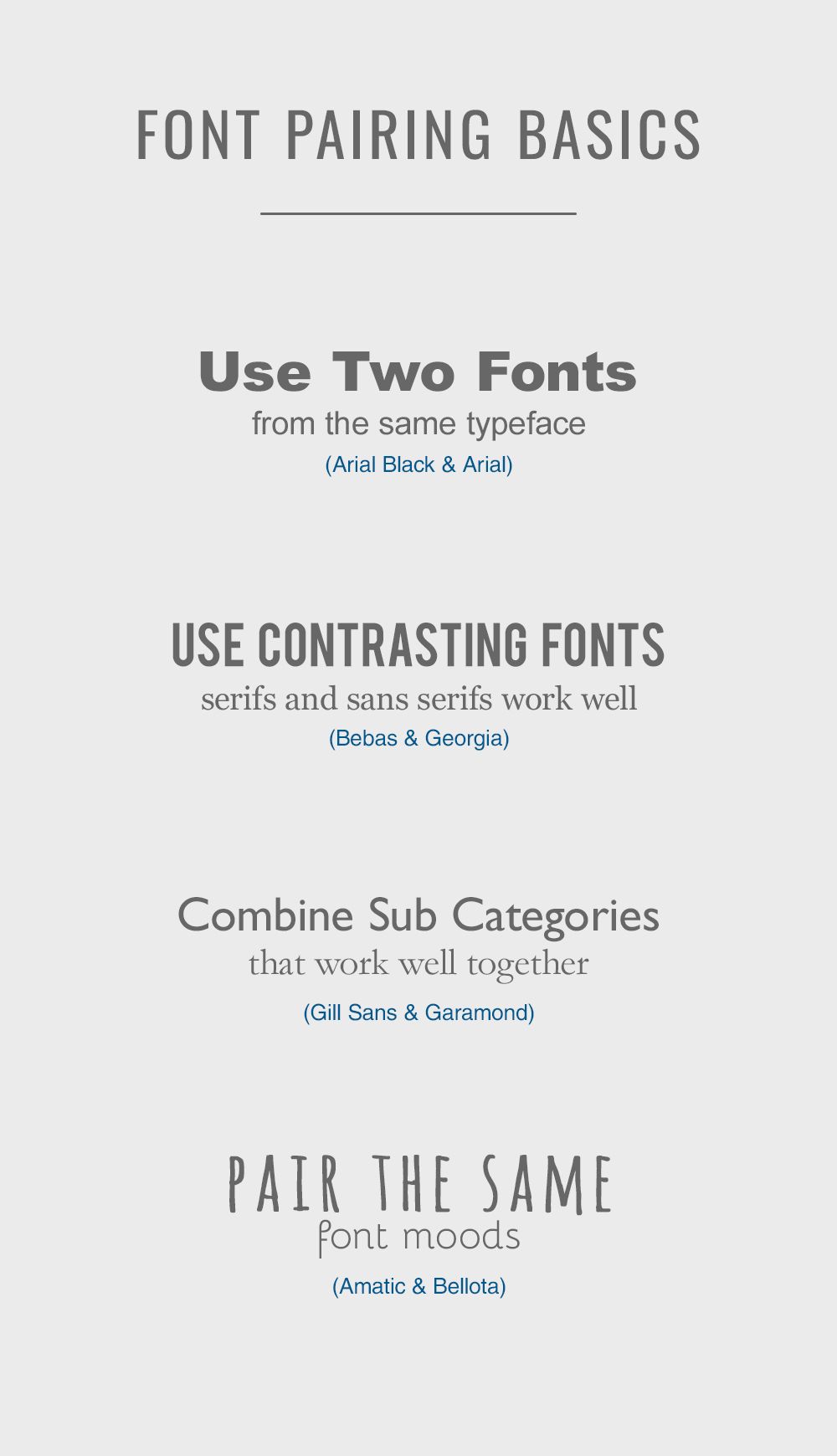 To truly learn the ins and outs of font pairing we could go on for a while longer. For our purposes, we have created a list below of UberPrints studio fonts that we know pair well for t-shirt design.
Font pairing for t-shirts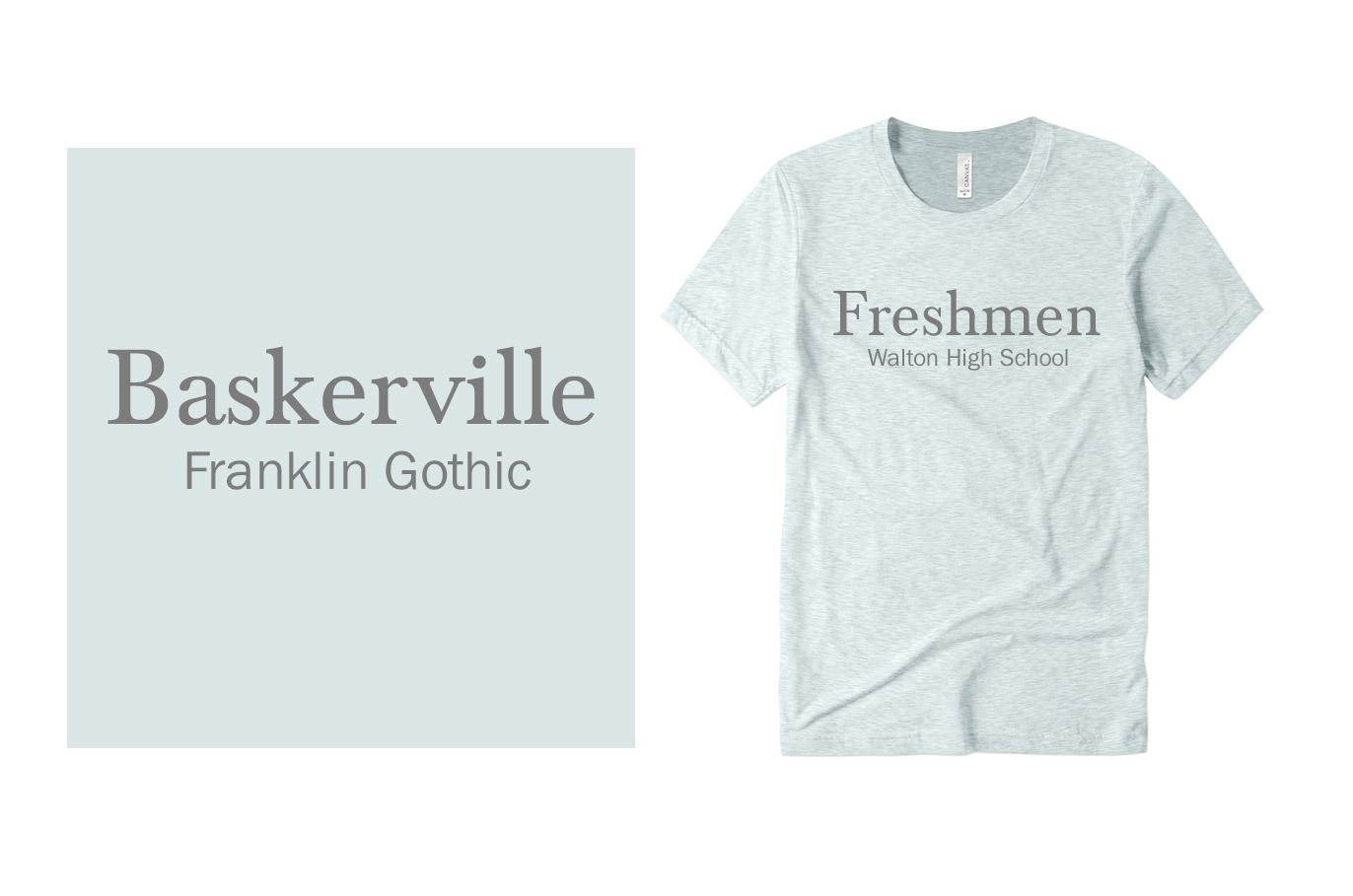 Baskerville and Franklin Gothic
An example t-shirt design using Baskerville and Franklin Gothic.
Bebas and Cambo
An example t-shirt design using Bebas and Cambo.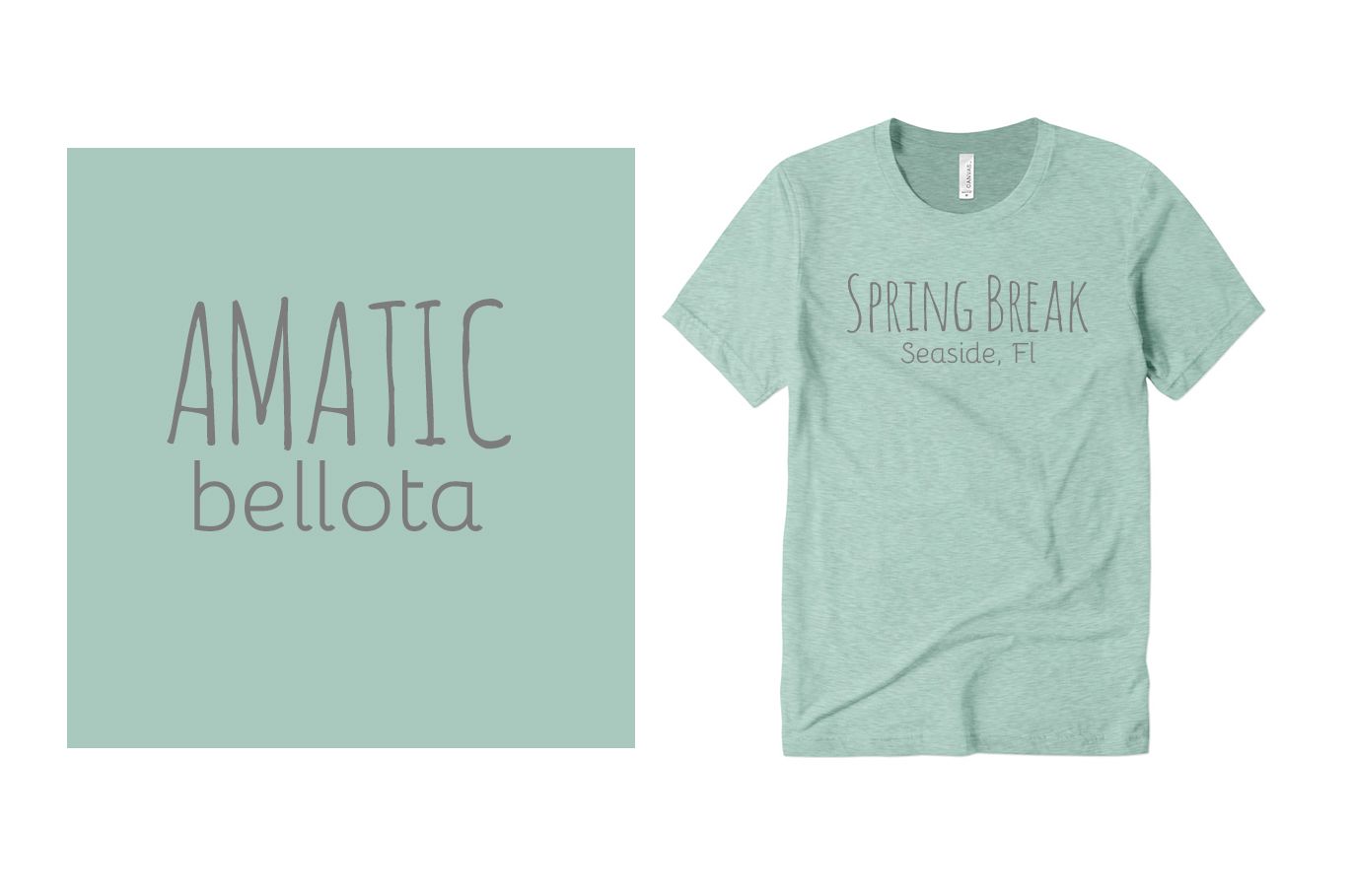 Amatic and Bellota
An example t-shirt design using Amatic and Bellota.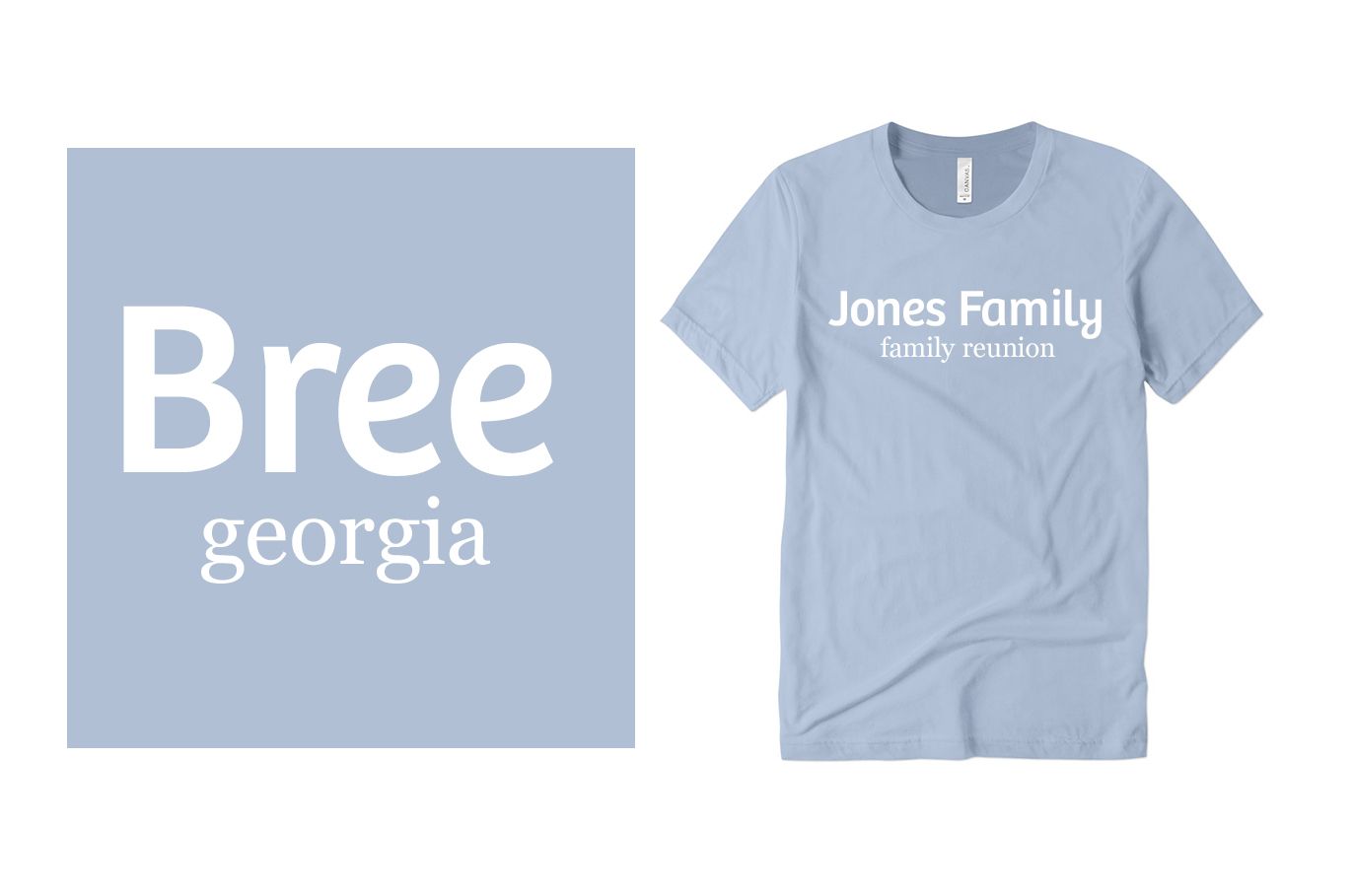 Bree and Georgia
An example t-shirt design using Bree and Georgia.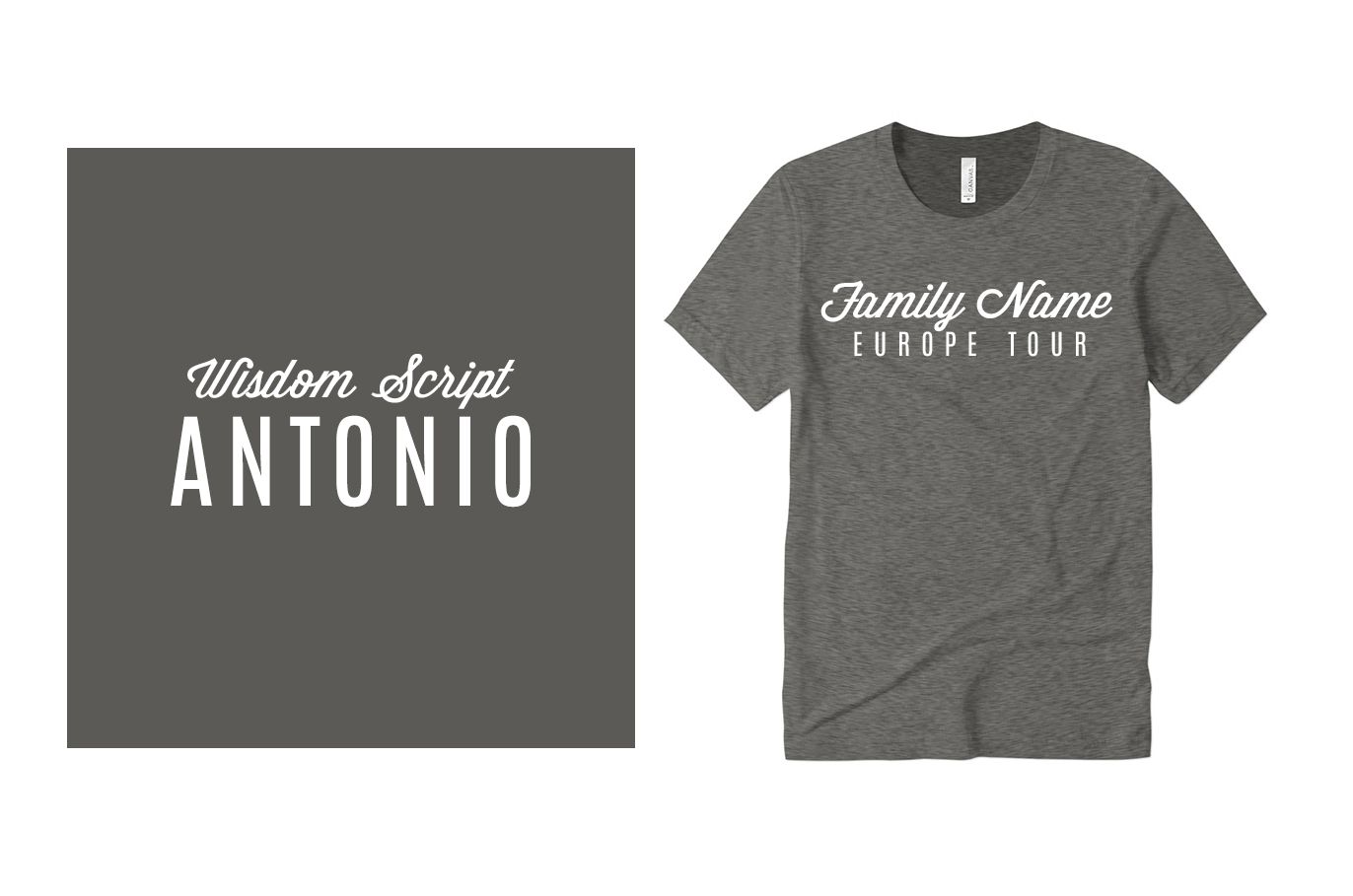 Wisdom Script and Antonio
An example t-shirt design using Wisdom Script and Antonio.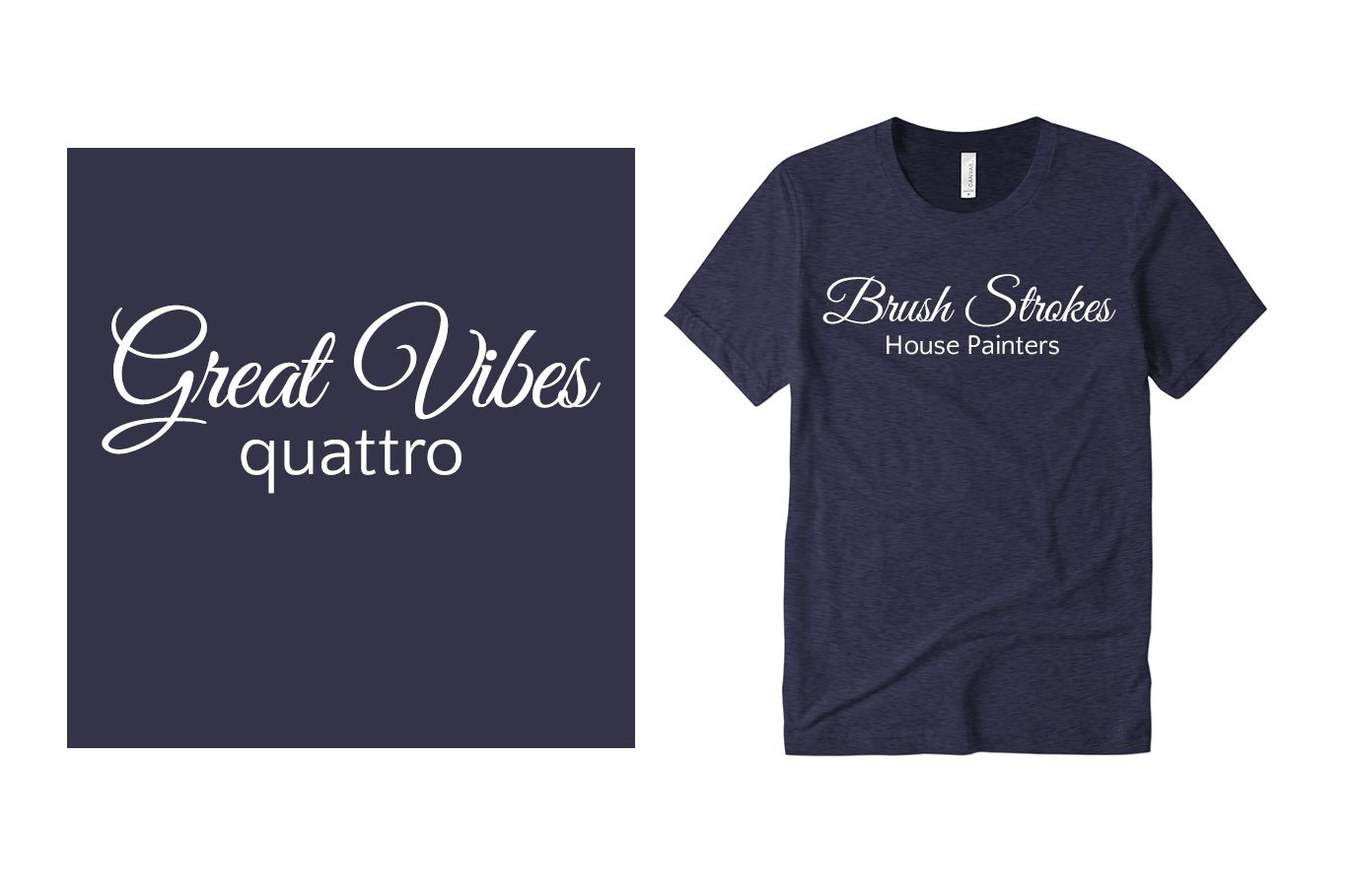 Great Vibes and Quattro
An example t-shirt design using Great Vibes and Quattro.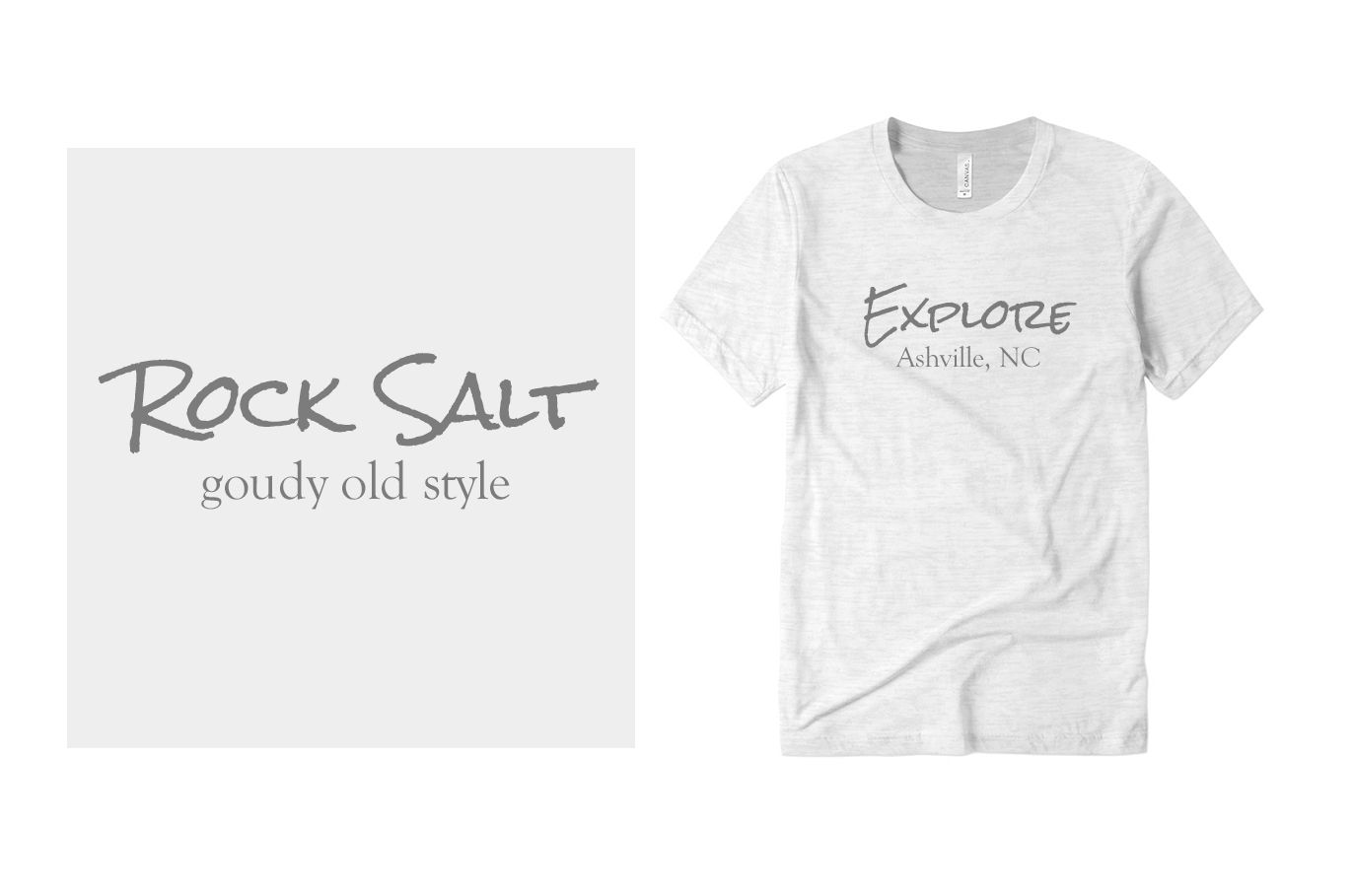 Rock Salt and Goudy Old Style
An example t-shirt design using Rock Salt and Goudy Old Style.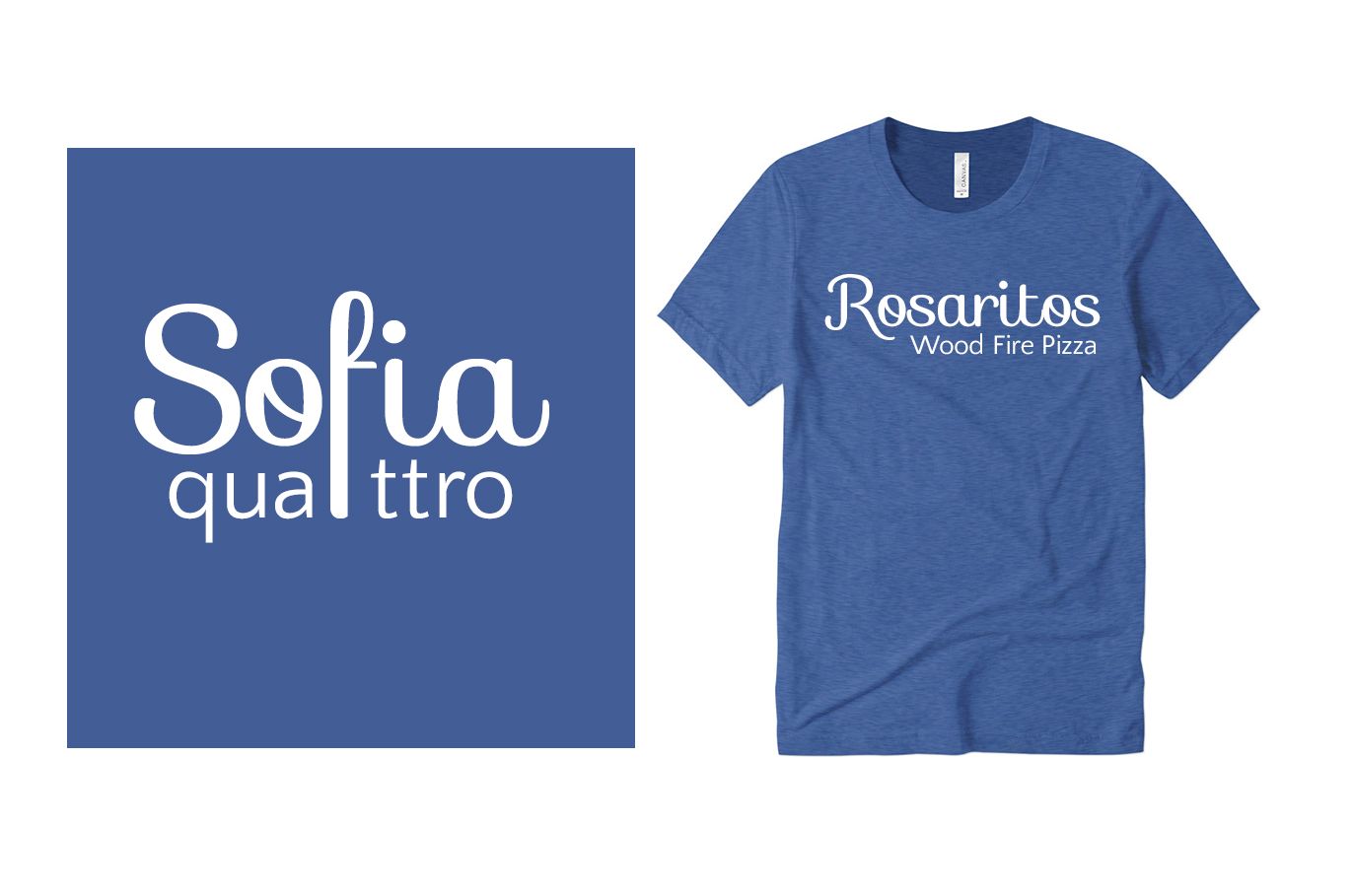 Sofia and Quattro
An example t-shirt design using Sofia and Quattro.
---
Now it's time to apply what you've learned and do some experimenting on your own. Go ahead and jump into the Design Studio and start creating some awesome looking shirts!