Hoodies and sweatshirts are always a big hit, especially throughout the winter months. Everyone loves a comfortable hoodie you can throw on for some easy layering and it's the reason they're our most popular style beside a standard t-shirt.
To help you out while you're looking through all our different apparel options, we've put together this guide to our most popular custom hoodies and sweatshirts ranking our favorites in the categories of most comfortable, best fit, ladies styles, and those you can get with no minimum order requirement.
And honestly, there are just too many options to cover them all here so if we don't mention a style you're looking for, be sure to check out the rest of our custom hoodies and sweatshirts to see everything. You should find the right match for what you're looking for and just because it's not on our list here doesn't mean it can't be the right fit for you.
The best no minimum custom hoodie
If you don't already know, many of the products in our catalog can be custom printed with no minimum requirement — you can order just 1 if you want to. Being able to order extremely small runs is an absolute necessity for some which makes this one of the most important categories in our list.
8.5 oz. cotton/poly fabric
Dyed-to-match drawcord with metal eyelets
Jersey-lined hood
Twill neck tape
Ribbed cuffs and waistband
Front pouch pocket
Tear-away label
Standard Fit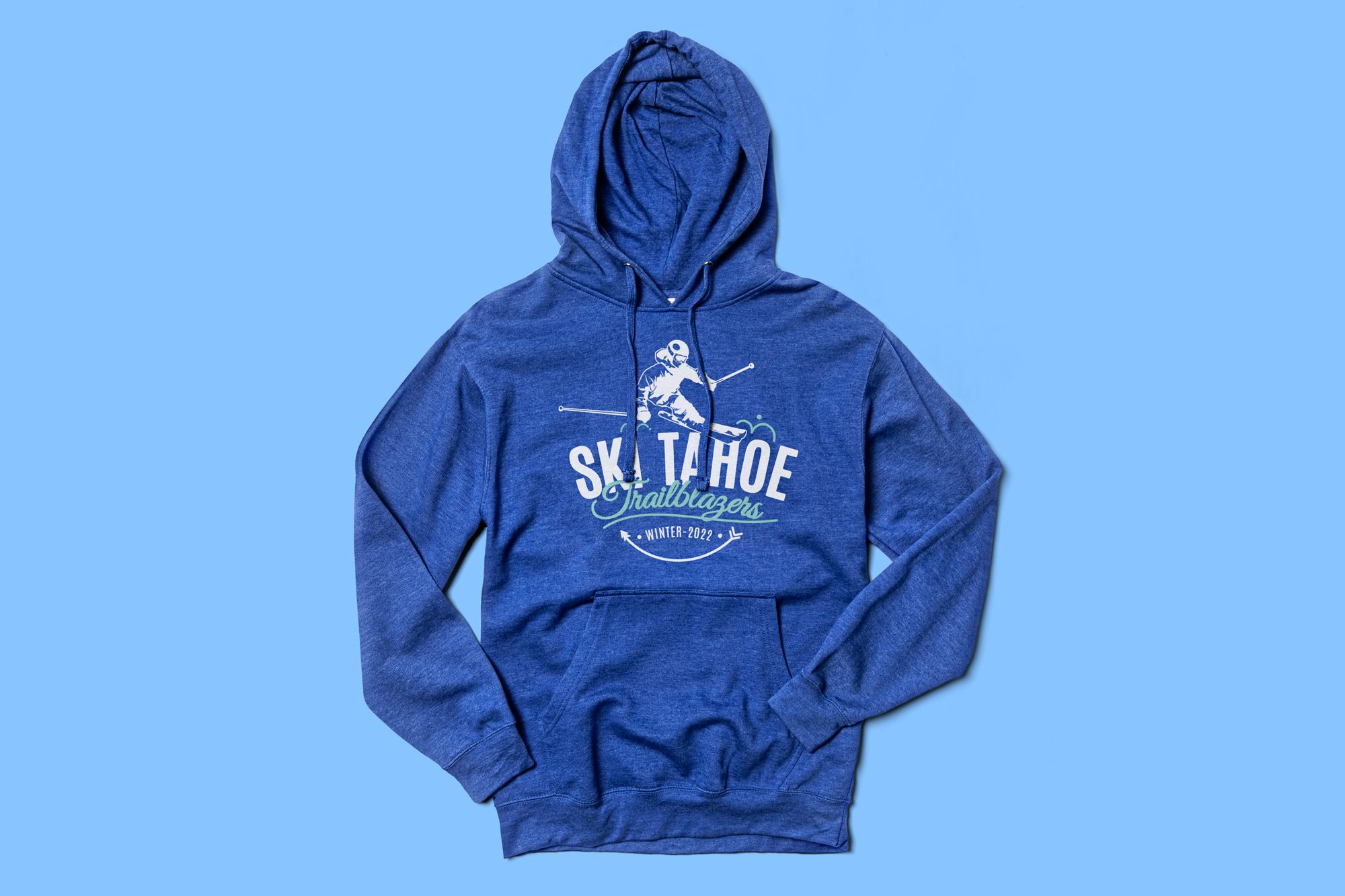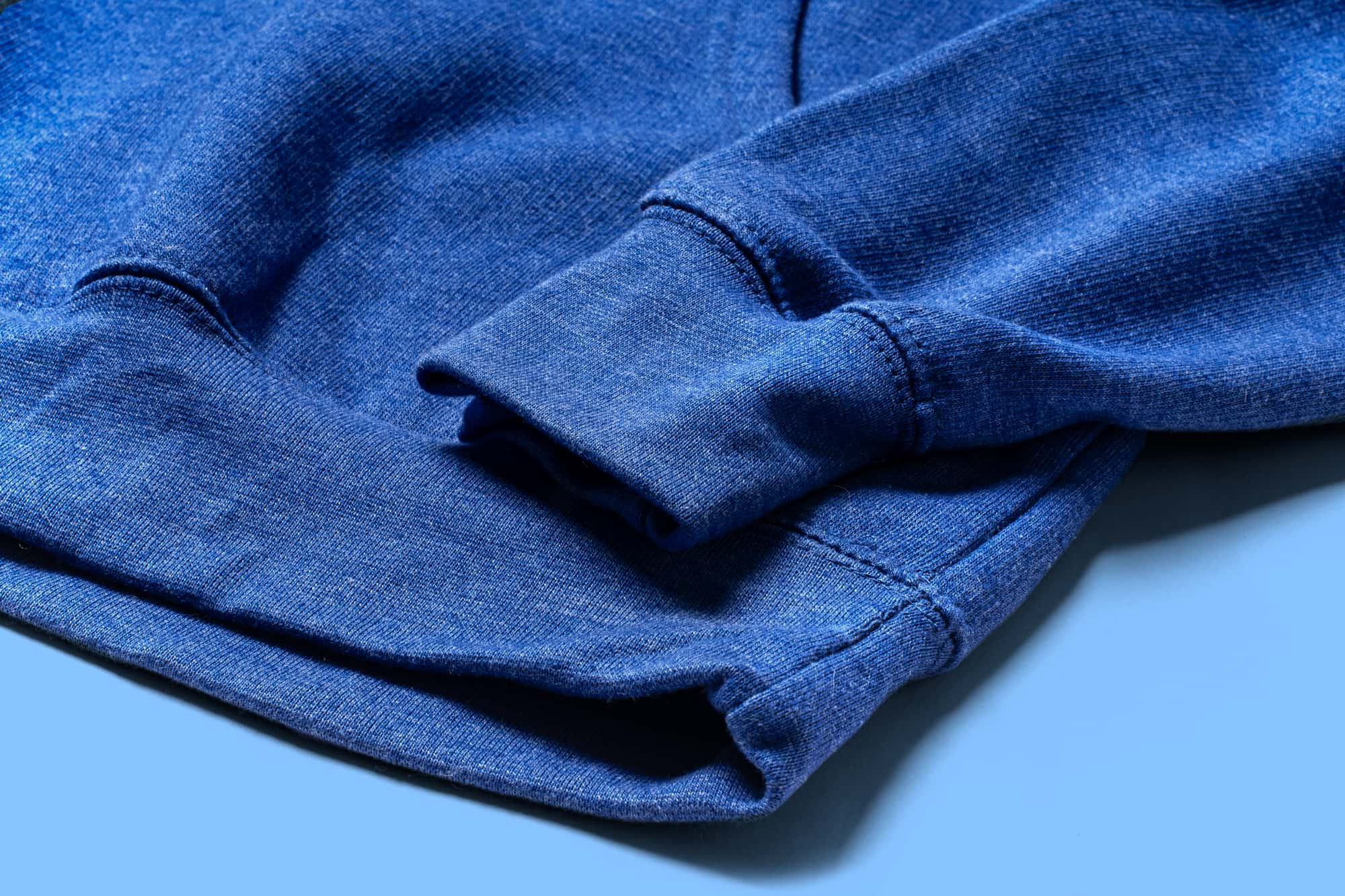 Not only is this our favorite in the no minimum category, but it might just be one of the best overall hoodies for the price.
It's made of a mid-weight fleece material that's comfortably soft and has a modern fit that's not boxy at all. Like just about all apparel from Independent Trading, you can feel the quality construction in details like the rib-knit sleeve cuffs and waistband that just feel more premium than a lot of other options in the cheaper range.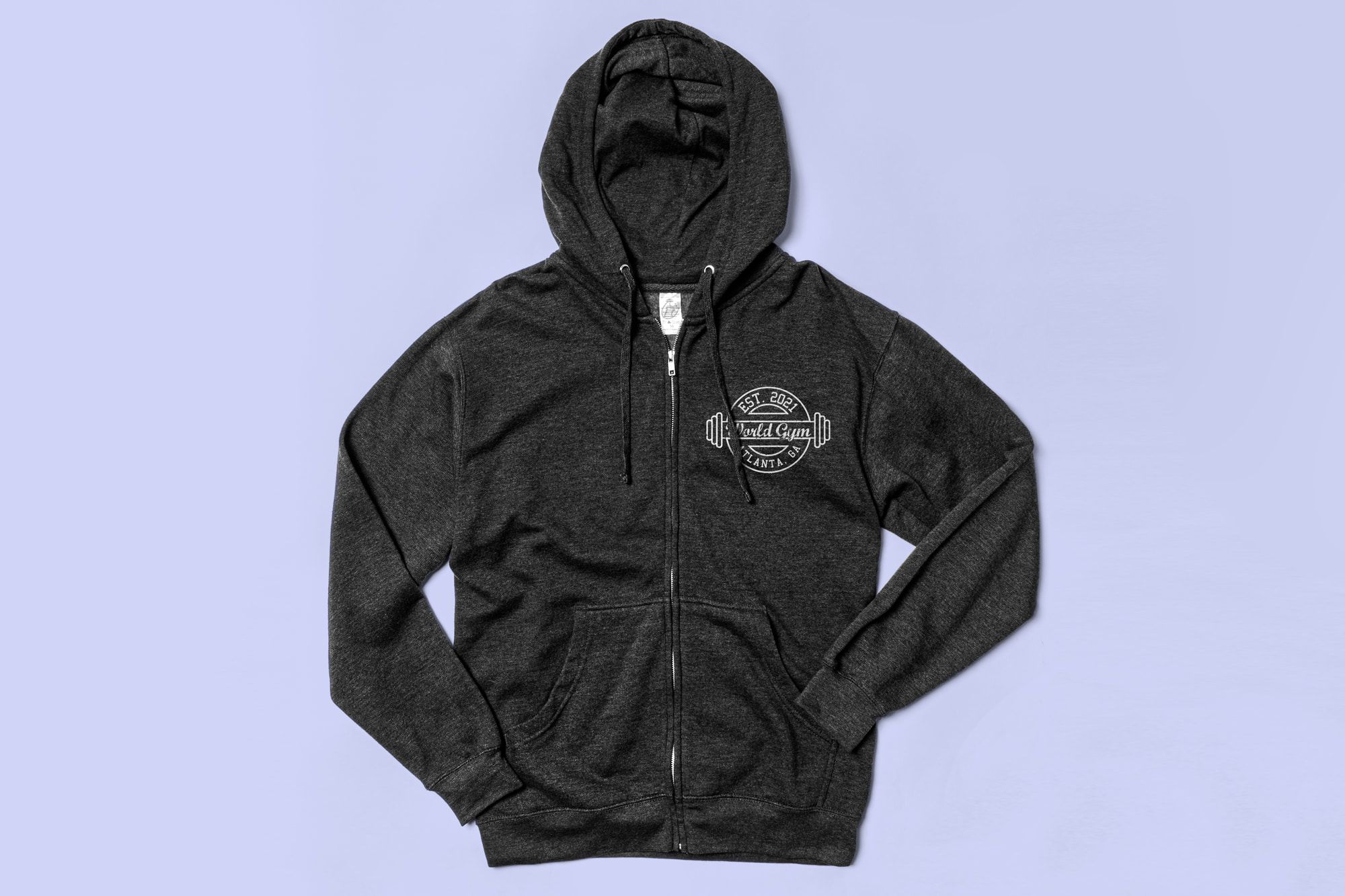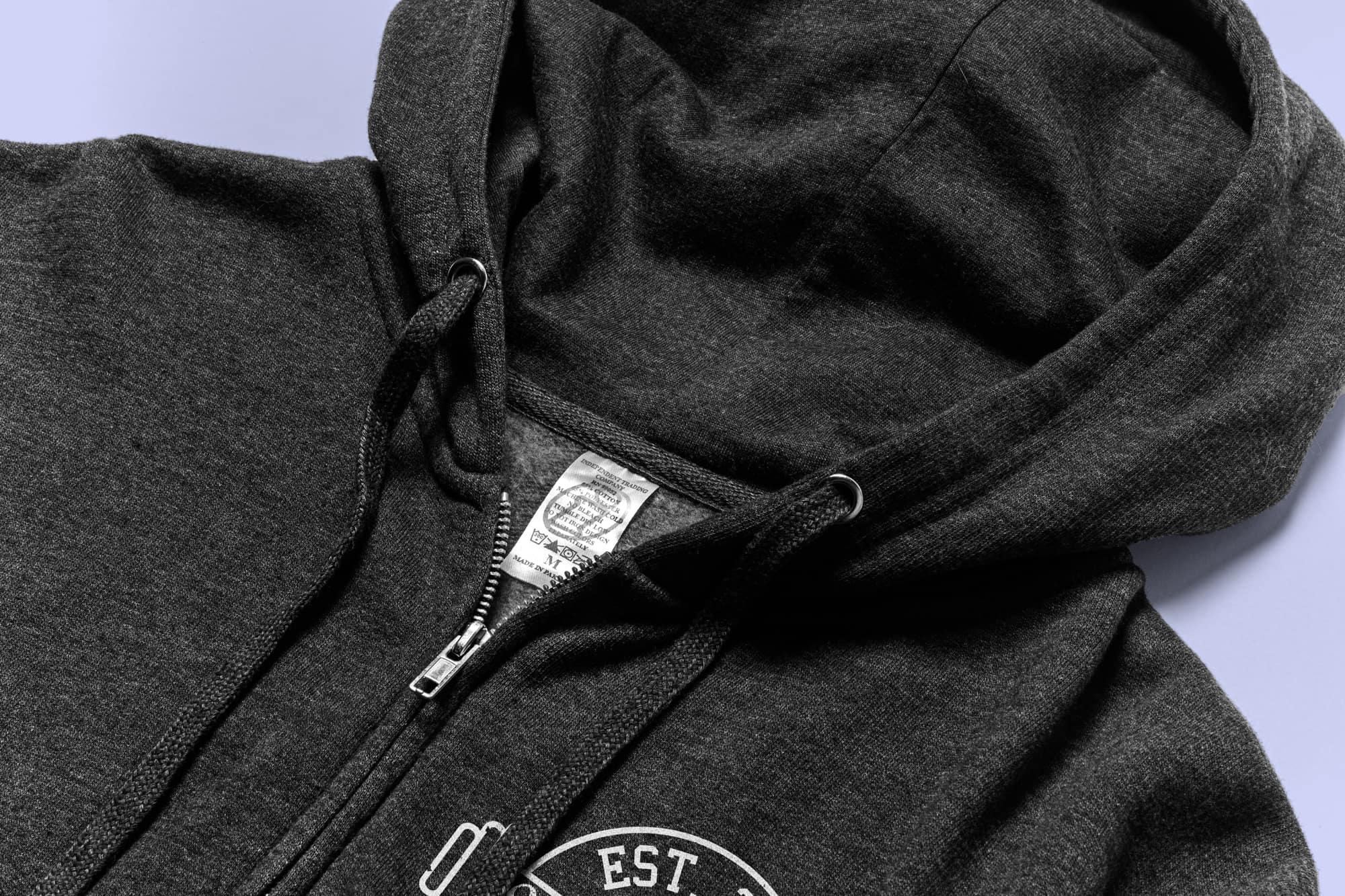 The Zip Up Hoodie version of the same style is pretty much identical in all ways besides the full-length zipper and is definitely a great option if pullovers aren't your thing.
The most comfortable
Of course, you want everything you wear to feel comfortable, especially your sweatshirts. But for our favorites in this category, they go way beyond just comfortable and have a fit and ultra-soft feel that's otherworldly.
There's actually a ton of competition in this category because a lot of the hoodies and sweatshirts in our catalog are made of soft fleece in one form or another — just turn on the super soft filter to see. So we picked ones that really jumped out at us with crazy softness and a lounge-ready fit.
6.5 oz. cotton/poly fleece
Dropped shoulder
Dyed-to-match drawcord
Ribbed cuffs and waistband
Front pouch pocket
Tear-away label
Standard Fit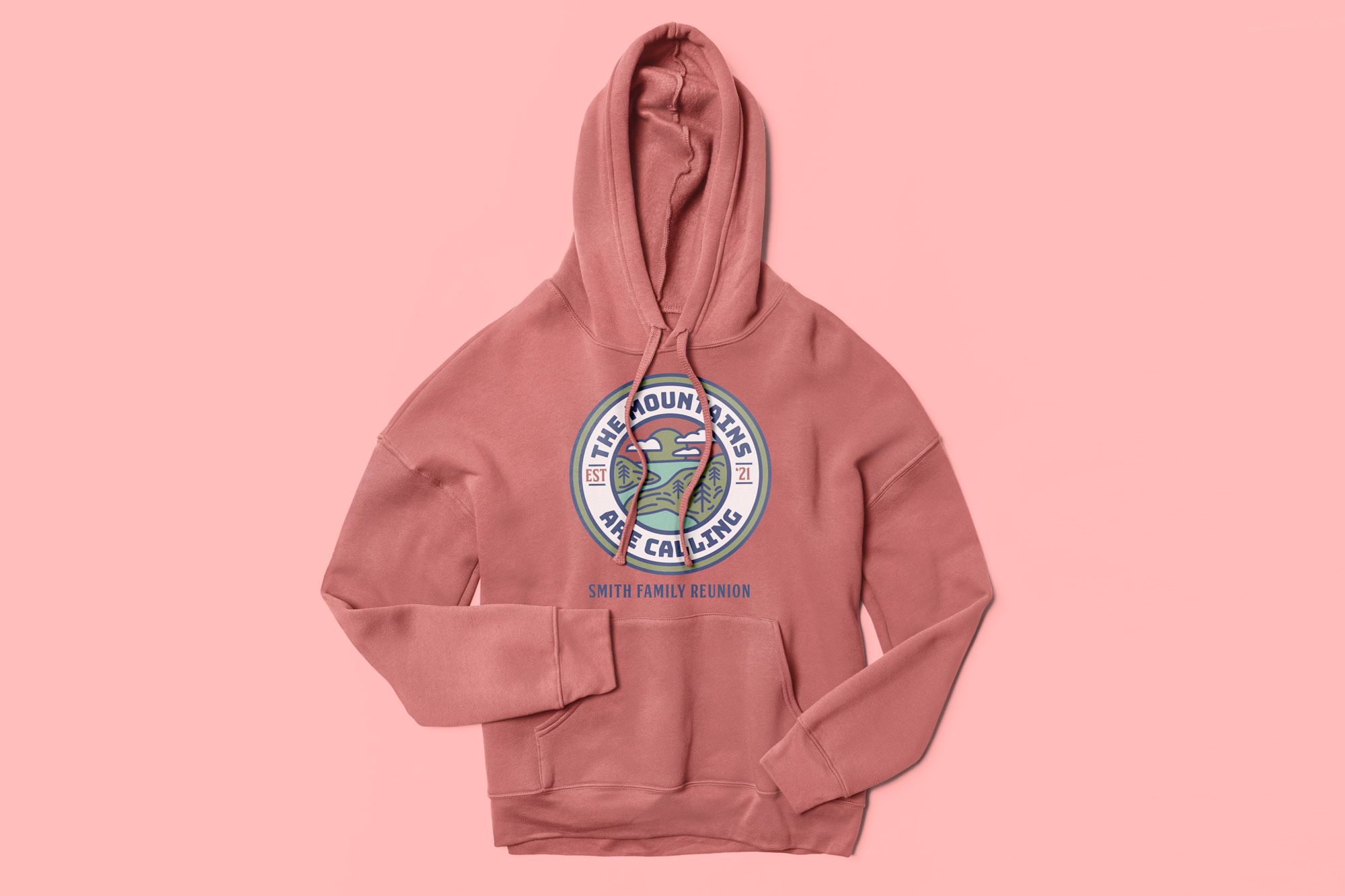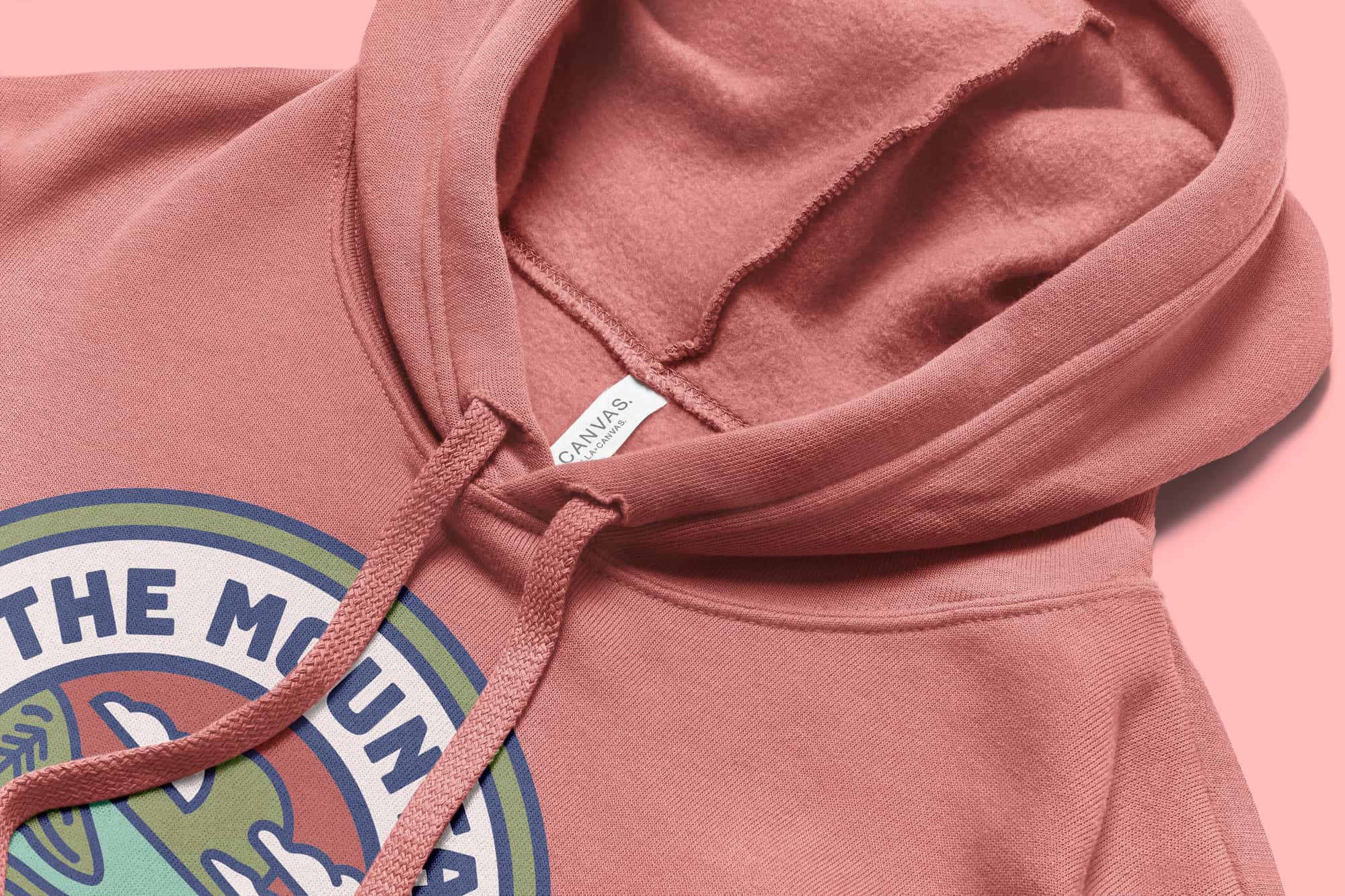 This hoodie stands out from the others with its cotton-poly fleece that's unbelievably soft on the inside with this really satisfying spongy quality that just makes it feel even more plush. Seriously, it's like wearing a cloud.
It's also not all that heavy which would make it great for layering and just lounging around inside.
A couple of other things we like about this style are its unique fashion-forward colors like mauve and heather stone, and the dropped shoulders that give it a semi-oversized look. Just know the dropped shoulders are going to give it a different look than your standard hoodie since the shoulder seams are designed to lay further down your arm.
6.5 oz. triblend eco-fleece
Contains organic and recycled materials
Ribbed sleeve cuffs and hemband
Front pouch pocket
Natural drawcord
Slim Fit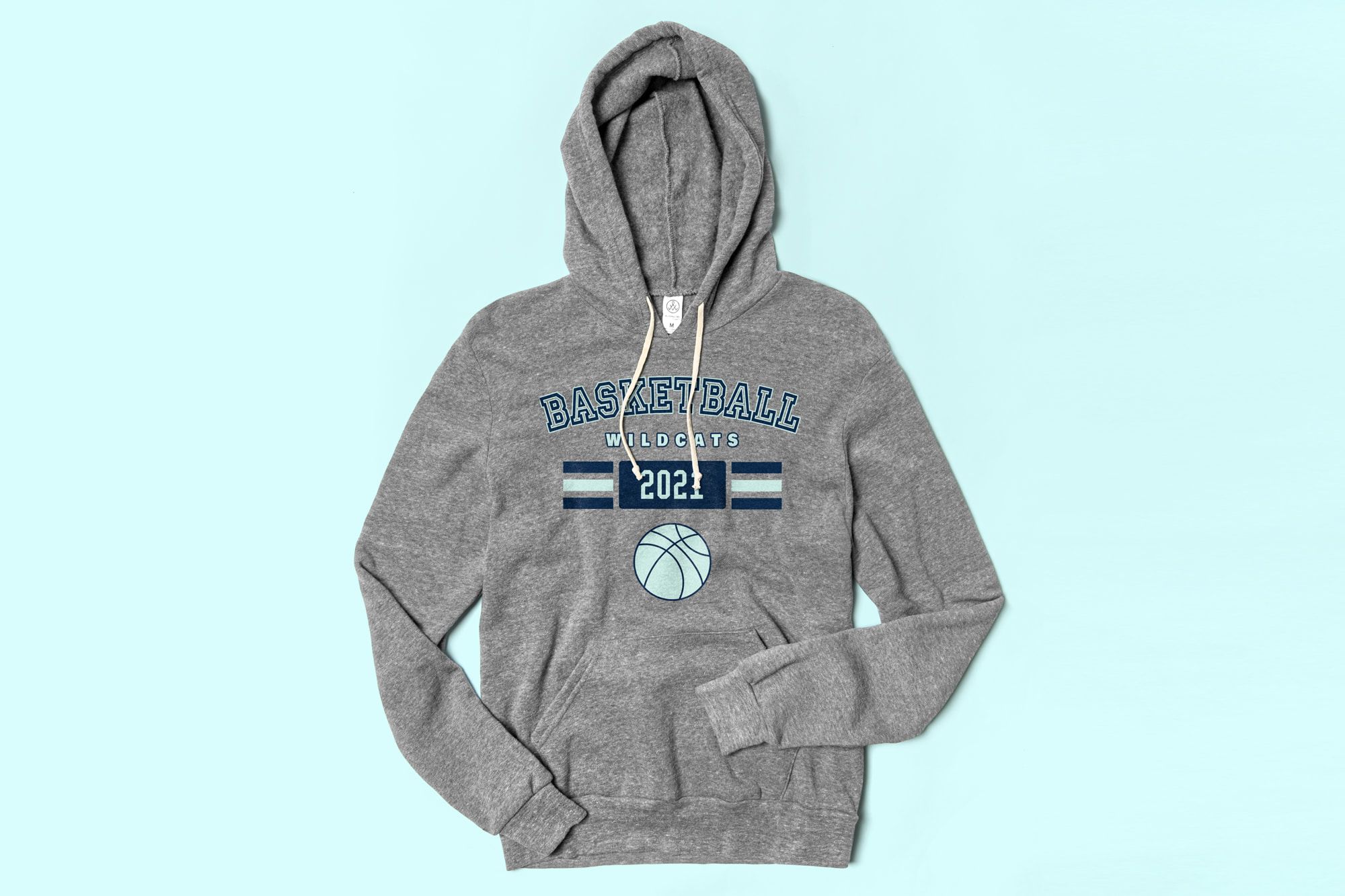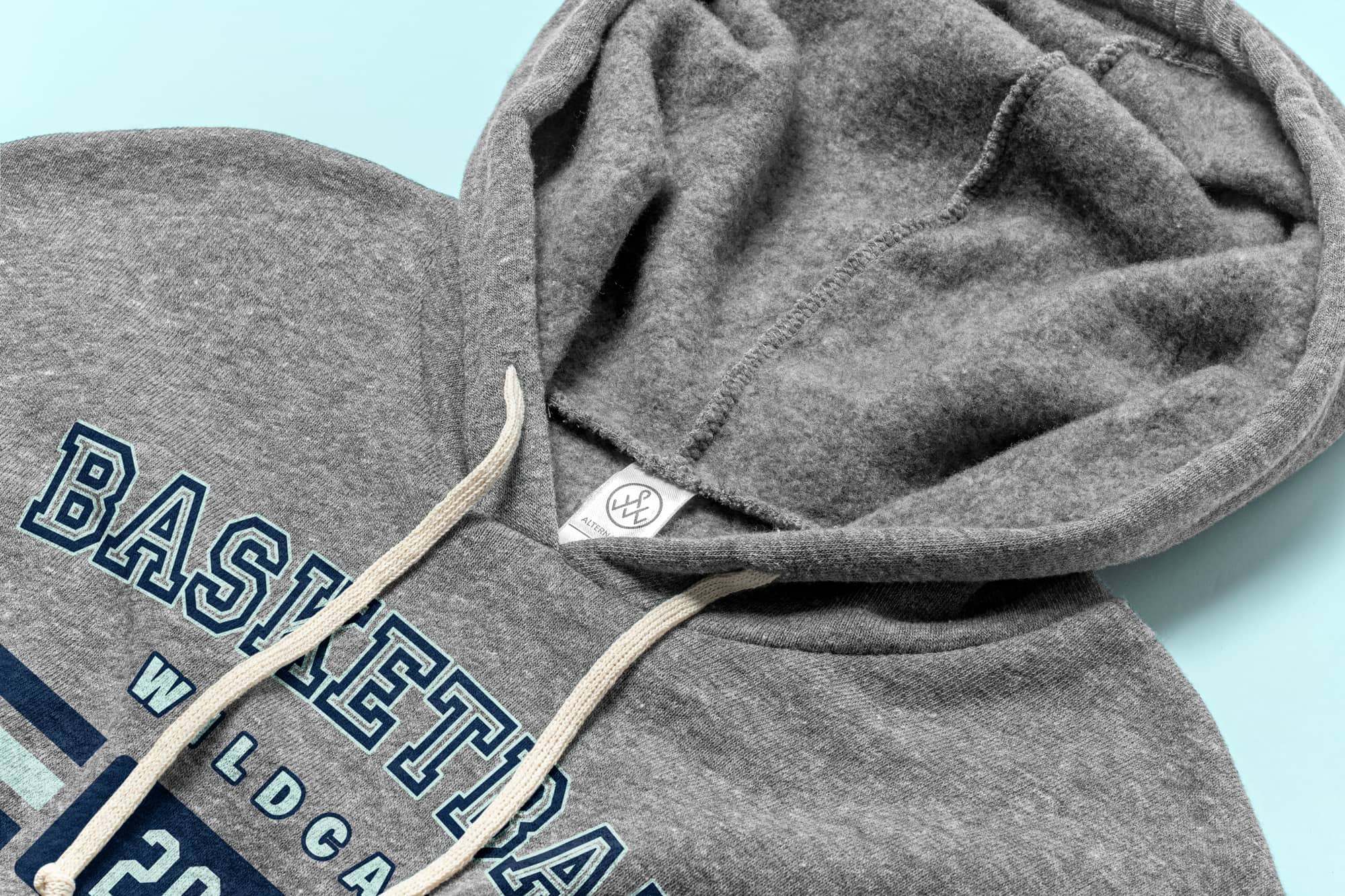 Made of another fleece material, this hoodie has a similarly ultra-soft interior and smooth exterior. But it's also special in that it contains amounts of recycled polyester, organic cotton, and even rayon — what Alternative Apparel calls their Eco-fleece. It's a fairly light-weight fabric that we think is great for everyday use but probably not for really cold weather.
Another thing we really like is its fit. For a sweatshirt, it definitely has a slim fit that makes sense with its relatively light-weight material and gives it a retail quality that looks like name-brand apparel.
The best fit
In this category, we're looking at hoodies and sweatshirts that are uniquely well-styled and fitted. Sweatshirts can be pretty generic and sometimes unflattering with a boxy shape that's sort of like wearing a cloth bag. These are the complete opposite of that.
6.5 oz. cotton-poly fleece
Raglan sleeves
Rib-knit sleeve cuffs and hemband
Tear-away label
Slim fit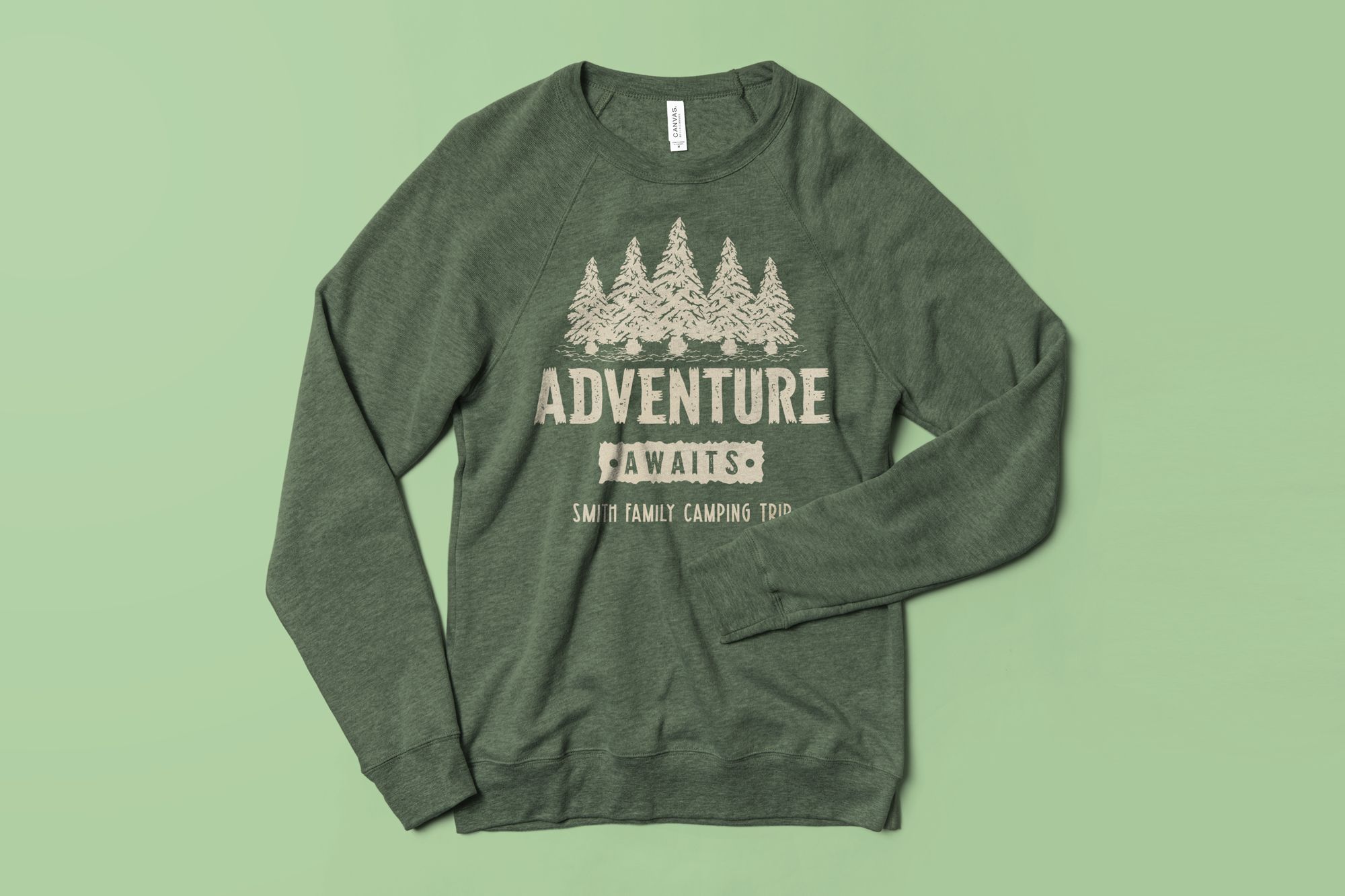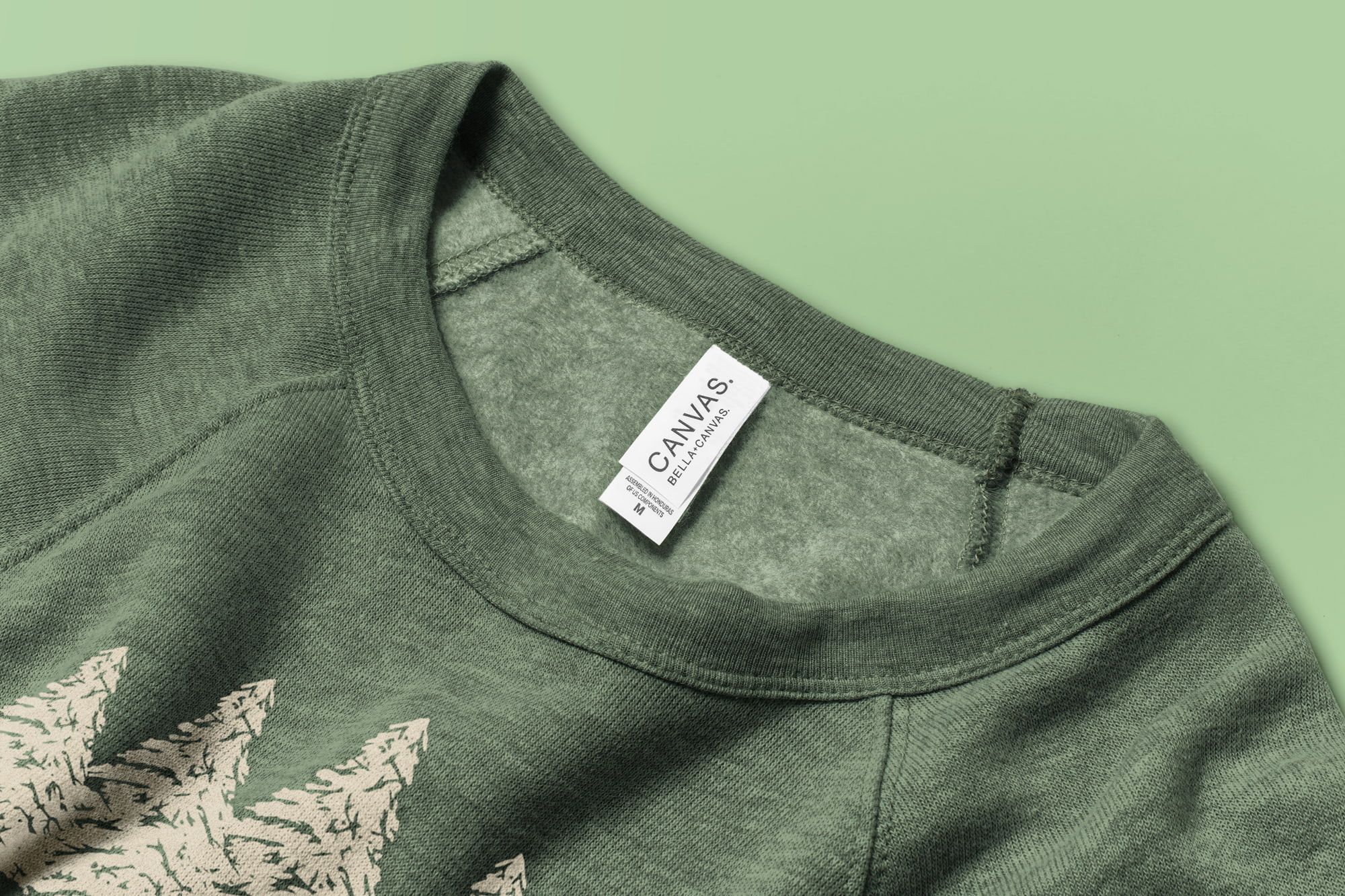 This sweatshirt is well-fitted enough to fall somewhere between a great long sleeve shirt and a comfy hoodie. It's made with raglan sleeves and a fitted shape that really slims down the silhouette compared to your typical bulky sweatshirt.
We also love that it's made from a super soft sponge fleece material that makes it ultra comfortable to wear. There is a mix of solid, heather, and triblend colors that give this option some added variety and just an all-around stylish look.
7.5 oz. cotton/poly fabric
Antique silver YKK zipper
Double contrasting drawcord*
Metal drawcord eyelets and tips
Raglan sleeves
Rib-knit sleeve cuffs and hem band
Front split pouch pocket
Twill neck tape
Tear-away label
Standard fit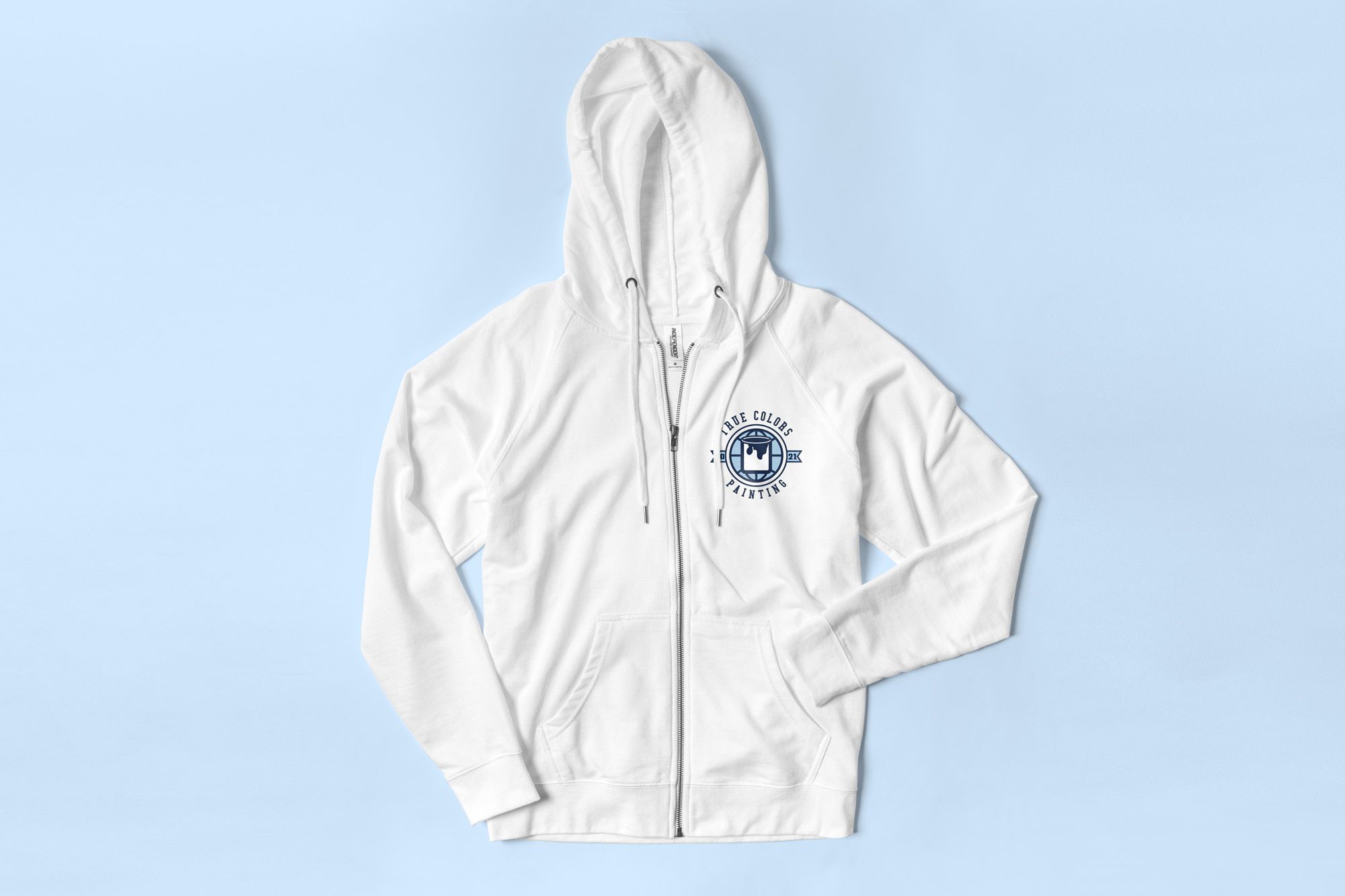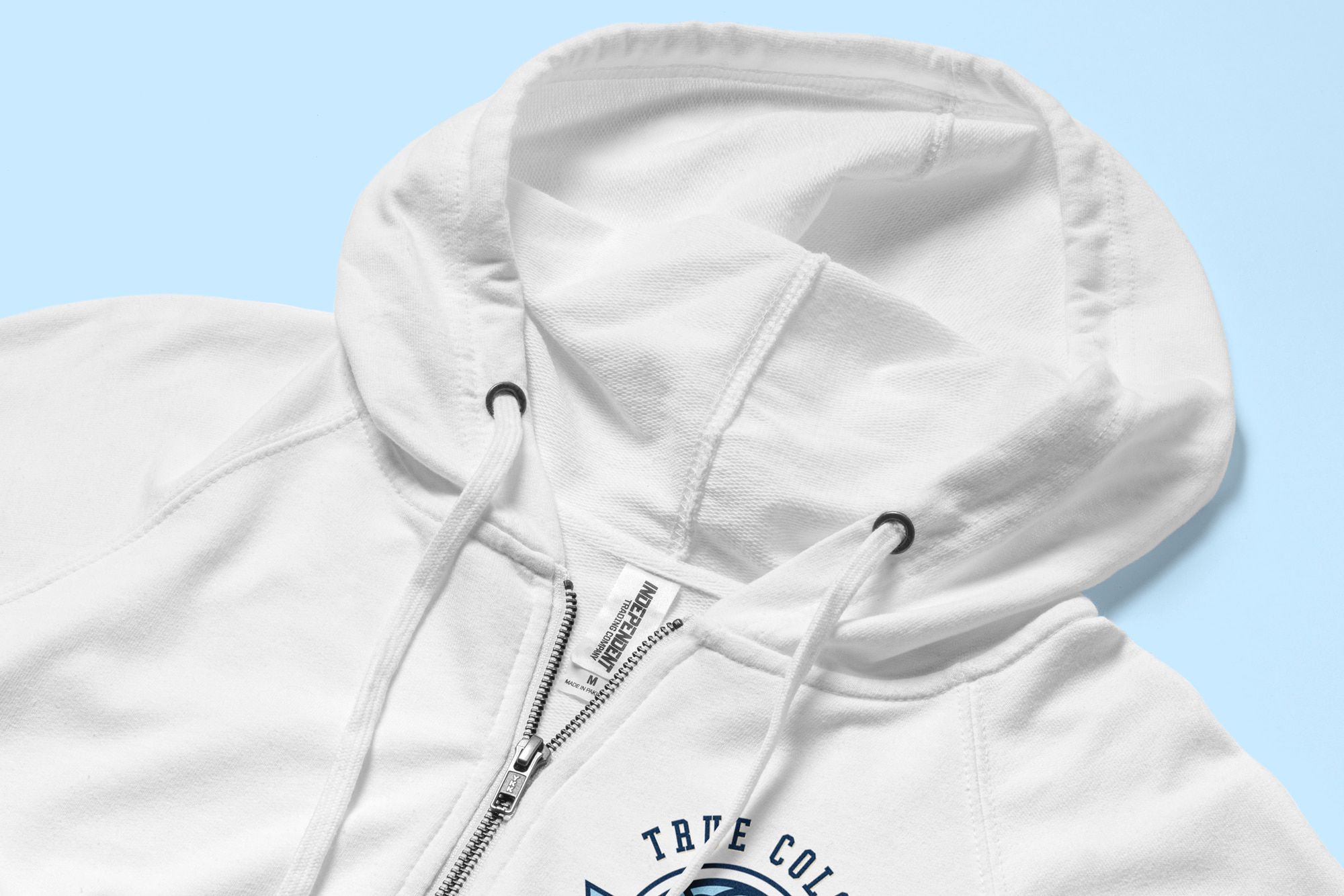 One of the few zip-ups on our list, this light-weight hoodie is a really cool way to layer year-round and is made with nice, high-quality touches. The material is a loopback terry knit, meaning it's kind more like a heavy-weight t-shirt material and has this knitted feel on the inside. Much like our previous favorite, it's made with raglan sleeves which is definitely unique for zip-ups.
But it also has a few other nice touches like an antique silver YKK zipper that works really smoothly and an interesting double drawcord. Colors other than white actually have two drawcords — one dyed to match and the other in a contrasting white that looks great against the metal eyelets and shoelace-style tips.
The best ladies' styles
The availability of ladies' specific styles has come a really long way allowing us to now carry a greater variety than ever before. In general, what makes them "ladies" styles is their sizing and some unique styling to give them a more feminine look. In this category, I want to showcase a couple of products that exemplify some of these unique touches.
7.0 oz. cotton/poly fleece
Garment-washed
V-shaped neck cutout
Raglan sleeves
Twill neck tape
Ladies standard fit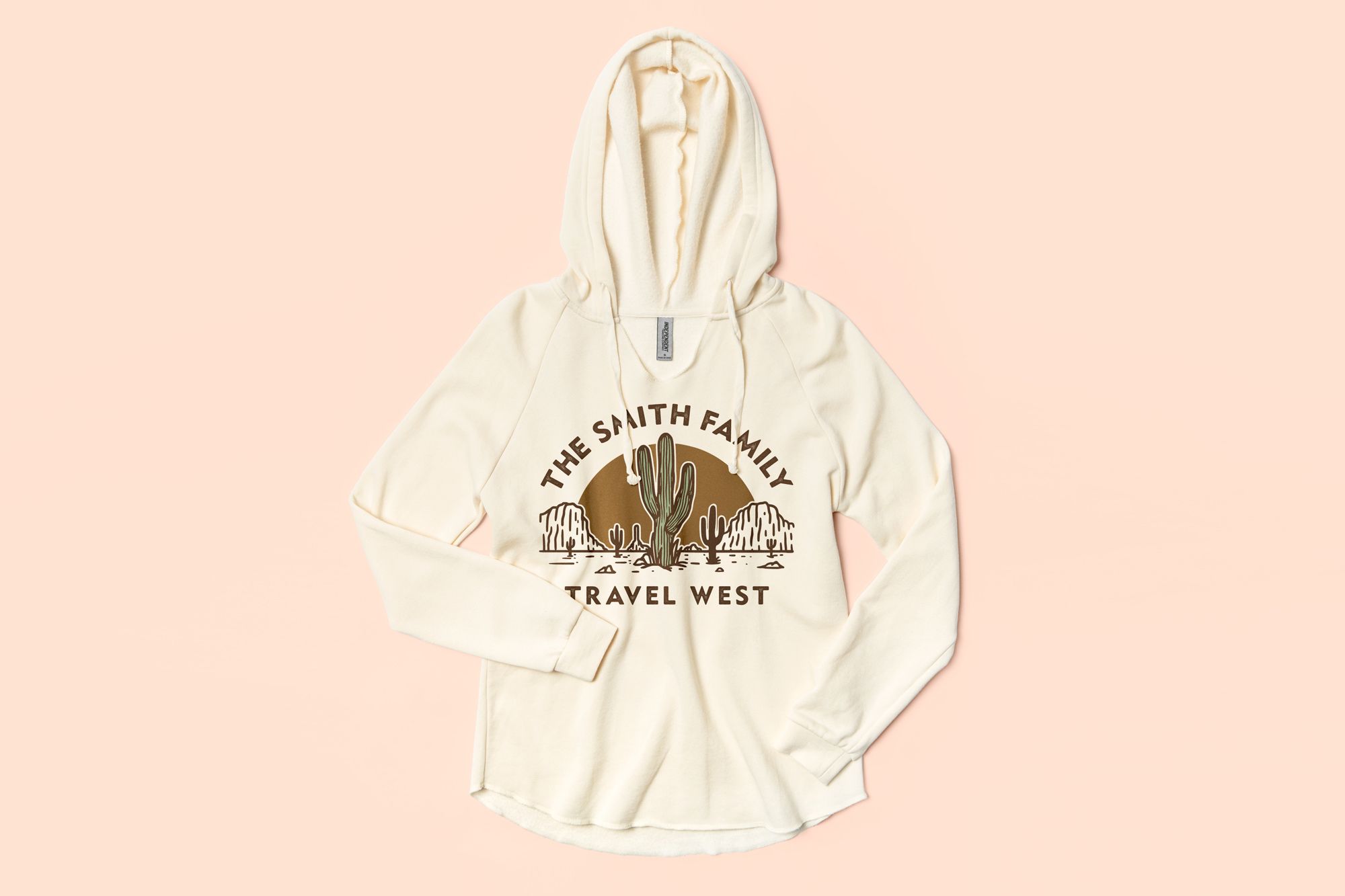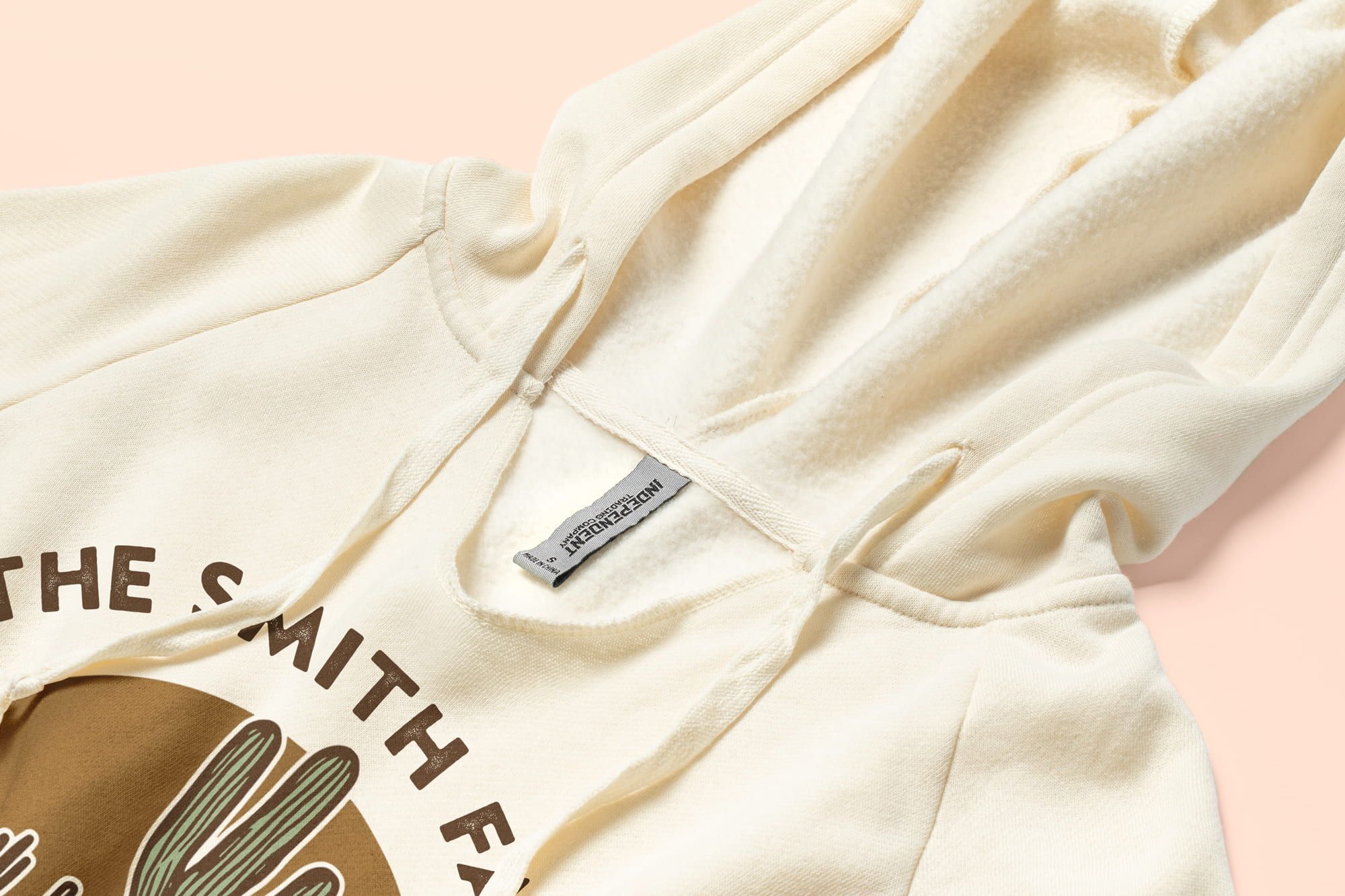 This style has lots of small details that all add up to give it a premium look and feel like something you'd buy off a rack. Like most others on our list, it's made of a cotton-poly fleece material that's light-weight and ridiculously soft on the inside, but it also has this slightly textured yet soft, knitted look on the exterior that makes it feel unique.
A v-shaped neck cutout, curved bottom hem, and overlock stitching give it a crafted look that accentuates the material. And to take it a step further, it's also garment-washed — meaning each piece is pre-washed during manufacturing — to give the colors a softer, pastel shade that's unique to the process.
There's even a crew neck version of the same style: the Ladies Wave Wash Fleece Sweatshirt.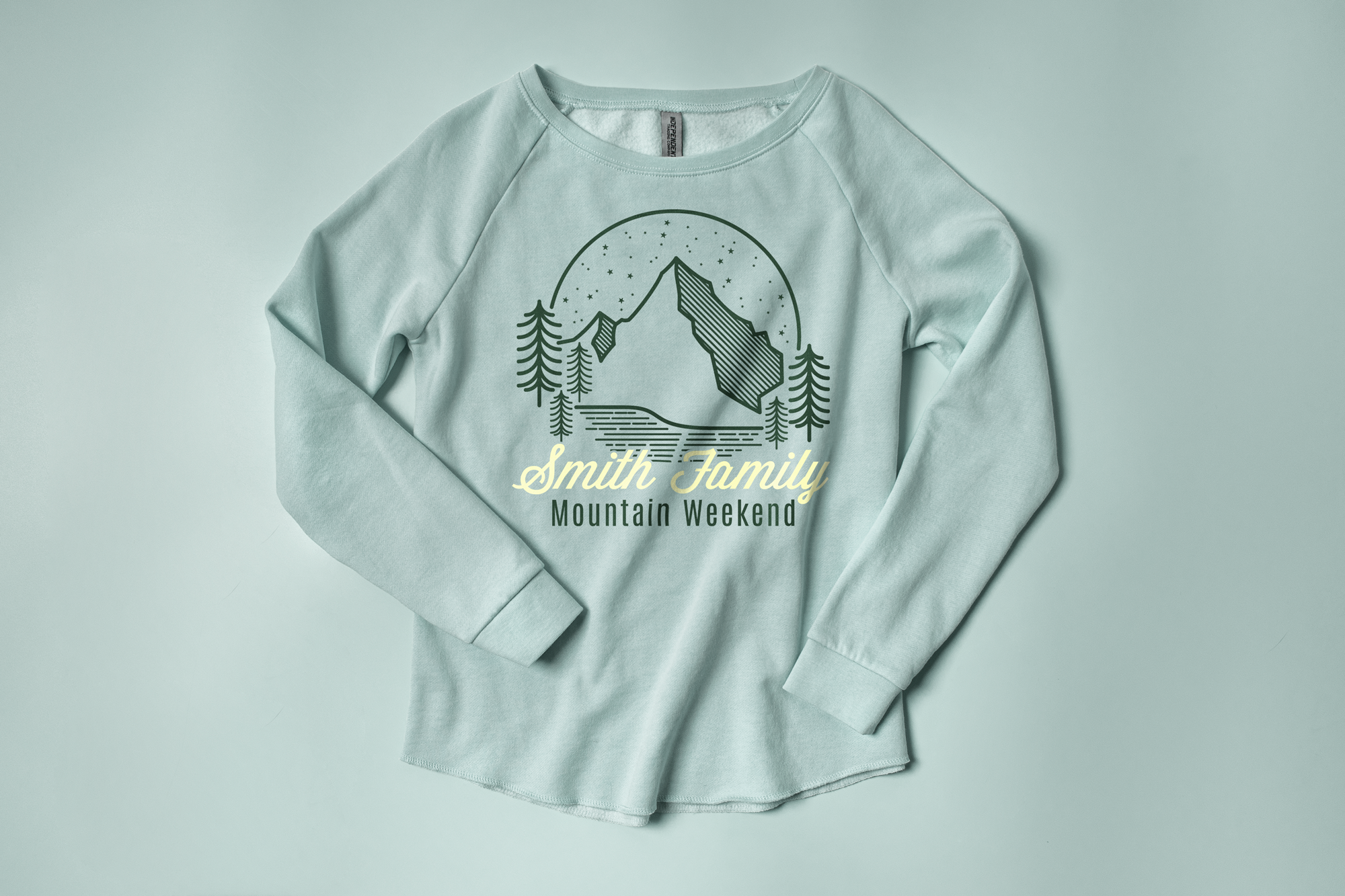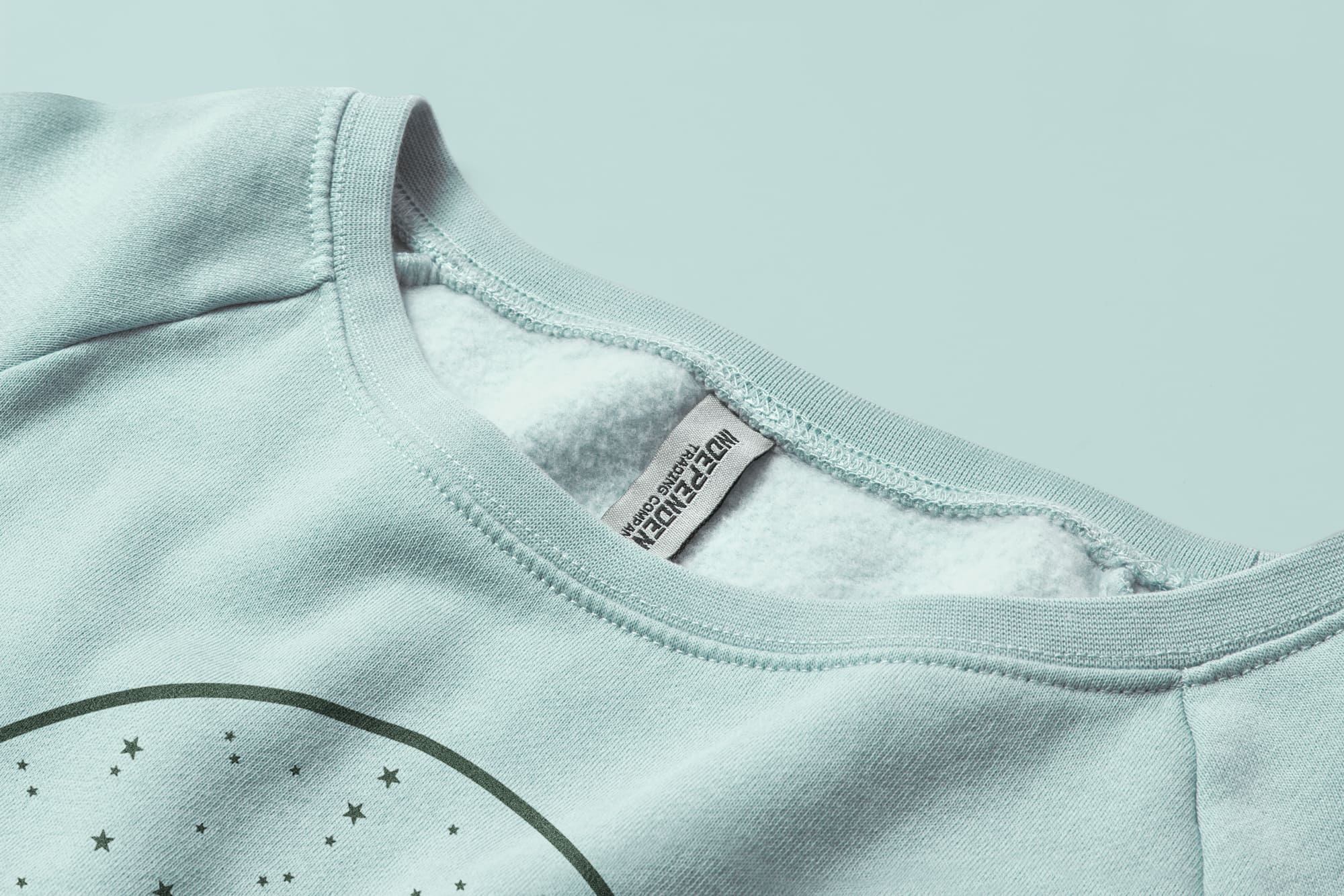 7 oz. cotton/poly fleece
Raglan sleeves
Cropped length
Contoured sleeve seam
Rib-knit sleeve cuffs and hem band
Rib-knit bound neck
Side-seam construction
Tear-away label
Ladies relaxed fit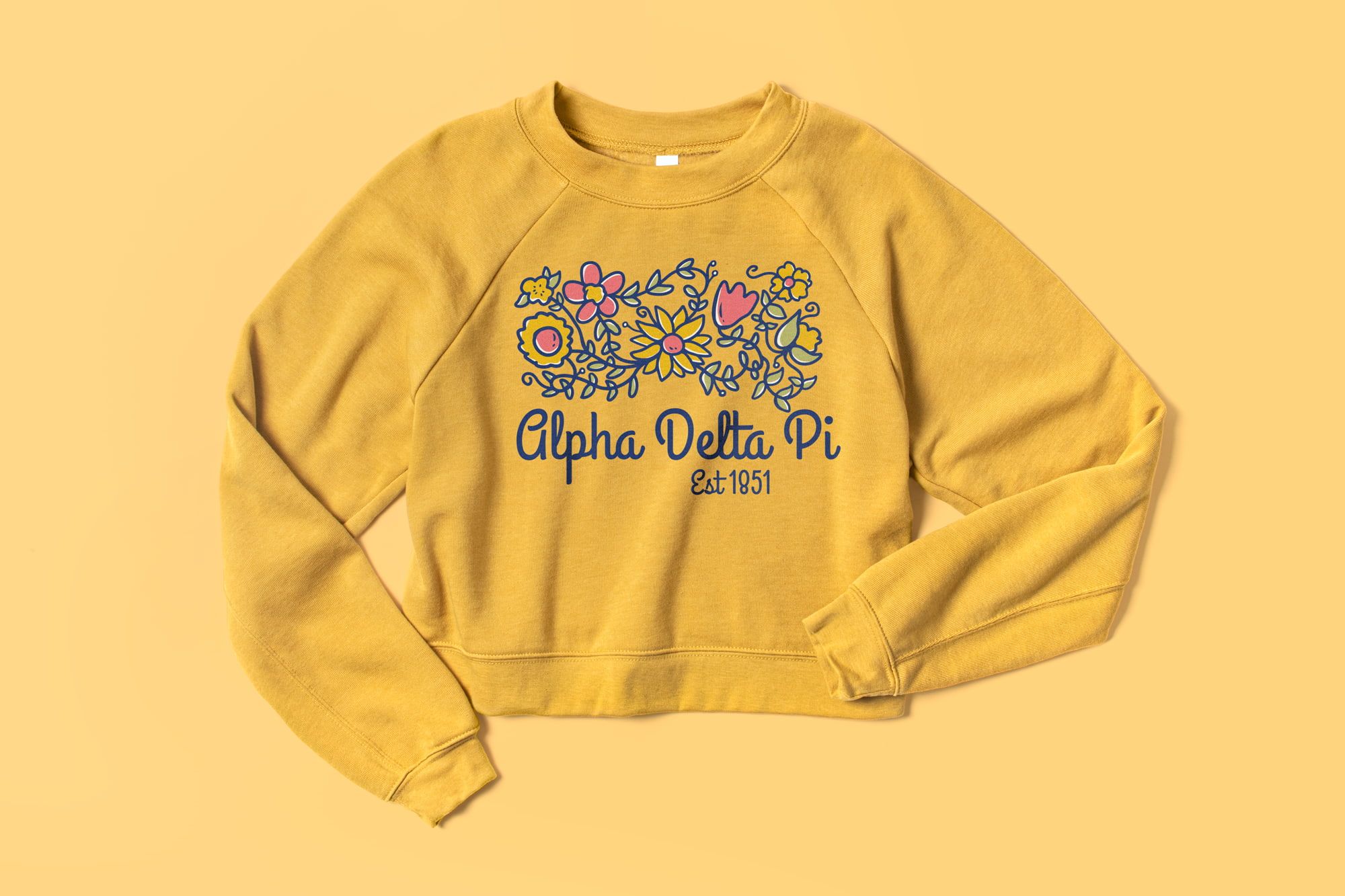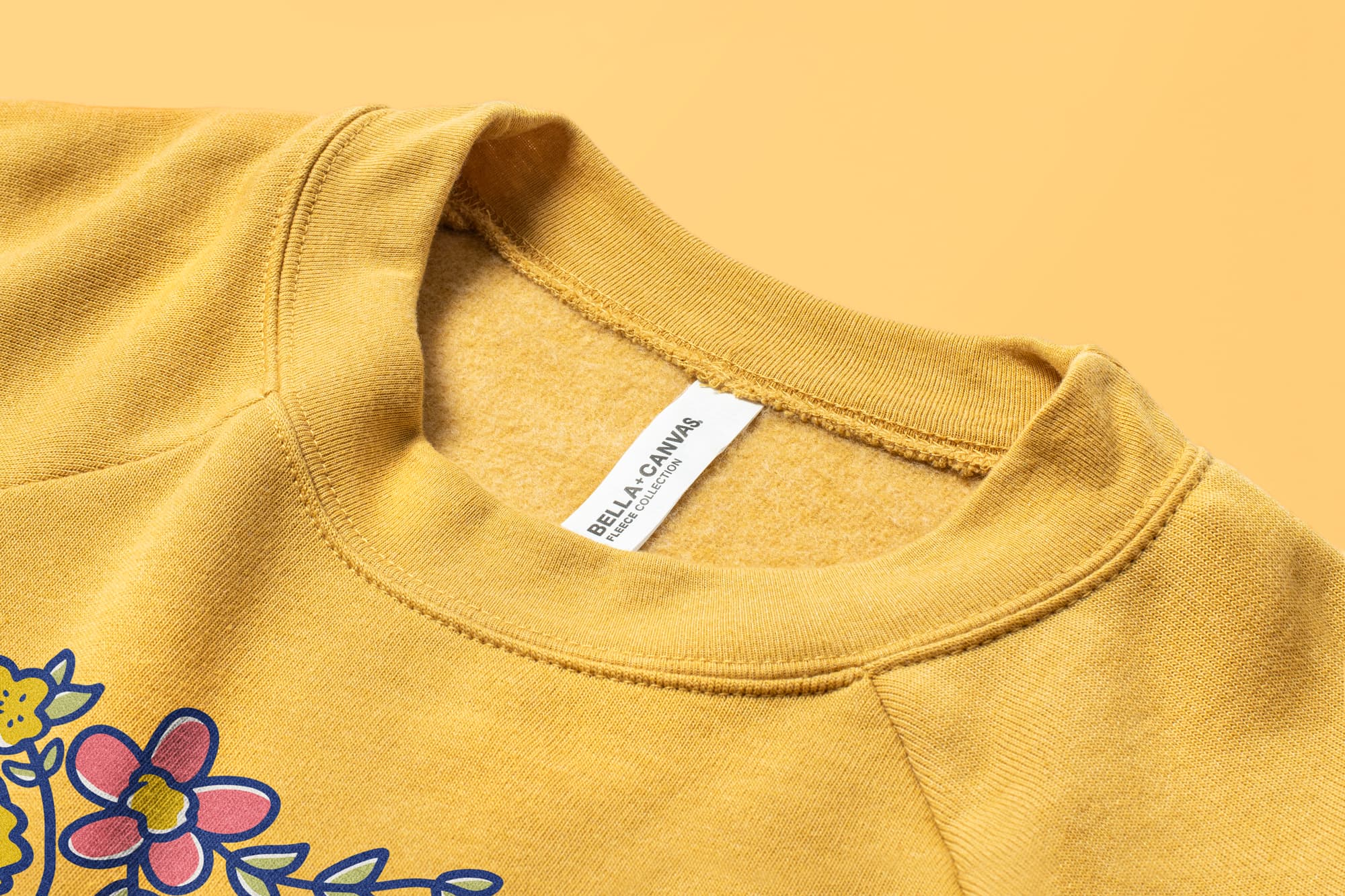 A deceptively simple style, this ladies' sweatshirt again features small details that give it a really high-quality feel. The fleece interior is crazy soft and the exterior feels like a premium knit, but it's also made with some unique construction.
It has raglan sleeves like some of the others here on our list, but it also has this additional sleeve panel that runs all the way to the wrist giving its relaxed fit a unique, tapered contour. The rib-knit bound collar, sleeve cuffs, and hem band all feel really well made with durable stitching throughout.
Picking the right sweatshirt for you
This hoodie and sweatshirt buying guide is intended to showcase our favorites in a handful of categories, but what's important is deciding which option is best for you.
If you're designing something cool for just yourself, then picking an option that's available with no minimum is probably most important, so start there. If you're ordering for your landscaping business to stay warm through the winter, then something that's heavy-weight is probably the way to go. And if you want your group to stand out, it might be worth splurging on something more trendy with a unique look.
Different designs, people, and groups will have different priorities depending on what you're ordering for. Just take that into consideration when you're looking over your options and hopefully the ones we've highlighted here help make that decision easier.
---
If you're looking for custom printed hoodies or sweatshirts and you're having trouble deciding on what's best for you, don't hesitate to contact us and we'd be happy to help.