You know the feeling when your employees are all in shirts with your company's name on it? There's no better feeling. Each year, we make a holiday shirt for the UberPrints team as our gift to them (and to ourselves).

You'd think we would be desensitized by now. But there's something about a custom shirt hot off the press that never gets old. That's the funny thing about t-shirts, you can use them to tell the time. It's easy to start a tradition with something so simple.
More than a shirt
People track time by the clothes in their closet. A jacket from the 80s. The tie from that one party was never worn again. We all feel bad for the clothes you purchased before the world went remote…  Have you noticed how people don't want to trash old t-shirts because they still hold memories? Instead, they repurpose them.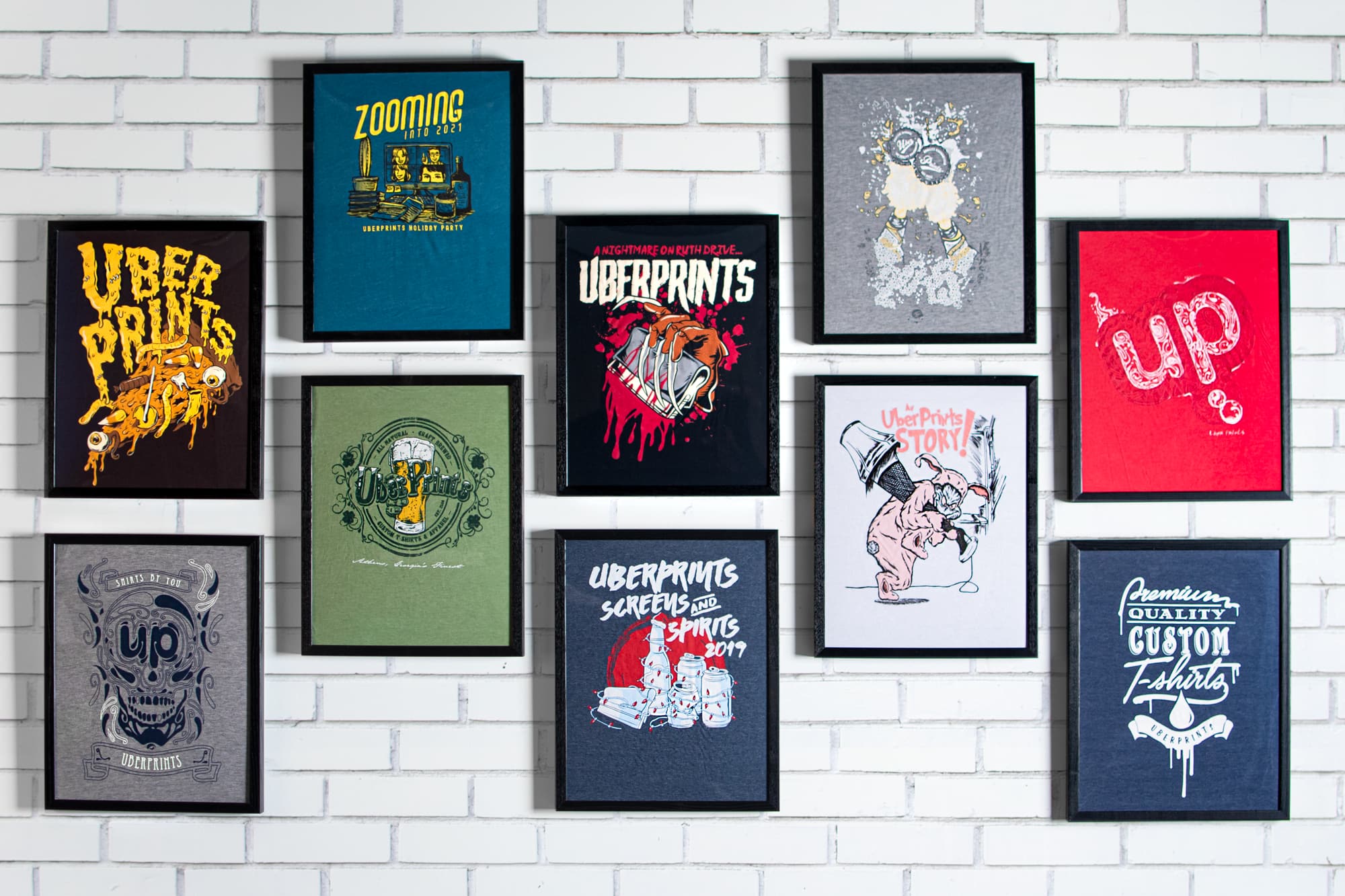 In the UberPrints Atlanta Office, we do just that to see the evolution of company designs over the years. It's our version of a scrapbook. You wouldn't add any photo to a scrapbook, so we don't add any t-shirt design to our wall. Each addition has to earn its place.
Designer Angga Dwi Prabowo (@anggadwi) created this spooky design and we knew it belonged on the wall.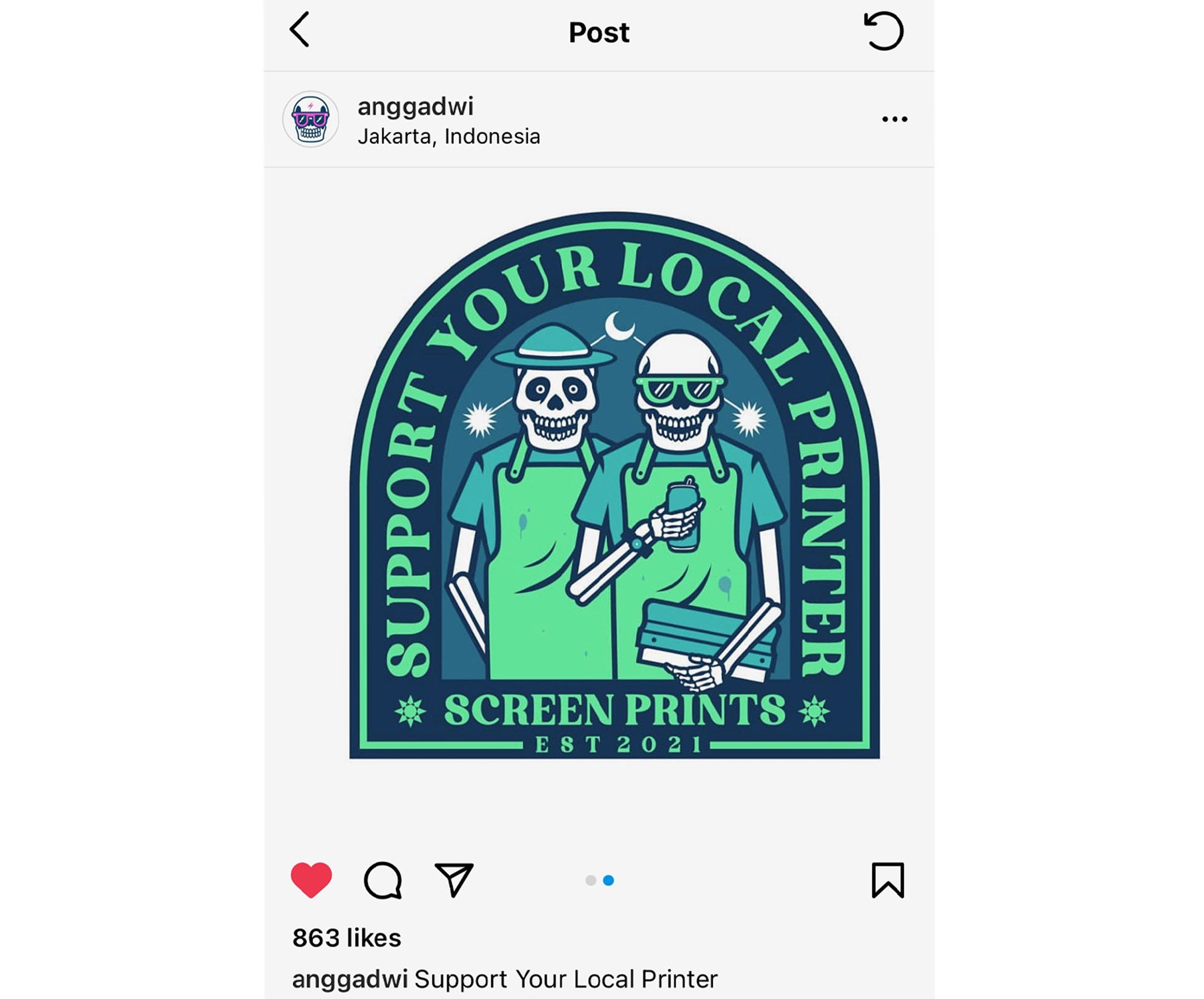 When turning a graphic design into a shirt, there's a few pivotal steps we take that the customers never see.
Step 1. Separate colors onto the same layer
With this design, we had white, blue, and green inks all on their own layers. This is preparation for the next step.
Step 2. Create the screens for those colors
In short, screens are the mold for the final design. Each color in the design gets its own screen. (TIP: This is why fewer colors in a design is more affordable. Fewer colors, fewer screens, less time to print the shirts. If you have a rush order, try going for fewer colors.)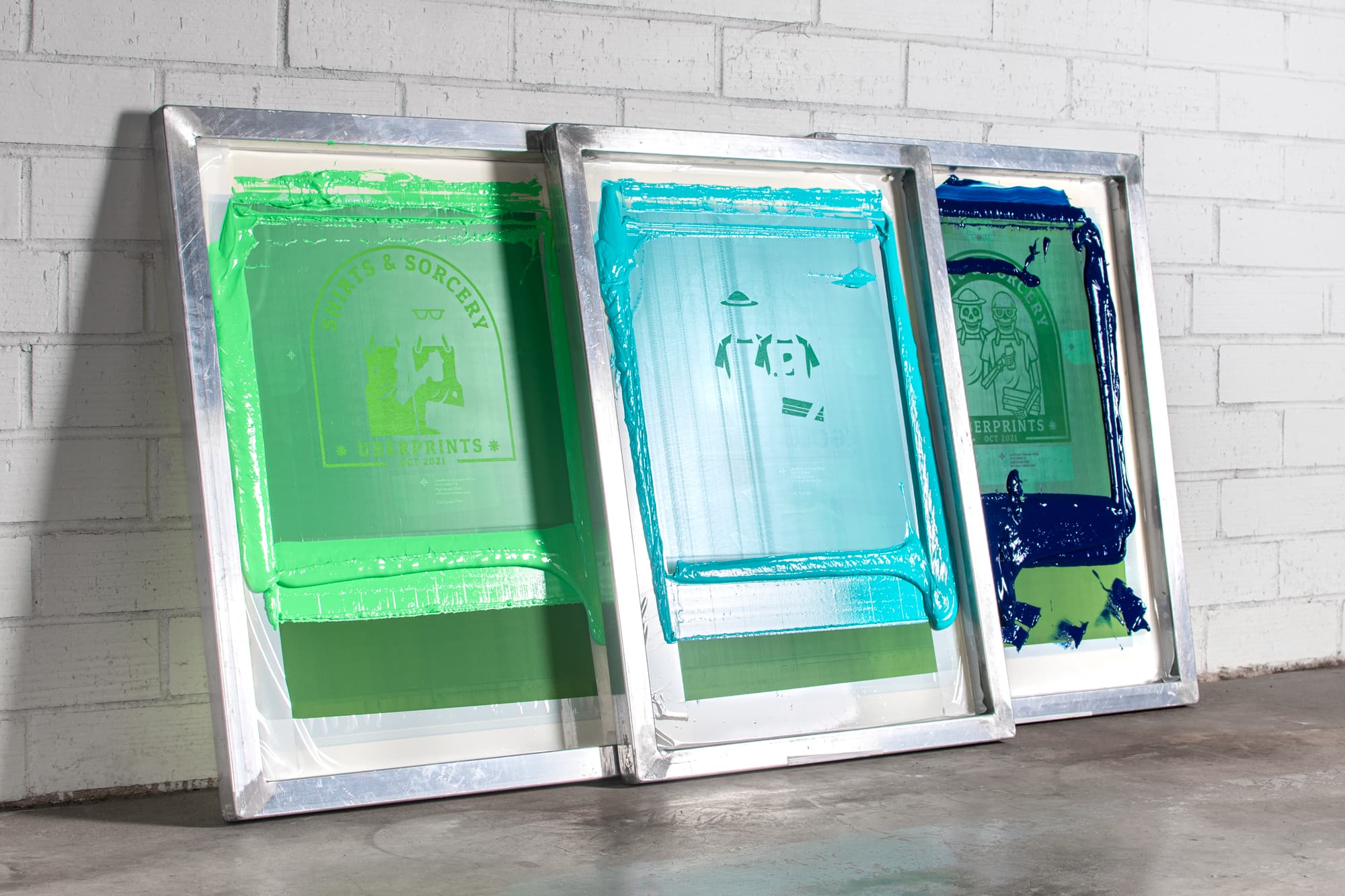 Step 3. Mix the ink to match the colors precisely
Did you know we have ink specialists? They mix the inks by hand. According to their ink ingredient lists, they ensure the proportions of each color match exactly the color the design calls for. Mixing by hand is both art and mad science.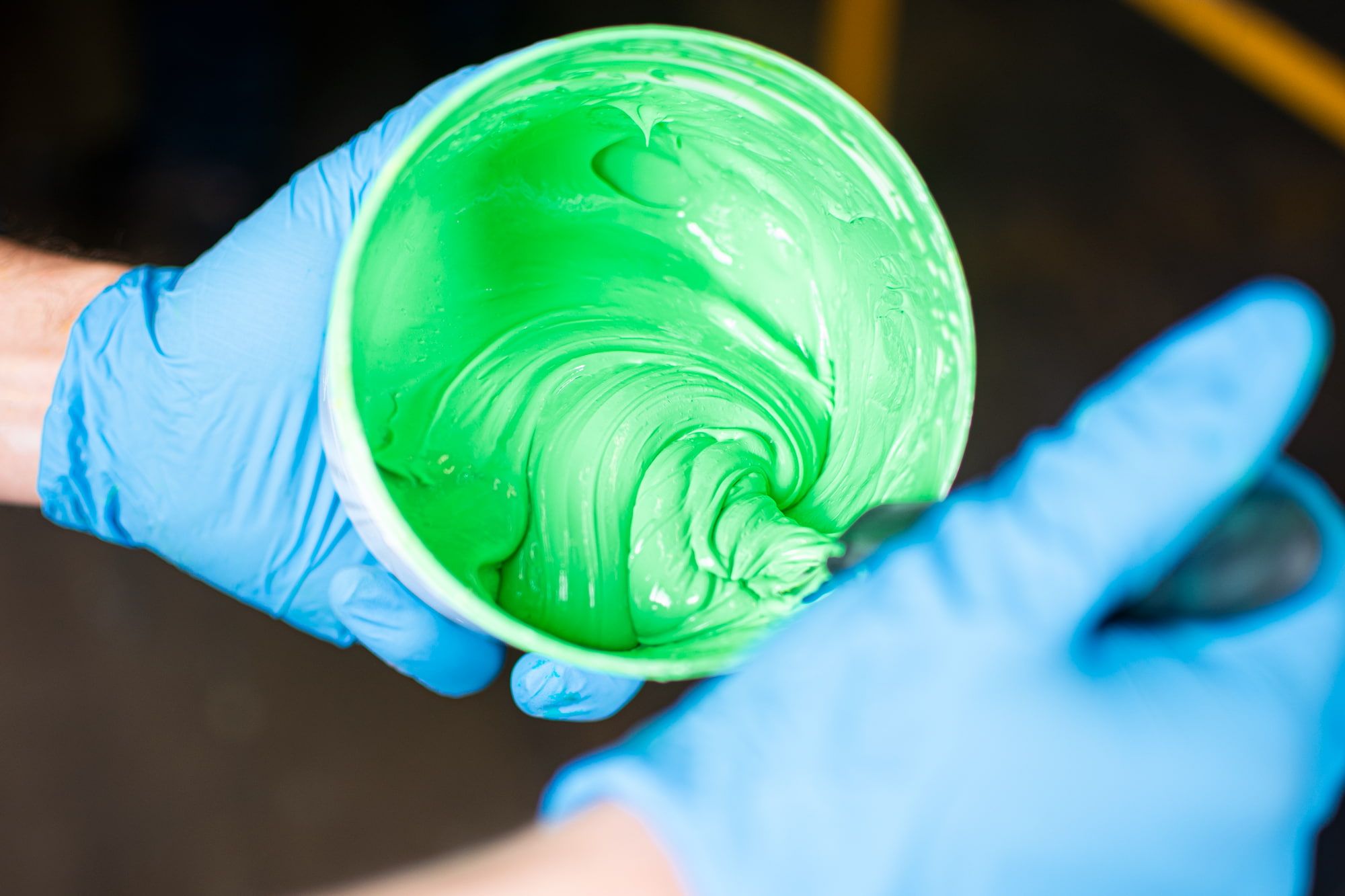 Step 4. Add ink to the screens and begin printing
Once the ink has been mixed and applied to the screens, shirts are ready to be printed. As the colors are layered onto the shirt, the design you're familiar with begins to take shape. Once the ink is dried, shirts are folded and ready to be sent to customers. In our case, they're ready to be worn by our hard-working employees.
Screen Printing has a personal touch
In the age of automation, screen printing may seem like a trade from an older age with all the personal touches and so much of the process being done by hand. But t-shirts never fail to please, especially when the message and design on the shirt stand for something. In our case, it stands for our company's unity and success post-pandemic.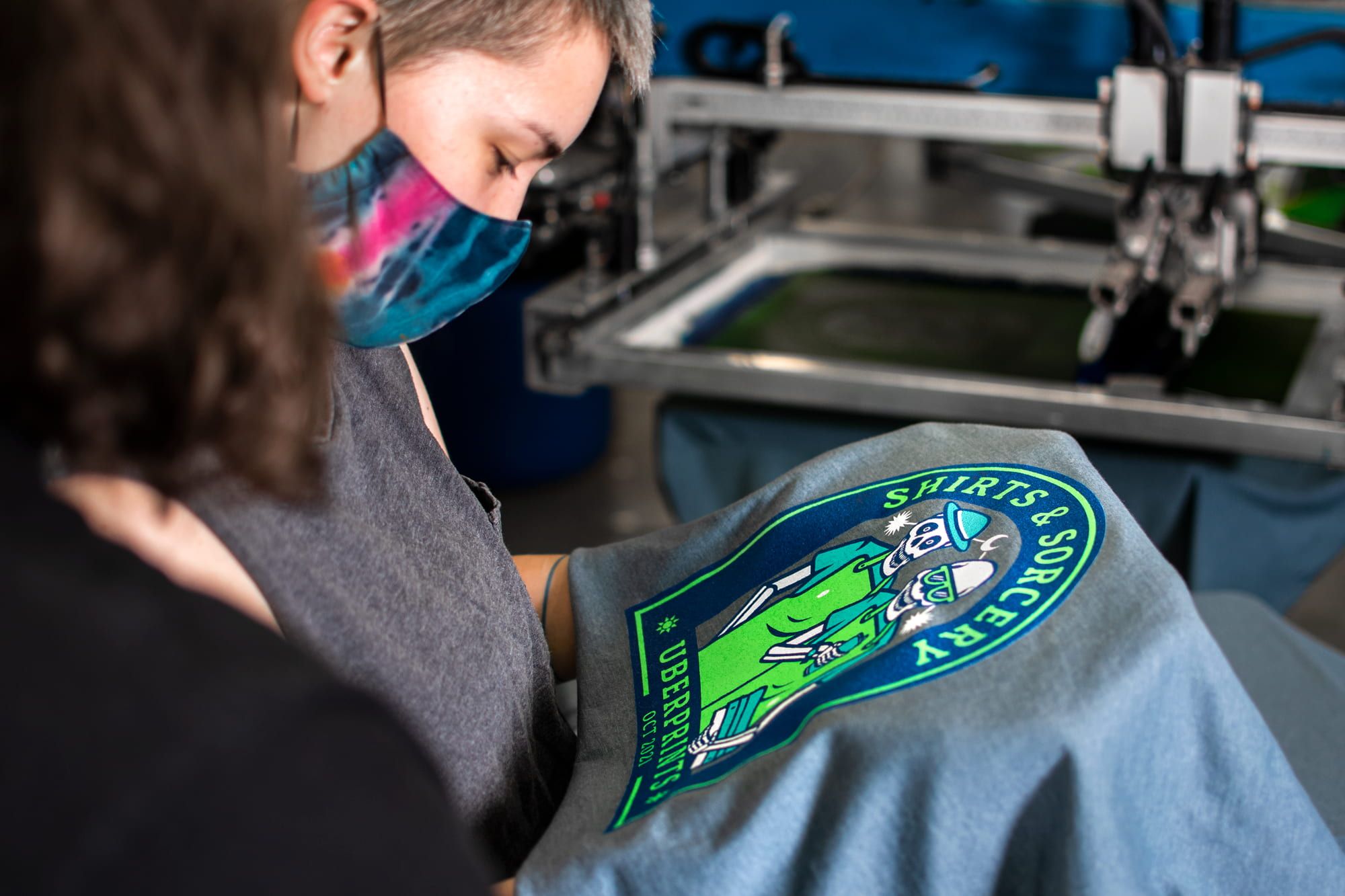 What does this mean for you?
As companies embrace remote work, employees are constantly more distant from their company culture and coworkers. Sending out company t-shirts is an affordable, easy way to start re-building company culture post-pandemic.
Screen Printing is more affordable for larger orders while guaranteeing high-quality printing. When printing for 100, screen printing makes the shirts low-cost while having a personalized touch.
Start your holiday shirt tradition this year with UberPrints. Maybe you'll even send us a photo of your own t-shirt wall.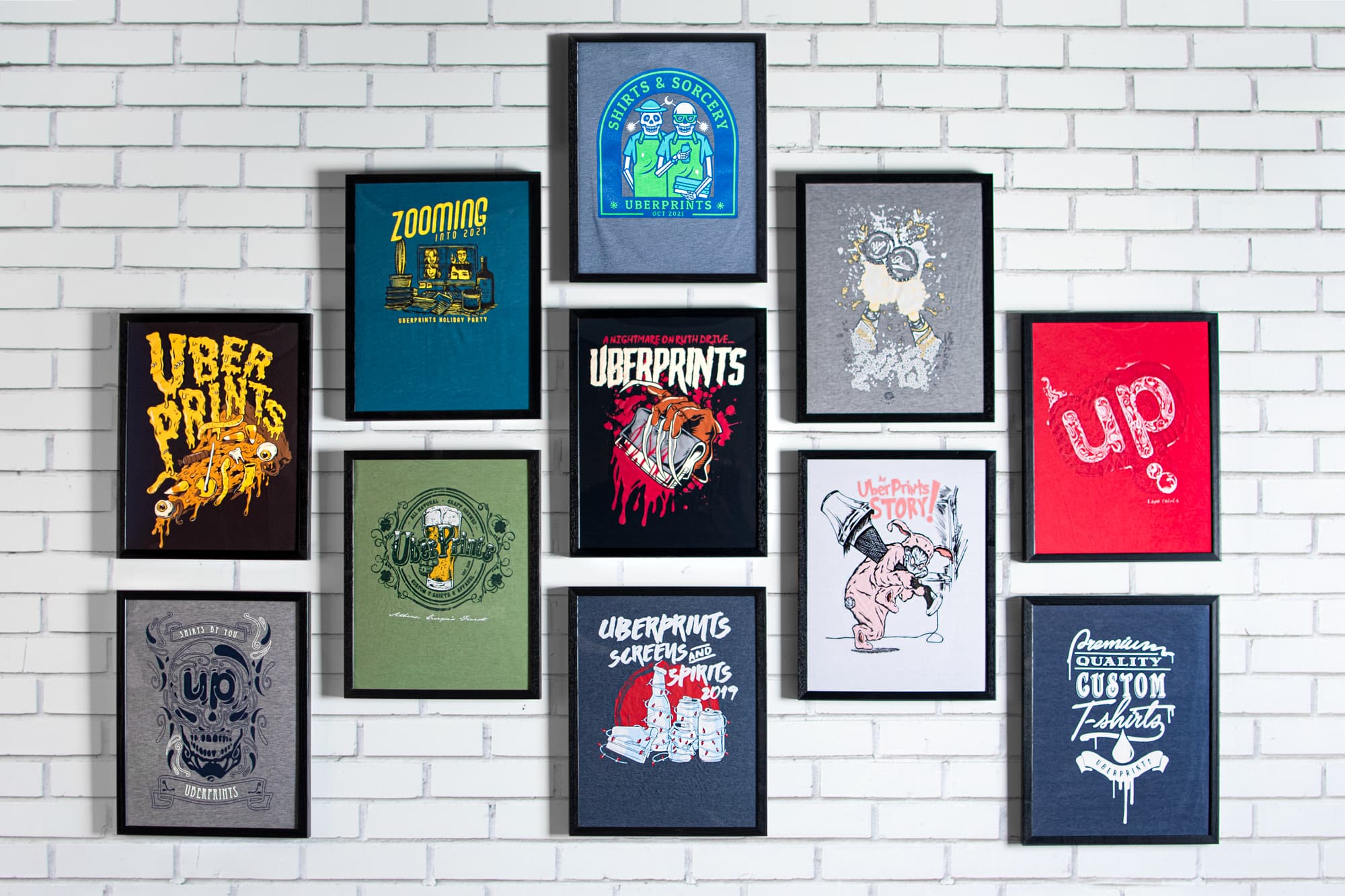 Snag the same shirt we chose for our holiday shirts for your own team.