From the very beginning, UberPrints has been focused on solving the problem of complicated and sluggish custom t-shirt ordering. In fact, it was being confronted with this problem that sparked the idea for an online portal that made it quick and easy. And since 2005, we've been building new tools and products that make it simple and accessible for anyone to design and order a t-shirt online.
In that time, we've been able to create a much more refined experience that's a far cry from the websites of the mid-2000s. The progress we've made as an early pioneer in this space has, in many ways, set the tone for the niche of web-based t-shirt printers that's so prevalent today.
While we have big plans for the future, I wanted to take a look at some of the ways we currently make designing a t-shirt online possible to reveal some of the nuances that might otherwise go unnoticed. We're continually identifying and solving for pain points in the designing and ordering process and have developed some really cool — at least we think — strategies for tackling the challenge of translating customer-made designs to t-shirts delivered to your door.
Curating an online custom apparel catalog
We source all the different apparel options we offer in our catalog from the same distributors that any t-shirt printer would — online or not. We carry all the big names in blank apparel: Bella+Canvas, Gildan, Next Level Apparel, even Nike and other name brands. But curating our custom apparel offering is a lot more complicated than just sourcing.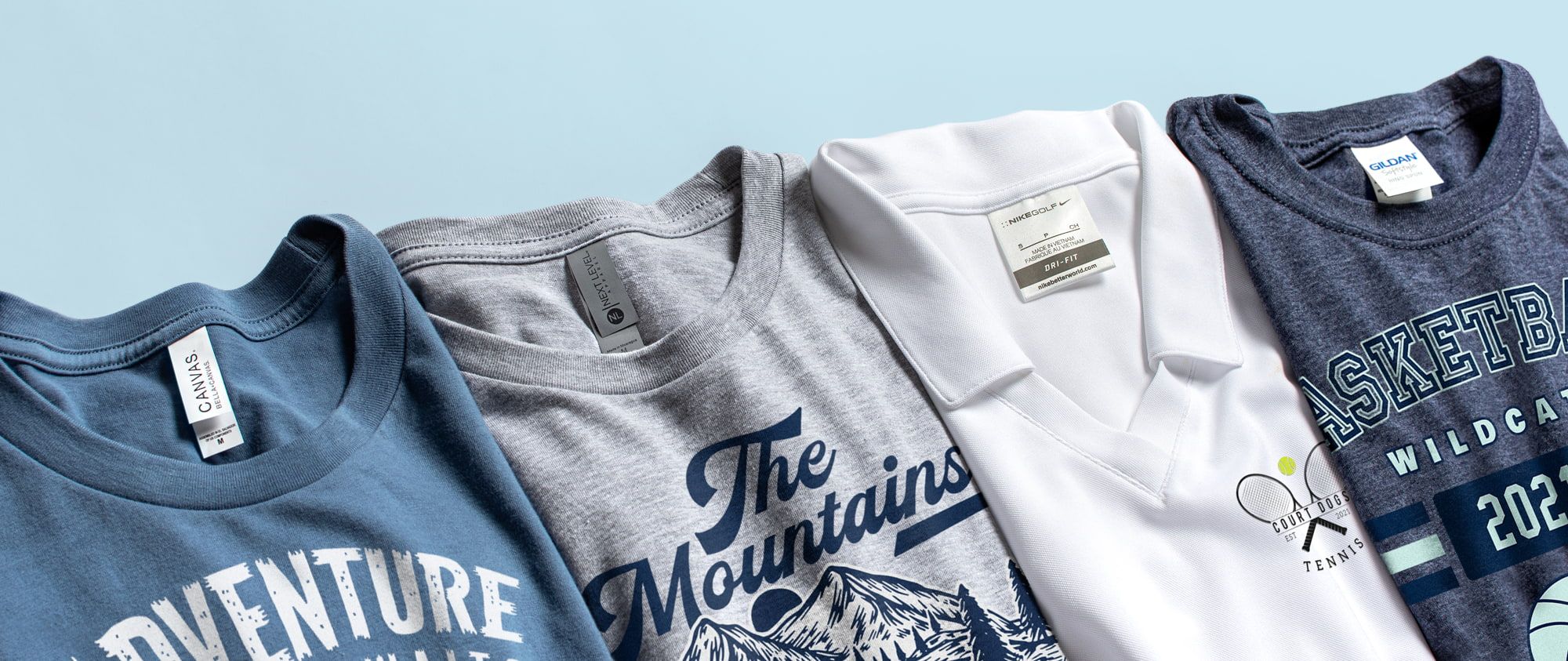 Developing a catalog of products that are only viewed on a screen poses challenges, but what makes our case any different from other e-commerce stores? Well, a few things.
Consistency and accuracy
First, the nature of custom printed apparel is that the details matter, and redos aren't easy. Things like color are much more important when you need to know it will match the logo you uploaded and you're planning on ordering 50 of them. And if mistakes are made, you can't just return them like an Amazon package.
In turn, it requires painstaking attention to detail when it comes to product photography and representation on our site. We take extremely precise photographs of each and every product we offer and dedicate tremendous effort to color matching and correcting to portray everything as accurately as possible. Shout out to our photographer, Jessica, who we can all thank for how awesome our catalog looks.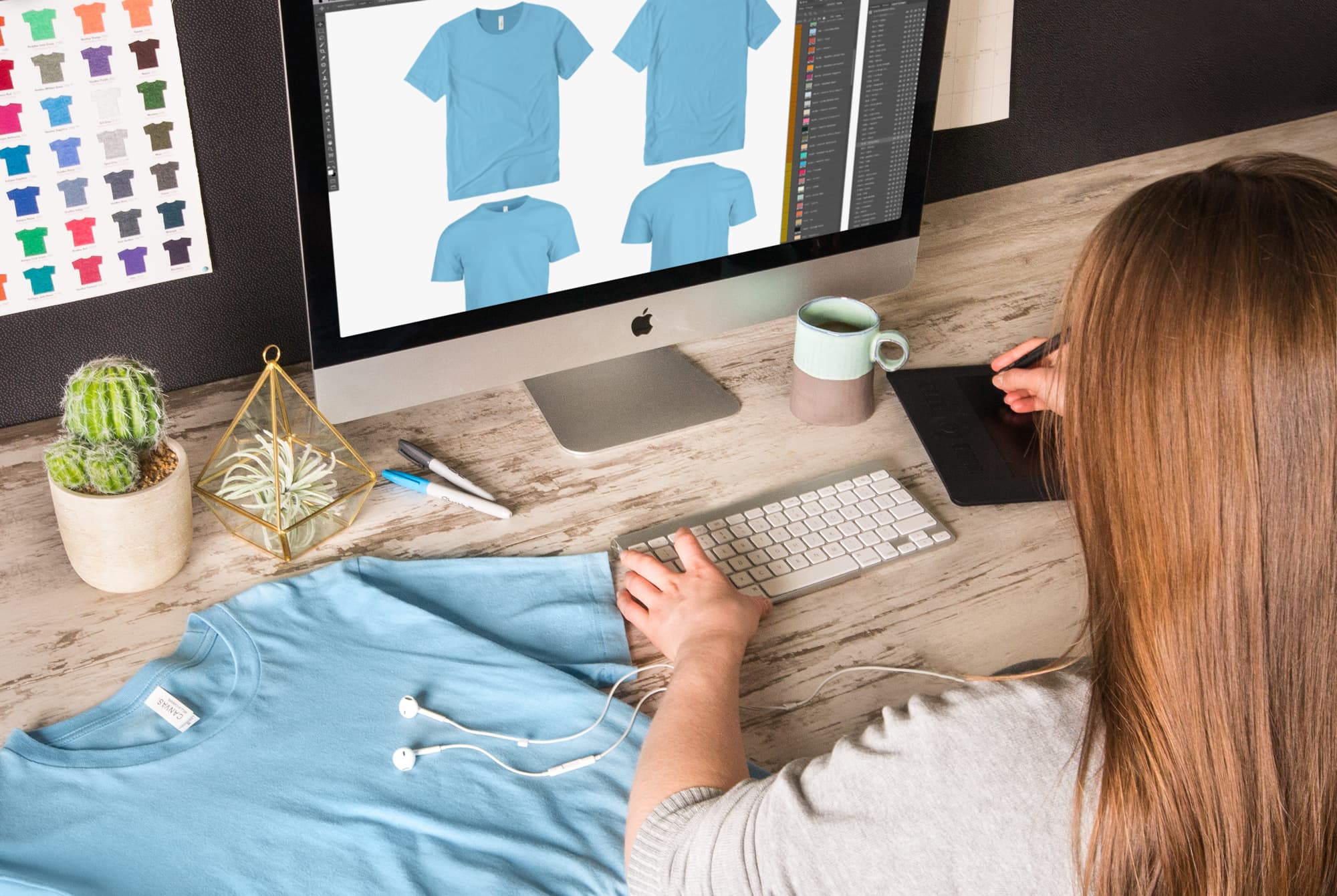 We also fully understand this is an uphill battle. The way colors are going to look on one screen can vastly differ from another — and we'll never have any control over that. But we listen intently to feedback from our customers and readily make adjustments as necessary.
We put our best foot forward in terms of accuracy and have no incentive to misrepresent or oversell any one product because, for us, our catalog is just a selection of options for users to design on. Our goal is only to match each user to the right option for them.
Products as a design canvas
The second thing is that every product image has to be made in coordination with the rest of our design-online-technologies. To deliver a seamless experience where users can create a design in real-time that's going to be accurate to their finished order, each product has to be meticulously scaled and integrated with our design tools.
We've developed technology that allows for exact, proportional designing on our site by accounting for the scale of the life-sized product. This is controlled from beginning to end so that the design you make online can be precisely reproduced in our printing facilities.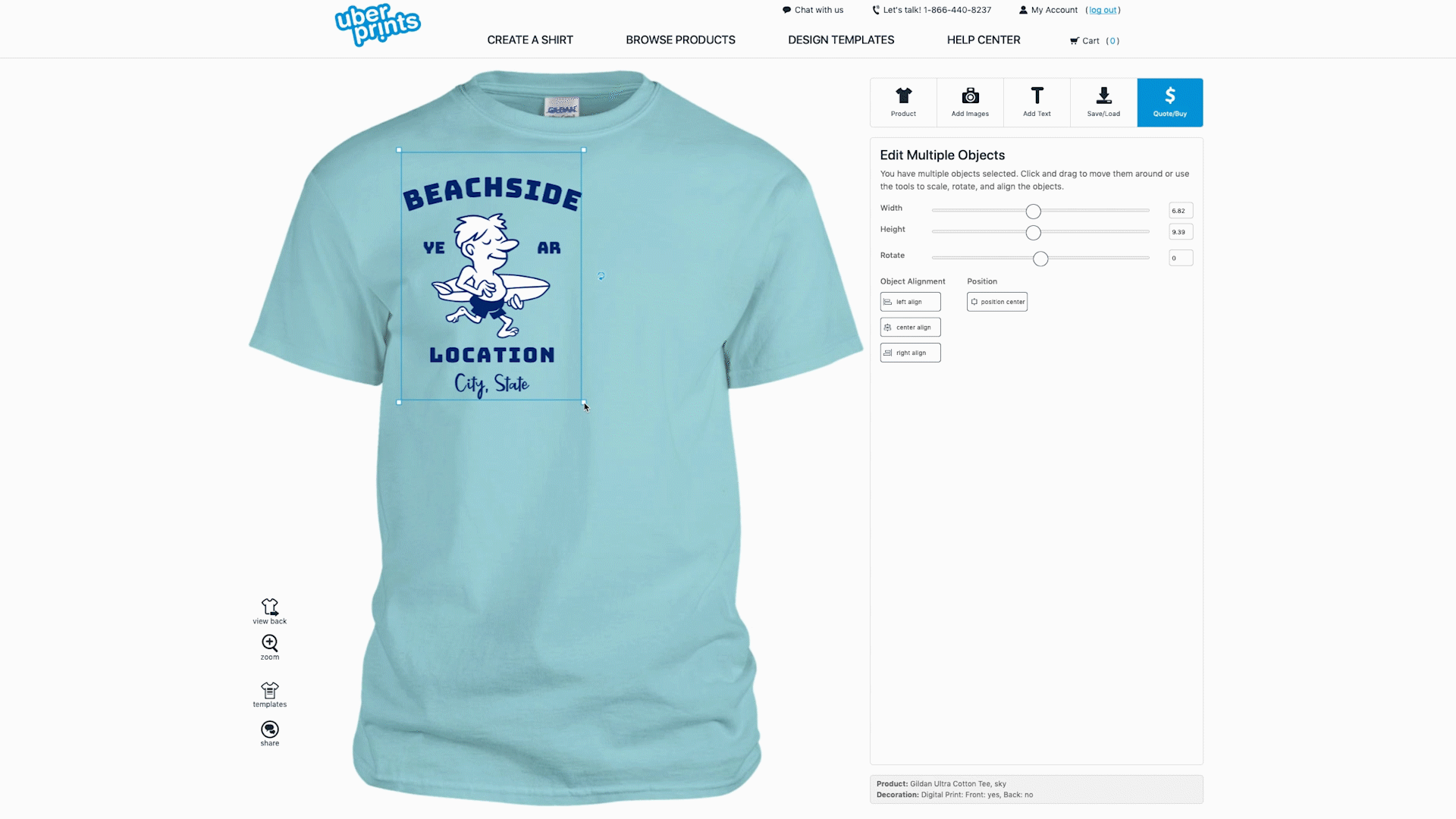 We also have to establish default printable areas for each product, taking into account the style and printing capabilities. We have to do testing to determine the print methods each product is suited for. And we consider the availability of each new product we add so that we can be consistent and deliver on the fast turnaround times we tout.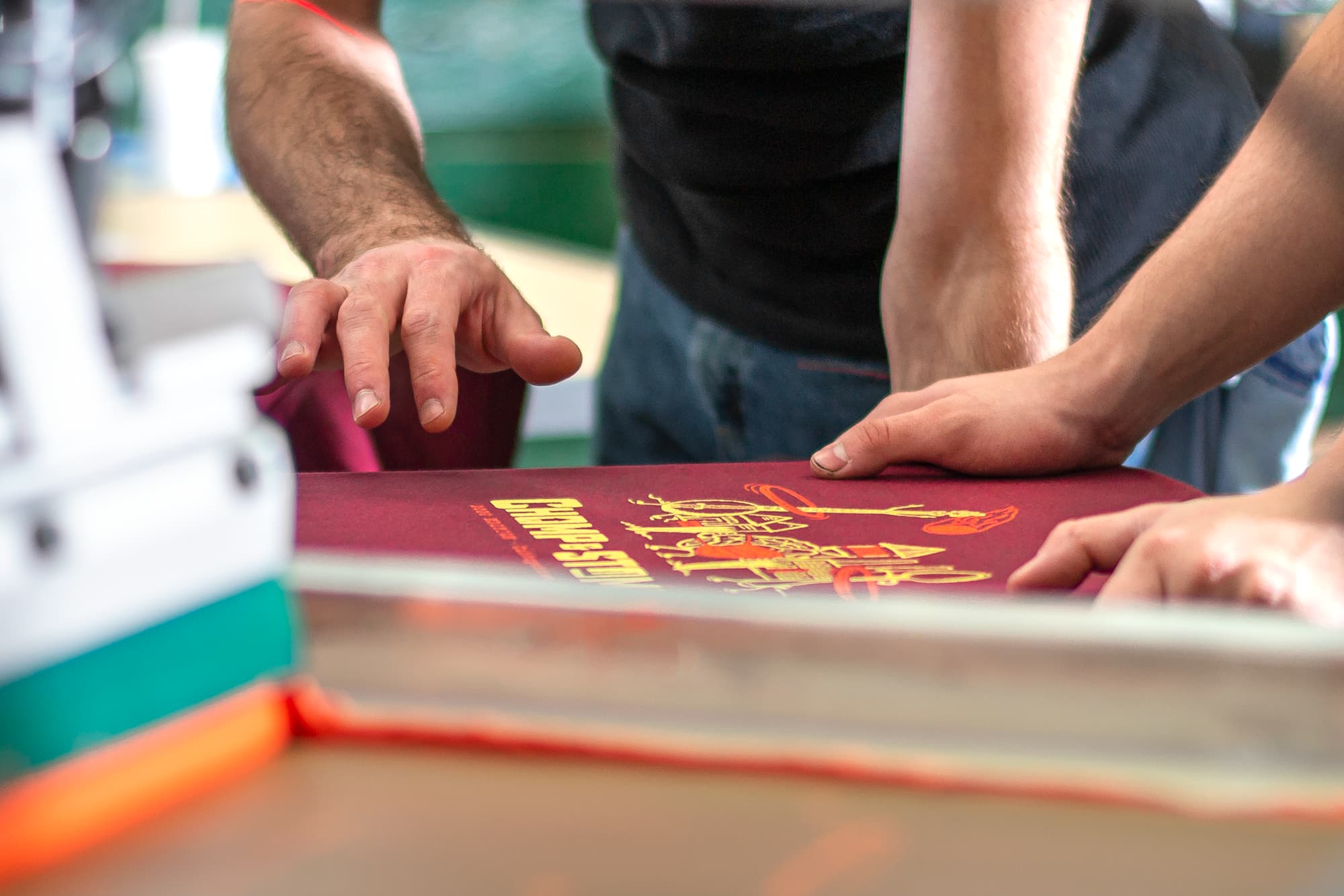 Curating our catalog of apparel options is a balancing act between offering variety without senseless redundancy. Instead of including everything under the sun, we look to offer the right assortment of styles, fabrics, colors, and price points in a way that's helpful to the layperson that's perusing our site.

Developing our online t-shirt Design Studio
The backbone of our customer experience is our online t-shirt Design Studio that allows users to instantly make their own designs using our tools and their own uploaded images. This web app fully integrates with the rest of our internal order management systems and there's a direct pipeline from the designs made online to the print files we use in our production facilities.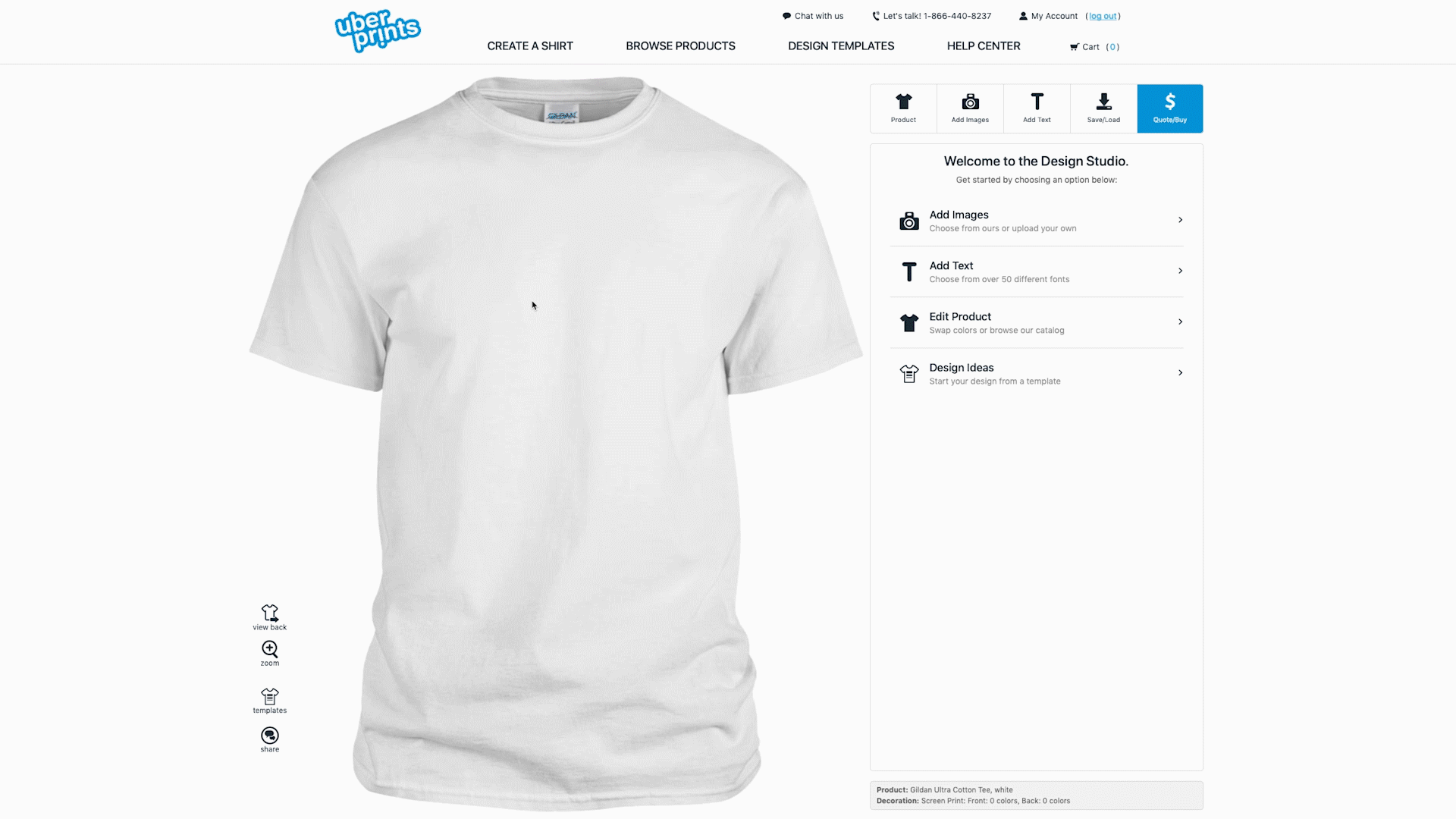 All these tools we've custom-built in-house and they play a huge role in delivering consistency and efficiency. There are customers that have literally called us because they were sure that their "order shipped" notification was a mistake because they received it so quickly. That's the kind of fast we're aiming for.
But of course, to really deliver that design-online experience, a lot of components have to come together to give it enough flexibility for users to easily make what they want.
Customizable clip art and fonts
A lot of people have clip art — but only we have a catalog of customizable clip art comprised of tens of thousands of pieces that you can seamlessly design with right in your browser.
Every multi-colored clip art piece lets you change each color individually, resize and rotate, with absolutely zero latency. This is a massive feat that often goes underappreciated but it's definitely one of the reasons we feel we're the best t-shirt design website.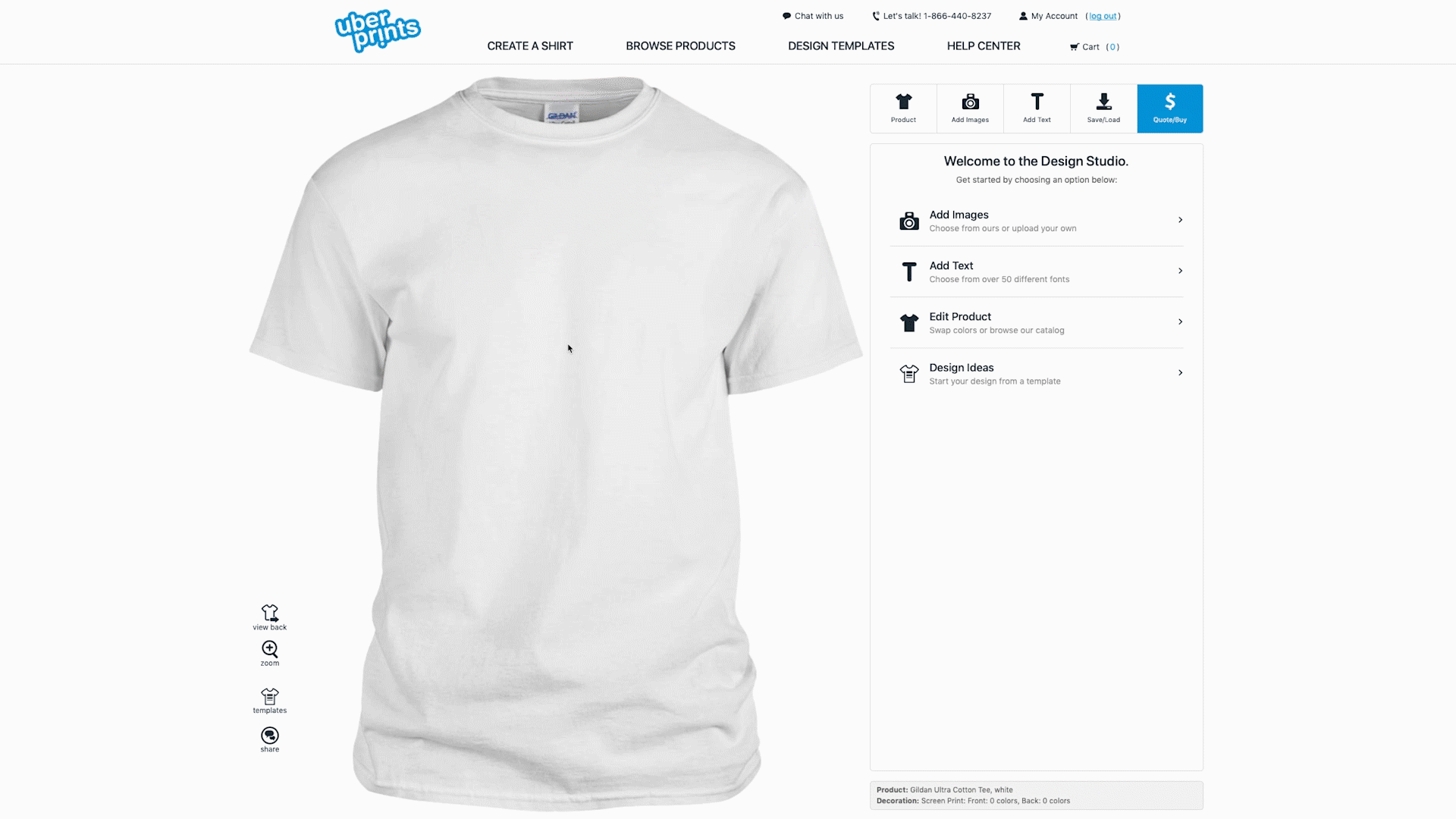 And the same is true for adding your own text: tons of quality fonts, customizable drop shadows and strokes, adjustable spacing, stretch, arc, and more.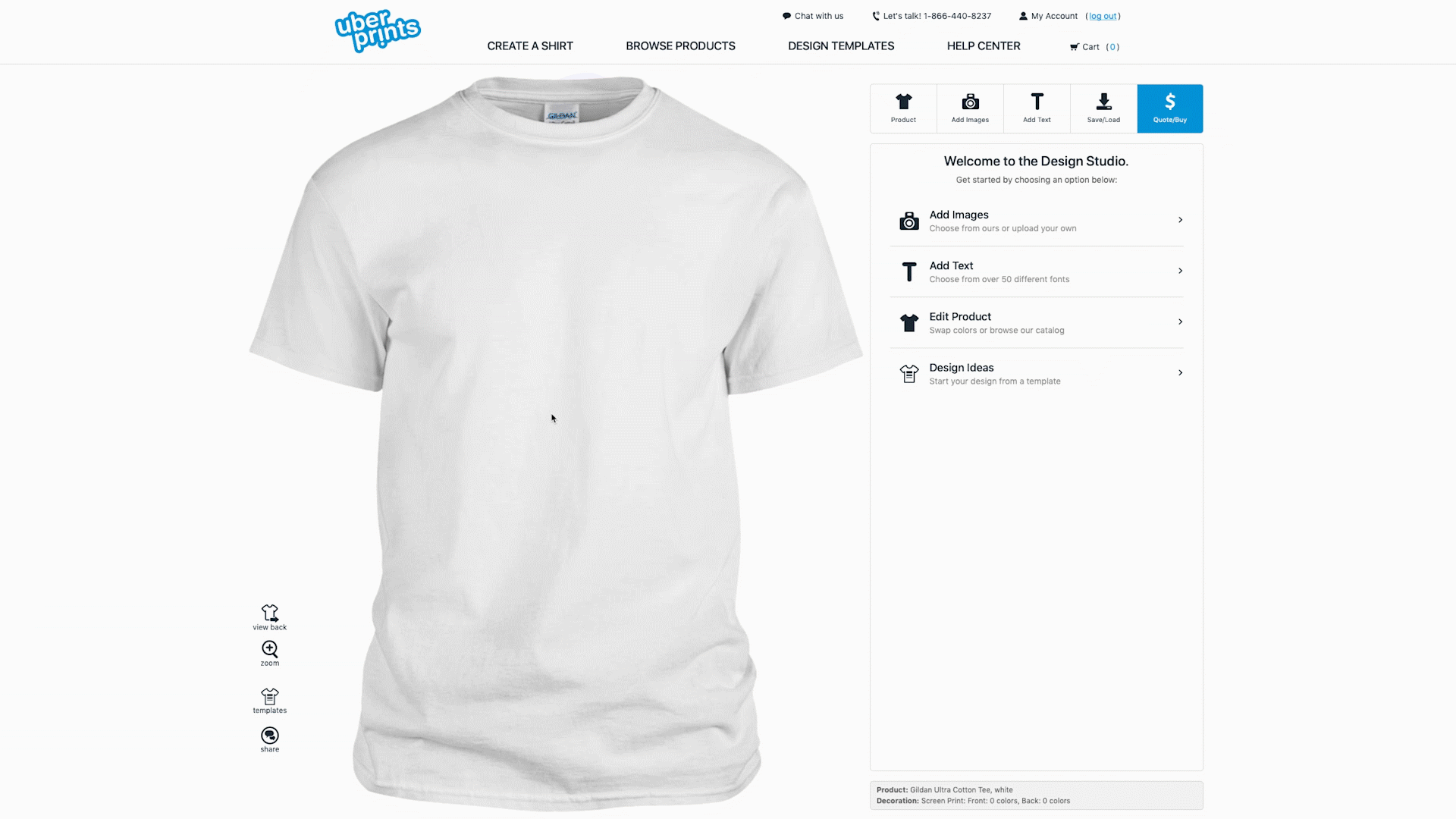 In part, this was made possible by the in-house designers that are responsible for the majority of the clip art in our catalog. But more significantly, by the proprietary technologies that our Design Studio runs on that make this kind of seamless manipulation possible.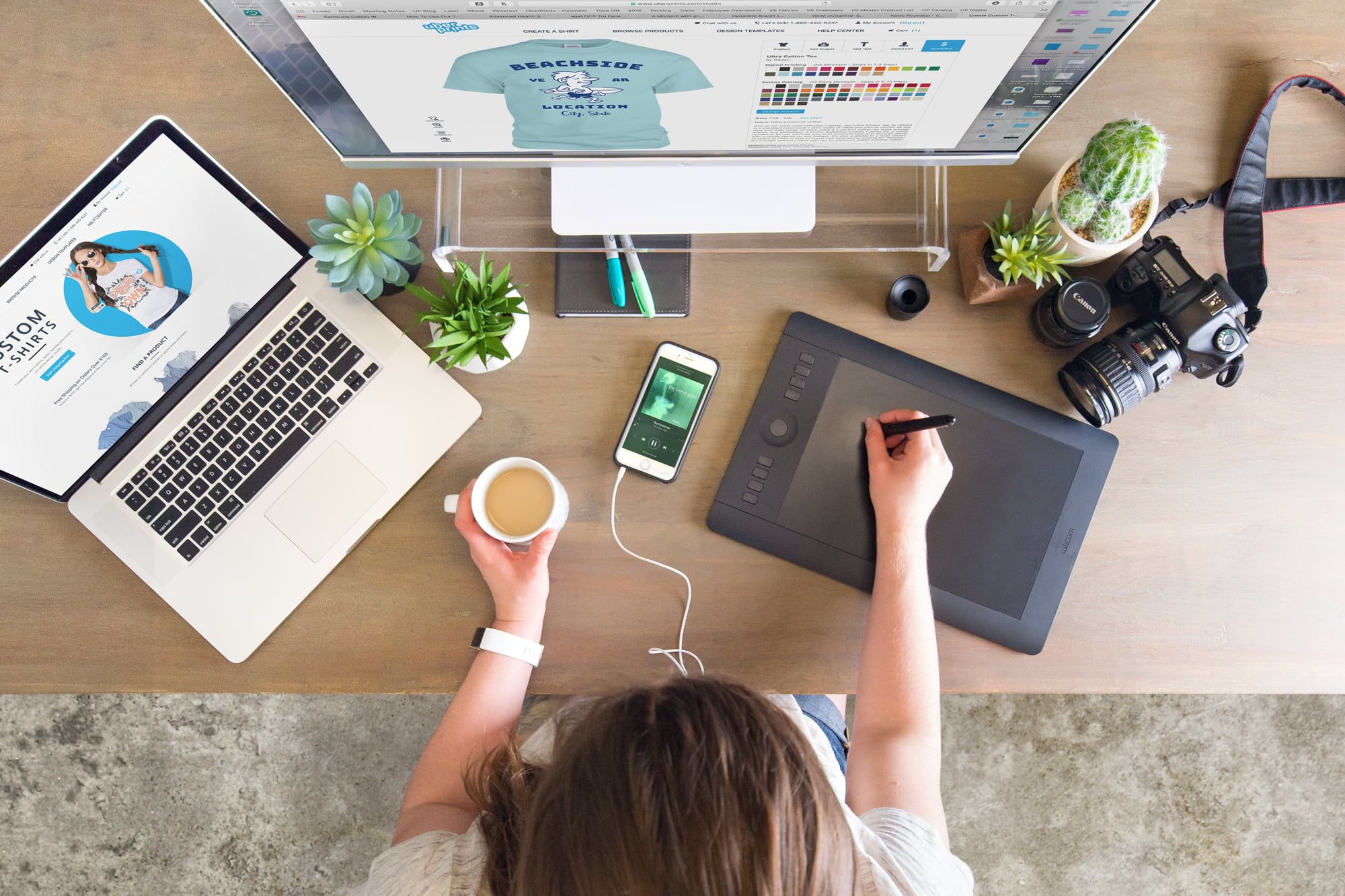 We've invested heavily in this because we feel it's vitally important for allowing anyone to design a shirt online that looks like it was bought off a rack. Making customization frictionless and simple is key for those that aren't as design-savvy and our growing customer base that's designing on mobile devices.
Ink colors and display colors
If you play around a bit in the Design Studio, you'll find our palette of colors you can use to customize each design element (currently 59 different colors). On its face, maybe this just looks like a random selection of color options — after all, why not just give people an RGB color picker for complete flexibility?
While this can seem like a good idea, it becomes problematic when you consider the implications on printing and even the user experience.
The color you see on your computer screen needs to be consistent with both the digitally printed result, which is printed with CMYK, and the screen printed result, which is printed with spot colors. By defining specific values, we can control this as closely as possible and meet the expectations users have from seeing their designs online.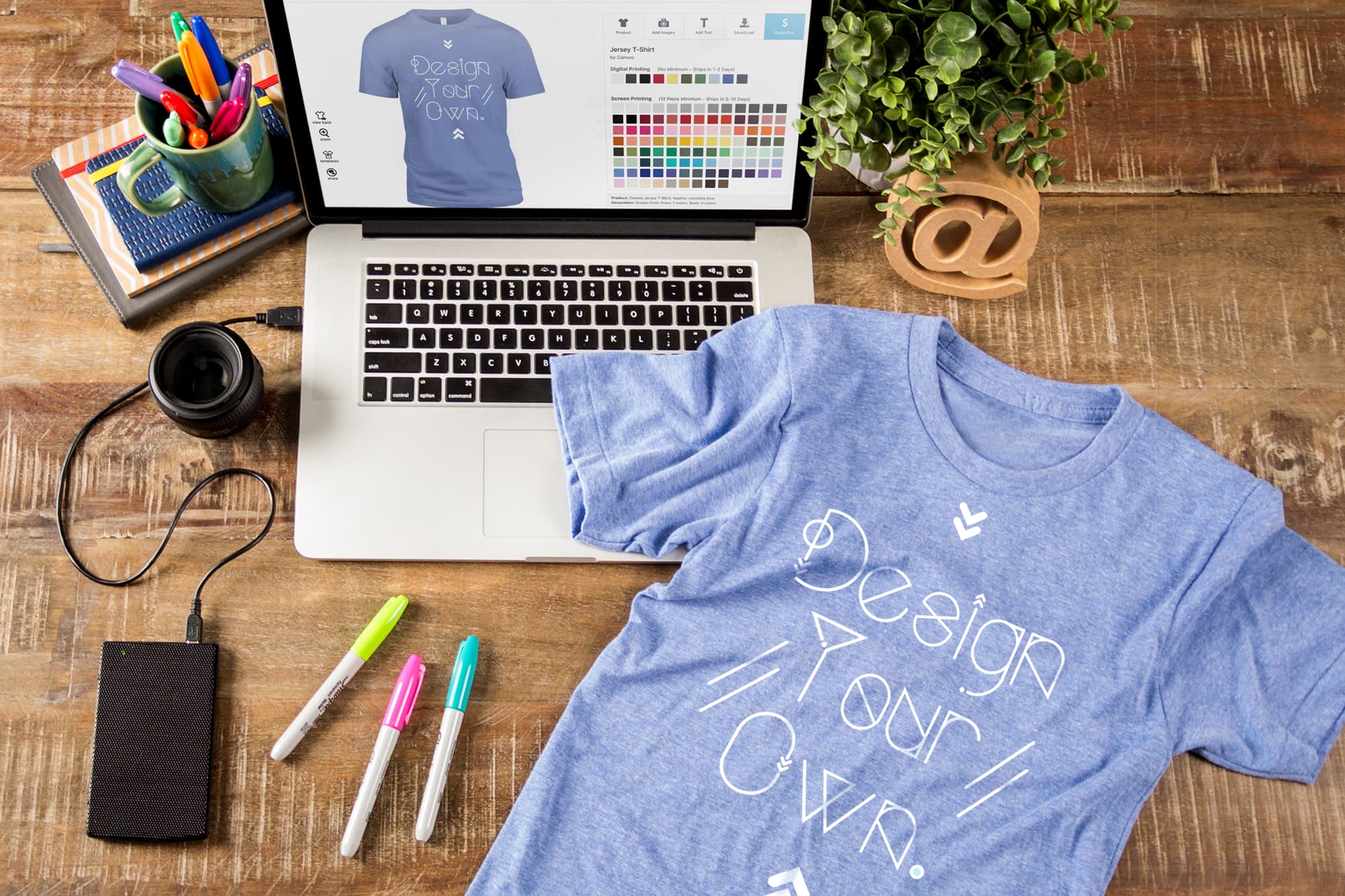 This, of course, has its inherent challenges because the color of a physical print is never going to have the look of a backlit computer screen, not to mention the variation from screen to screen. But this is another area where we listen to feedback from customers and we've definitely become more accurate with experience and improved printing technology.
In terms of user experience, you have to remember that the number of colors used in a design might impact cost and other factors. By defining a color palette, we make it easier to keep track of the colors you've used and to create harmonious color schemes that make for better, more professional t-shirt designs.
Print methods and choices
As alluded to above, we offer both screen printing and direct-to-garment printing, what we call digital printing. These are two vastly different processes and it can be difficult to fully encapsulate the important distinctions in a blurb online. But we've always felt that providing both was necessary to serve our entire audience and offer the best value. Additionally, we even give users the ability to freely choose between the two printing methods with only a couple of restrictions and some guidance from our customer service team when needed.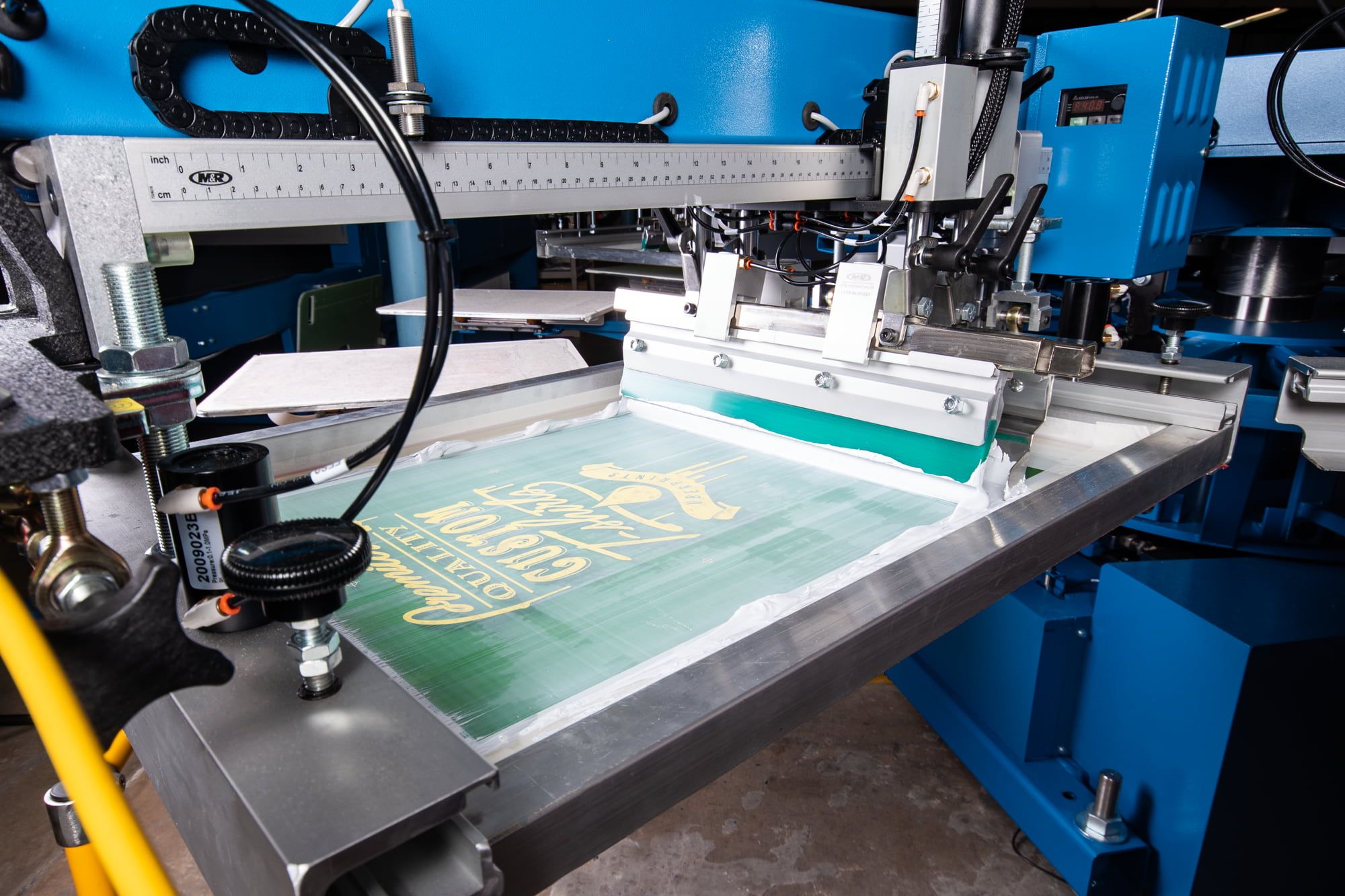 Offering both of these choices, especially through a self-serve online platform, requires that we organize our apparel catalog distinguishing between products suited for both print methods and those suited only for screen printing and that we develop parallel pricing models that are clearly communicated from beginning to end.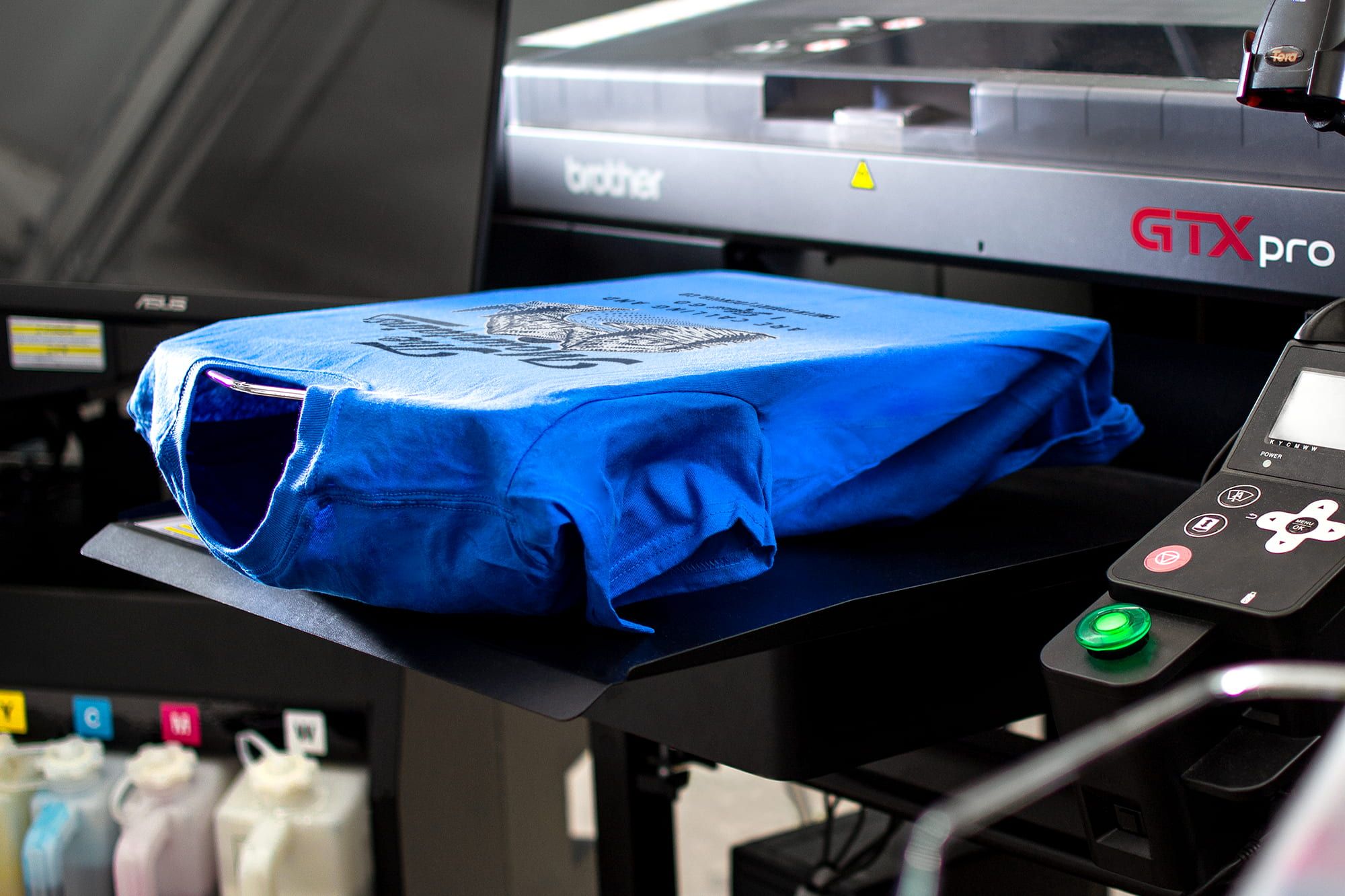 Simplifying all the complications involved in t-shirt printing — and trust me, there's a lot — is precisely what the UberPrints platform was built to do and what we're continually working to improve on.
A taste of what's to come
There are many more things we could talk about that are necessary to facilitate this kind of online t-shirt designing and ordering — that is of course our entire business. But I wanted to focus on some of the things that set us apart and illuminate a few behind-the-scenes details that make the whole machine work.
The advent of reliable direct-to-garment technology and more advanced online tools like ours have been a complete game-changer in the t-shirt industry. Being that this is all new and evolving territory, we've learned a ton over the years about what our fans are looking for and the kinds of online experiences that serve them best.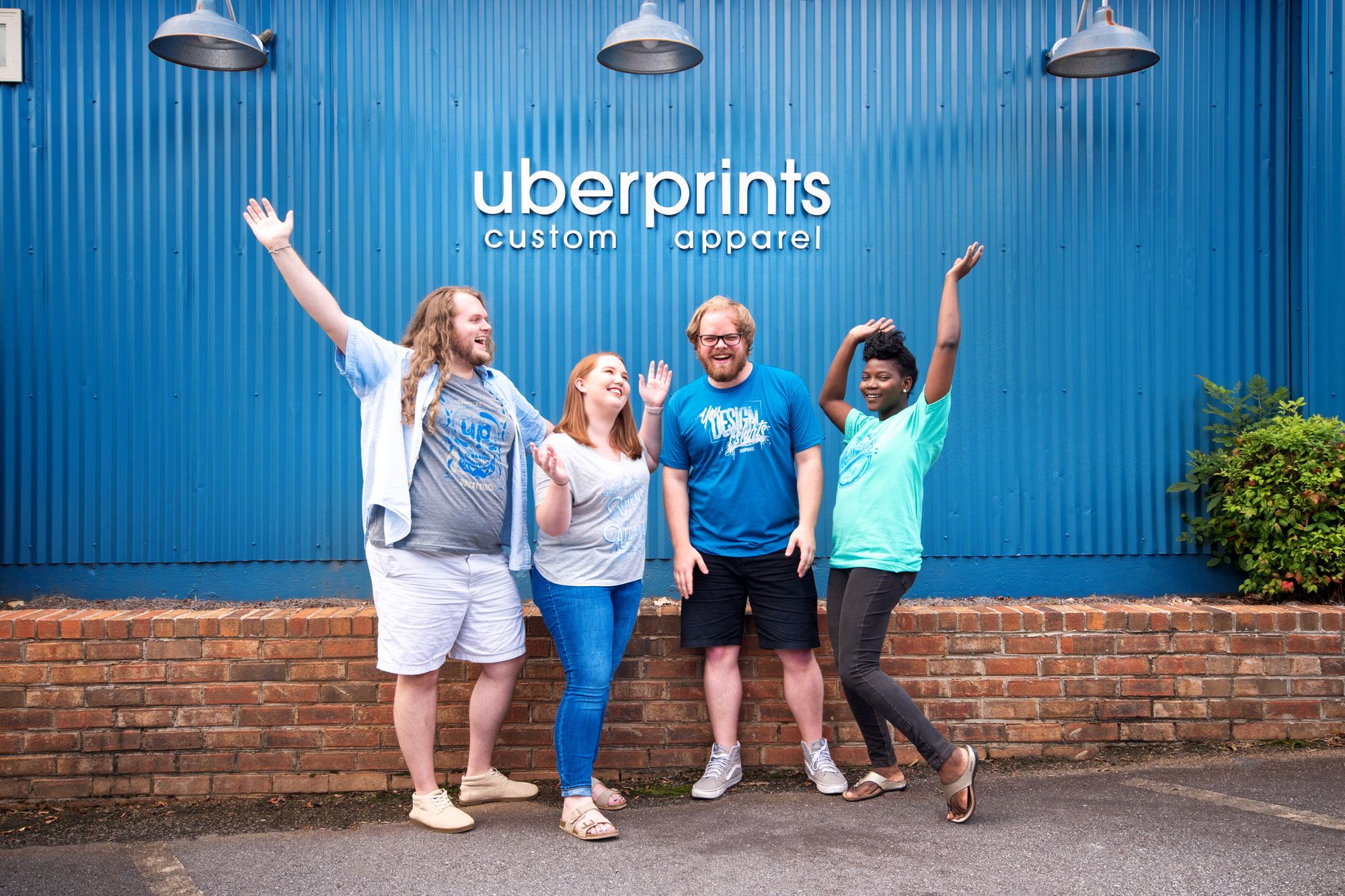 We're looking to spur evolution in how people interact with online t-shirt design tools and our eyes are set on new, innovative ideas to make that happen.