When you're considering all the apparel options in our catalog, you might be unsure as to what's really all that different about one versus another, especially because there can be significant price differences.
However, there are good reasons why premium t-shirts and apparel can be worth the extra cash and we're going to walk you through what they are so that you can decide which option is right for you.
1. Premium and super soft fabrics
The first feature that makes premium apparel options different is their materials. For example, they'll often be made of higher quality cotton called combed and ring-spun cotton. It's been made through a more refined manufacturing process that makes it softer and smoother. And not only does that make the t-shirt itself feel better, but the design that's printed on it does too.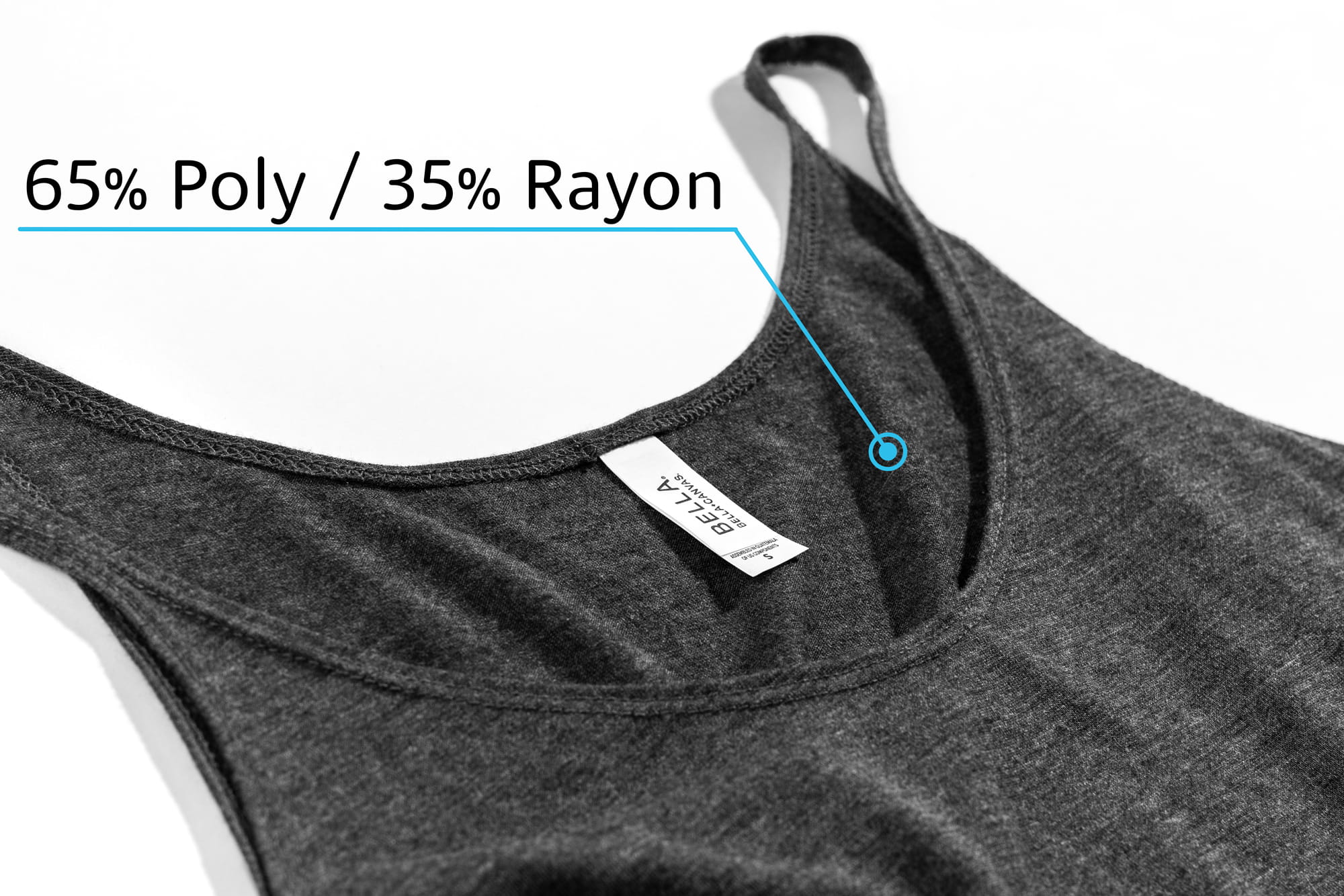 Premium fabrics will also often include other materials like polyester and rayon that are meant to make fabrics feel and drape better. A great example of this would be this Triblend Crew by Next Level that's super soft and smooth and has a really nice drape when you wear it.
2. Fit and construction
The second feature of premium apparel products: fit and construction. Higher quality products will often be made of more fabric pieces to improve the way that it naturally fits on your body or for stylistic reasons.
One example that illustrates this is t-shirts made with a side-seam construction. Instead of using the cheaper tubular design, premium t-shirts are constructed with seams on either side of the torso that join unique front and back panels that are shaped to give the shirt a more tailored fit.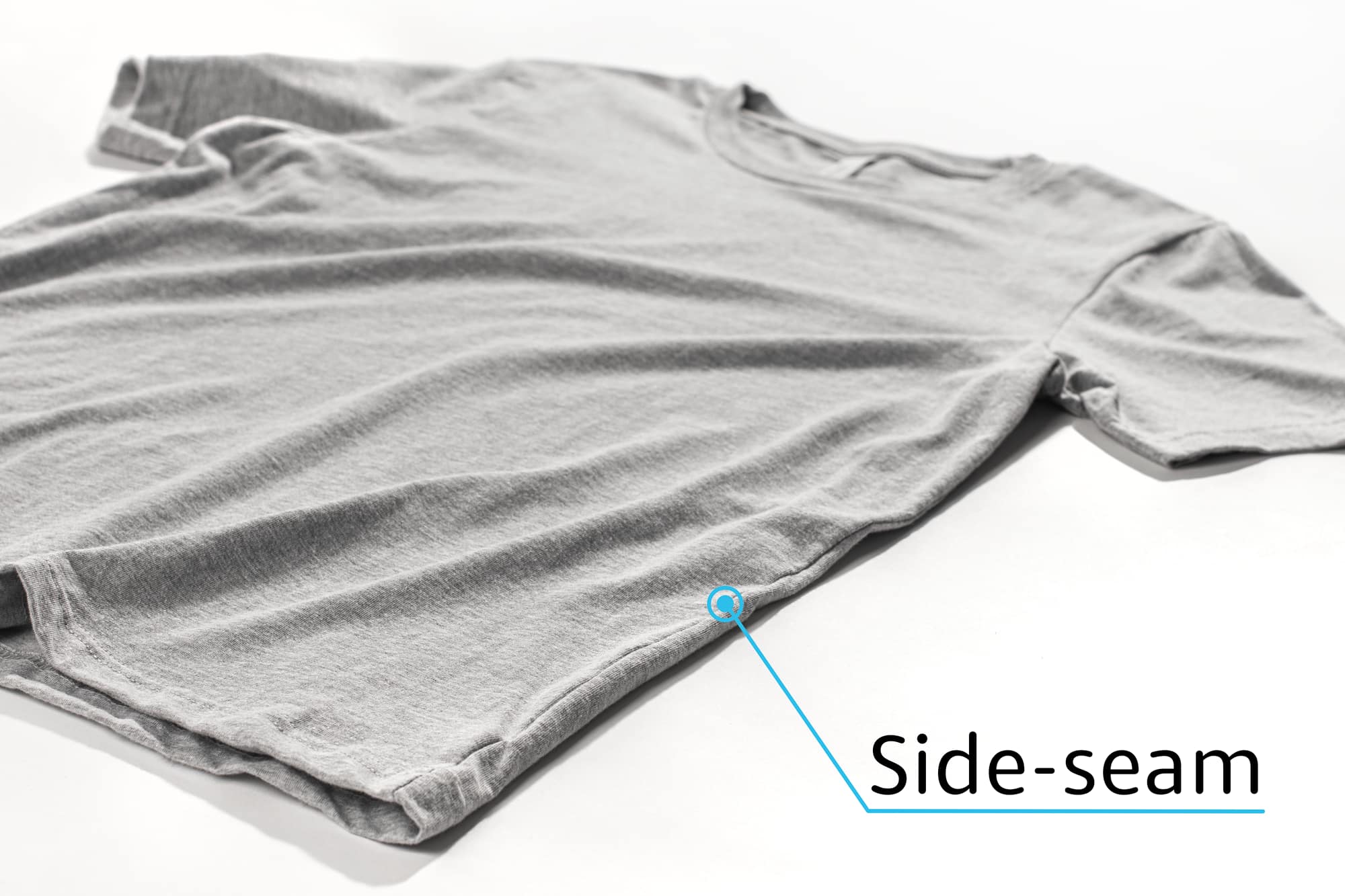 You can see it in this Jersey T-Shirt by Bella Canvas that uses these side-seams and has more fitted sleeves and shoulders. In general, you can expect a more modern fit from higher quality apparel options.
3. Specialty processes
The last feature is any specialty process that's used to make that apparel unique. That could be something like the sueding process used to make this Sueded T-Shirt by Bella Canvas. The material is literally brushed to give it a plush, slightly velvety feel that's really satisfying.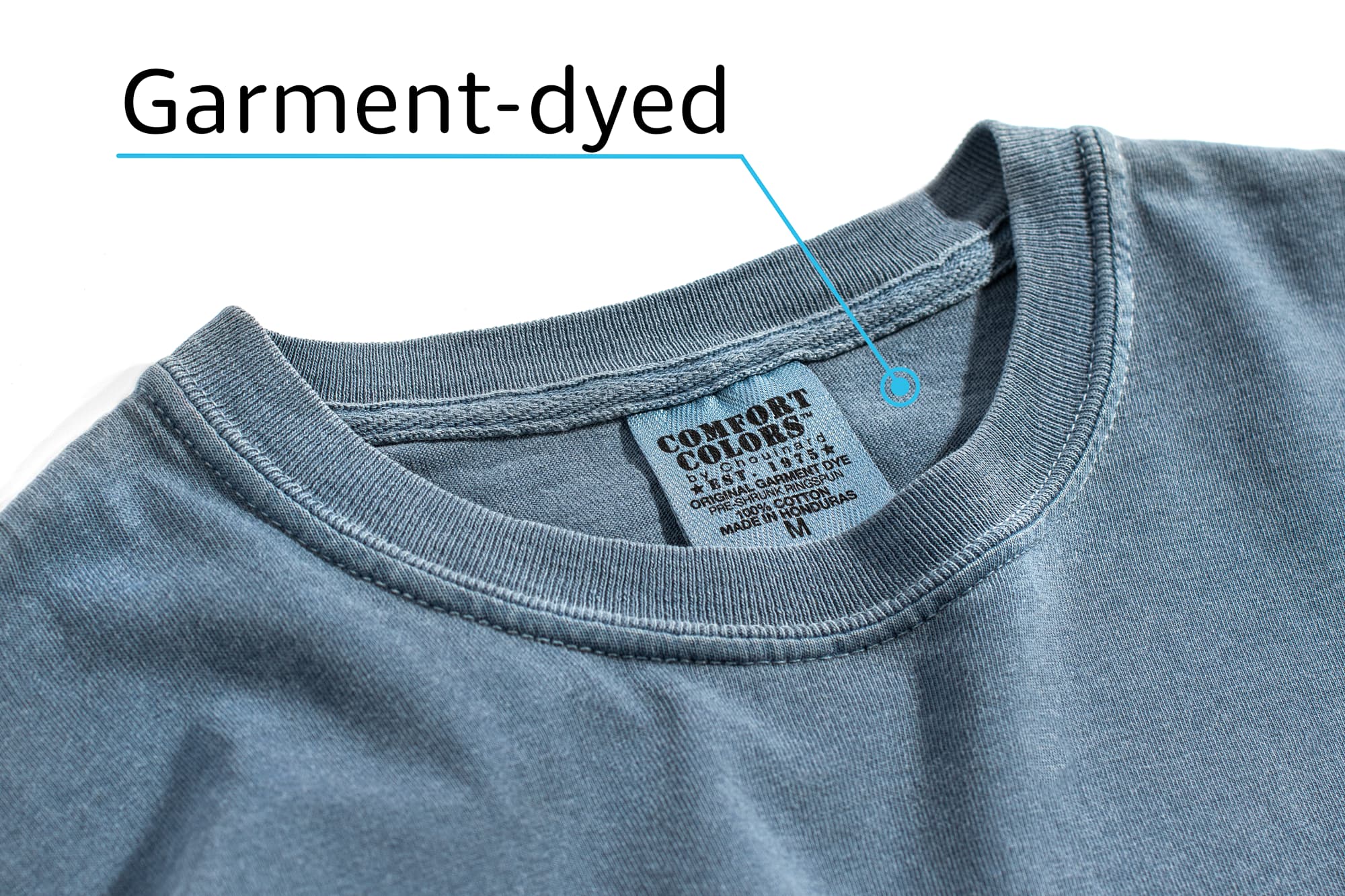 Or another example could be something like the garment-dyed and soft-wash process used for this Pigment Dyed Tee from Comfort Colors. It's this process that gives them their unique pastel colors and soft, worn-in feel.
Level up your custom t-shirts
Aside from these common features, you'll also find a lot of more unique styles and cuts. Manufacturers make these premium options with more advanced patterns, refined and blended materials, and unique specialty processes that justify their price point.
Sometimes it's worth it when you need to make something that people will actually want to wear. Businesses and such that are invested in sending the right message with their branded apparel should consider how using softer, premium t-shirts can help them do that.