It's now mid-October and those Halloween Party Invites are all of a sudden starting to creep closer. We know there are the try hards out there, the people that start planning their Halloween costumes in January, we appreciate the hustle. More than likely the friend throwing this gathering is among these detail-oriented costume lovers. You are not that person. You are trying to find something at the last minute so you don't get turned away at the door. Game plan. Halloween Costume T-Shirt. Yea, get it in 7 days, be comfortable, and use it again next year!
Our top picks for the T-Shirt Halloween costumes are:
For the ladies: Basic Witch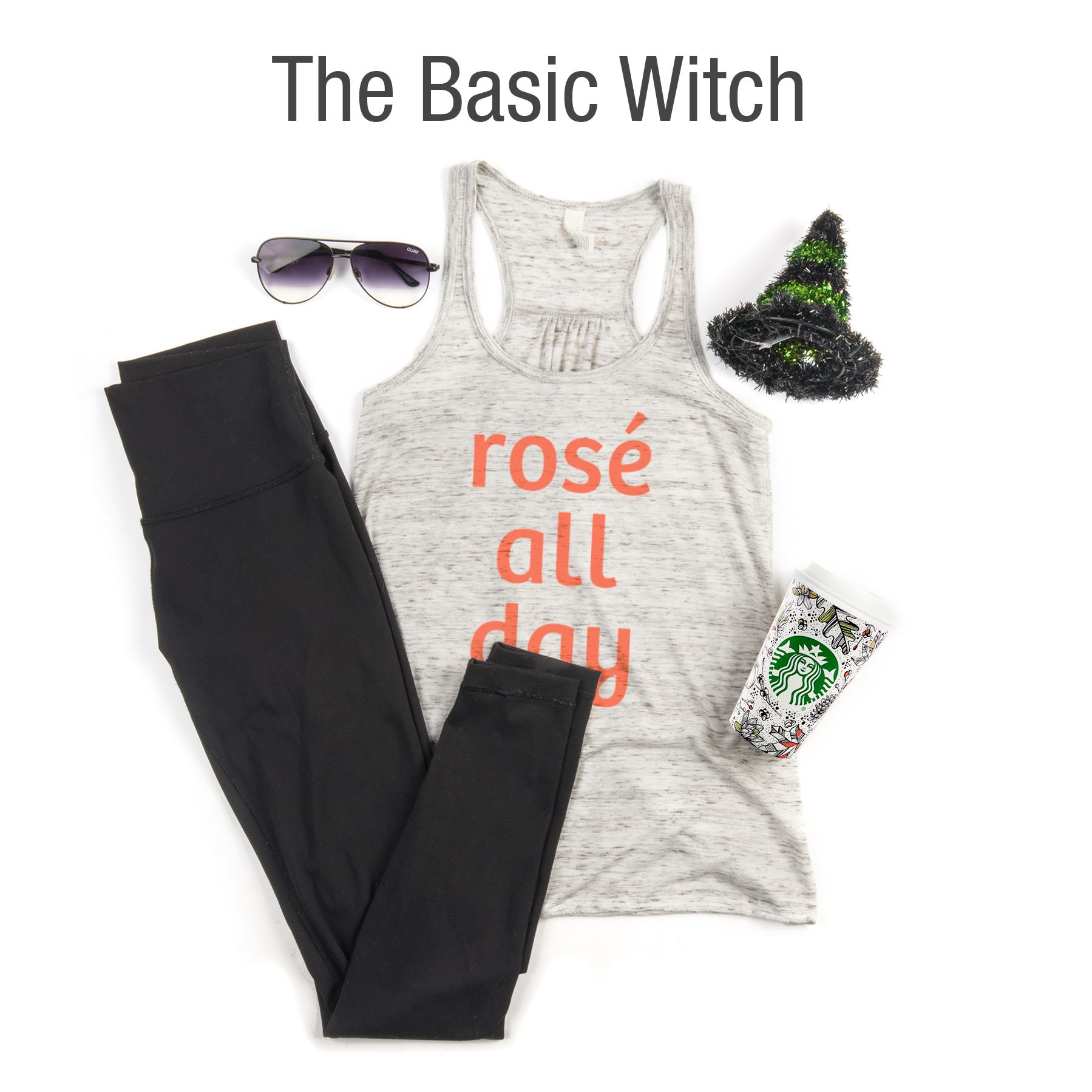 The perfect costume for all of you PSL lovers out there! Our Rose all Day tank is perfectly paired with a pair of Lululemon pants. Top your costume off with a witch hat, a Starbucks cup & Quay sunglasses and you are about as basic as it gets! PS- Could your costume get any comfier?
For the babies: Mini M&M's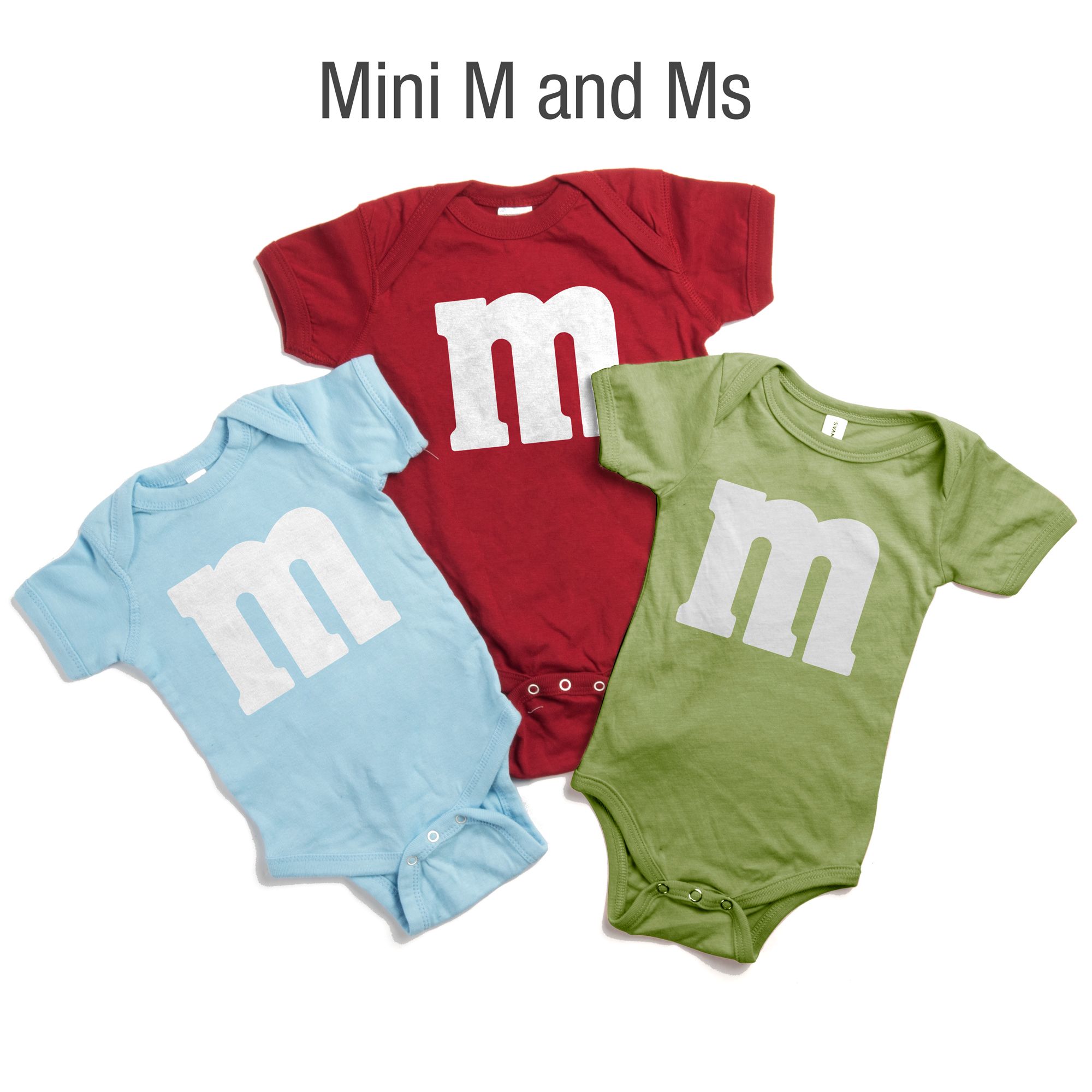 Who doesn't like M&M's!? Our M&M onesie is an easy choice for a flying solo babe, twins, triplets or just a group of baby pals! We have a ton of different color onesie options that you could cover the whole M&M color spectrum if you wanted to. That's some serious #squadgoals right there!
The fail safe: Skeleton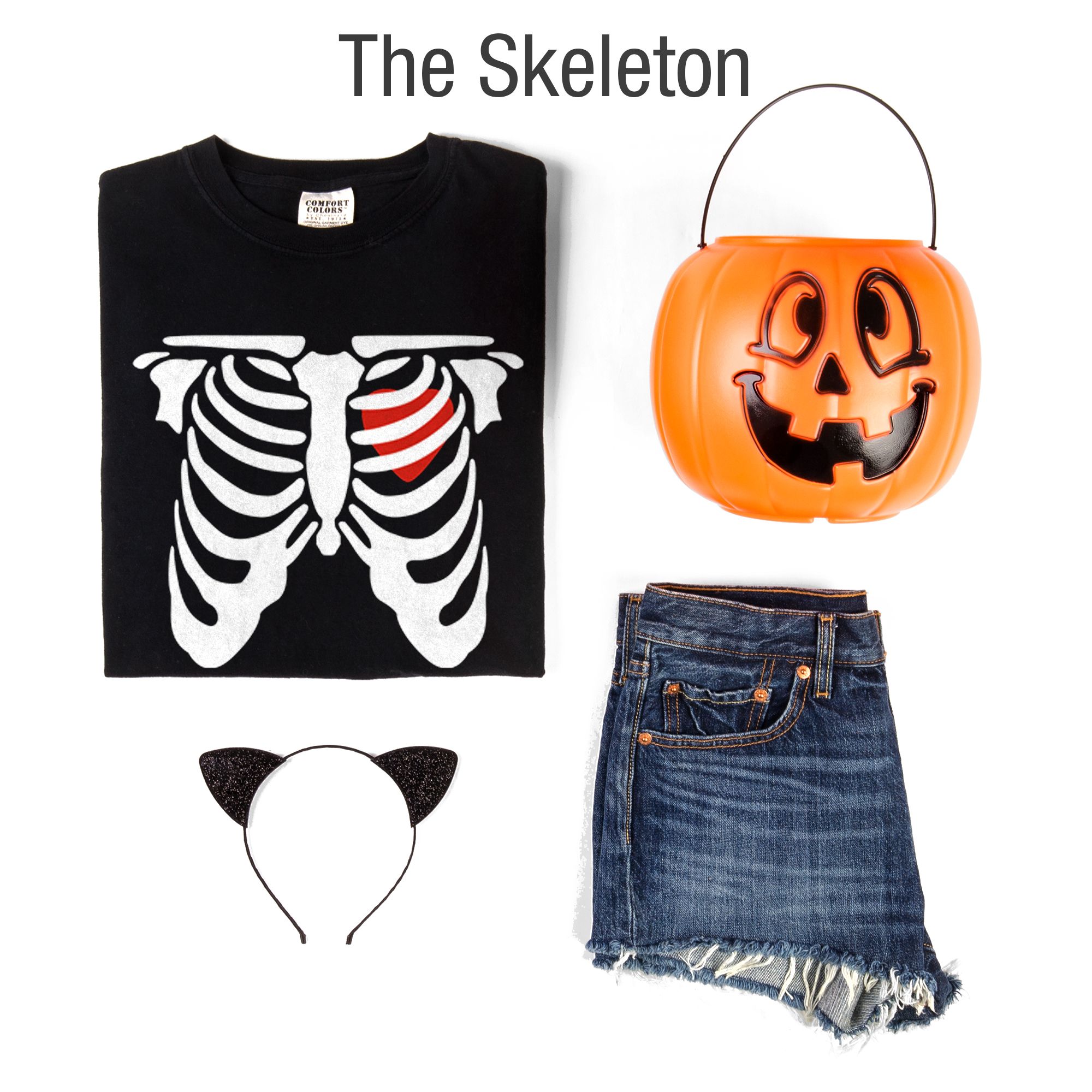 A skeleton is one of the most basic and common Halloween costumes out there, but hey it's a classic and lucky for you we have a template already made up for this one. Just pick your product type and hit order. We recommend wearing black pants and if you feel like trying any harder throw some dark makeup on.
For the lazy Halloweeners: The Costume Tee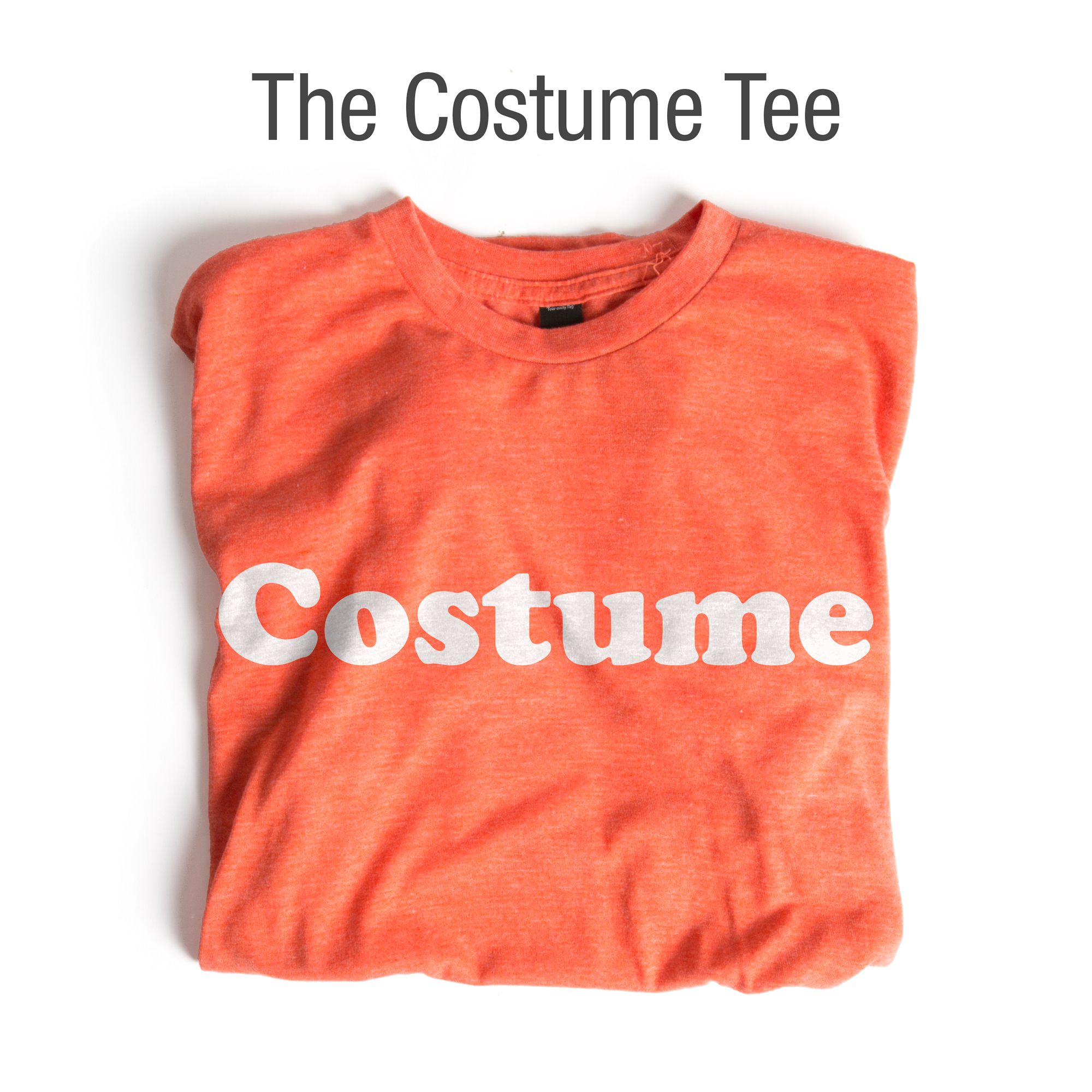 What you see is what you get with our "Costume" tee.  The rules just said you had to wear a costume so you did. No one can argue that, are we right? Plus it's a easy conversation starter. Start with our design template and choose from a ton of shirt options!
For the sports fanatic: Old School Basketball Player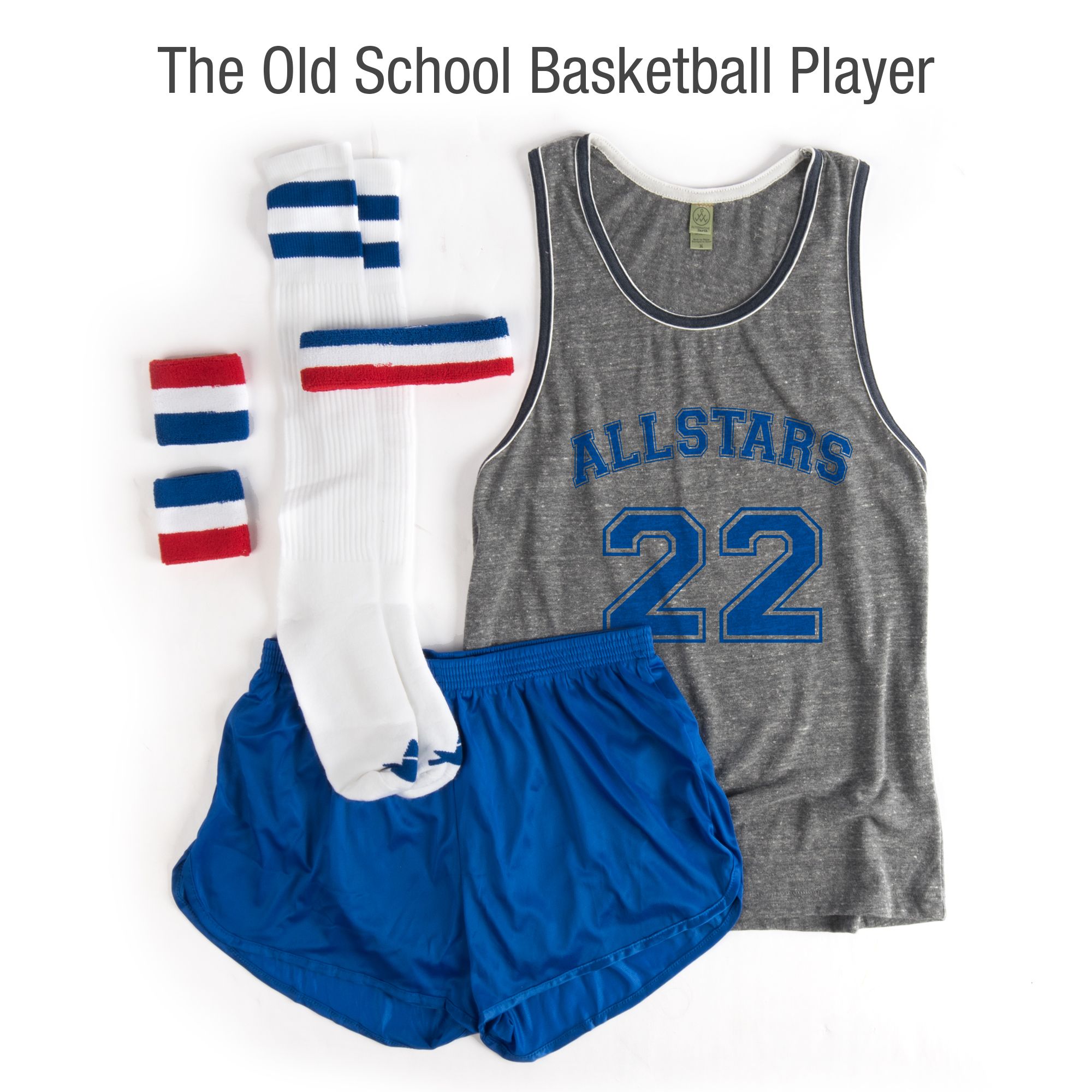 This costume will have you shooting 3 pointers in no time.  Beer pong counts right? All you need is a curly haired wig, short shorts, socks, sweat bands, and our Alternative Apparel Eco Ringer Tank. It's game time!
For the comic enthusiast: Harley Quinn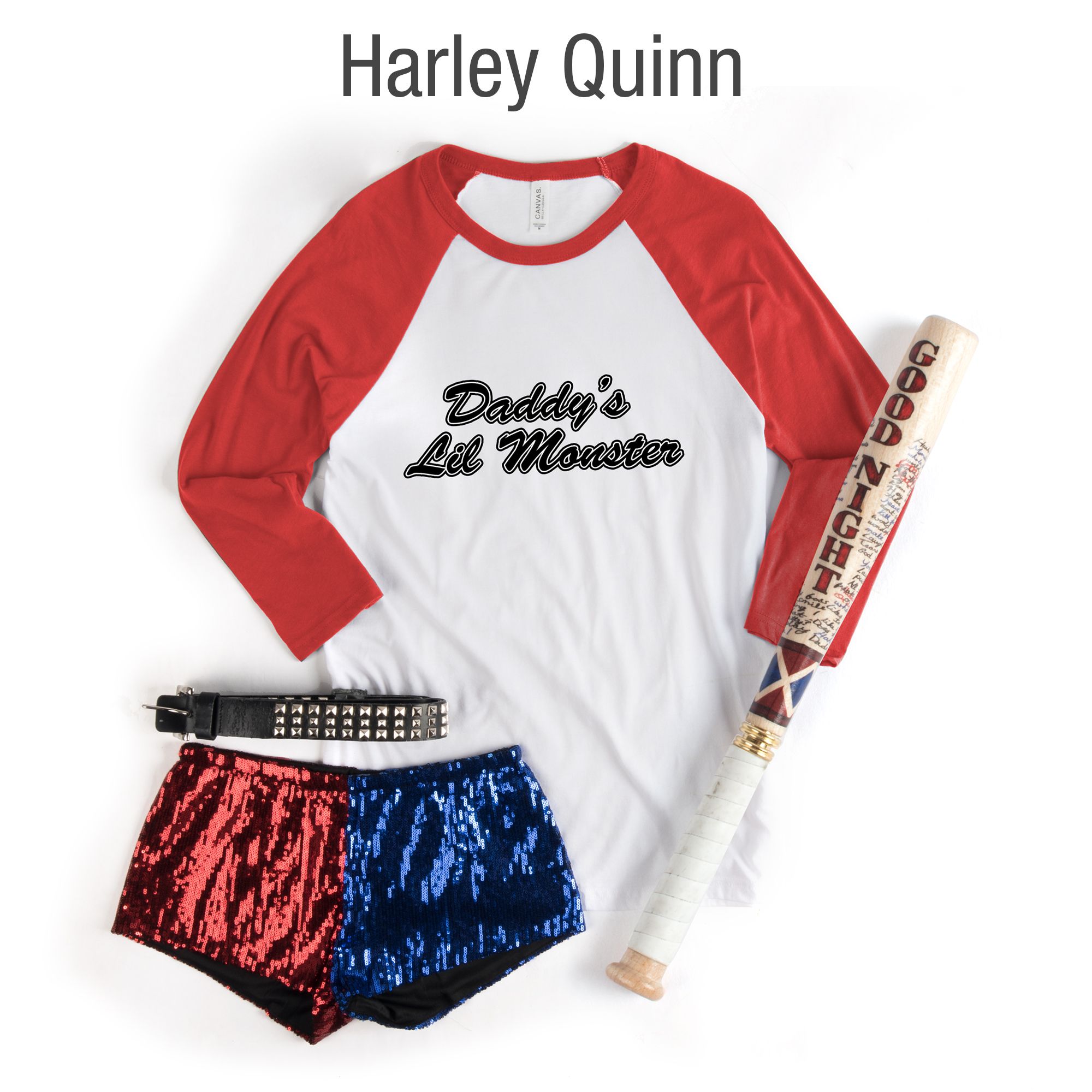 The ever so popular Harley Quinn costume is a fun one! But you don't have to go over the top to recreate her look. We paired our three-quarter Raglan Tee with the notorious red and blue sequin shorts, (which can easily be ordered of Amazon) a studded belt, and bat.
The majority of these options are already available in our design templates making things even easier. Had over to the design studio and order soon. Happy Halloween!