The 4th of July barbecue is the quintessential summer time get together. And anyone willing to put in the work of planning a good one deserves a year's bragging rights, no doubt. If you're the kind of person who takes pride in wowing friends and family, not only do we have the perfect checklist to make sure all your bases are covered, but we'll show you how to take your party persona to the next level with custom 4th of July t-shirts.
No one pulls off a world class barbecue alone. Helpful or not, everyone there has a position to play, even if that means that Uncle Dave assumes his natural role as obnoxious and not-so-funny comedian. To help you smooth over any social awkwardness, we say capitalize on the cliché by making your own custom t-shirts that embody your 4th of July spirit. We'll sprinkle in some design ideas and tips while we walk through the rest of the supplies you'll need to make this year a hit.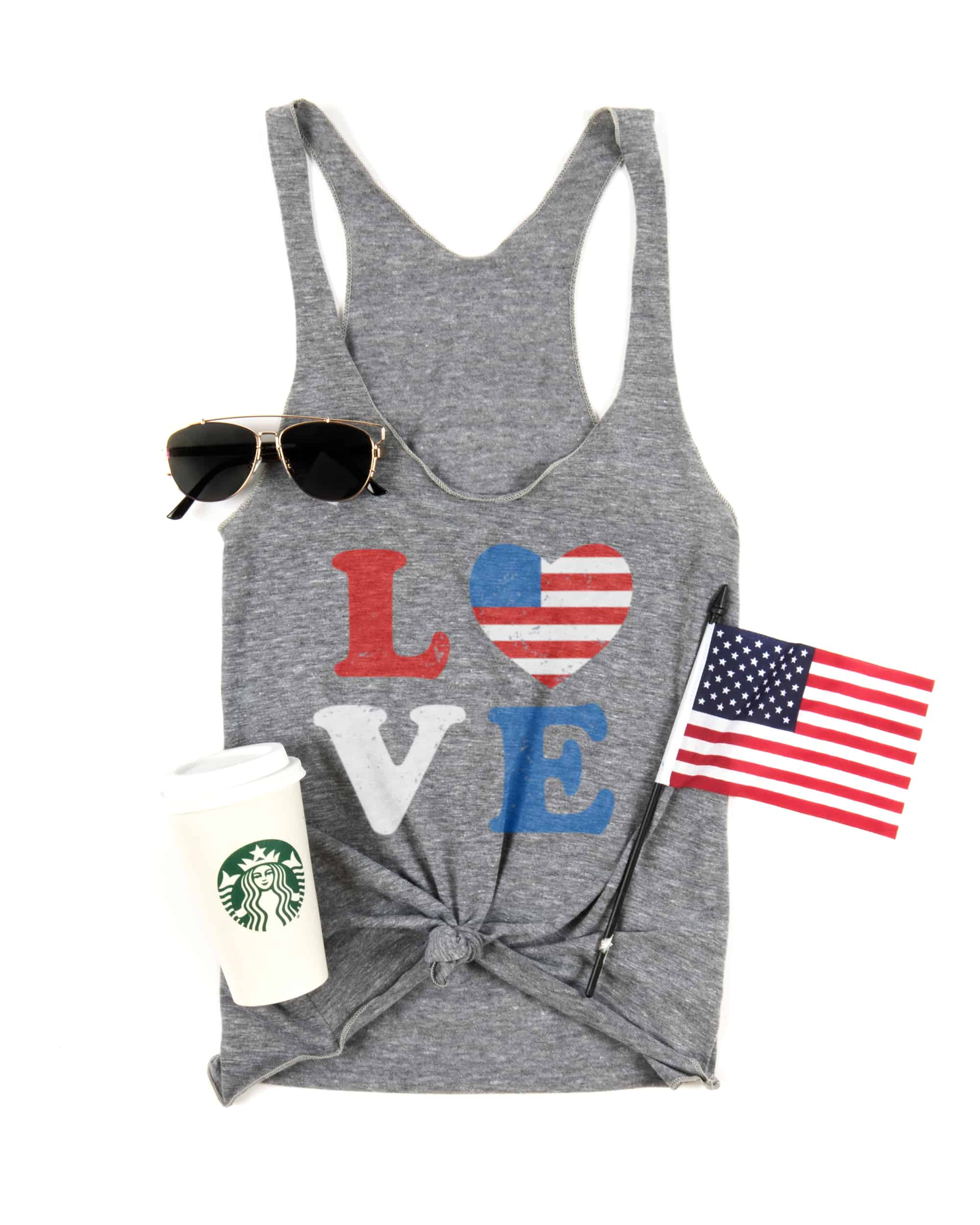 Your barbecue checklist
Here's a quick rundown of everything you'll want to think about:
Appetizers – No one likes to be asked over and over "is it ready yet?". Keep everyone's stomachs satisfied with easy finger foods while your grill master is at work.
Main course – Gather your ingredients and be ready to fire up the grill. Check out some great recipes ahead of time so you have a playbook to follow.
Charcoal or propane – A grill is no good without anything to heat it. And you might want to check that old bag of charcoal in the garage to make sure you won't get stuck with half-cooked burgers when you run out.
Drinks – If you're hosting, make drinks your price of admission. It's the easiest way to contribute and guests should come to expect it at this point.
Ice – With all the food and drinks, you're fridge is going to be slam-packed. Avoid the last minute run to gas station and plan to pick up ice for your cooler ahead of time.
Backyard tableware – Plates, napkins, forks, spoons, knives, cups, etc.
Tables and chairs – Everyone needs a place to sit, even if it's just the top of a cooler.
Music playlist – There's tons of great playlists out there made just for this occasion. Pick your favorite streaming service and keep this part simple.
Ways to cool off – Water guns, sprinklers, your garden hose. Whatever you can come up with to fend off the heat.
Yard games – Small talk will only get you so far. Games will keep the energy up and help break the ice when the inevitable friend-of-a-friend somehow gets invited.
Sunscreen – Let's try our best to not have to learn this lesson the hard way.
Insect repellent – A must-have to fight off the summer mosquitoes.
Fireworks (optional) – Keep it safe and don't give your neighbors another reason to call the cops.
The grill master
Taking charge of the main event is a big responsibility at a cookout. You'll get all the glory when everything's cooked to perfection and all the blame when you're eating burnt steaks.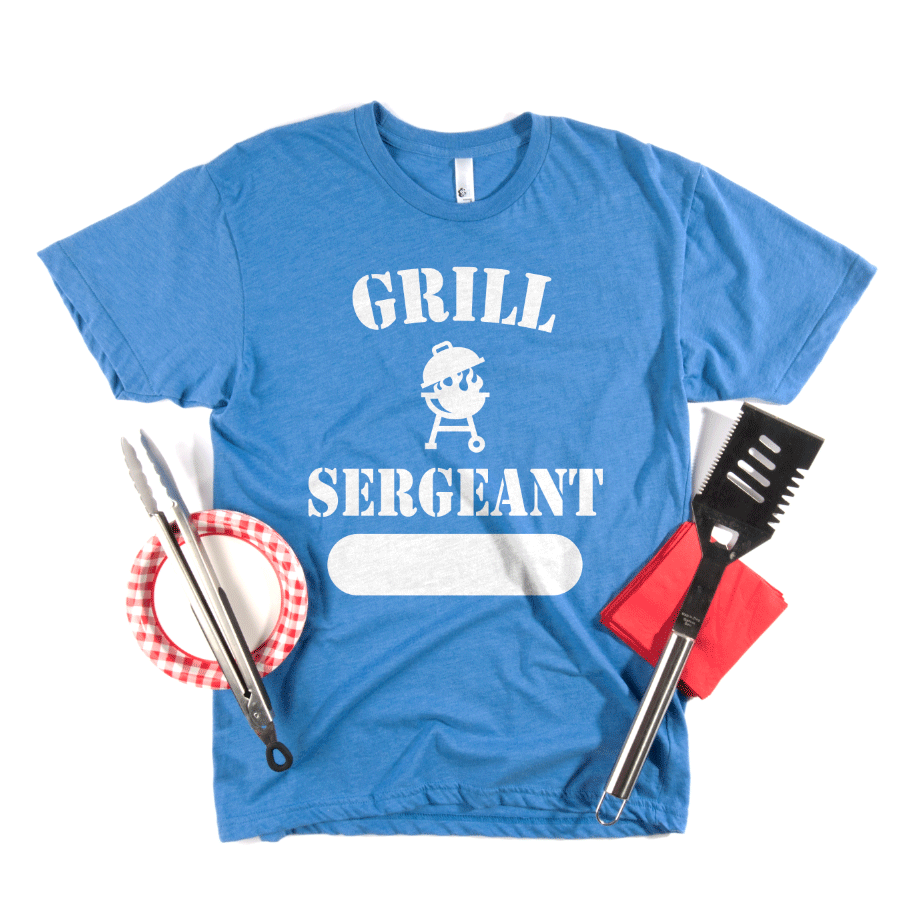 Everyone has seen the typical grill master apron, but you can kick it up a notch by making your own custom t-shirt that's totally personalized for you or your favorite backyard chef. Just be sure to pick from our no minimum custom t-shirts that are available for digital printing —  it won't matter that you need just one and you'll get it in less than 7 days.
To make sure you can live up to expectations, check out some awesome barbecue recipes while you're at it. Don't get caught the day-of trying to just throw something together —  a good recipe can make even the most inexperienced among us look like pros.
The funny guy
Second to the grill master is the funny guy, a.k.a the person demanding attention without actually doing any work. As unhelpful as it seems, this role is important for rallying everyone else you've invited that might not be as enthusiastic about standing around in the heat all day.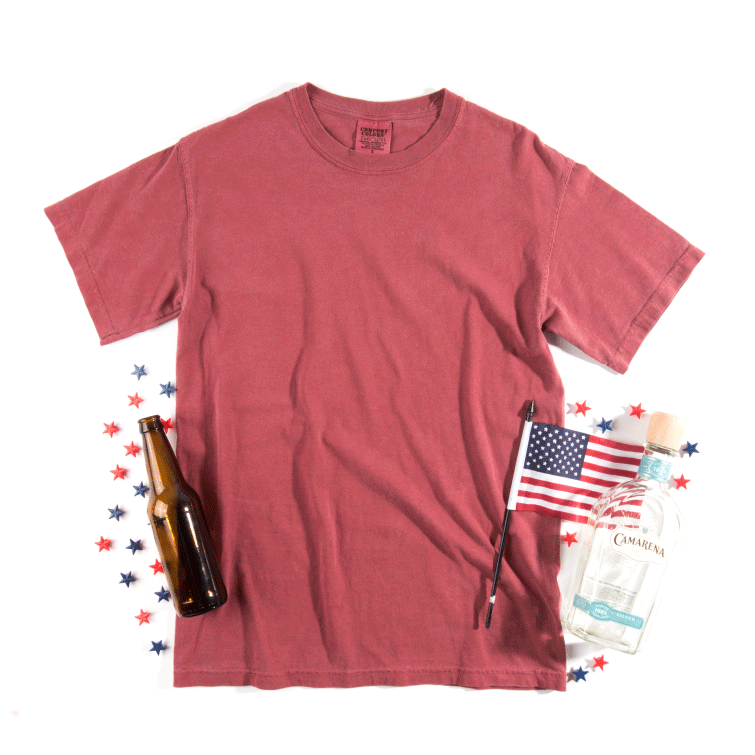 If this is you, make sure you're also the one who shows up with enough drinks to share. And in true comedic fashion, a witty custom t-shirt will help gloss over the other lack of contribution on your part. Check out the design featured above or any other of our funny t-shirt design templates to get you started. From there, using our Design Studio tools, you can customize it however you need to get the most laughs.
The cool kids
We know how hot it is in July. And cold drinks might not be enough to stave off a heat wave, especially in front of the grill. Hook a mister up to your patio umbrella, set up a sprinkler, or just pull out the garden hose. The kids will love it and you won't have to feel guilty when you resort to dousing yourself in water to keep from overheating.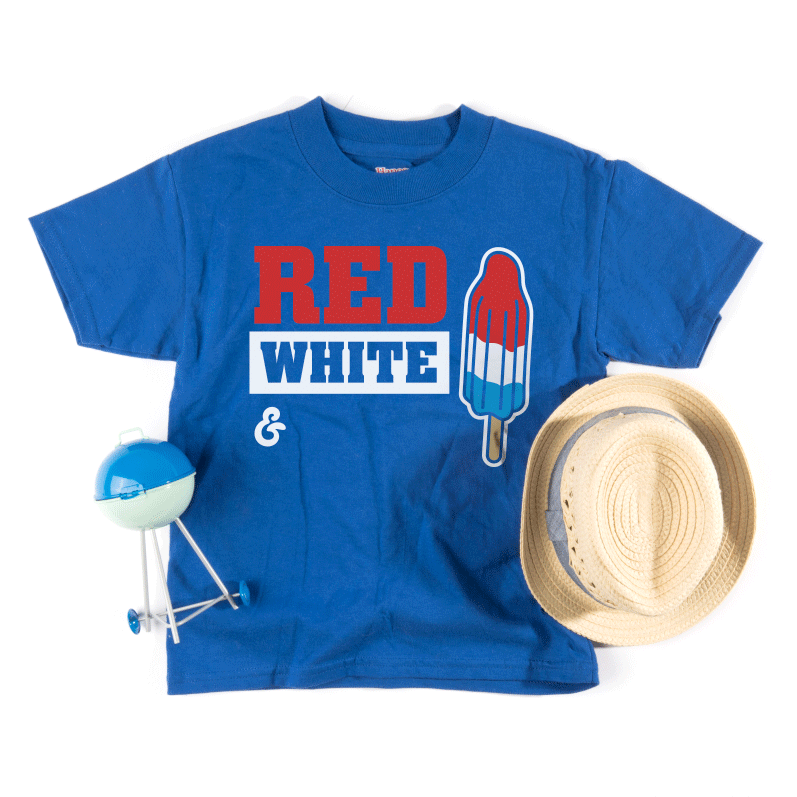 For all the cool kids — literally and figuratively — there's a huge variety of t-shirt design templates and clip art, even upload your own image and customize something totally unique to you.
The competitive family
A good set of games takes a barbecue and makes it a party. Crowd favorites are always cornhole or giant jenga, but if you're looking for something different, there are tons of great yard games to occupy guests and get some competitive fire going.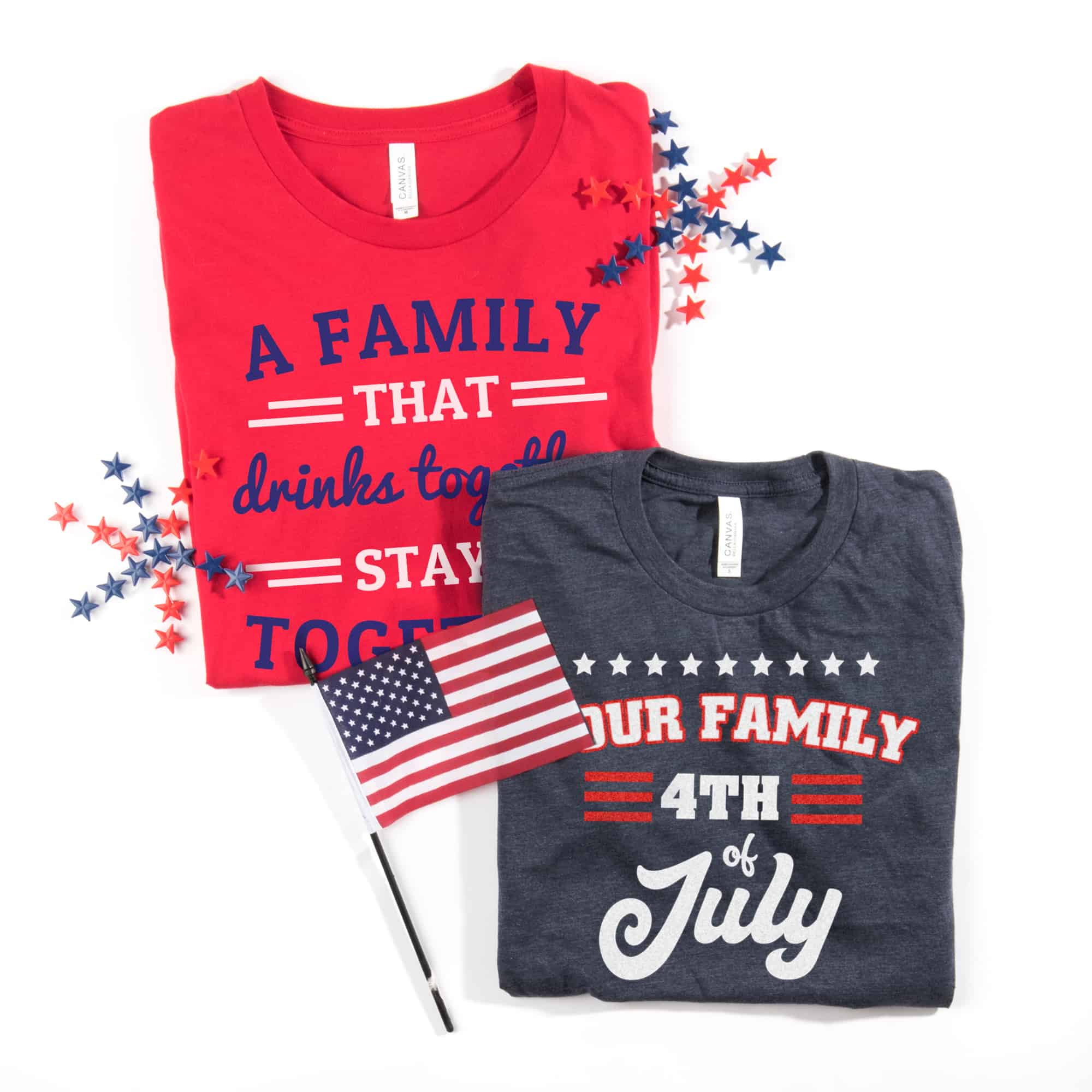 Those who take their bean bag tossing (possibly too) seriously can even form teams ahead of time and make their own custom 4th of July t-shirts. If you want to be the family that shows up to dominate the barbecue competition, nothing shows commitment like a matching set of t-shirts to intimidate your rivals.
You can check out any of our 4th of July t-shirt design templates for ideas and customize each family member's t-shirt to fit their personality.
Custom t-shirts might not be the most crucial part of planning your 4th of July, but it's definitely the best kind of icing on the cake to top it all off. Bring people together, embody your own persona, and play your part in making this year's celebration worth the heat!
---
If making your own t-shirts seems like too much while your planning everything else, feel free to contact us and we can walk you through to help make designing and ordering easy.