Marketing is an essential aspect of any business. It is the process of promoting a product or service to attract potential customers. One effective marketing strategy that businesses can use is custom t-shirts. T-shirts are versatile and can be used for various purposes, including advertising, branding, and promoting team spirit. In this blog, we will explore how businesses can use t-shirts to market themselves.
1. Brand Yourself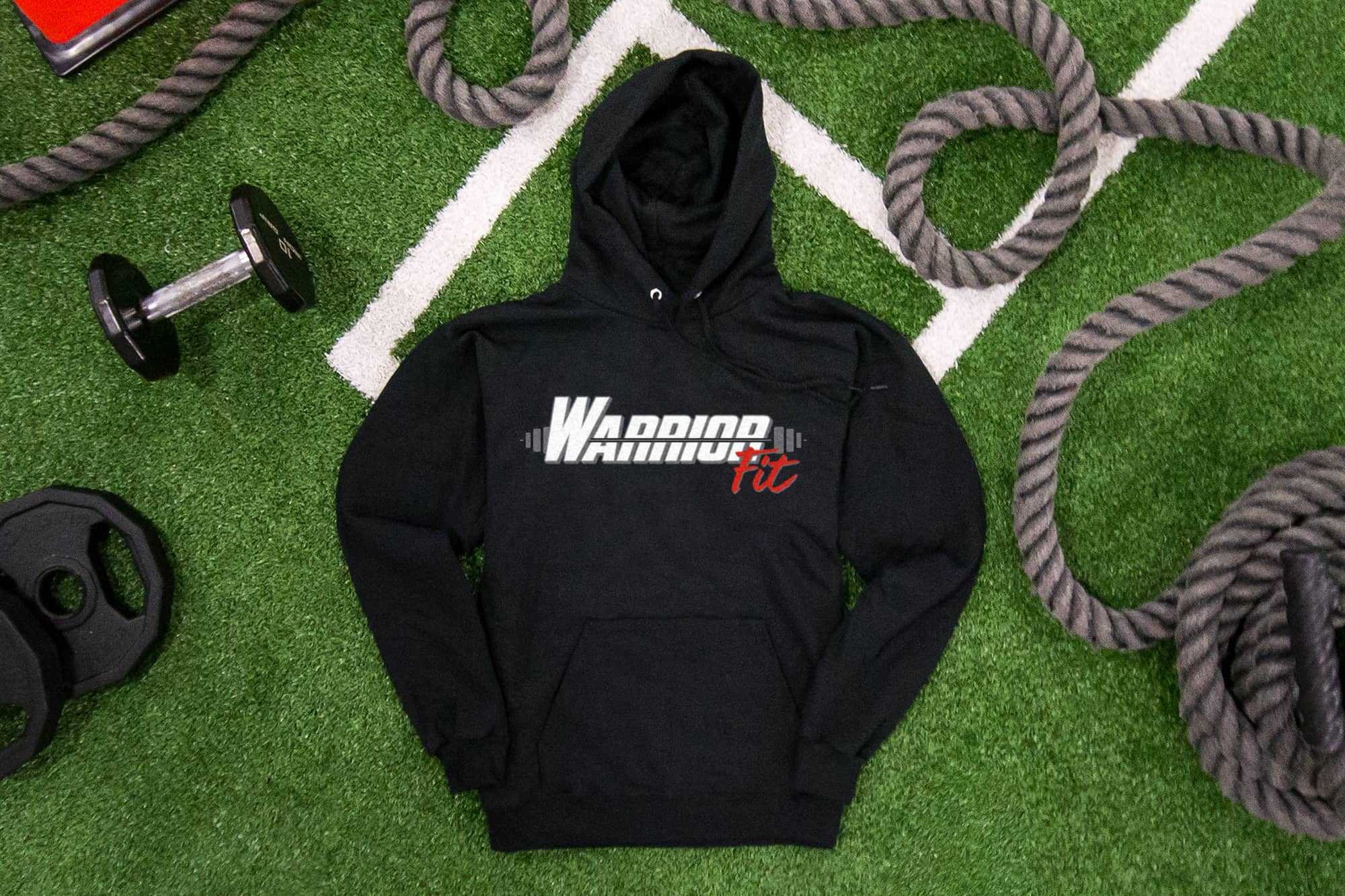 T-shirts can be an effective branding tool. Businesses can print their logo or slogan on t-shirts, making them visible to a large audience. When people wear the t-shirts, they become walking billboards for the business. The logo or slogan on the t-shirt can attract potential customers who may not have heard about the business before.
2. Get the Word Out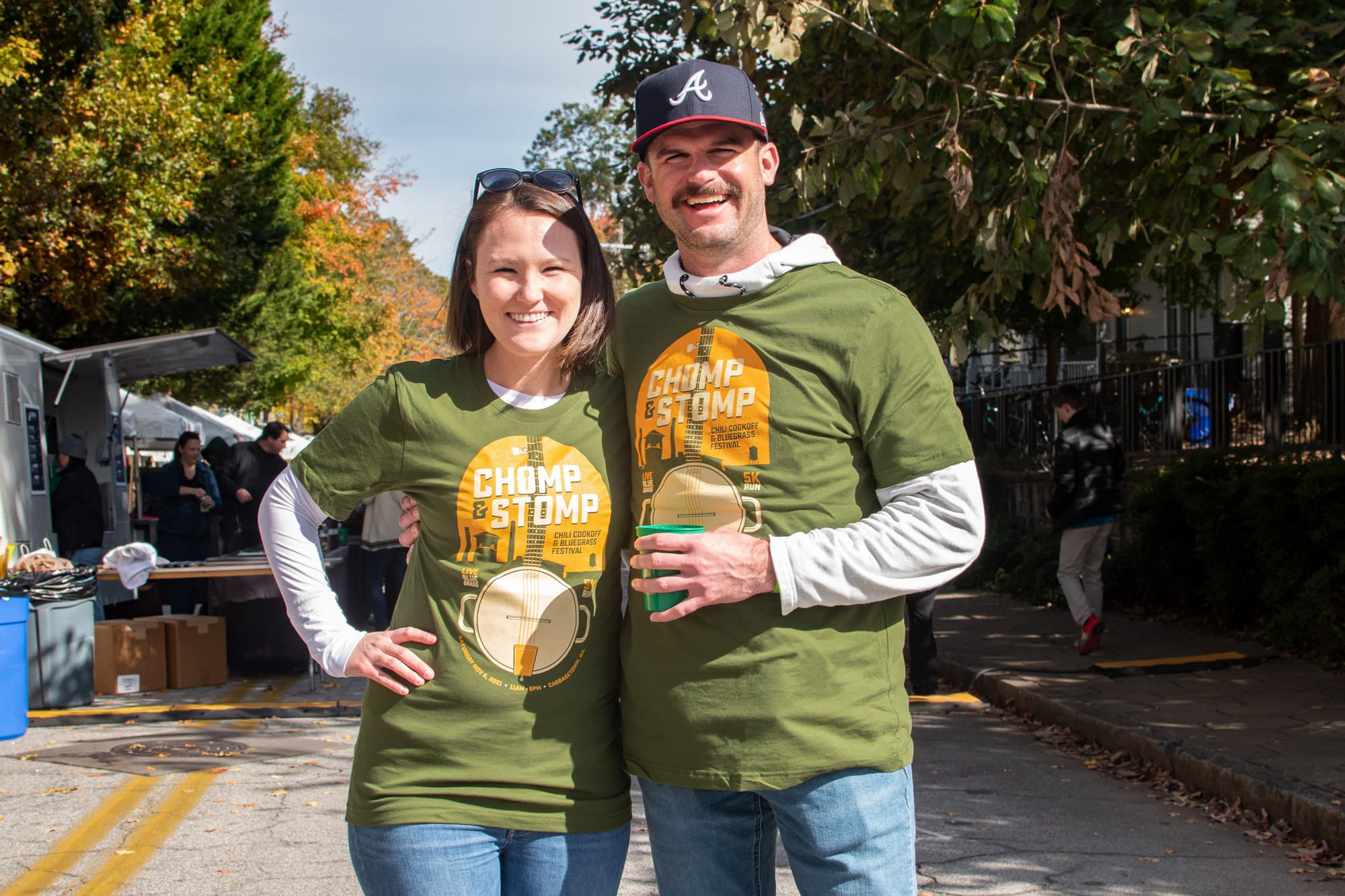 T-shirts can also be used to promote events. Businesses can create t-shirts for an upcoming event, with the date and time of the event printed on them. This will help create awareness about the event and attract more attendees. Event t-shirts can be given as a gift to attendees, and they can wear them even after the event, which will continue to promote the business. Check out our post on Chomp and Stomp t-shirts, detailing how a local festival in Atlanta turned their event posters into event t-shirts.
3. "I'm here to help"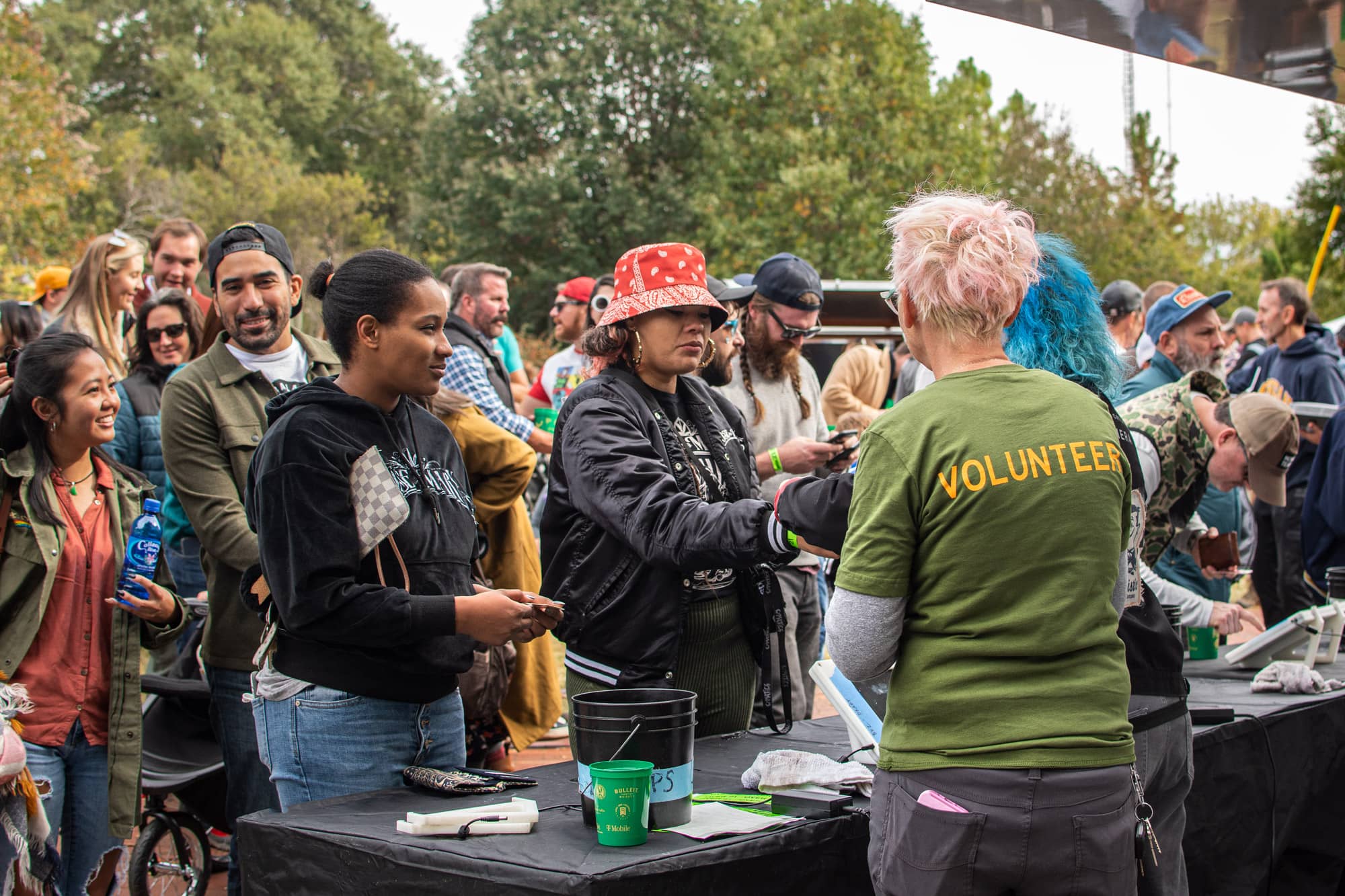 Another way businesses can use t-shirts is by creating employee uniforms. Uniforms create a sense of belonging and unity among employees. It also gives a professional look to the business. When employees wear t-shirts with the business logo, it promotes the brand, and customers can easily identify the employees.
4. Freebies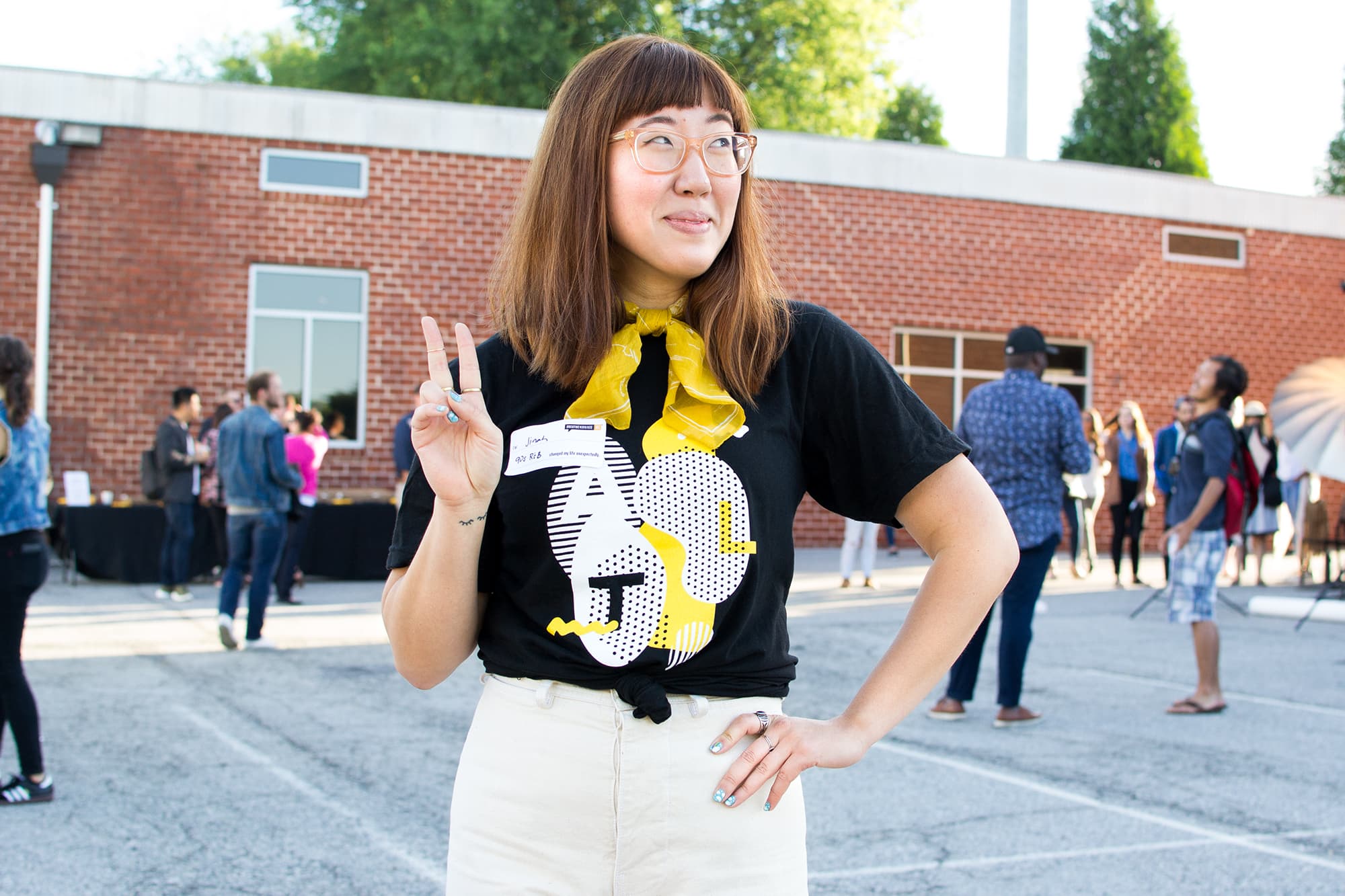 Businesses can use t-shirts as giveaways to customers or potential customers. Customers love freebies, and a t-shirt with the business logo or slogan can be an effective giveaway. This creates a positive impression of the business, and customers are likely to remember the business when they wear the t-shirt. Read more on promotional t-shirts in our promotional t-shirt post.
5. Give Back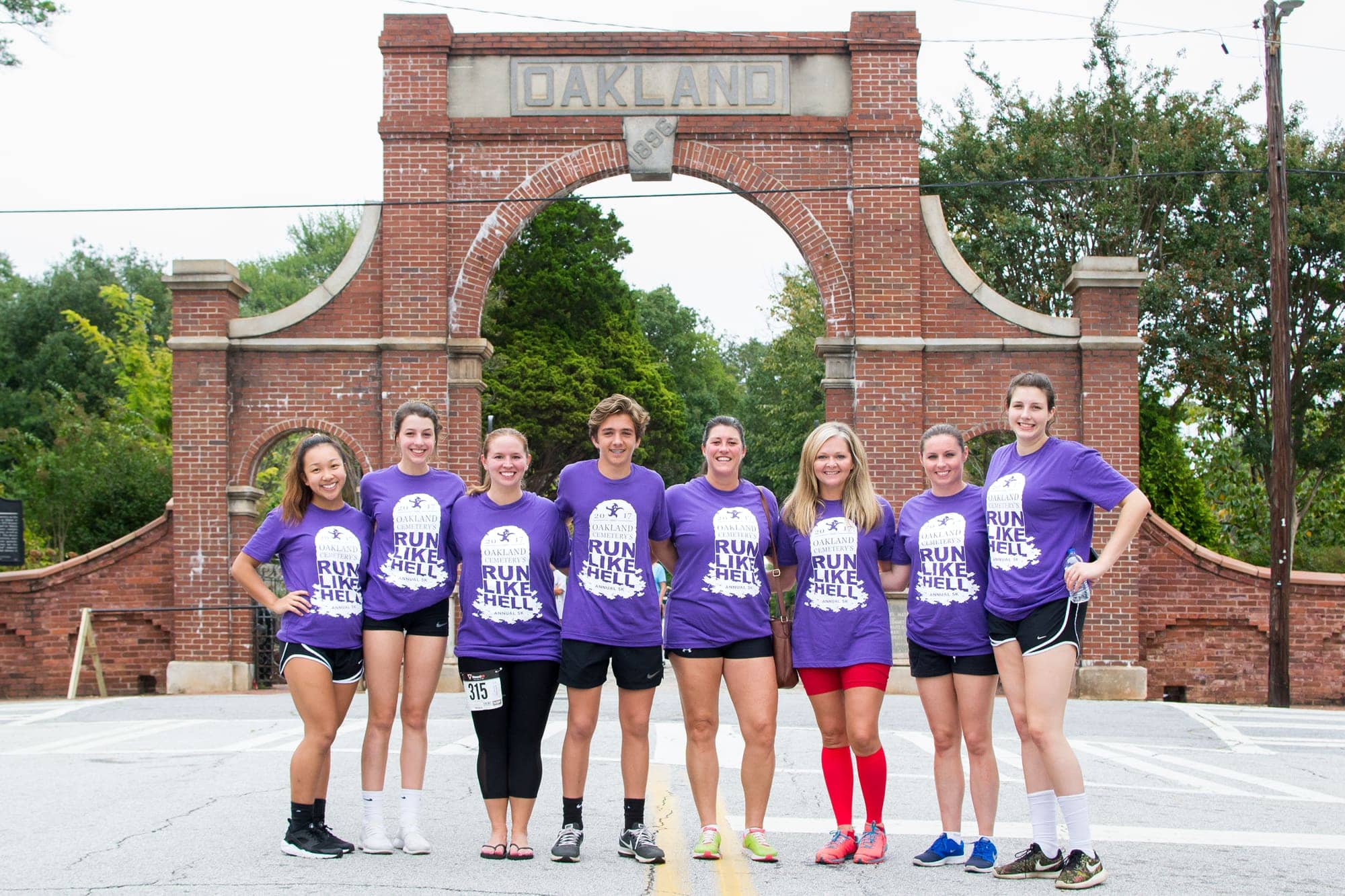 T-shirts can also be used to promote charitable causes. Businesses can create t-shirts for a charitable event, with the proceeds going to the charity. This not only helps promote the business but also helps to make a positive impact on the community.
In conclusion, custom t-shirts can be an effective marketing tool for businesses. They can be used for branding, promoting events, employee uniforms, giveaways, and charitable causes. Custom t-shirts can be created to suit the specific needs of the business. With the right design, t-shirts can help businesses create brand awareness and promote their products or services to a larger audience. Browse some of our t-shirt designs to get you started.