UberPrints gets to produce shirts for some of the coolest events, venues, and products nationwide, and Atlanta's American Spirit Whiskey Distillery is no exception.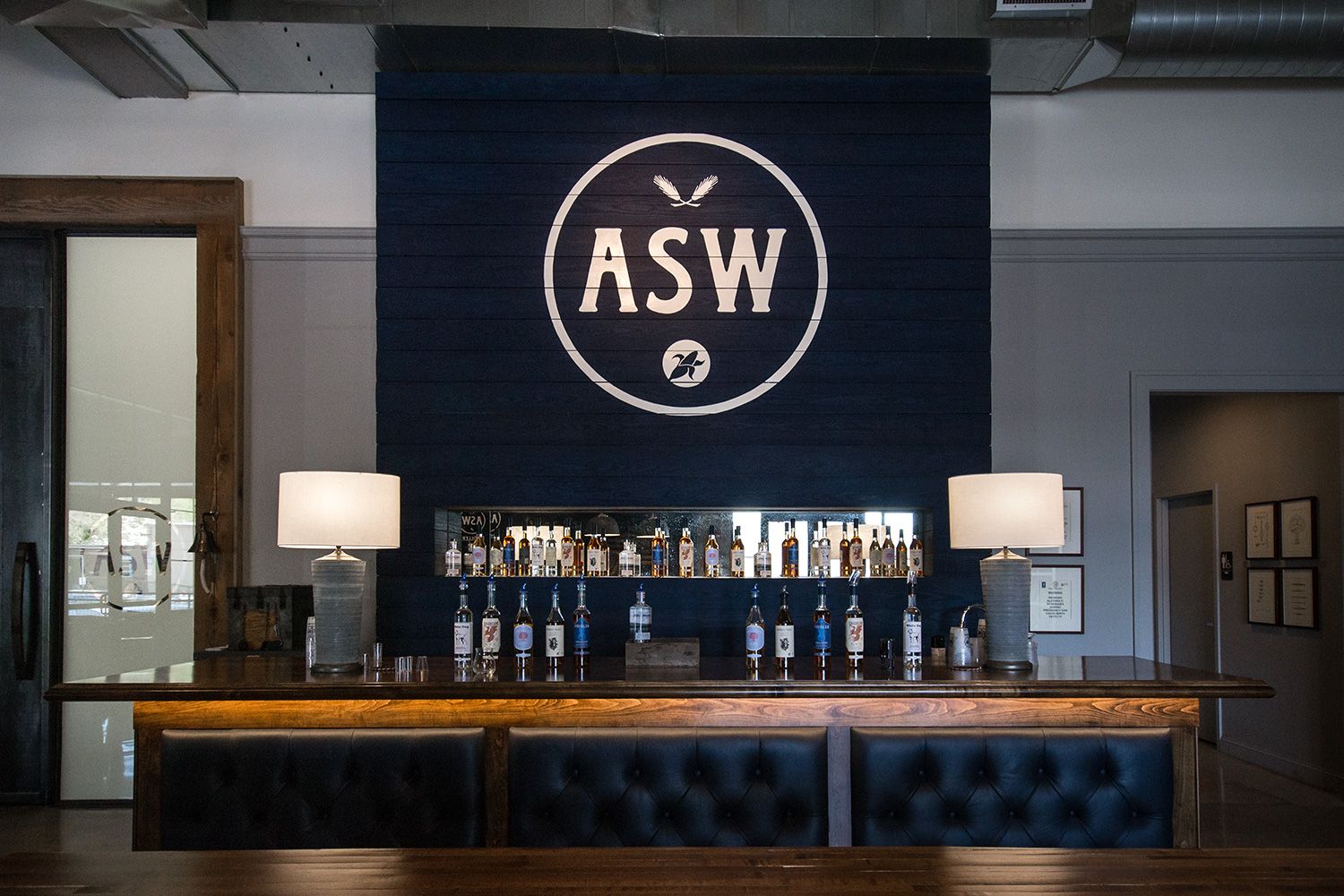 Like UberPrints, ASW Distillery is the brainchild of two buddies studying at the University of Georgia and their mission to build a company around their passion. Jim Chasteen and Charlie Thompson bonded over their love of whiskey while both in Athens and knew they had to do what they love and made it their mantra. With a newly opened Atlanta operation, ASW Distillery now has roots in our two favorite Georgia cities.
We were stoked to join forces and produce t-shirts for our new bootlegger friends, but even more excited when we got to take a tour of the new Armour Yard digs (which is open despite recent I-85 closures).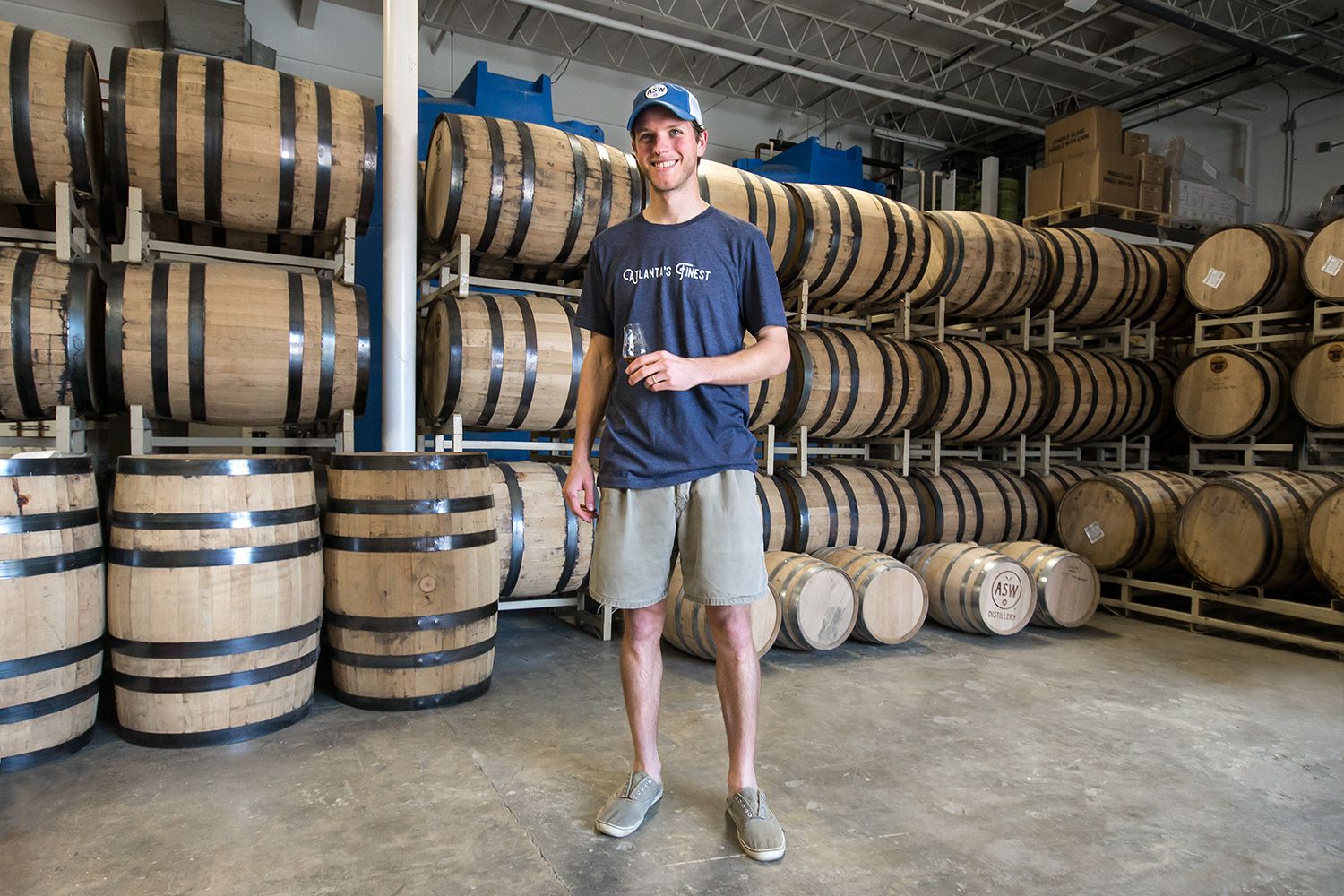 Chad, our whiskey guru and head of grassroots growth, was super accommodating and gave us a private tour of the distillery.  His extensive knowledge and passion for whiskey was evident while he explained everything from Georgia's prohibition laws to traditional whiskey distilling techniques. Chad introduced us to Justin Manglitz the head distiller and the operation's secret weapon. His instinctive palette can designate the "heart" or the best part of the whiskey, without the high-tech machinery that big distilleries use.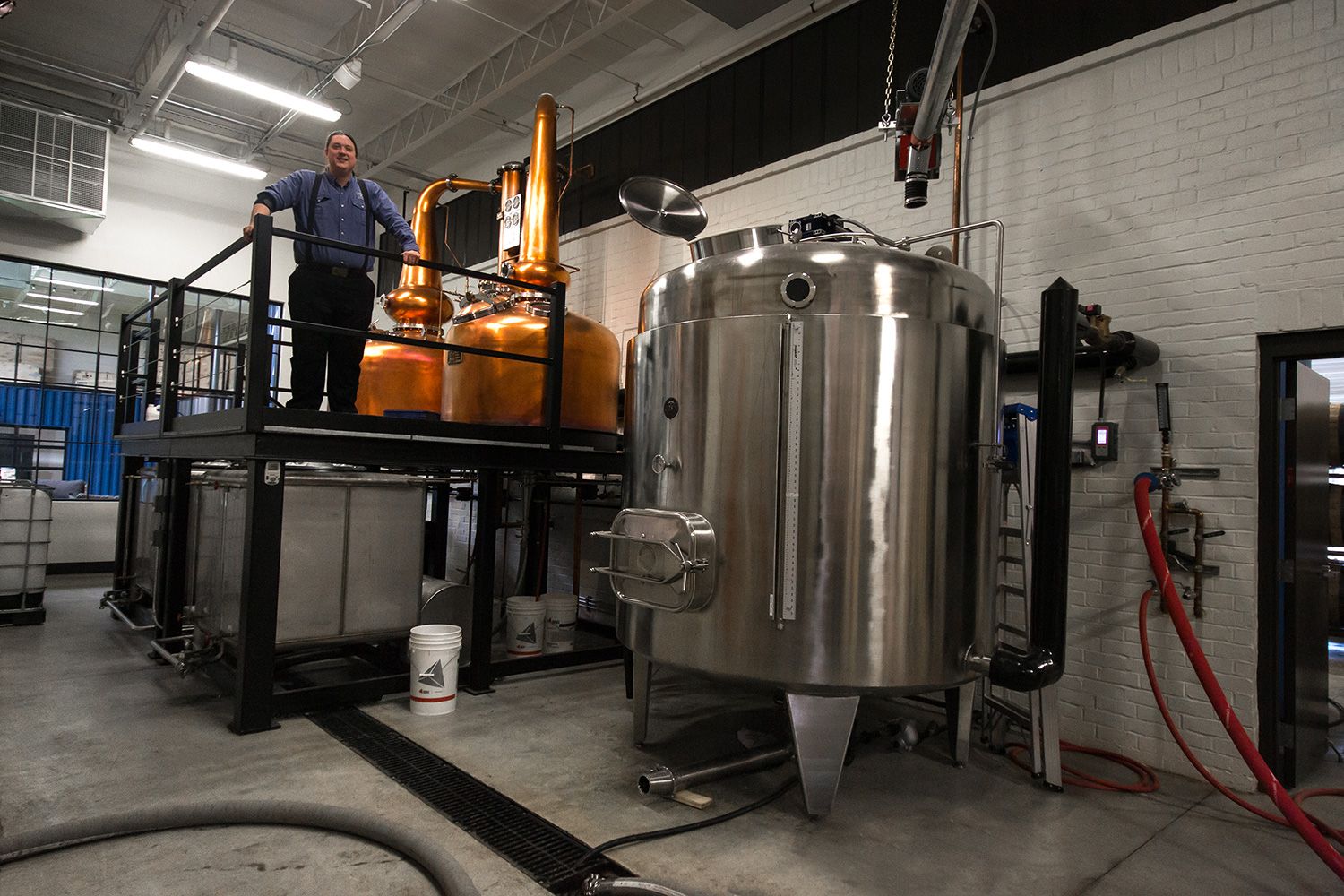 The Scottish-style pot still was the first stop on the tour. This is one of the factors that makes ASW Distillery different: the combination of using the Scottish pot distillation method with the Appalachian-style of whiskey distillation which keeps 'grain in'. A mash-up of Southern roots and ancient tradition that will combine for the whiskey's distinct flavor profiles.
The American made, custom-built, dual Vendome copper pot system was the next stop. We were lucky enough to watch as Manglitz  showed off his talents and opened the pipes leading down from the waterfall of whiskey filled glass U tubes. His quick sample and smell of the whiskey was enough to know that he was in the good stuff of the batch. He works to produce each whiskey or bourbon for 4-5 weeks each and then with his equipment has the capability to move on to another spirit.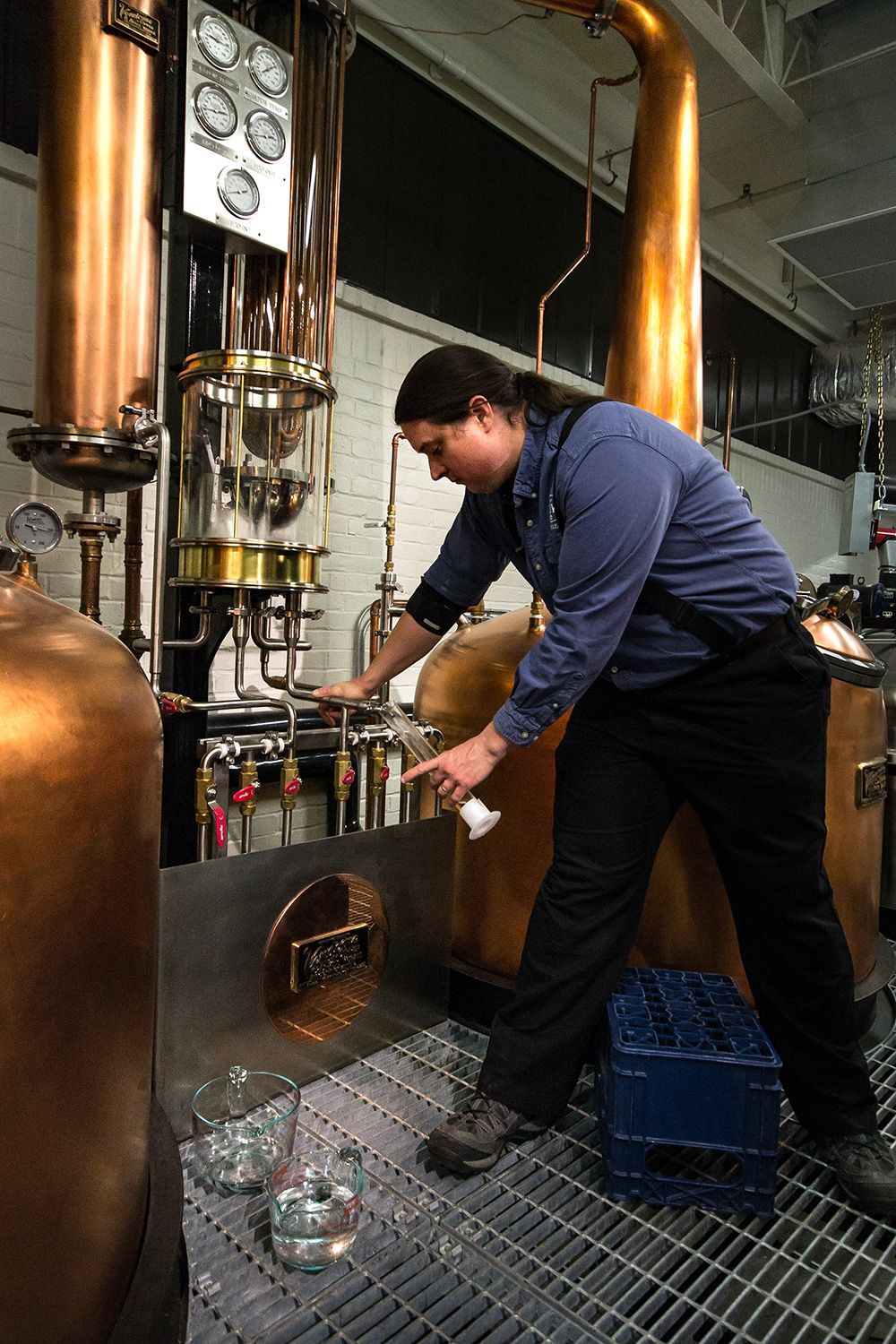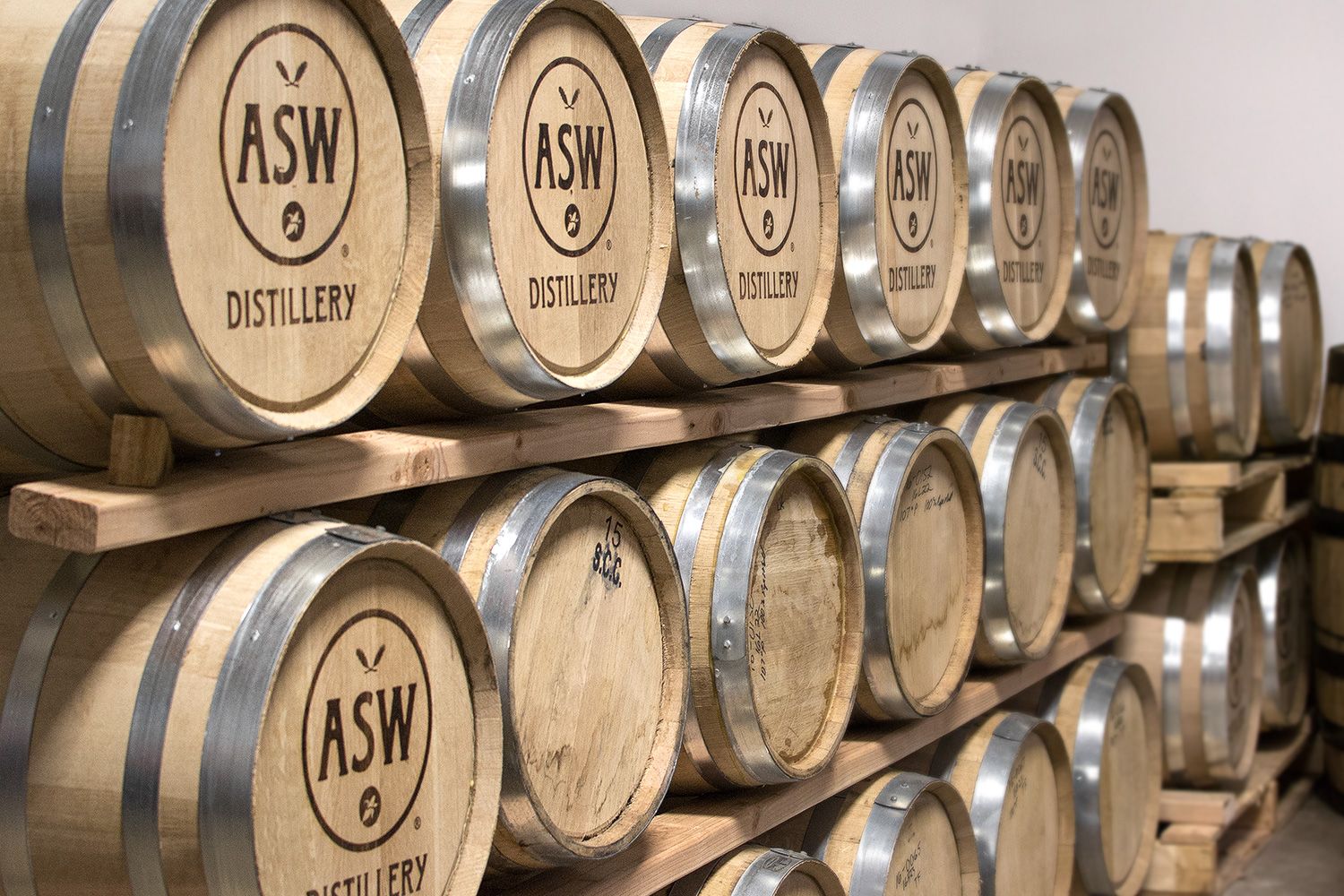 Chad finished by showing us around the barrels. Made from American Oak, the barrels come from just a few of the U.S. barrel makers in the Ozarks.  He explained the aging process for the different libations, and even showed us the by-hand bottling process, which he knows well since this is still a small operation.
A normal tour within the operating hours would end with a whiskey sampling in the beautifully designed 1500 sq ft tasting room, but we had an early tour and settled on checking out the new shirts they had just received from UberPrints.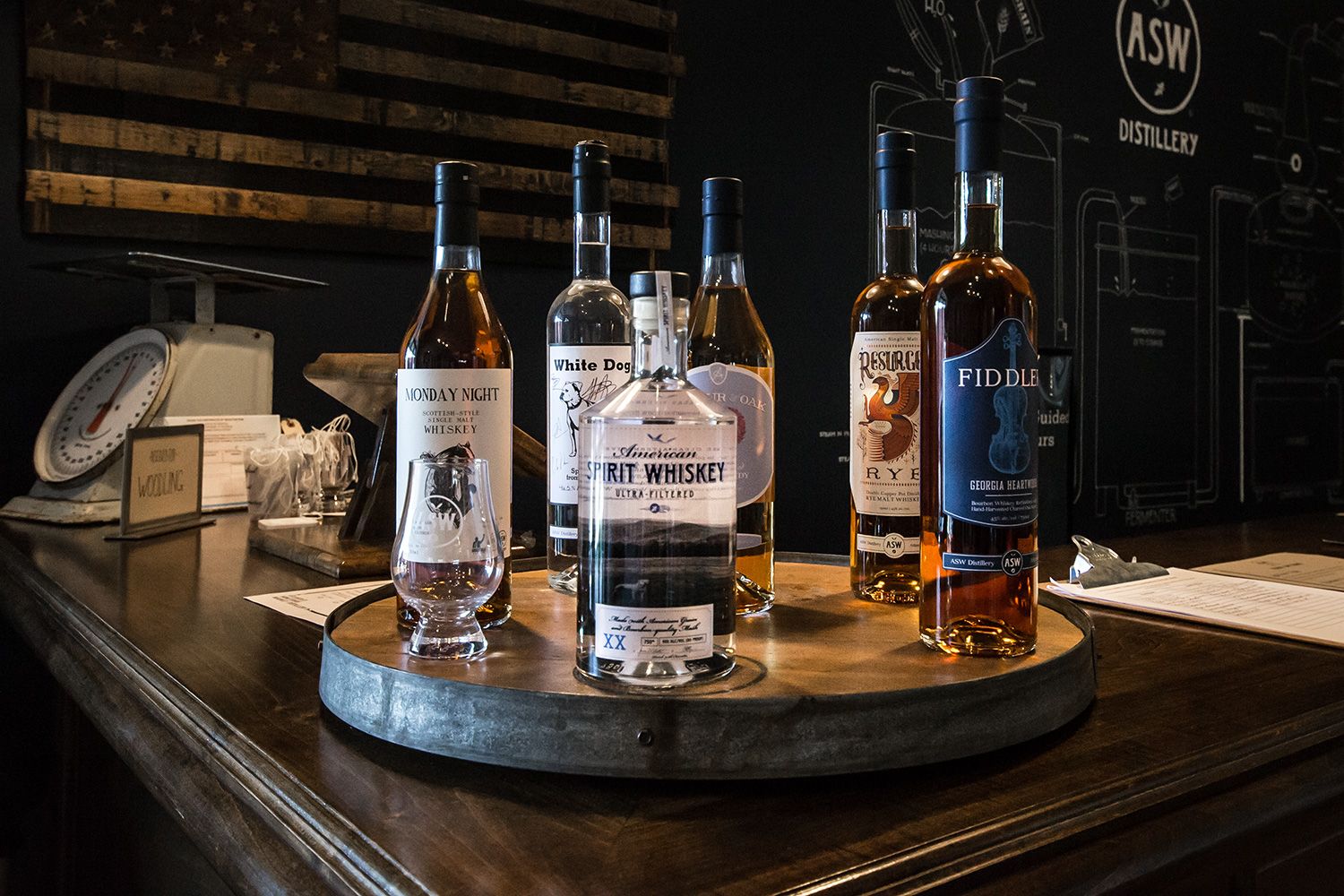 We were not disappointed. Similar to the whiskey operation, the shirts that the distillery has produced with UberPrints were meticulously planned resulting in a couple of beautiful creations.
Chad created the artwork for the "Atlanta's Finest" shirt which has an intricate city puzzle design along with ASW Distillery's location.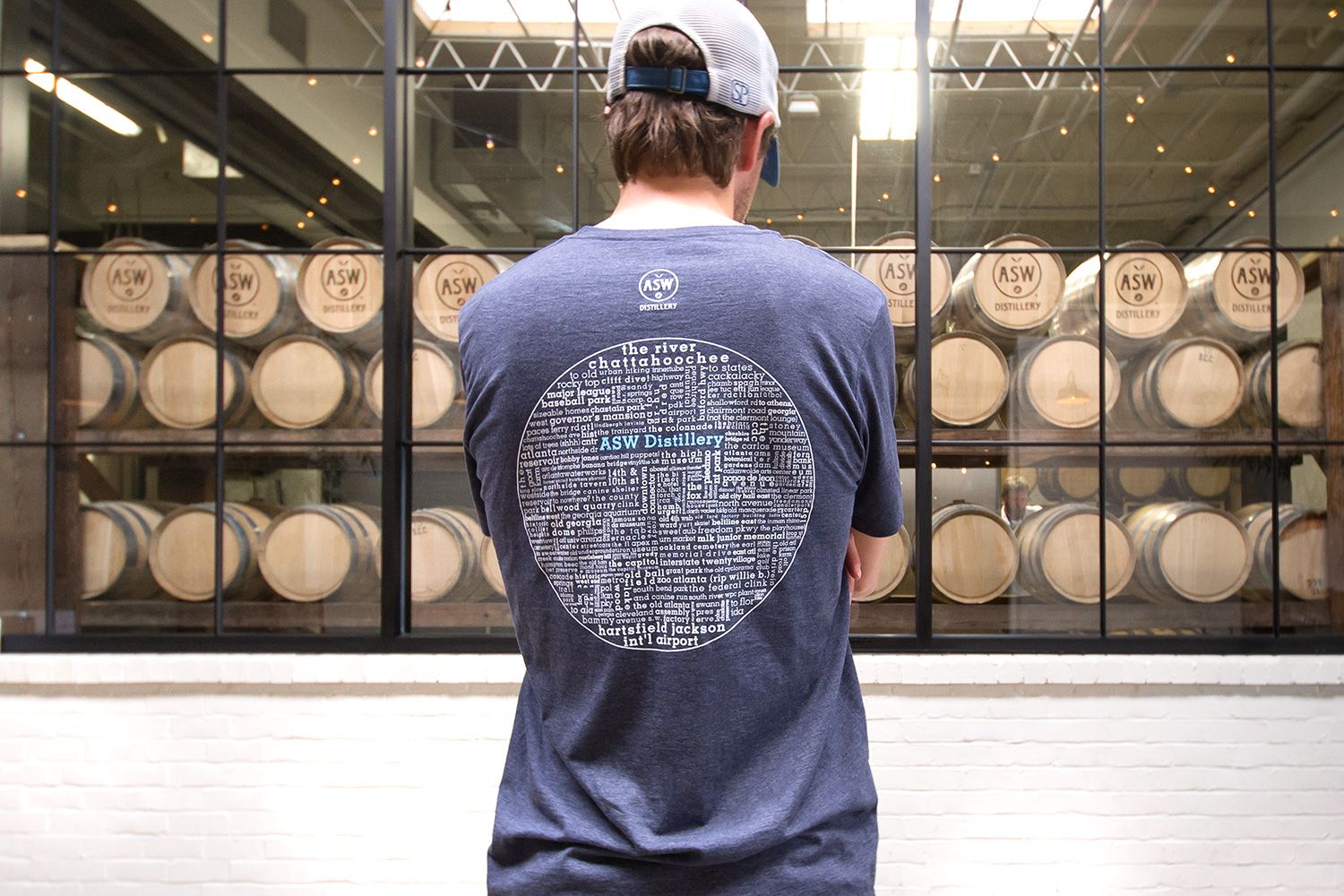 The artwork for the Resurgens shirt came directly from Athens artist David Hale, which is also displayed on the rye whiskey's label. Fiddler, and its accompanying shirt, are perfect for "campfires, concerts, and a killer Old Fashioned."
Ryes up, and check out all the cool UberPrints swag after you have toured the ASW Distillery and experienced what history and doing what you love can taste like.
Design your own American Spirit Whiskey libation with this UberPrints platform:
1 1/2 oz  American Spirit Whiskey
3/4 oz Lemon juice
3/4  oz Simple Syrup
1 spoonful of your favorite jam (blueberry is our favorite)
Combine all ingredients in a shaker with ice and pour in an old-fashioned glass. Garnish with a lemon and have a couple.
ASW Distillery Bourbons and Whiskeys can be found at  Tower, Green's, Total Wine, Mac's in Midtown, Decatur Package Store, Citi Wine & Spirits, Capital City Package, Five Points Bottle Shop East (Athens), Five Points Bottle Shop West (Athens).