Getting a creative-type out of bed early can be difficult. Sometimes there has to be a reason besides just the allure of free coffee. Creative Mornings manages to do it.
In 2008, New Yorker and designer Tina Roth Eisenberg started Creative Mornings out of a desire for and ongoing, accessible event for the city's creative community. The concept was simple: breakfast and a short talk one Friday morning a month. Every event would be free of charge and open to anyone.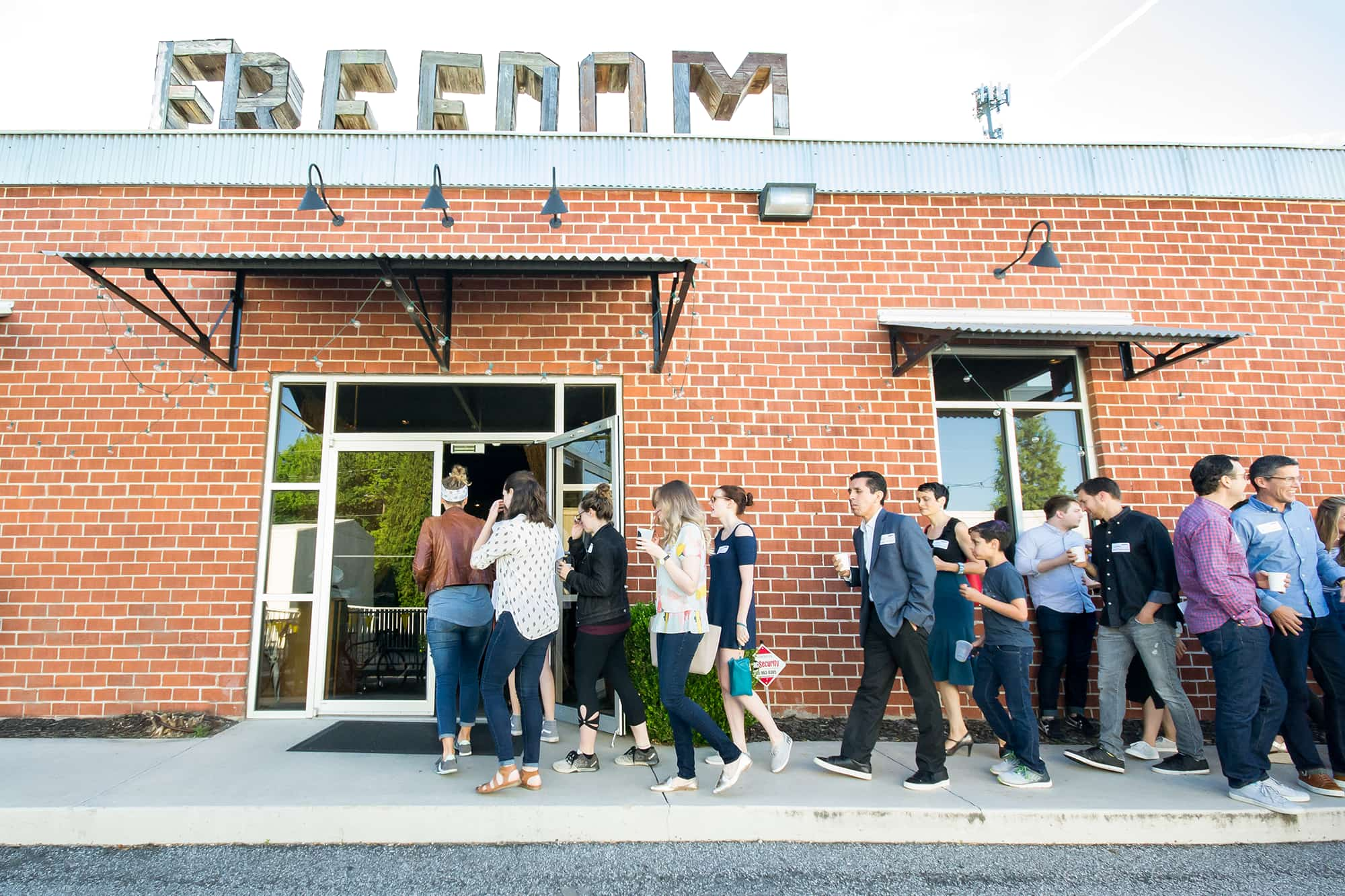 Today Creative Mornings is a global gathering with 170 cities worldwide meeting separately, but with the same theme for the event. Free coffee, and international breakfasts are provided by each cities local chapter while attendees take in the month's talk. The speakers and sponsors can range from local to internationally known creative legends.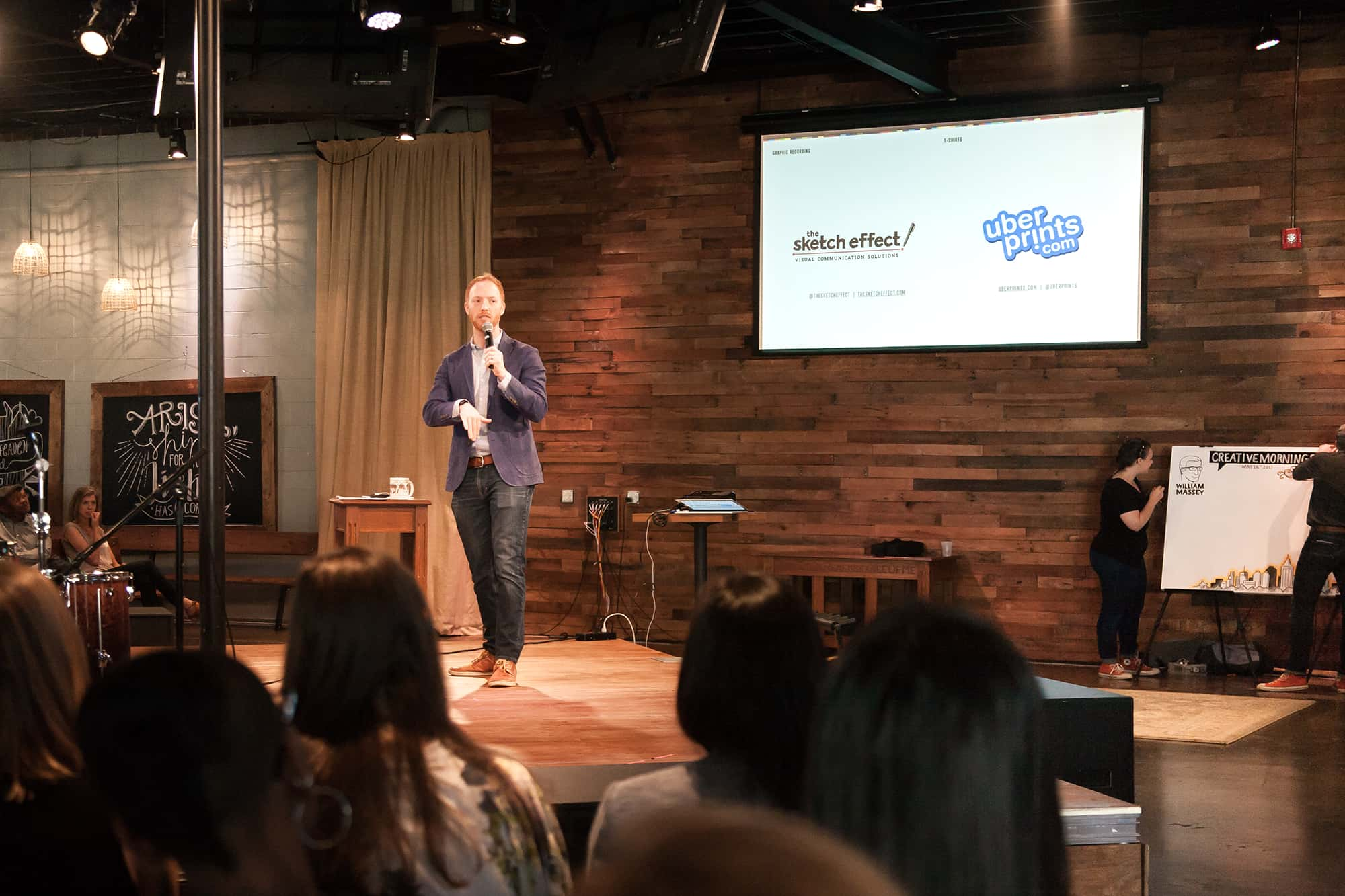 Atlanta's  chapter speaker for May was local artist William Massey. The global Creative Mornings theme of Serendipity was the focus of his speech, which highlighted the people who built him up to be the artist he is today. Massey's most well-known and visible sculptures are the ones that pepper Atlanta's city connector, and popular outdoor destination, the Beltline.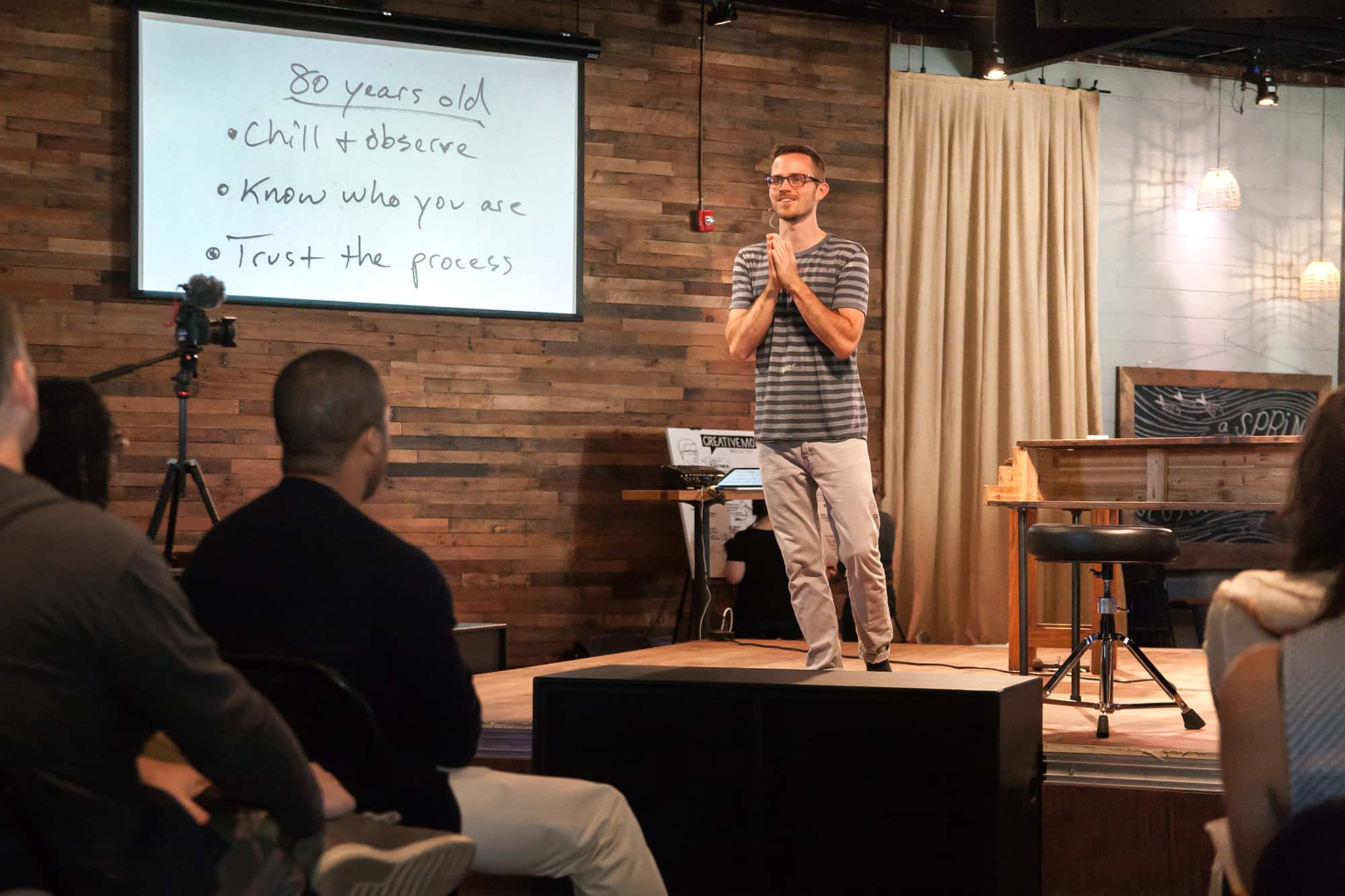 UberPrints was excited to be recognized as a partner for the event, and provided American Apparel shirts (with an original design from branding firm Matchstic) for the early risers.