When you submit your order, it pops up on Moji O.'s computer monitor. But she's more than just our Art Department Manager, she's an artist through and through.
An artist from the start
The spark was when Moji was just 7 years old. One day, Moji watched as her uncle sculpted a head from clay. She marveled as the facial details came into focus, reveling how a person could come into view from almost nothing. She realized her uncle was an artist, crafting something from nothing.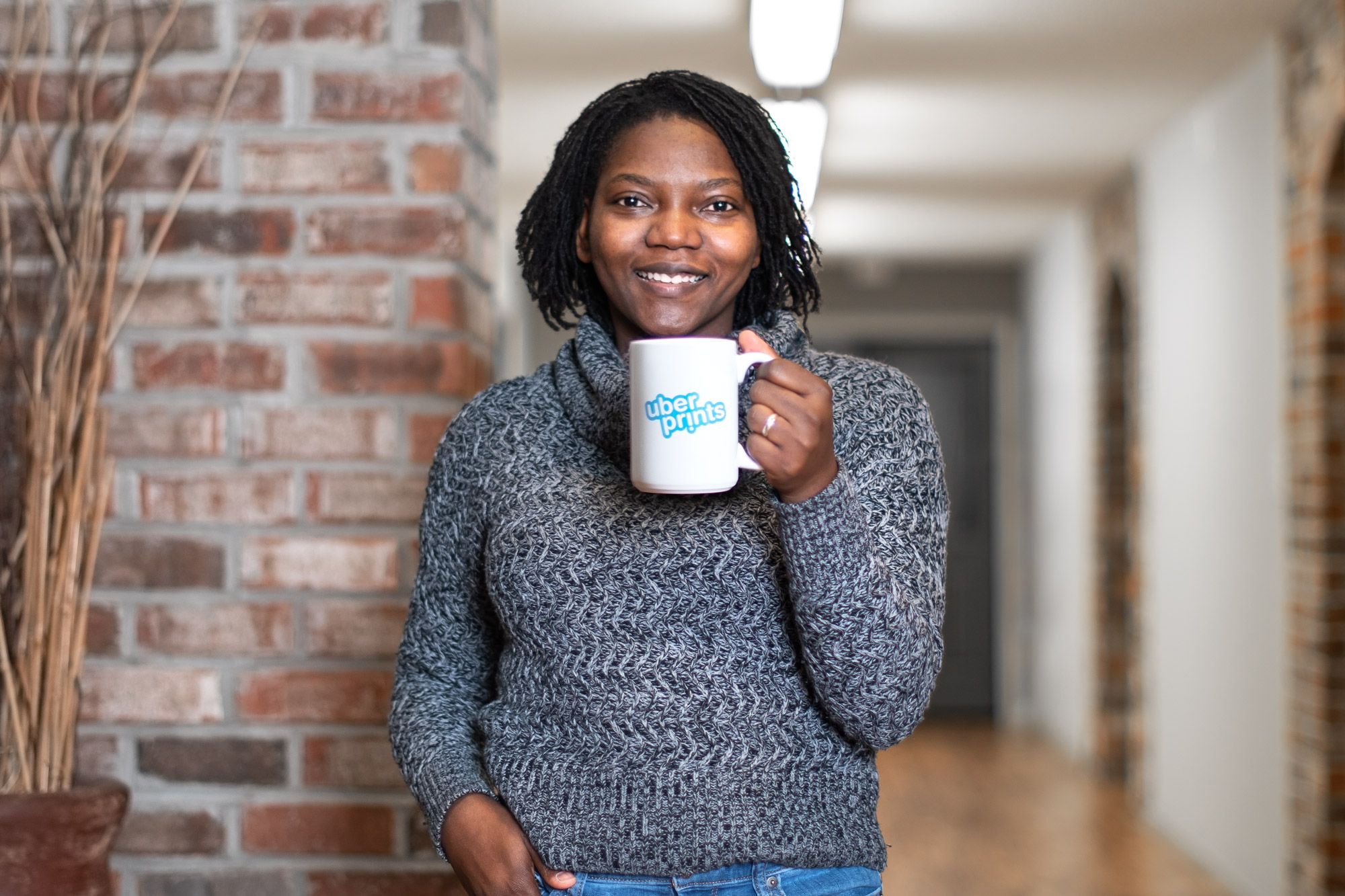 Later when Moji's father decided to install Adobe software programs onto the family computer, Moji realized these could be her tools to do the same.

She kept with it. Taking her talents to Reinhardt College achieving a Bachelor's of Fine Arts degree with a certificate in Web Design from Kennesaw State University.

Faces have been her muse the entire time. She self-identifies as a portrait artist through and through. Even her favorite orders from UberPrints have been inspired by faces themselves.

"We have one customer who uses our Design Studio assets to create faces. Her art is fantastic and I'm amazed at how she can be so creative using just the elements she can find in the Studio. She's been ordering from us for years — I love seeing her work come through."

Moji describes this customer as an unconventional portrait artist, using t-shirts instead of canvas and the Design Studio as her brush.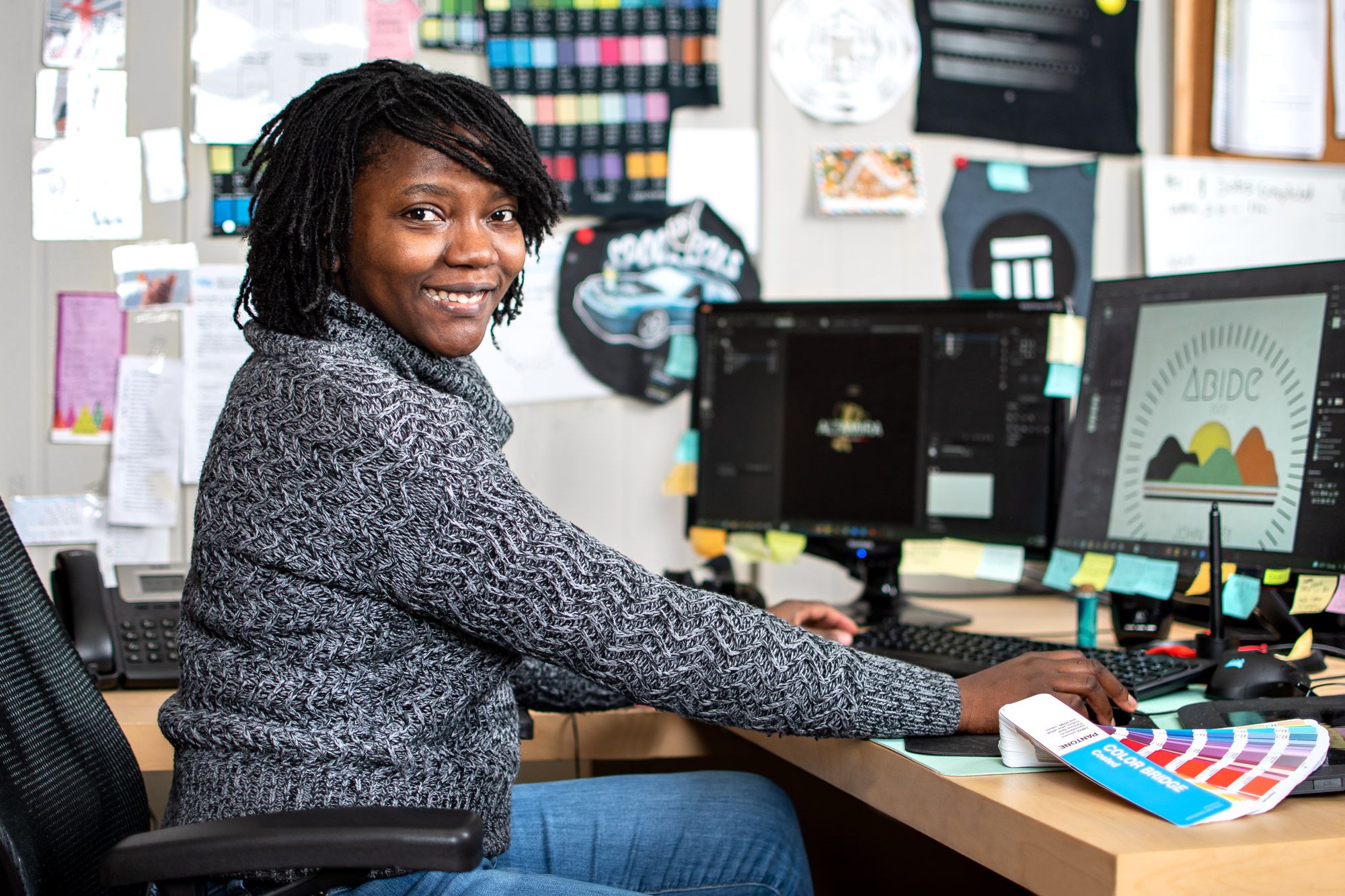 Starting as a Production Artist herself in 2014, she has fine-tuned her editing and artistic skills to make sure every customer design comes out as high quality as possible. She's easily seen a few hundred-thousand orders come through (maybe more). That's pretty impressive.

While t-shirt design isn't inherently different from other types of design, it is very unique. As the Art Department manager, Moji has to know much more than just how to sketch a face or which tool to use when designing.

"T-shirt printing is more than just picking Pantone colors. It's a combination of solving problems, using math to decide halftone print size, and using color theory to determine how colors combine to make a new one when printed."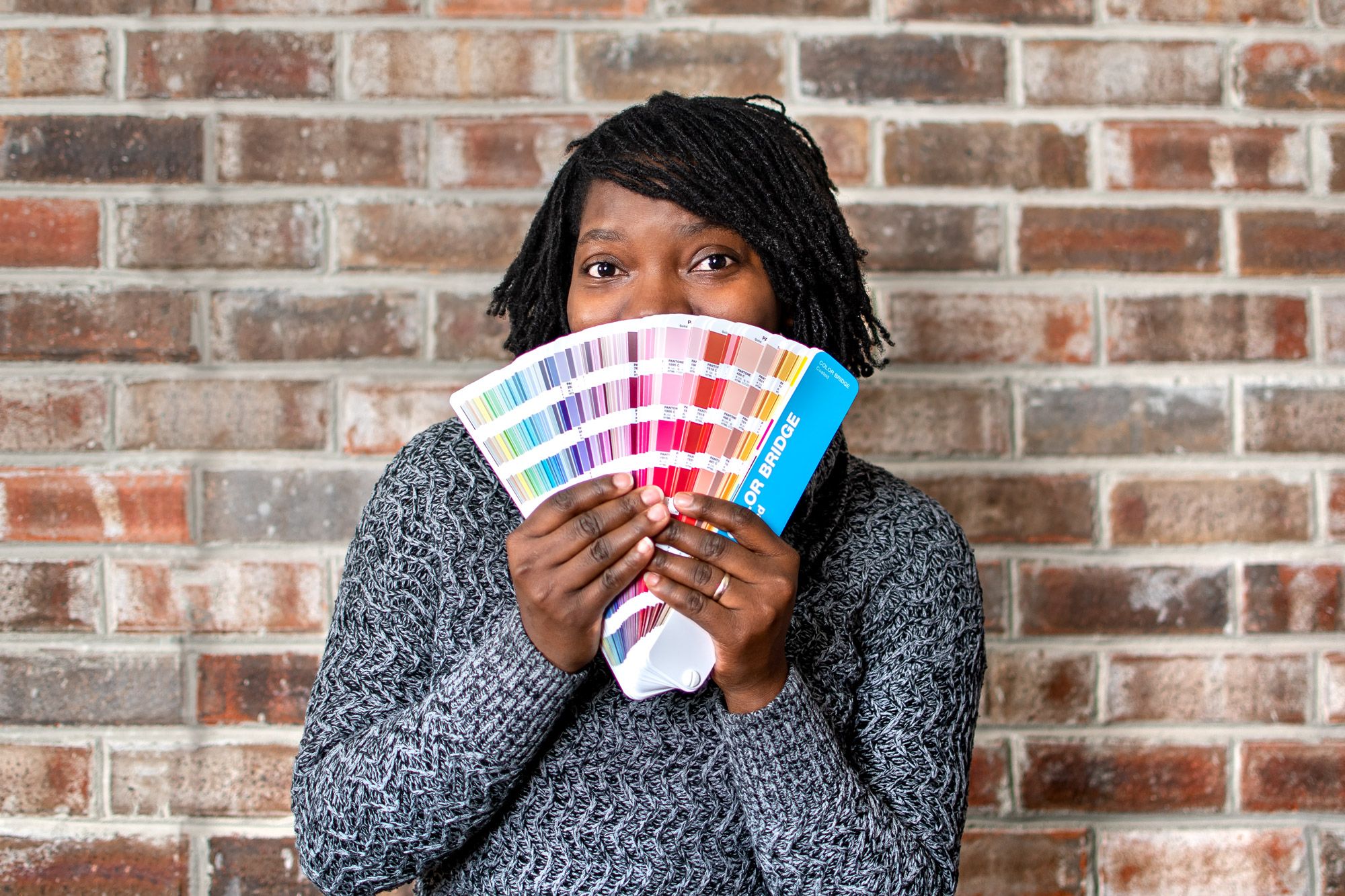 Thanks to her fine arts background, Moji can lead the team in not only improving the quality of the designs but ensuring each order comes out its best.

When she's not using her artistic skills to serve customers at UberPrints, she's using them to let out her own creative energy. She paints and illustrates using her iPad, ProCreate, and Illustrator, every digital artist's best friend. Her other hidden talents? Crafting. Moji makes jewelry when she's not working in the visual medium.

What's a philosophy you live, work, or play by?
Two heads are better than one. Love yourself first — Only then can you give love. Learn from your mistakes.

What's your favorite t-shirt in your closet?
Hanes 90/10 Crew Neck. Great product, keeps me warm.

What makes a superstar order in your mind?
When customers send perfect .pngs or Adobe Illustrator design files and include official company Pantone, RGB, or CMYK colors.