If you're trying to stay within a budget or just want to make sure you're getting the most value out of your order, there are a few ways you can easily reduce the cost of your custom printed t-shirts.
Here are 4 ways that you can save money on your order and I would highly recommend everyone to keep them in mind when designing your t-shirts.
1. Value-priced apparel options
The first is picking a more cost-effective apparel option. There's a lot to choose from in our catalog but you can always sort by price using the dropdown in the upper right-hand corner. Here are a few product recommendations to point you in the right direction:
The Cotton Tee is great for things like events, and I can just about guarantee that if you've ever been given a t-shirt at a 5k run, this was the shirt you were given. It's great for cheap custom t-shirts when value is a top priority and you're trying to fit a large group with lots of sizes.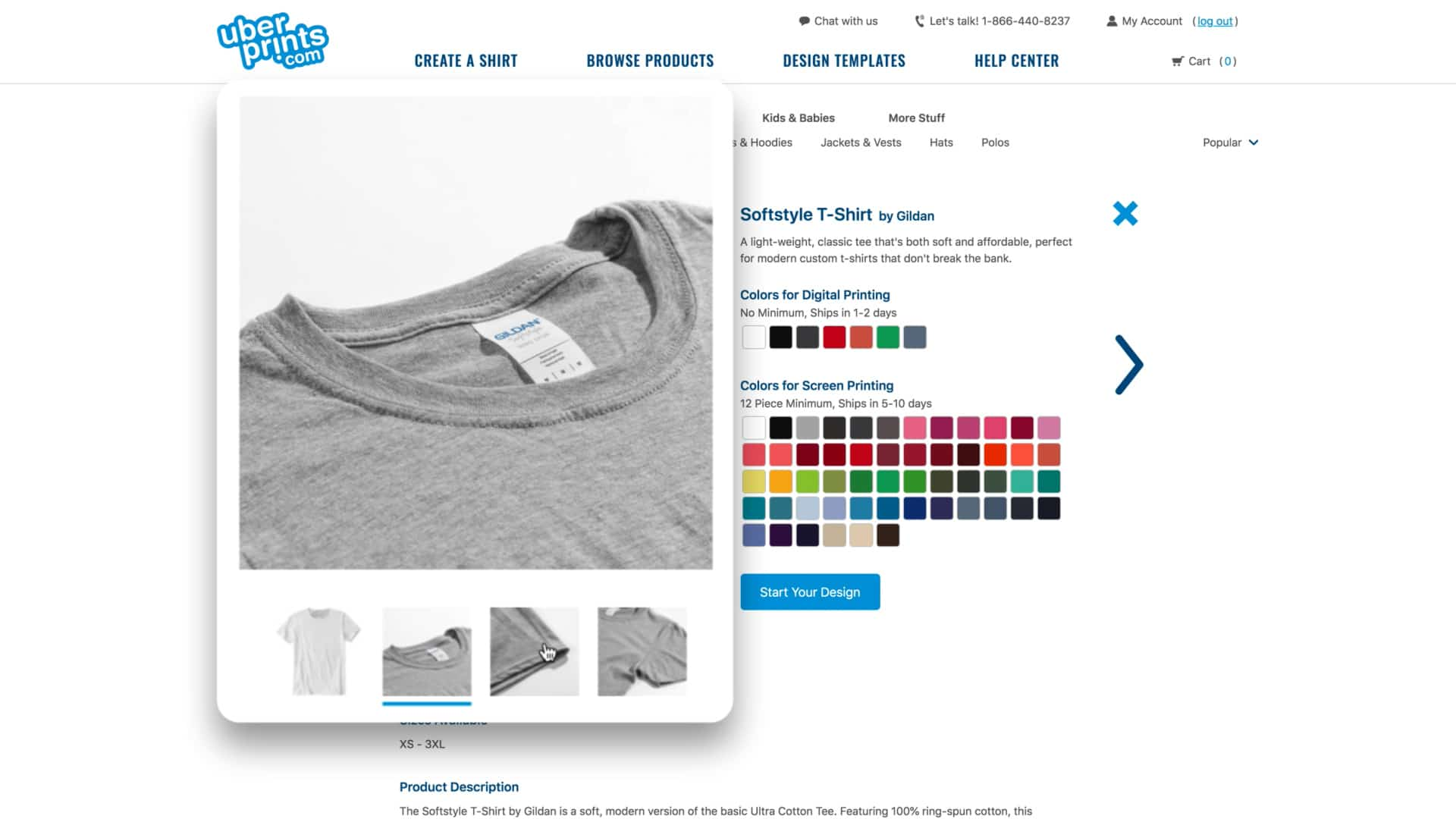 If you want to take a small step up, I really like to recommend this Softstyle T-Shirt because it gives you a few premium features at a really low cost. It's made of ring-spun cotton that's softer and smoother, and it has a more fitted and modern cut.
One more step up would be the Fitted Crew by Next Level or the Jersey T-Shirt by Bella Canvas. Both are really awesome, high-quality cotton options that are fitted, look great, and can still fit in your budget.
2. Stick to 1 print location
The next money-saving tip is to stick to just one print location. The t-shirt Design Studio gives you the flexibility to design on the front and back, but for both screen printing and digital printing, one of the primary cost factors is the number of print locations.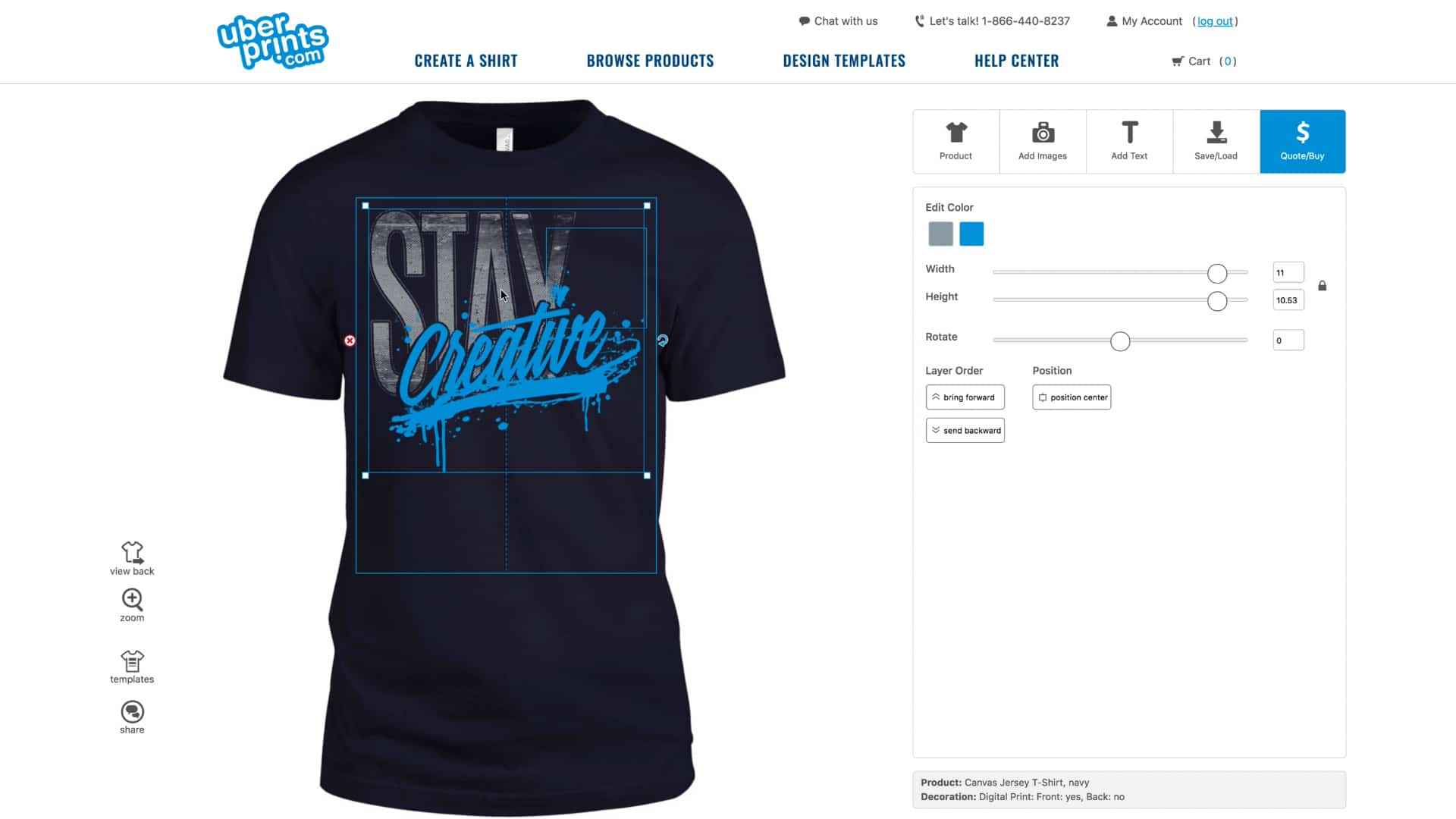 I find that sticking to just a print on the front often helps the overall design by keeping things simple and can really save you money.
3. Keep your color count low on screen printed orders
A third money-saving tip is to use fewer colors. This only applies if you select screen printing as your print method because only with screen printing do we use the number of colors in your design to calculate your order cost.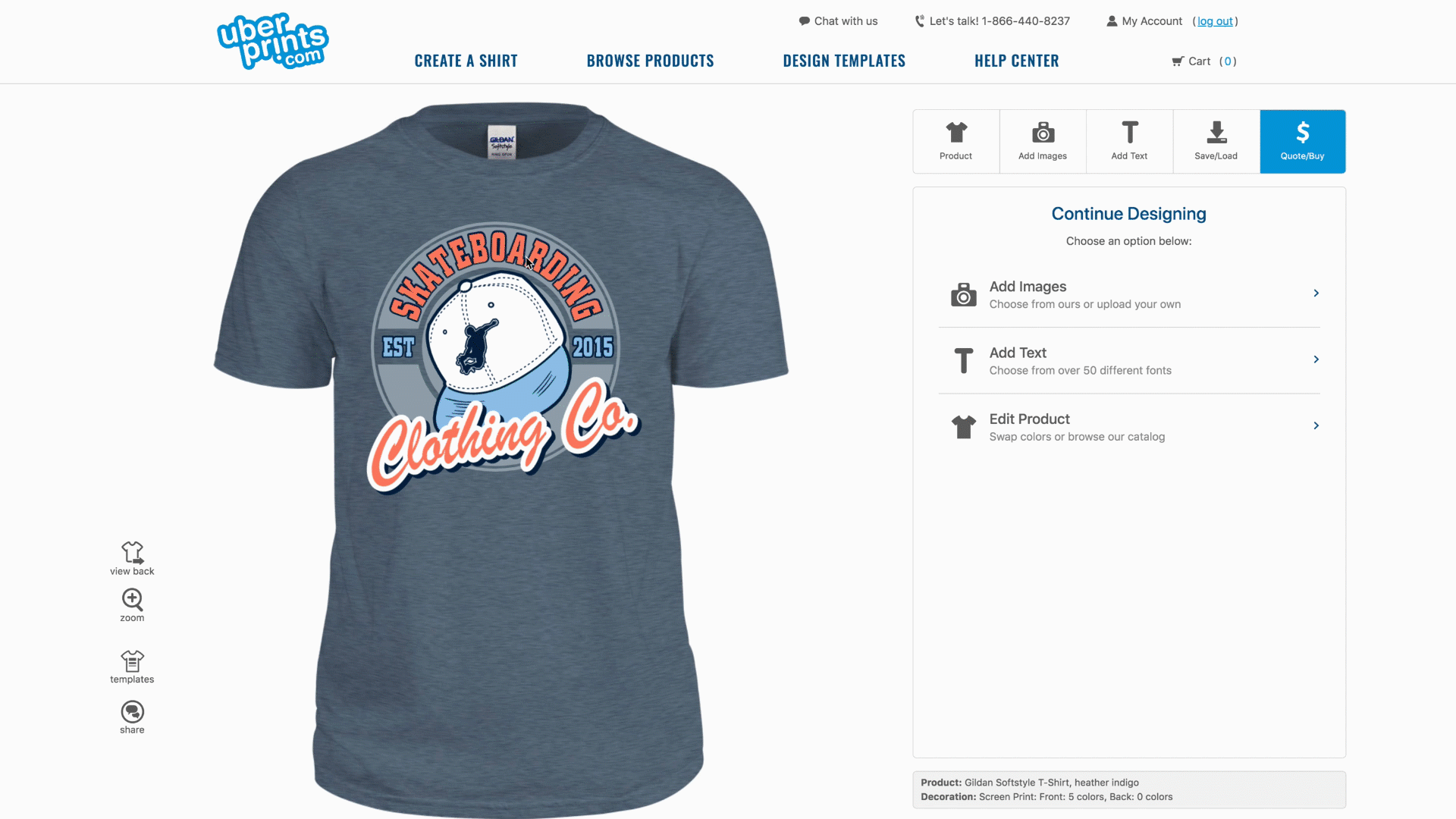 Using fewer colors not only will save you money, but it will often make for a better t-shirt design. If you think about the majority of really great t-shirt designs, even the ones from big-name brands, they most often use 1, 2, or maybe 3 colors. This just makes things look modern and sleek and can make it easier to create awesome-looking color schemes.
4. Take advantage of bulk discounts
A final money-saving tip is to take advantage of bulk discounts when you can and this is another tip that mostly applies to screen printed orders.
As you order more pieces printed with the same design, we automatically apply larger and larger bulk discounts. If you check out the quote calculator on any product page, you can see how increasing the order quantity can dramatically reduce the cost per piece.
A few extra freebies
Aside from these tips, just make sure that you're taking advantage of other free benefits like all the one-of-a-kind clip art and t-shirt design templates that are on the site. These are artist-crafted and can be a really great resource when you're designing yourself. There's also free shipping on any order over $100 which is especially awesome for those larger screen printed orders.