Thankfully, with all the new styles and fabrics being made today, you don't have to settle for just a basic t-shirt. Instead, you can pick from many higher quality t-shirt styles that combine the best in fit and feel — many still with a very affordable price tag.
For when you want to level up your t-shirt game, I've put together this guide to the best premium custom t-shirts that highlights all the reasons why the step up is totally worth it.
I'll be comparing two of our top styles: the Premium Tee and the Triblend Tee.
---
---
Price
So, the first thing to compare them on is price and the Premium Tee is going to be the cheaper of the two options, but is definitely still a retail-quality shirt. It can start as low as $10.97 per piece for a 50 piece order.
The Triblend Tee is going to be a step up from the Premium Tee in terms of price — starting as low as $14.56 per piece for a 50 piece order. But remember, the cost of your order is going to be determined by some other things as well, like the number of print locations, design colors, etc. — so check out the quote calculator on our website for a specific price for your order.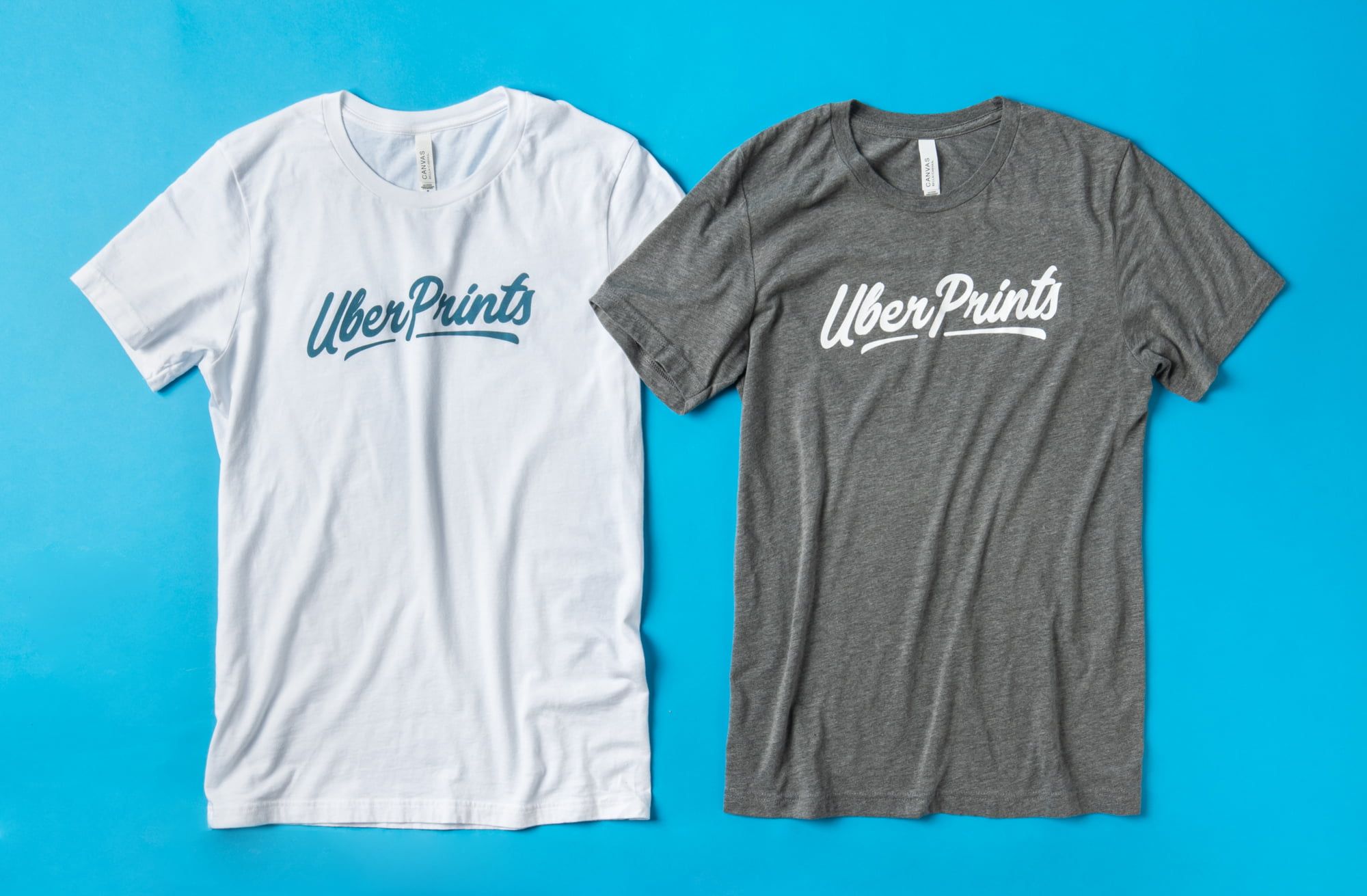 Fabric: Soft and even softer
Because both of these styles are retail-quality t-shirts, both of them are made of the kind of high quality materials you'd expect. Soft and comfortable — but there is still a notable difference between these two that has everything to do with their materials.
Premium Tee
The Premium Tee is our top-tier cotton fabric t-shirt. More specifically, it's made of a combed and ring-spun cotton that's soft and really comfortable to wear.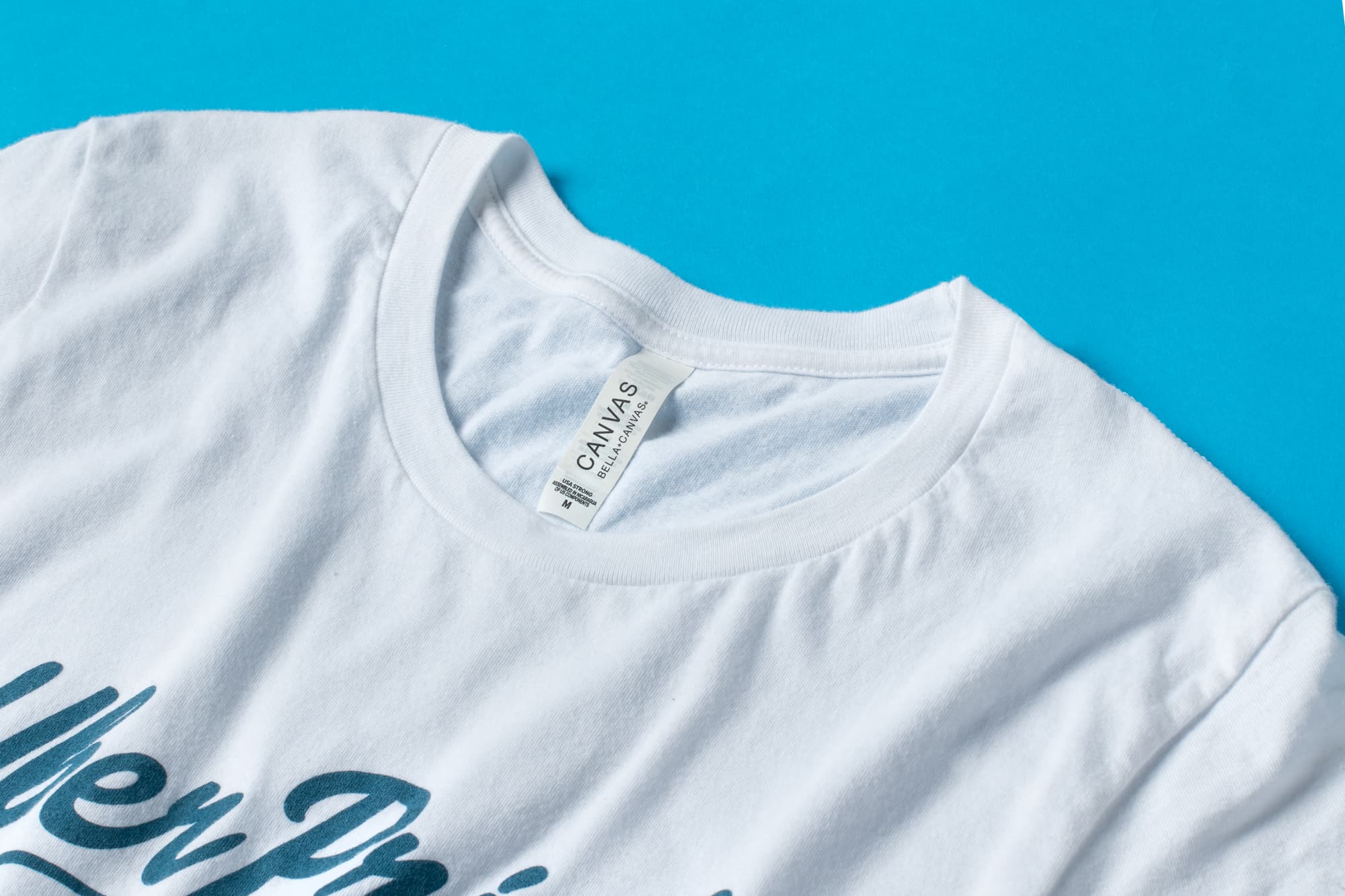 Triblend Tee
The Triblend Tee is made out of a fabric that's a blend of combed and ring-spun cotton with polyester and rayon to give it an even softer feel. It's more light-weight and a bit stretchier as well which makes the shirt feel and fit even better than just the Premium Tee.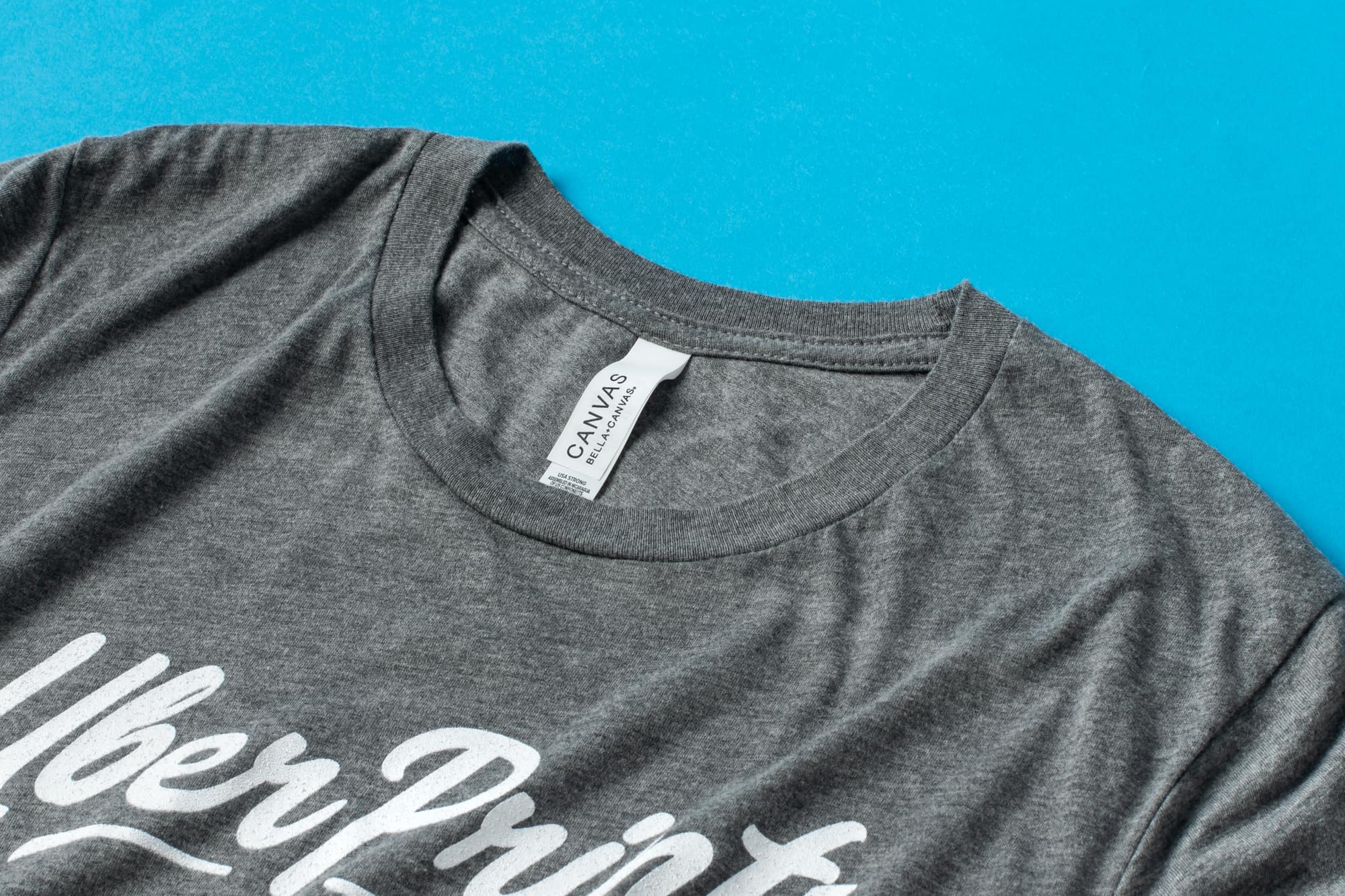 If you want to learn more about these fabric differences, take a look at our complete t-shirt fabric guide to better understand the materials used to weave your favorit shirt.
Fit = Fitted
This is one area where these options are almost identical. The Triblend Tee might be slightly more fitted than the Premium Tee, but both of these are going to have high-quality, retail-looking fits made with side-seam construction and slightly more fitted sleeves and shoulders.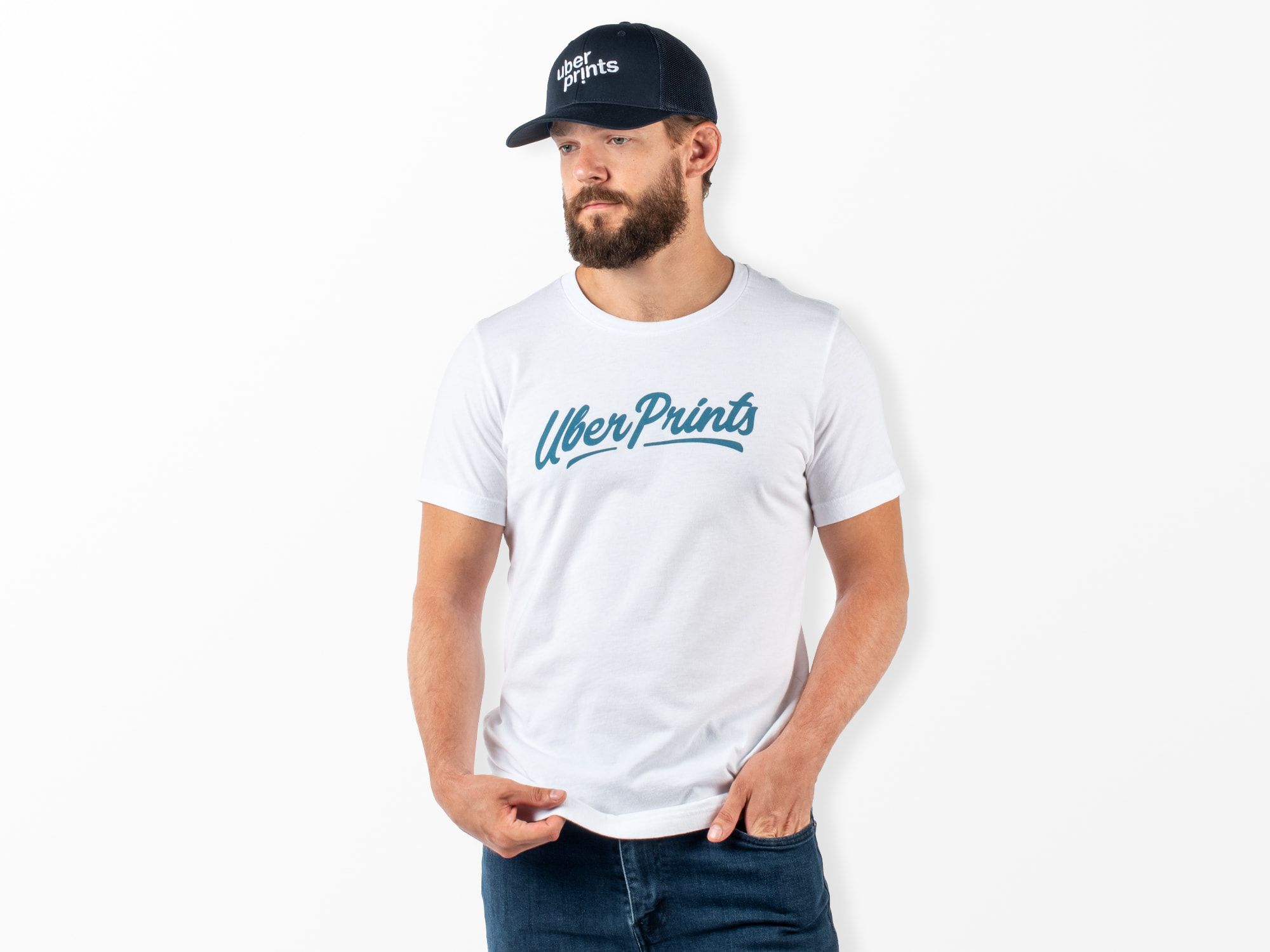 It actually makes both of them great options for men and women, and if you are in-between sizes — or you just want a looser fitting shirt — I'd recommend just going up one size.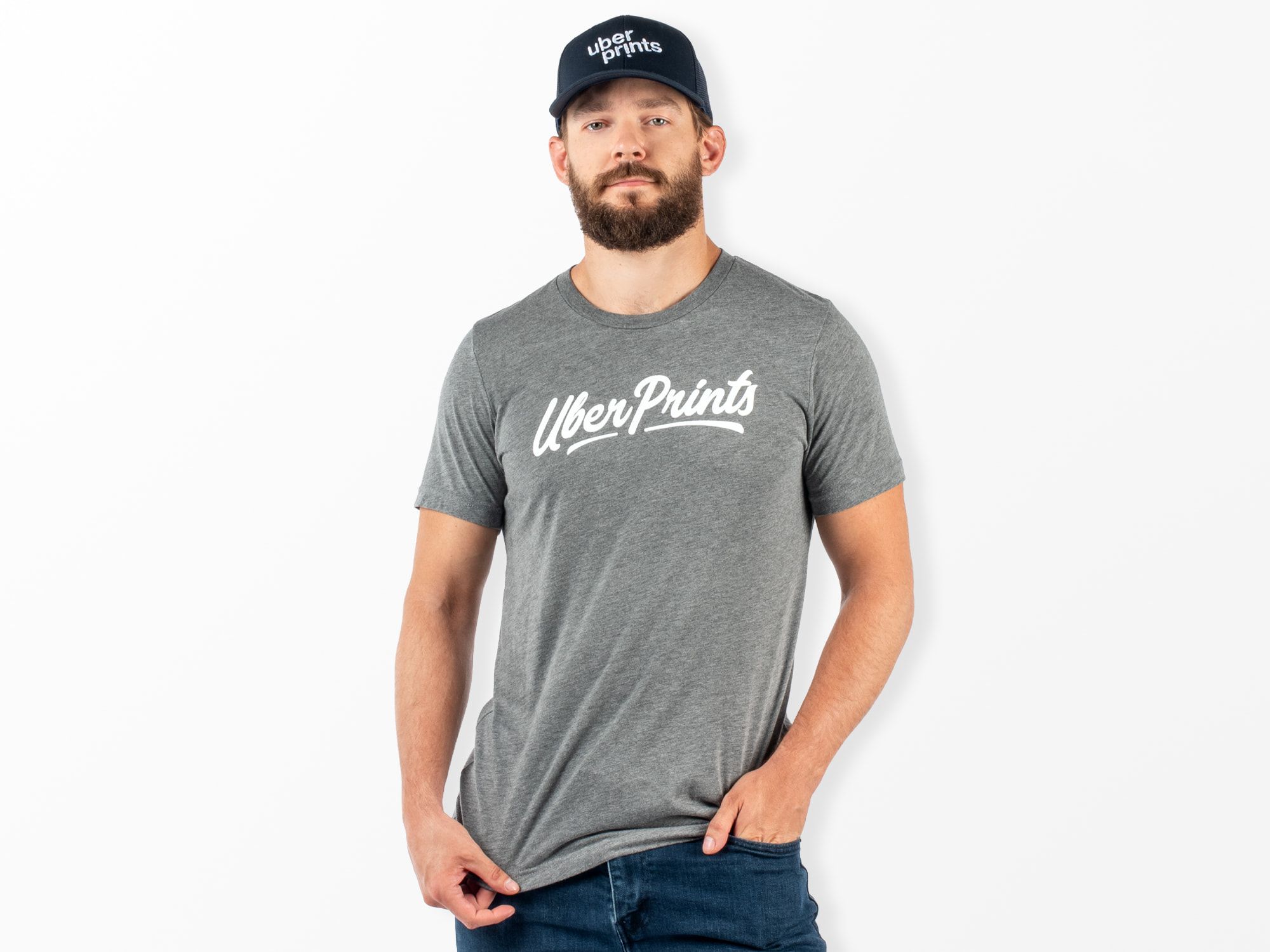 Color options
Colors can actually be one of the most important factors because whatever you pick is going to need to look good with the design your making. Thankfully, both options have terrific colors available, but there are some differences here.
Premium Tee
The Premium Tee is definitely going to have the edge here as far as the total number of colors. Cotton t-shirts like these tend to have a lot more choices for both digital printing and screen printing.
Triblend Tee
The Triblend Tee is going to be more limited on the colors available for no minimum digital printing — many colors just aren't compatable with the process. However, tons are still available for screen printed orders and they all have a unique heathered look that's a result of the blend of materials.
Pros and cons
Premium Tee
Pros
Affordable premium features
Tons of color options
100% cotton (heathered colors are a cotton-poly blend)
Cons
Not as soft as the Triblend Tee
Triblend Tee
Pros
Super soft triblend fabric
Ultra comfortable fit
Heathered colors
Cons
Premium price tag
Limited no-minimum colors
Making a choice
The Premium Tee is the first shirt we reach for when someone first asks for a good t-shirt. It's made of a high quality, soft cotton material, has tons of color option, and really is at a great price makes it not much more than many of our cheaper options. It's the perfect go-to that gets you a nice t-shirt at possibly the best value you can find.
The Triblend Tee is where we look when recommending the best of the best. There's definitely a price jump which entirely comes from the more costly triblend fabric. But that triblend fabric gives it the kind of super soft feel that you have to show somebody. It's light-weight, perfectly stretchy, and luxuriously soft. Not to mention the colors just look cool too.
Both of these make great t-shirts for brands, or companies — or really anyone that's looking to level up their custom t-shirts and give them a retail-quality look.
Other styles to consider
If neither of these two options seems quite like the thing you're looking for we have plently of other custom t-shirts not to mention a full catalog where we literally have hundreds of other styles, everything from hats, hoodies, and more.
I hope this guide has been helpful, if you ever need any help designing or ordering always feel free to reach out to us.