Whether you love them or hate them, family reunions are events to be remembered. And what better way to keep that memory than with a matching set of family reunion t-shirts? T-shirts will help your group will stand out, easily find each other in a crowd, and make for a great keepsake from the event. Here are some ideas for family reunion t-shirts that will help make your next gathering even more memorable.
1. The Classic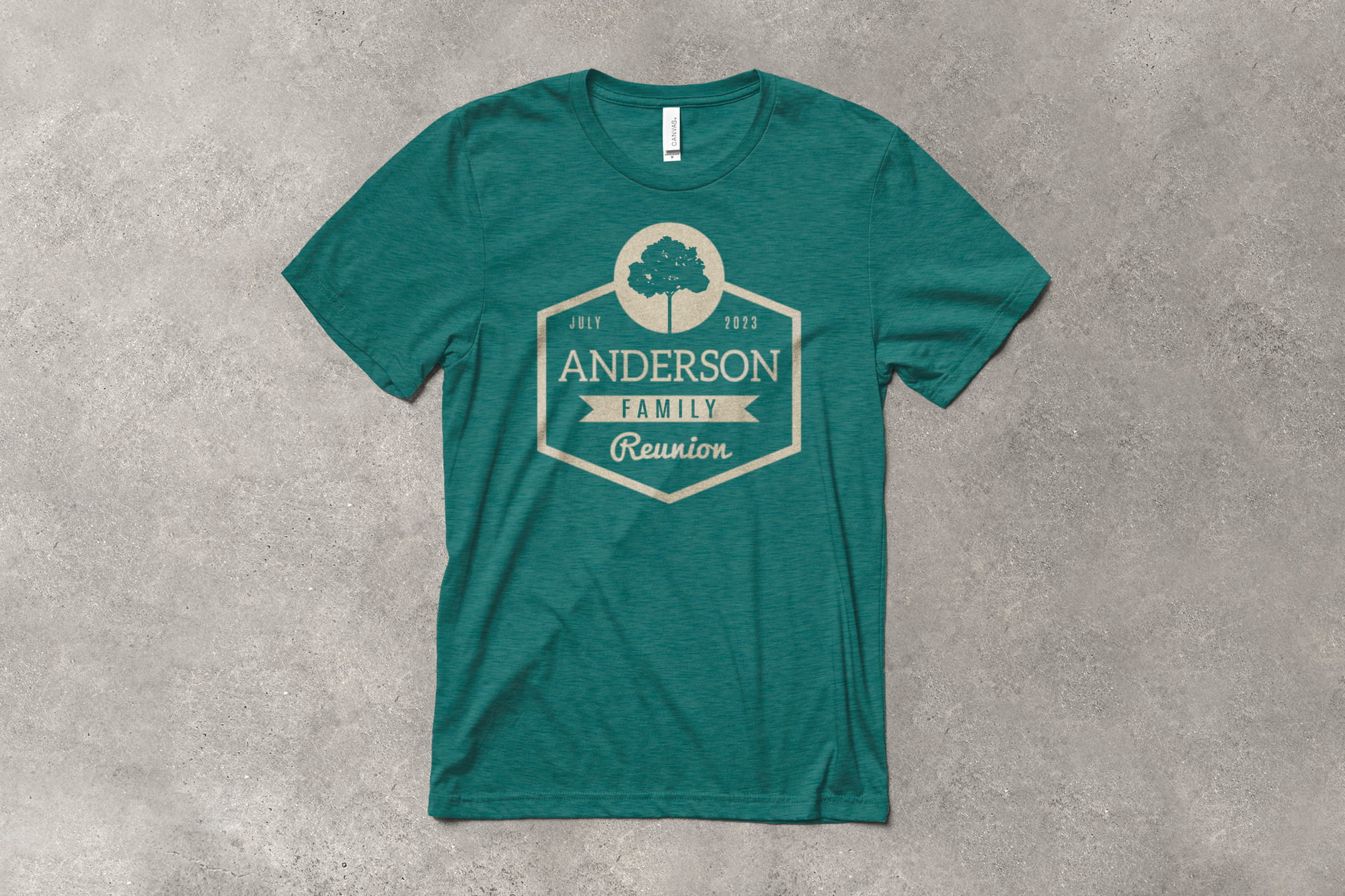 Sometimes the most straightforward design is the best. A simple t-shirt with the family name and reunion date printed on it can make a great keepsake for everyone who attends. You could also add a fun family slogan or a favorite quote to the design to make it more personal.
2. The Theme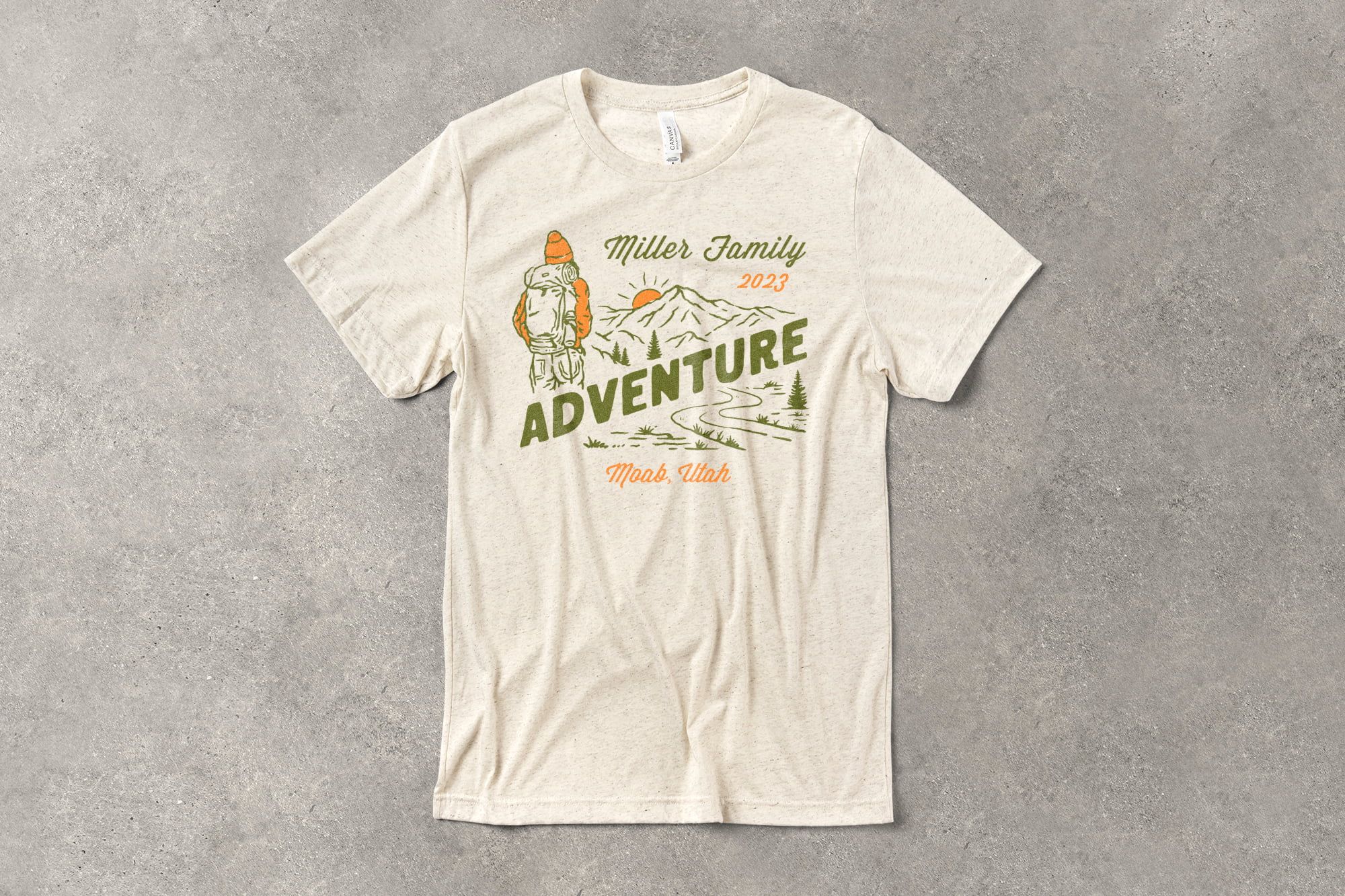 If your family has a particular hobby or interest, you could create themed t-shirts around that interest. For example, if your family loves hiking, you could create t-shirts with a mountain or forest design. If your family is into sports, you could create shirts with your family name and a sports ball or other related graphics.
3. Make a Joke of It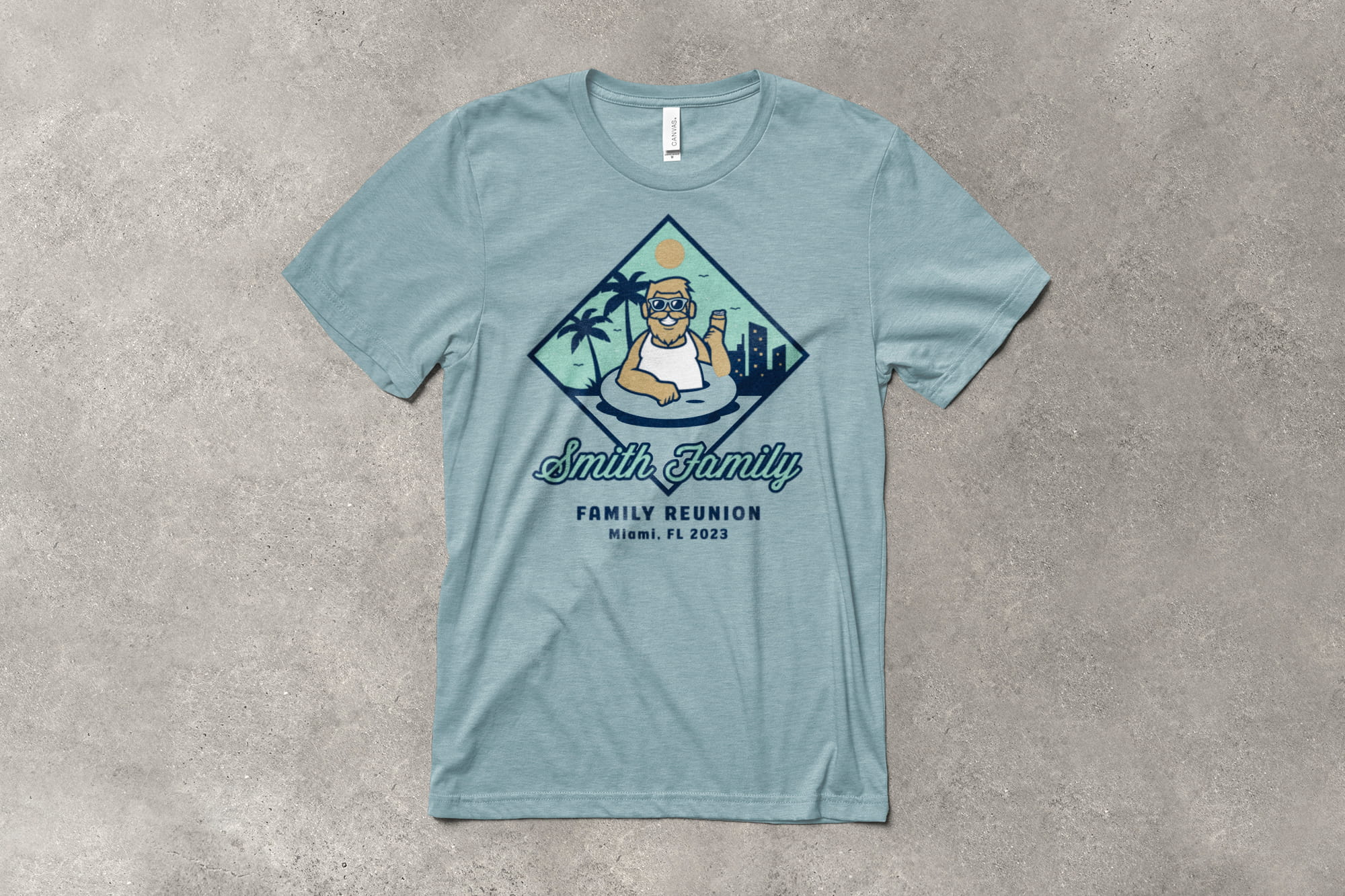 Sometimes it's hard to get the whole family excited about wearing matching t-shirts. A solution to that can be funny custom t-shirts. Making a joke of out of it will make everyone feel at ease and possibly even proud to rewear the custom tees.
4. The Tree (A Family Reunion Staple)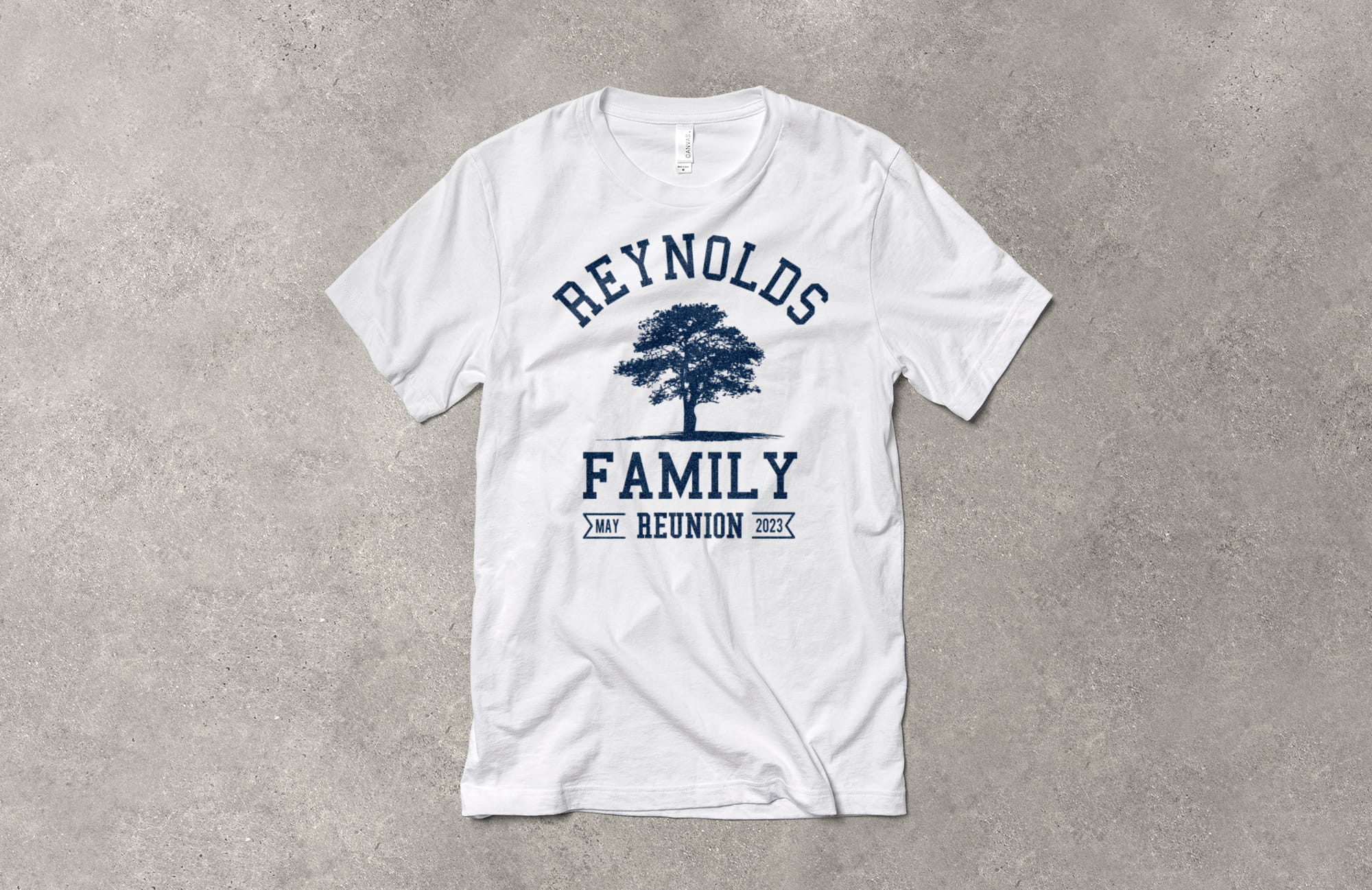 For a more traditional family reunion design, you could create t-shirts with your family tree printed on them. Everyone knows trees just go with family reunions. You could include the names of each family member on the tree or just include the family surname. This is a great way to celebrate your family's history and heritage.
5. Color Grouping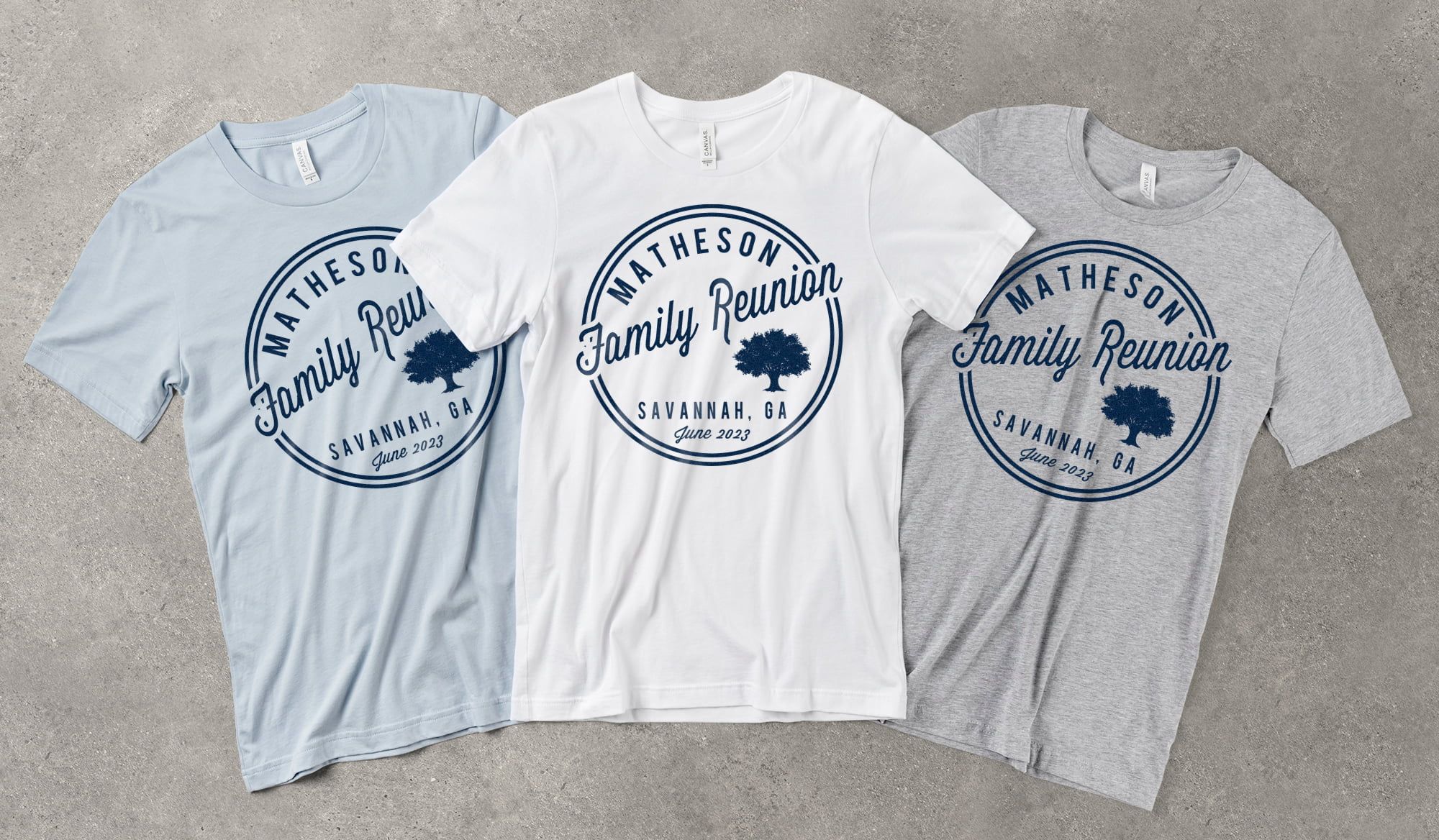 Another option is to create t-shirts in a specific color that everyone a branch of the family wears. This creates a uniform look that helps differentiate each branch of the family. This can make for some fun family photos.
6. Keepsake T-Shirts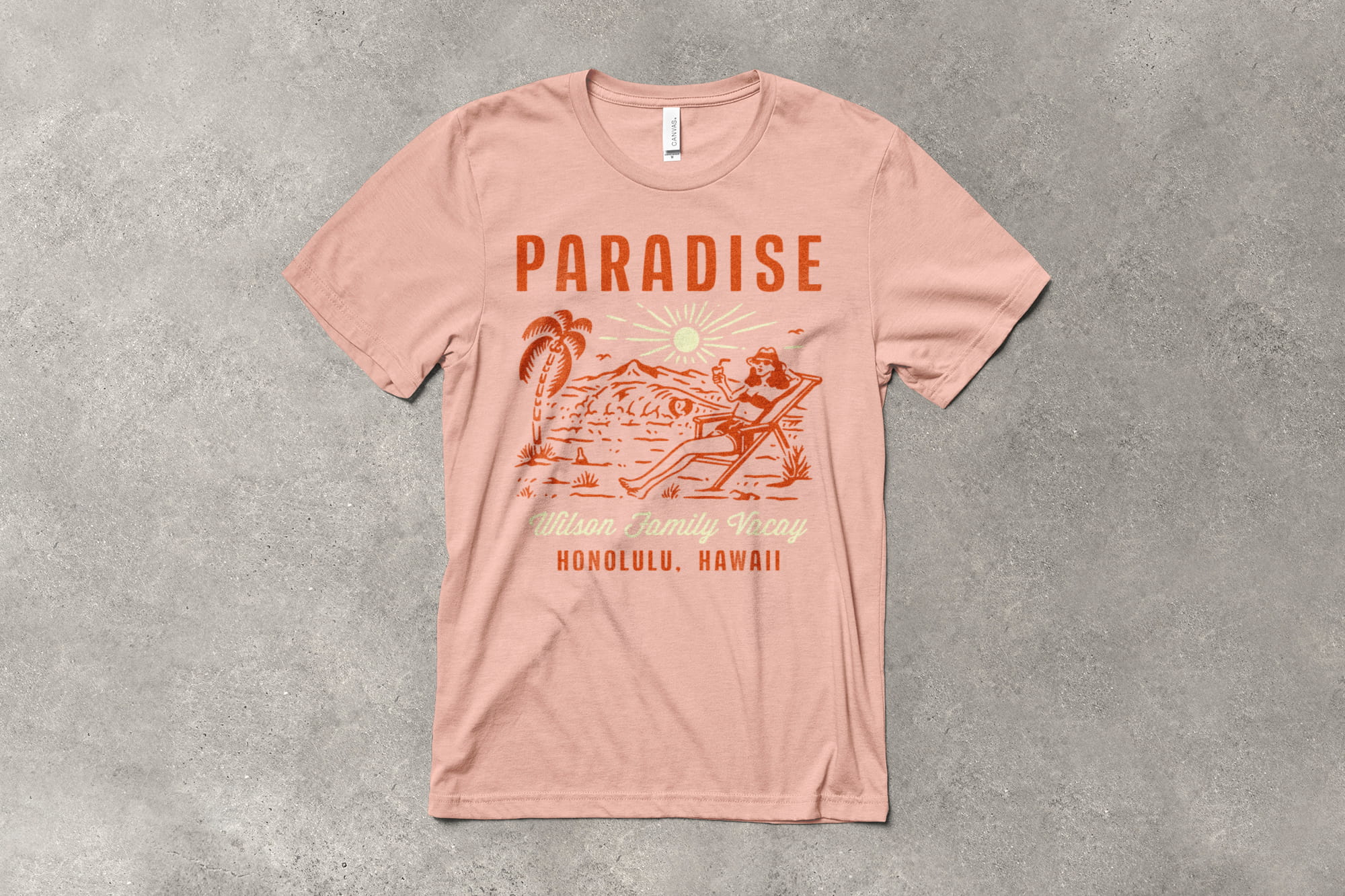 If your family is getting together for a vacation or trip, you could create t-shirts that commemorate the event. You could include the name of the location you're visiting, the date of the trip, and any other relevant information. This is a great way to create a lasting memory of your family vacation.
In conclusion, family reunion t-shirts are a great way to create a sense of unity and pride among your family members. With so many design options available, you're sure to find something that suits your family's style and personality. Check out our Family Reunion T-Shirt Designs or get creative and start designing your family reunion t-shirts today!