There are many choices involved in assembling your ideal t-shirt design. Just selecting the best color scheme and font can be an overwhelming task, and those are only part of the design process. It helps if you know where you want to start – and that's the t-shirt and brand.
Along with serving as the canvas on which your ideas will live, the t-shirt has qualities important to look for in all apparel. How does the fabric feel? What is it made of – and how is it made? Questions about comfort and construction, not to mention cost, breathability, style, fit, and a range of other considerations, may inform your decision on which garment to choose.  
We hope to simplify that decision-making for you by spotlighting one brand that scores high on all the tests of t-shirt awesomeness: Bella+Canvas.
And in turn, show you why the brand makes up such a significant portion of our custom apparel catalog, and are some of our most favorite garments to work with and wear.
What is Bella+Canvas?
Launched in 1992 by friends Danny and Marco, Bella+Canvas is a leading-edge t-shirt retailer and manufacturer that has developed several signature innovations in fabric construction. A well-loved brand within the apparel industry, the company has claimed several newsworthy milestones, including a status as the largest manufacturer of non-medical masks in the world during the pandemic in 2020.
Most notably, however, Bella+Canvas has taken steps to become one of the most eco-friendly fabric manufacturers in the business. By integrating green technologies and prioritizing sustainable processes across the board, they limit waste and minimize negative environmental impacts. These eco-friendly practices, along with the brand's commitment to quality fabrics and modern style make Bella+Canvas a great choice in your t-shirt design journey.
The Material
When you think of a t-shirt's material, a few key terms like "ring-spun" or "100% cotton" might come to mind — but what do these words mean? It's less complicated than you might think. As you could probably guess, this terminology refers to the quality of cotton from a manufacturing perspective. They help describe how the cotton is treated and rendered into the clothes you wear.
To throw some more fancy words at you, Bella+Canvas uses what they call their signature Airlume Combed and Ring-spun Cotton, making it the smoothest and softest fabric on the market.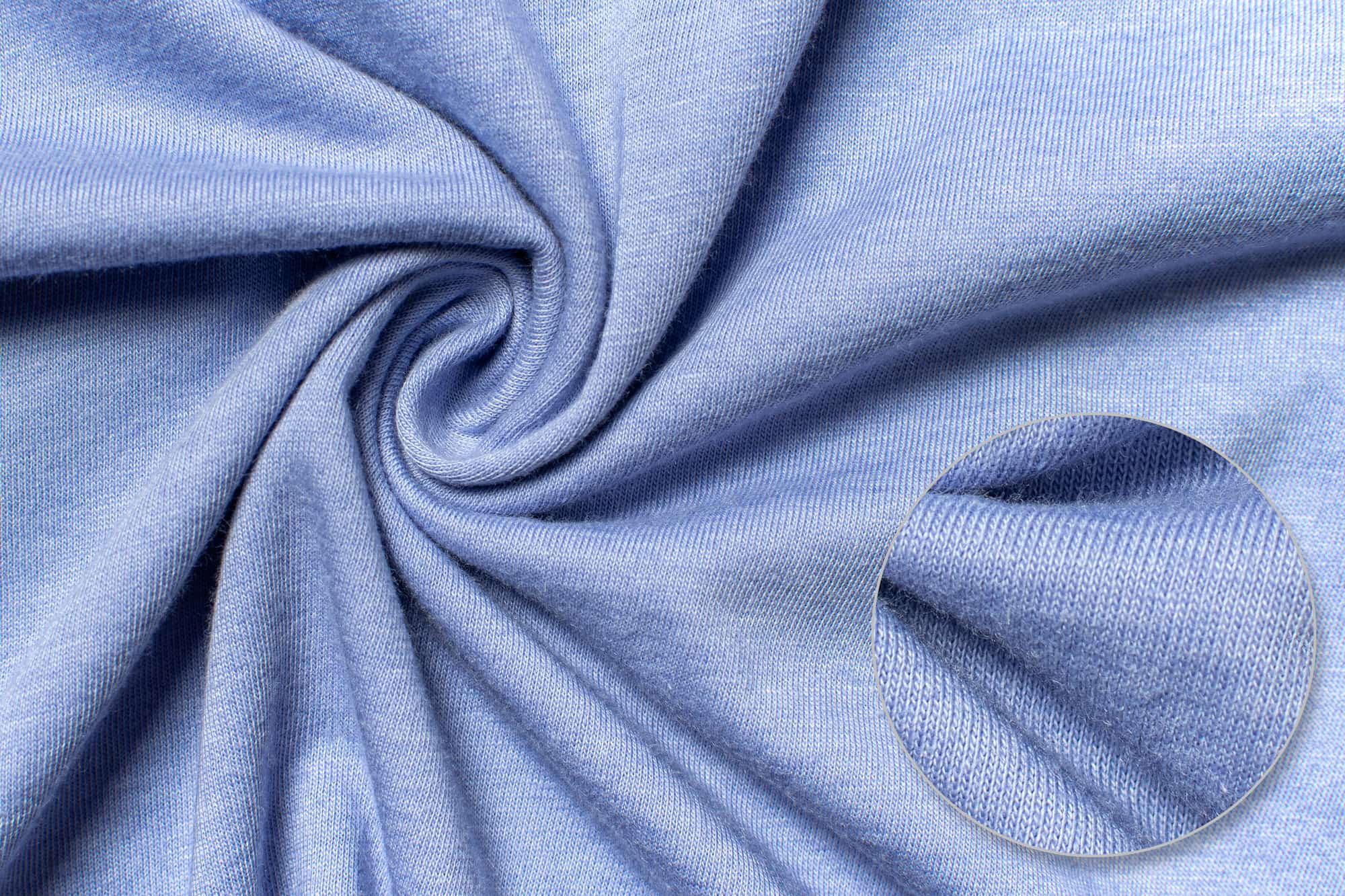 To understand why, consider that all cotton t-shirts generally rank into three buckets depending on their fabric quality: open-end cotton, ring-spun cotton, as well as combed and ring-spun cotton. These terms essentially refer to how much work goes into refining cotton – removing impurities, straightening fibers, binding them, etc. – and indicate how smooth and soft the t-shirt will be.
Open-end cotton (also often referred to as just 100% cotton) is a reliable fabric, but it uses the least advanced method of cleaning and straightening fibers, thus these t-shirts are rougher. Ring-spun cotton uses a traditional method that better aligns and binds fibers, resulting in smoother fabrics. Combed and ring-spun cotton goes a step further, literally combing out impurities before being spun into finished yarn.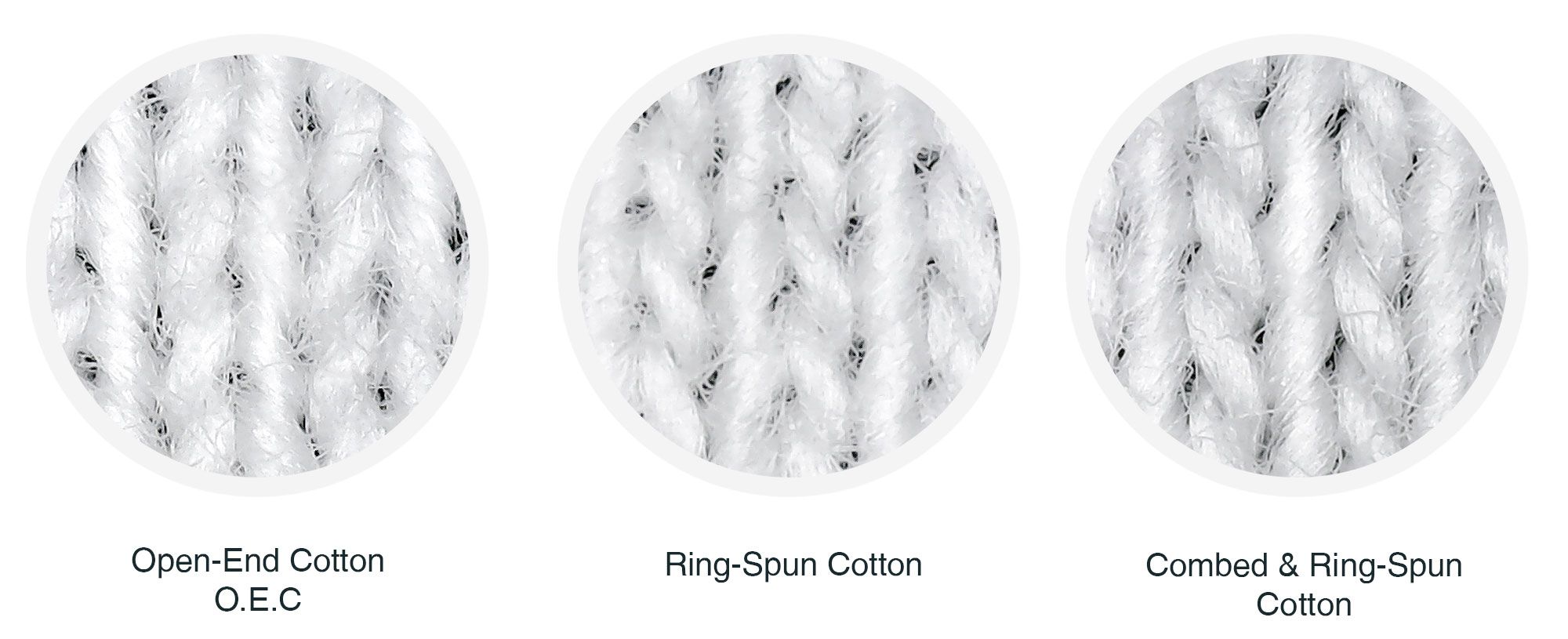 For more on these fabric-making processes, check out our t-shirt fabric guide.
Bella+Canvas is the only manufacturer that takes this refining process even further with their signature Airlume Combed and Ring-spun Cotton. This is a finer-toothed combing process that removes more unwanted cotton fibers, leaving behind only long-staple fibers of cotton. All this to say, the fabric made by Bella+Canvas is pretty much the pinnacle of both quality and comfort.
Take a look at this video from Bella+Canvas to see more of how their fabric is made.
The Style
The true test of a t-shirt's fashion cred is its ability to look stylish before any print is layered on it. More than a blank slate for your creative design, it's fashion apparel subject to all the trends of the garment industry. How do you make sure your t-shirt stands out?
As manufacturers who are always thinking ahead of the curve, the folks at Bella+Canvas are experts in emergent t-shirt trends, from stylish crop tops to oversized streetwear. These essential designs are born from a studied, careful approach to t-shirt style and respect for casual wear. Bella+Canvas takes pride in making t-shirts that look good on their own, because they know that a good final product begins with a strong foundation.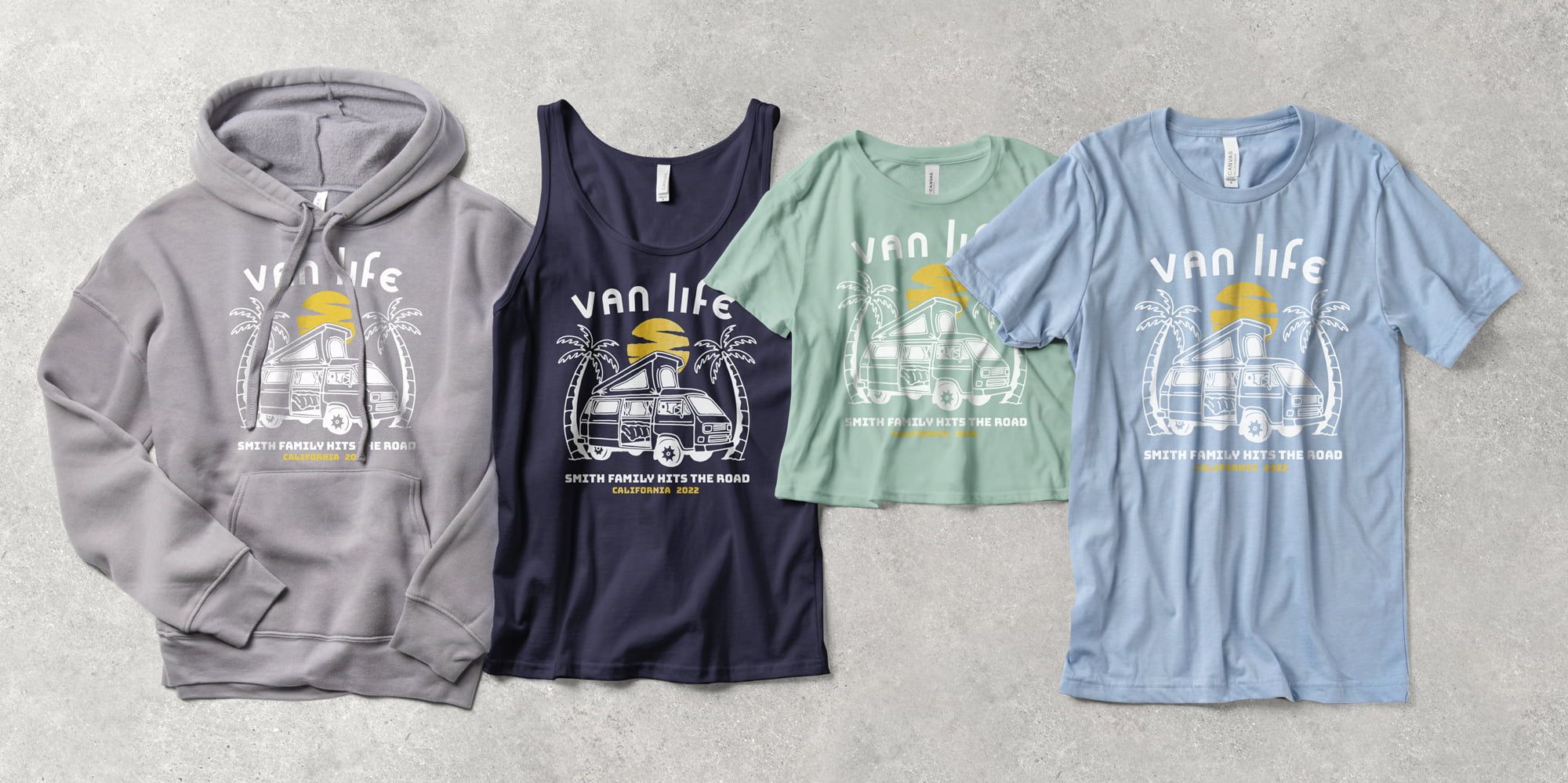 That's why they're also committed to ensuring their t-shirts fit your body as well as possible and only make side-seamed t-shirts – never tubular t-shirts. Side-seamed construction is a meticulous sewing method that's superior to tubular, which is a cut-and-paste method of slicing into a "tube" of fabric then sewing on the arms and neck.
This video from Bella+Canvas is a great illustration of this:
And to take a quick look at what some of these styles look like, here are review clips of some of our favorite styles:
The Green Practice
By choosing a Bella+Canvas t-shirt, you're supporting their mission to remain one of the most environmentally conscious apparel brands. Two key ways the company has pioneered its eco-friendly practices is through water and energy reduction. By dying their fabric in California (which has some of the strictest environmental regulations) they adhere to the highest level of environmental compliancy and use 7x less water than the average clothing manufacturer.
As a self-described "green company," Bella+Canvas takes every opportunity they can to reduce Co2 emissions. From the use of LED lighting to electric car charging stations in their facilities, the brand leads by example, encouraging employees to adopt renewable energy practices. Beyond that, by recycling nearly everything they can, Bella+Canvas manufacturing facilities and L.A. headquarters produce almost no landfill. They have optimized their cutting to reduce plastic use, and excess fabric is recycled into a number of end-use items including baby bibs and stuffing for upholstery.
With such drive to remain as environmentally conscious as possible, Bella+Canvas ensures that every purchase you make is a tiny step closer to revolutionizing the apparel industry, which is notorious for its environmental waste.
Across the board, Bella+Canvas reinforces its time-tested motto: BE DIFFERENT. From the company's consistent monitoring and trailblazing of t-shirt trends to their green practices and hyper-focus on material quality, they stand out among other t-shirt brands as one with vision – a revolutionary in the apparel space.
---
Get started with your own Bella+Canvas t-shirt and take advantage of all the design tools UberPrints has to offer. By choosing a brand that prioritizes near-constant innovation in their approach to style and fit, you are guaranteeing your t-shirt design is built with the highest quality in mind.