UberPrints is excited to announce our monthly local artist feature, the gARmenT project. The gARmenT project will focus on promoting Georgian artists and their work via a limited edition original t-shirt.
Atlanta artist Thomas Turner's "Mooncatcher" mural, nestled behind Paris on Ponce visible from the Beltline, is dedicated to the people of Atlanta. Turner's pride for his current hometown, his fervor for it's new soccer team, and his commitment to making his art accessible to the masses, makes him the perfect artist for The gARmenT project's maiden voyage.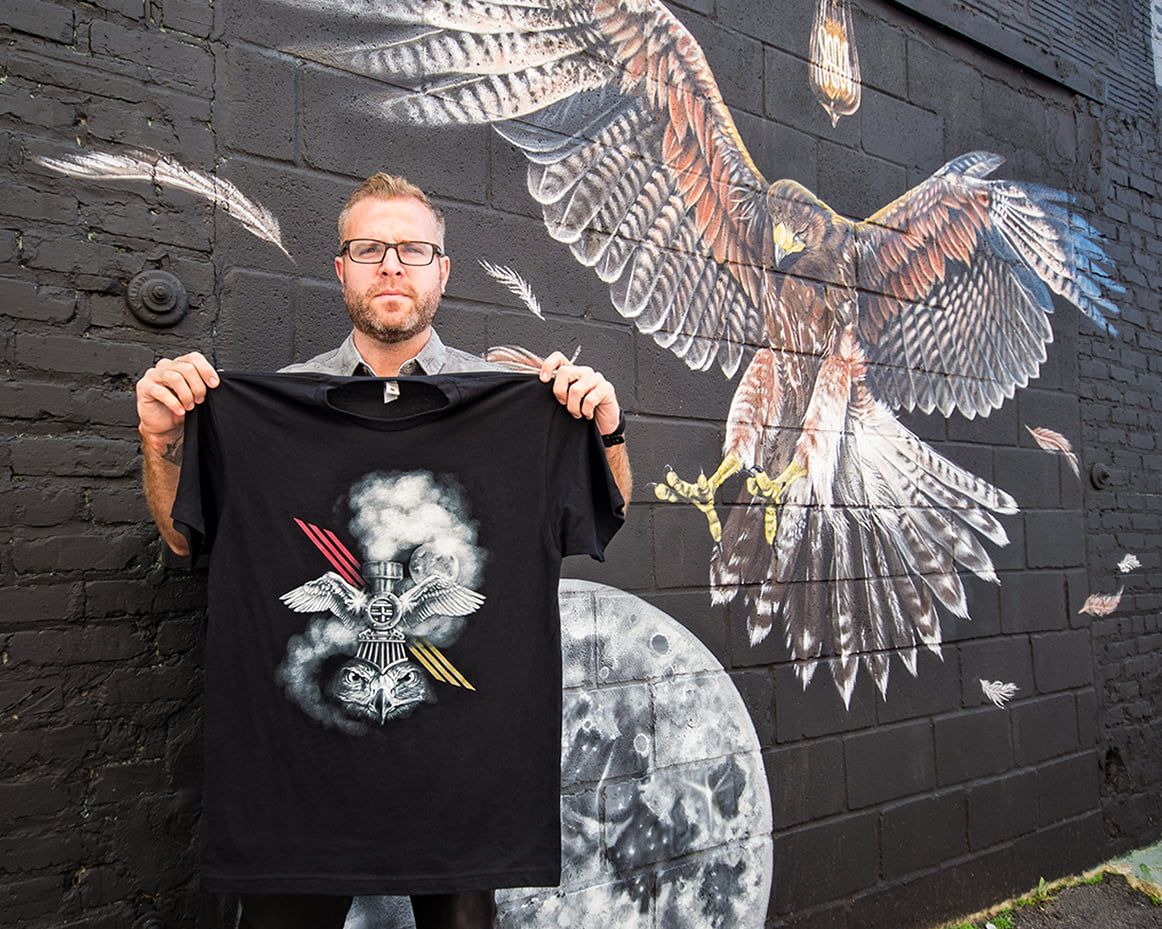 This past June you worked on the OuterSpace project, which features an outdoor mural series in Atlanta. How did working in the Summer heat impact your work and process?
The mural I painted for OuterSpace Project this year was my first official mural. It was amazing to be outside painting because I got to interact with the people. The fresh air was a nice change of pace compared to being stuck in the studio as well… except when it was raining or 90+ degrees. That part was a challenge, but that is an Atlanta summer for you. The mural is called "Mooncatcher". Its simple meaning is to shoot for the moon. It's dedicated to the people of Atlanta.
Looking back at your some of your previous works, there is a recognizable shift into surrealism. What lead you to that transition?
The transition I made from my 2-D, graphic style into surrealism stemmed from me wanting to make the scenes and messages I was creating visually more believable. I want the viewer to imagine that these places, beings and objects exist in a dual reality. I want to transport the viewer onto another plane of existence for a moment in time.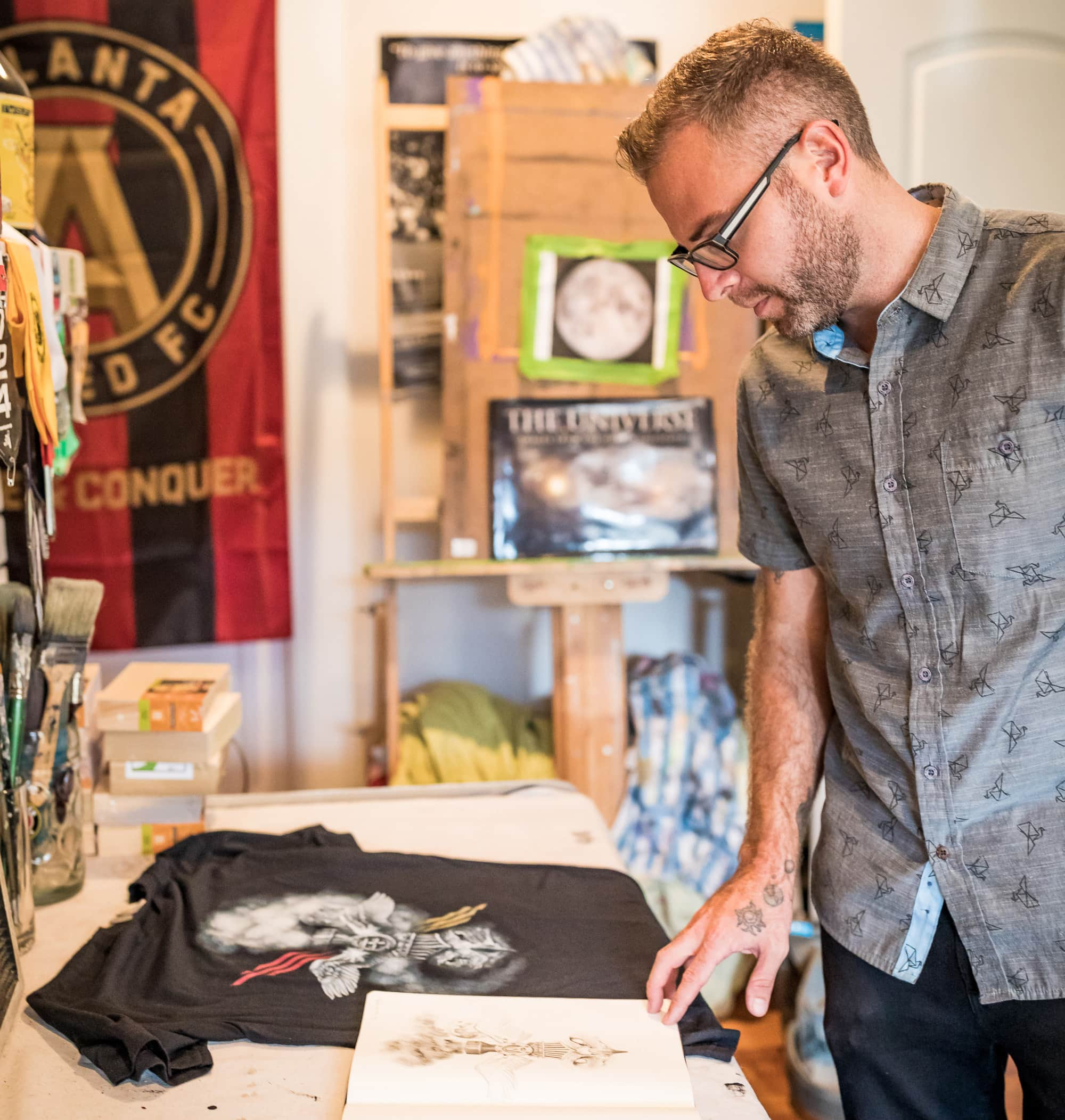 Almost all of your works have a bird represented in them. What is the significance of the birds and how do you decide which species you are going to use?
My work does indeed tend to host an array of birds in any piece of art I create. Overall, birds represent freedom and power. Depending on what the piece is about I will research cultural and spiritual meanings of birds in different folklore from around the world. My favorite bird to paint of late has been the Red-Crowned Crane. This bird represents immortality and also stands as a symbol for protection against negativity.
How long have you lived in Atlanta and what are your haunts in the city?
I have lived in Atlanta for the past 7 years with no sign of leaving. Love this city. My favorite places are near the Beltline and Piedmont Park. El Ponce is my go to spot for tacos and margs. Whether I go out to eat or cook at home, it's most likely to be Mexican food.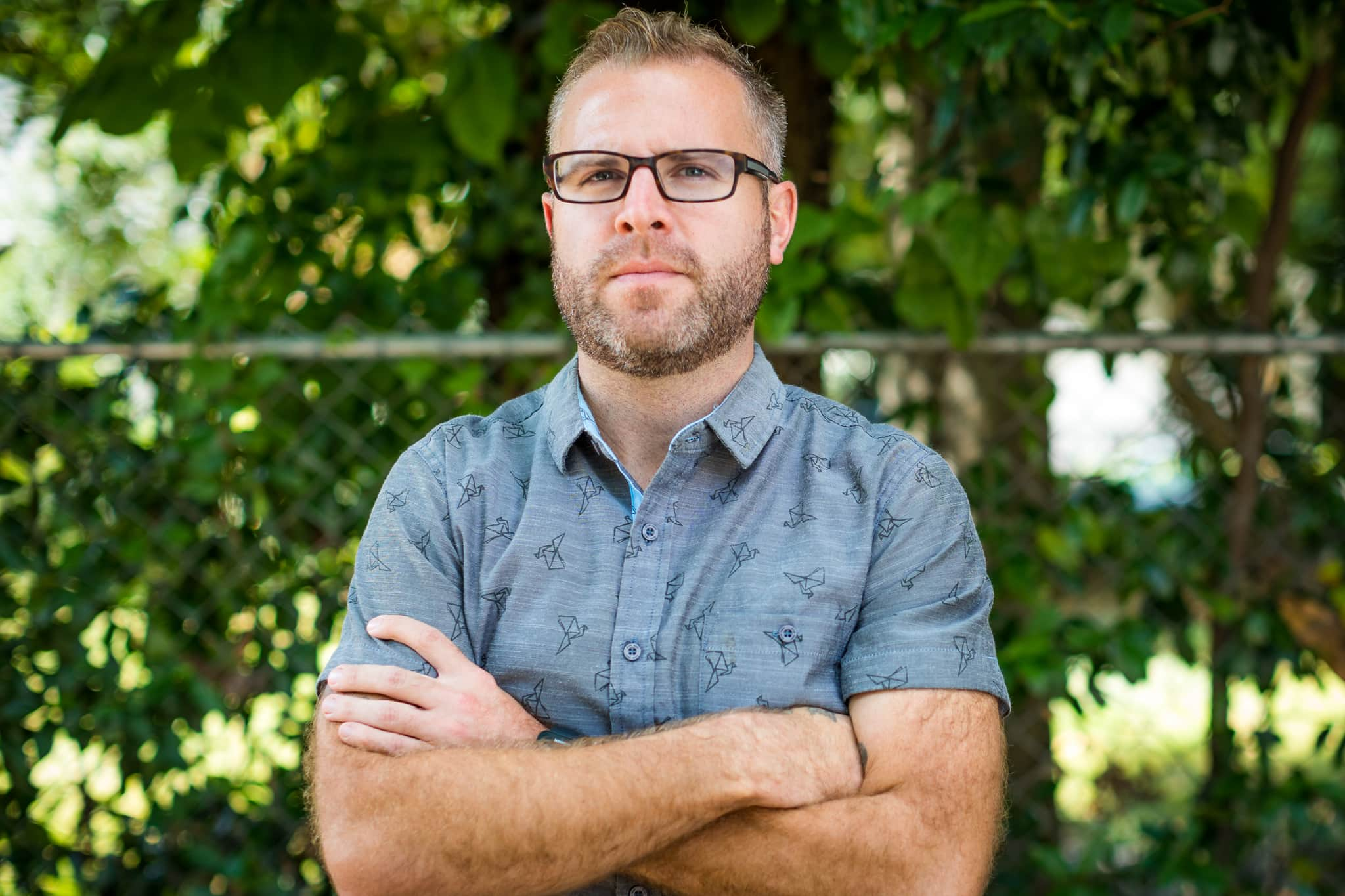 Who and what are the biggest influences on your work, and how do you stay motivated?
In terms of people who have inspired me, stylistically and conceptually the biggest influence on my work is Salvador Dali. Bob Ross played an integral role in my introduction to painting landscapes and texture. But by far the biggest inspiration and motivator is Greg Mike and the ABV crew. Years ago they exposed me to the artistic world I knew existed, but had yet to enter. ABV opened the door and through it I found myself assisting and creating with artists from all over the world. They brought my work ethic to the next level. They showed me to be innovative and that fine art can exist outside the parameters of a gallery space. Ultimately, Dali, Bob, ABV and Greg Mike continue to inspire me to be great. To go big and to always BUILD!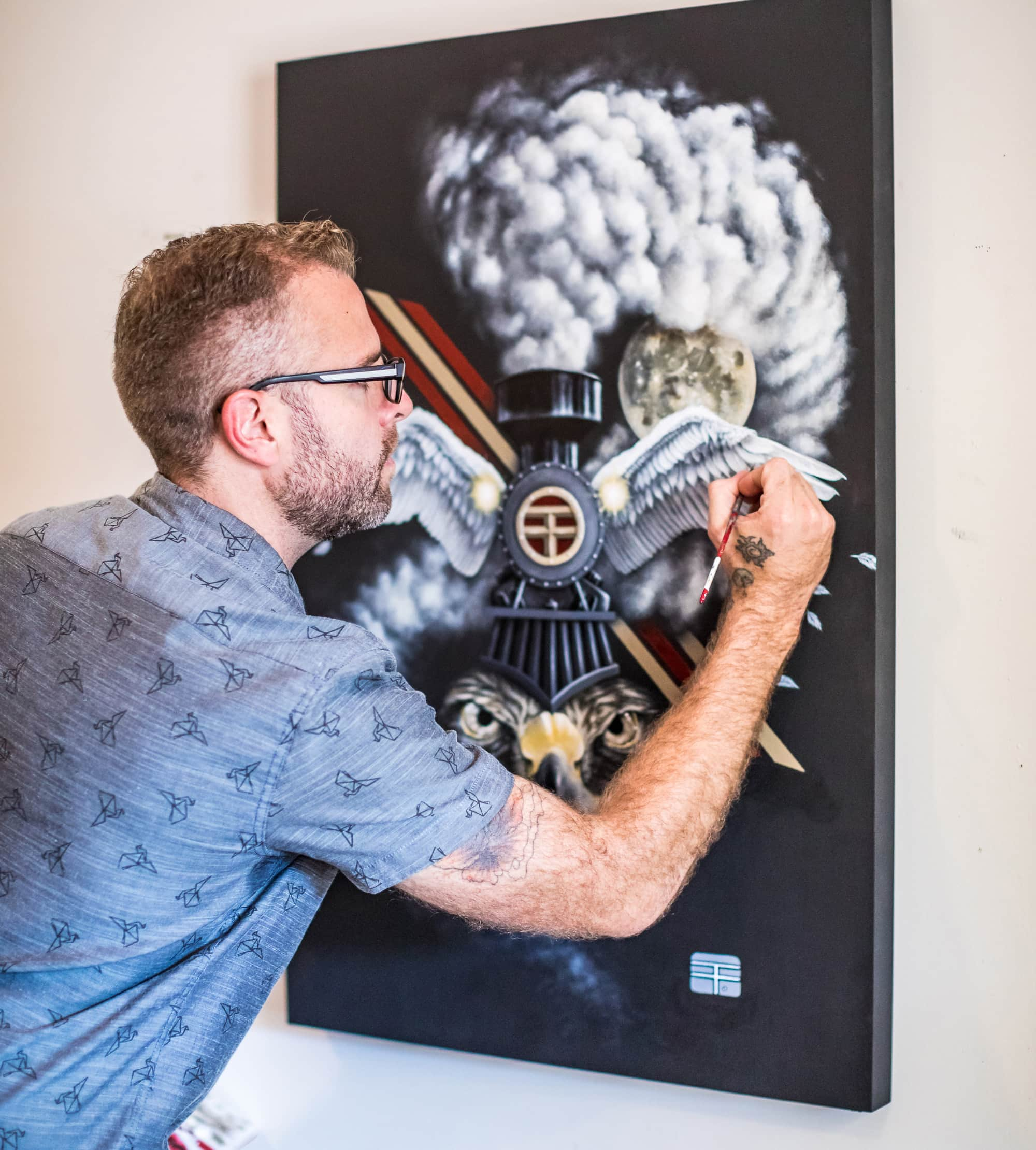 What is your painting process like? What are your favorite mediums and surfaces to work on?
My painting process begins with what inspires me: folklore from around the world, religion (mainly Buddhism), philosophy, animals, Quantum Theory, Outer Space, color, and landscapes. From there my own stories unfold and the sketching process begins. Next step is to transfer the sketch onto the wood panel, canvas, wall or whatever it is I'm going to paint. I am not a loose painter so there is not much room for error when I begin the painting process. Although, I leave room for myself to reinterpret what my story is along the way and am able to subtract and add visuals accordingly. I usually wait to title the piece until the piece s complete due to this aspect. I don't like to box myself into one specific image/concept without allowing for spontaneity or adaptation to play a part in the process. The ephemeral is important to me.
What is the soundtrack to your work? Do you  listen to music, podcasts, etc while you paint?
I always have some music playing in the studio. Reggae, jazz and ambient down tempo are the go to. It all eventually becomes white noise as I enter deeper into the studio vibe though. Sometimes I get so enveloped in what I'm doing that the tracks loop for hours without me even noticing. That's when I know work is getting done.
Who is your favorite Atlanta United player?
My favorite Atlanta United player is Josef Martinez. He is always in the right place at the right time. The opposing defense is drawn to him allowing other United players to get open for scoring opportunities. I also really like his support of Atlanta. He seems very excited to be in our city (now his city too).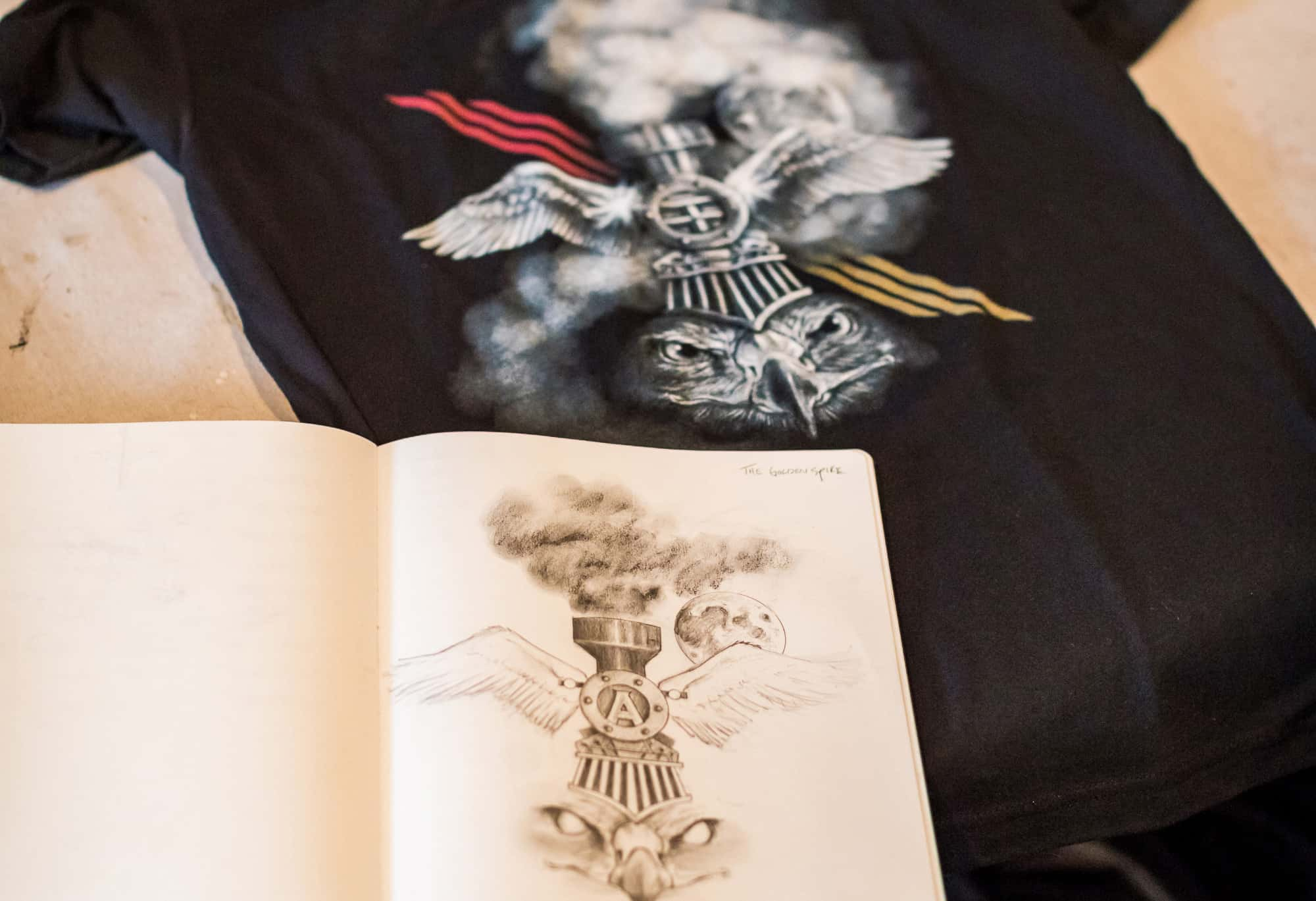 Any exciting projects in the works or art shows we can look forward to?
I always have something in the works, but the next big venture is the release of this Atlanta United inspired shirt! After the giveaway it will be available for purchase on my site at www.thomasturnerart.com/shop.
To enter to win one the Thomas Turner limited edition tee, visit us on instagram @uberprints.
For more information about Thomas Turner's art visit www.thomasturnerart.com and to customize a personal shirt with your own original artwork visit the UberPrints studio.