Rob Dello Russo's shirts with UberPrints encompass what his tattoo and barbershop, The Boston Barber & Tattoo Co., is all about…a dapper dude with fortitude.
In 2007 Dello Russo set out to create a men's barbershop that exudes dignity and expert workmanship, but also incorporates the "grit and heart that is ingrained in the fabric of every North Ender and Bostonian". In 2014, he had the opportunity to up the attitude with the addition of the tattoo parlor. Making him one of a handful of multi-concept shops in the United States, and a North End entity.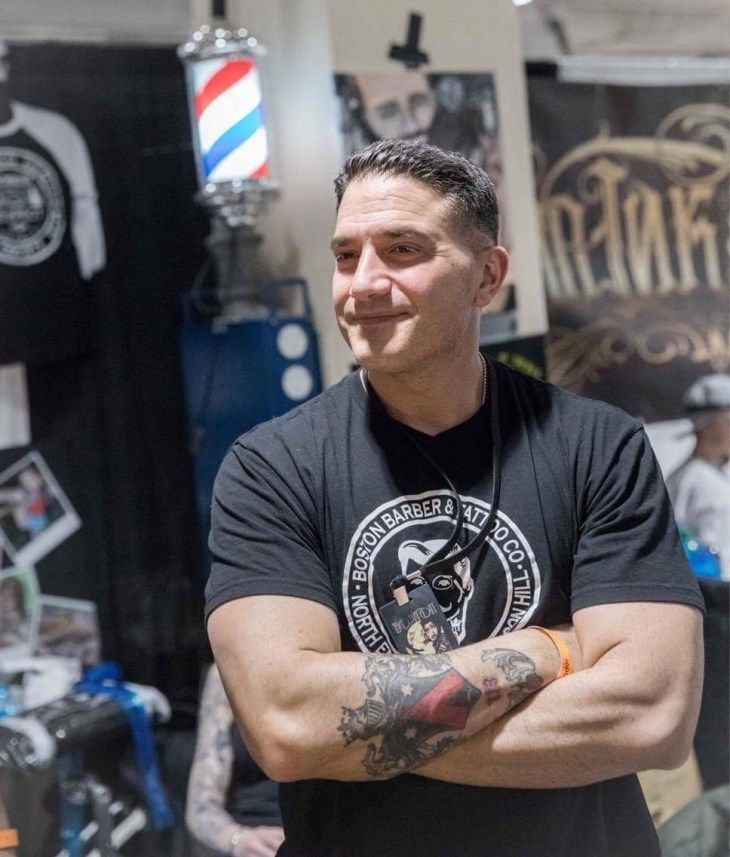 We caught up with the Boston Barber himself, and got to know about how everything came to fruition, insight into his logo, and some of the wildest things he's seen at the shop.
UP:  How did you know you wanted your shop to be multi-concept?
Most people won't know this but there was a time period during the depression era where tattoo shops and barber shops combined storefronts and worked together. There is a whole back story that also explains the black eye in my logo. Tattooist would fix black eyes with tattooing, make up, and by putting leaches on your black eye to minimize the blood flow and the barber would obviously clean you up and get ready for the work day.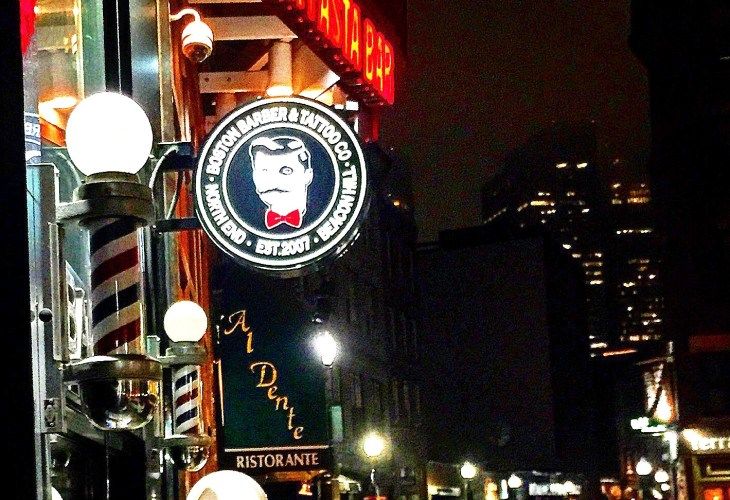 I was fortunate enough to be able to expand a few different times and I always considered myself some what of an artist with an imagination. To be totally honest I just thought it was a cool idea that no one has ever done around here. The idea (for the tattoo shop) was born over 5 years ago, but took as much time to actually get the licensing and finding the loop holes to get it open.
UP: Which service comes first if you have a client that wants both a Tattoo and a cut?
Normally the haircut will come first because it only takes a short time.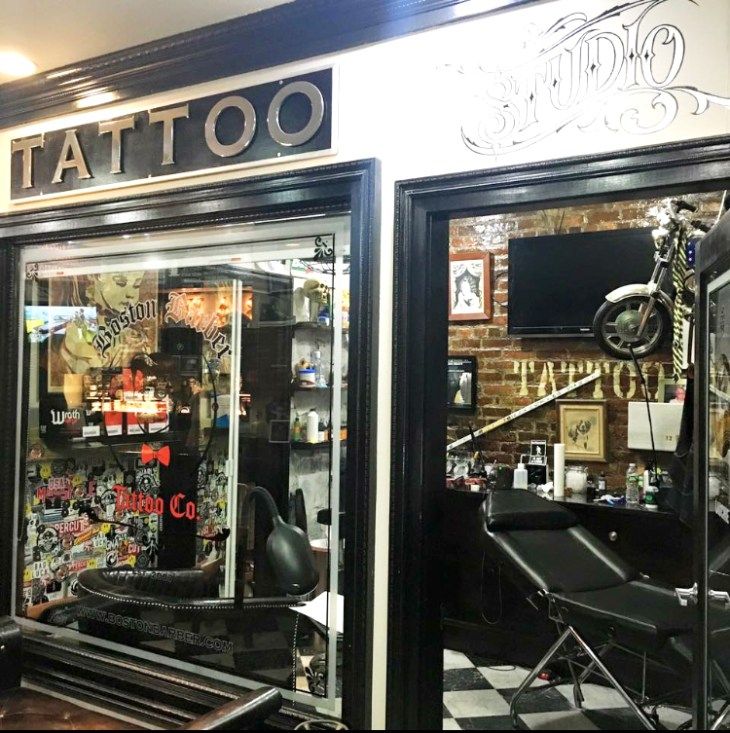 UP: There has to be a trust between both a barber and a tattoo artist with regards to their clients is that why you think your concept works so well?
This is a great question and yes you hit it right on the head. Your relationship with your barber as well as your artist is a very intimate and trusting relationship. What you hear in the shop stays in the shop.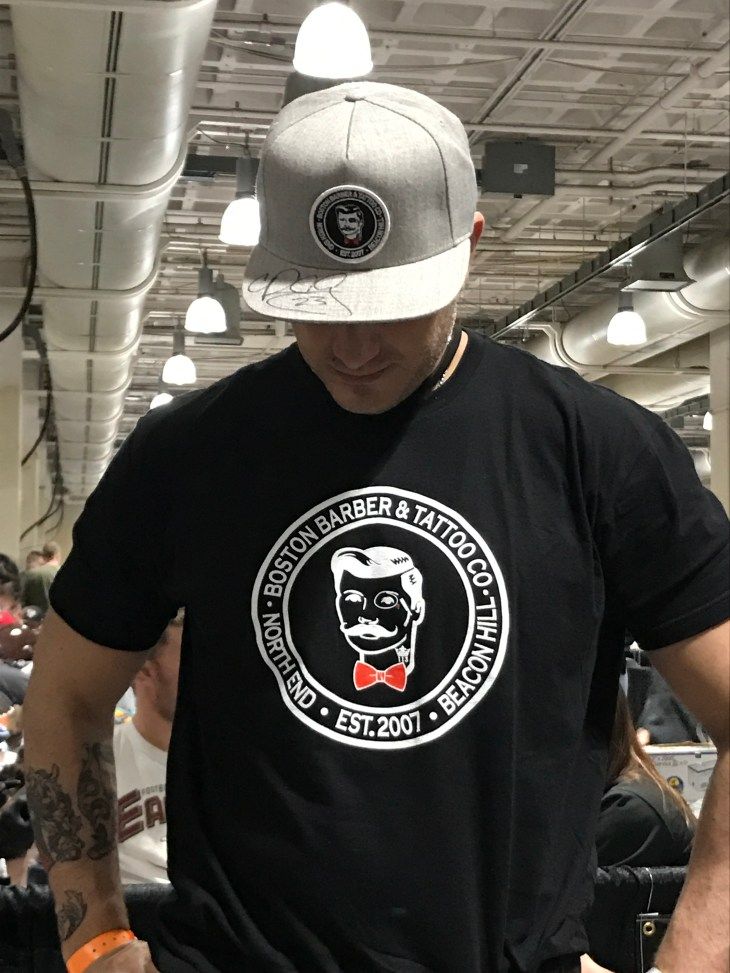 UP: Are any of your employees multitaskers that can do both?
At the moment no. We have come close a few times with an employee that had the ability. We also had several people apply with both licenses. The only problem was they were mediocre at both and that's being generous. You either got it or you don't. That is a tough one.
UP: What are some of the craziest cuts you have seen, or do you mostly stick to classic styles? Same with Tattoo pieces.
As far as the cuts there is not much you can get crazy with, some designs, some mohawks or mullets. The 2 craziest tattoos we have done one is a portrait of Tom Brady on a mans behind, and another kid got the word penis tattooed on his penis. TRUE STORY!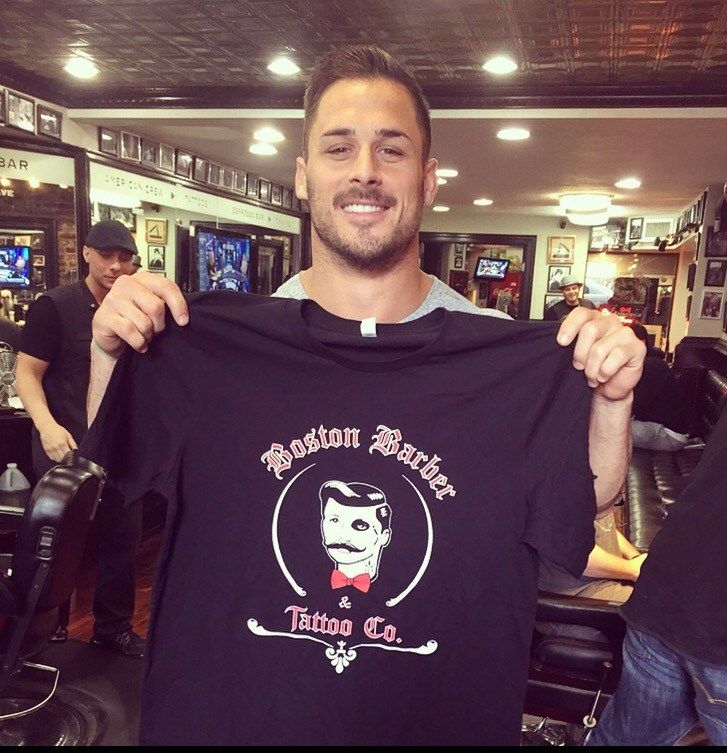 UP: Amazing! Tell us a little about your UberPrints shirts.
The t-shirts literally sell like hot cakes. We do really well with our apparel and designs considering we are not a clothing store.
With nothing to stand in Dello Russo's way, a clothing store isn't a far-fetched idea in his quest for dapper domination.