When it comes to creating a keepsake for your fishing trip, what better way than with a custom-designed fishing t-shirt? Whether you're a group of seasoned anglers or a casual weekend enthusiasts, UberPrints is here to help you create the perfect personalized fishing shirts for your trip. In this article, we'll showcase some amazing fishing designs for customization, highlight featured t-shirts ideal for fishing, and walk you through the easy process of creating your own custom fishing t-shirts with UberPrints.
Dive into Unique Fishing Designs
At UberPrints, we offer a vast collection of fishing-themed designs that you can easily customize to suit your style. Here are a few great options to consider: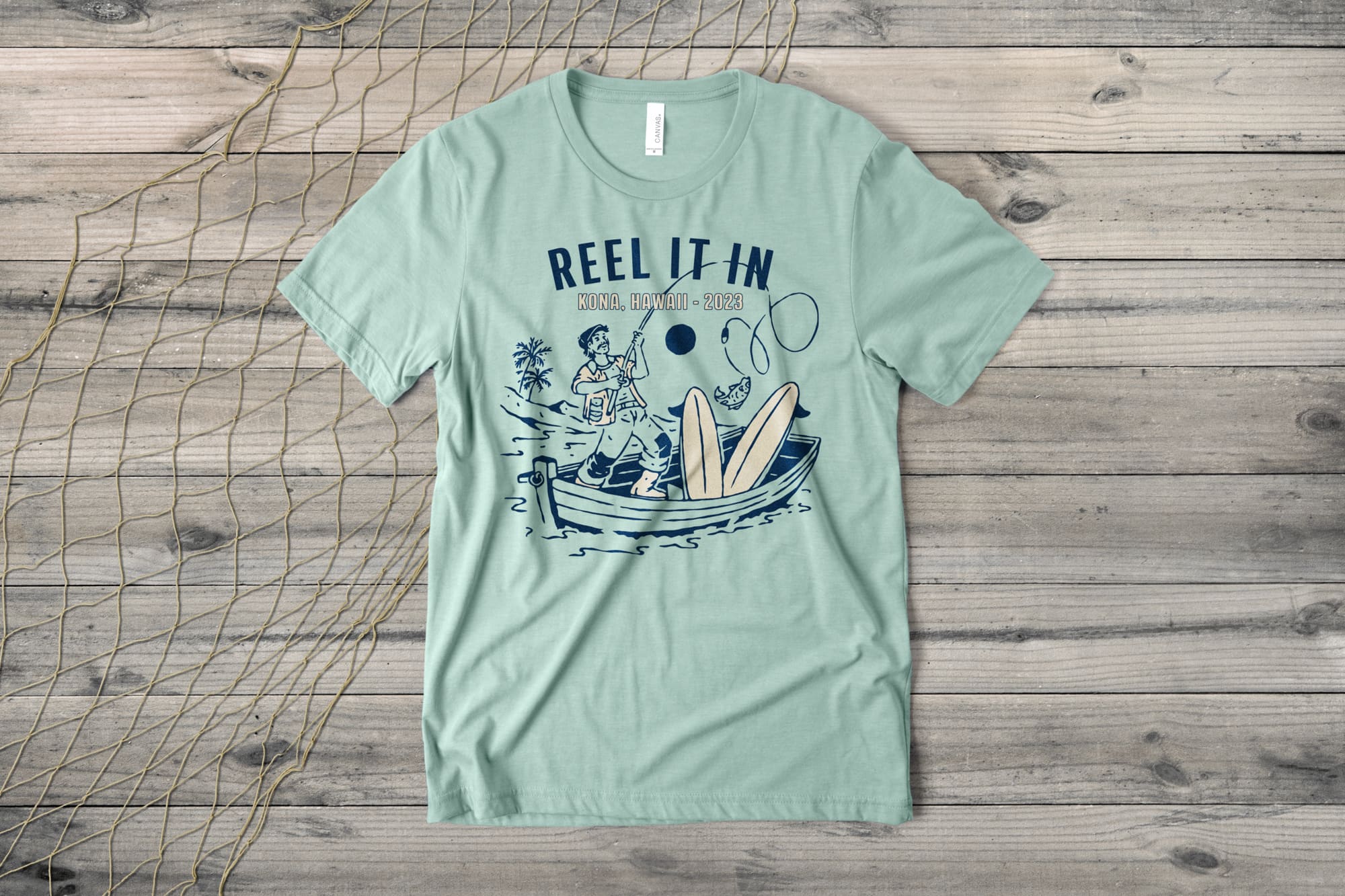 "Reel It In": Show off your angling skills with a design featuring a stylized fish jumping out of the water, surrounded by the words "Reel It In." Add your name or a clever fishing-related slogan to make it truly one-of-a-kind.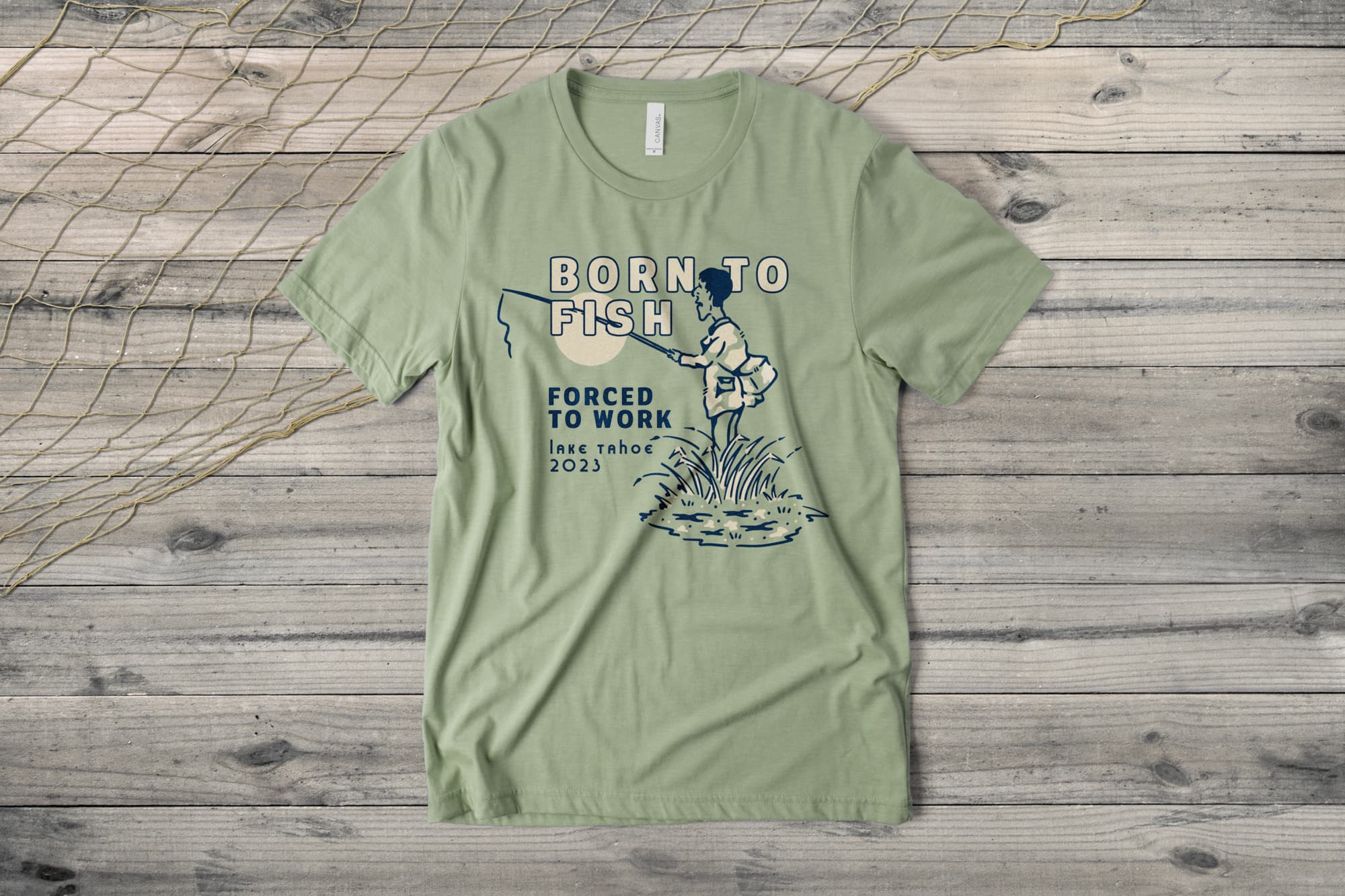 "Born to Fish, Forced to Work": Declare your true calling in life with this fun design featuring a fisherman and a witty phrase that captures the essence of every fishing enthusiast's dilemma.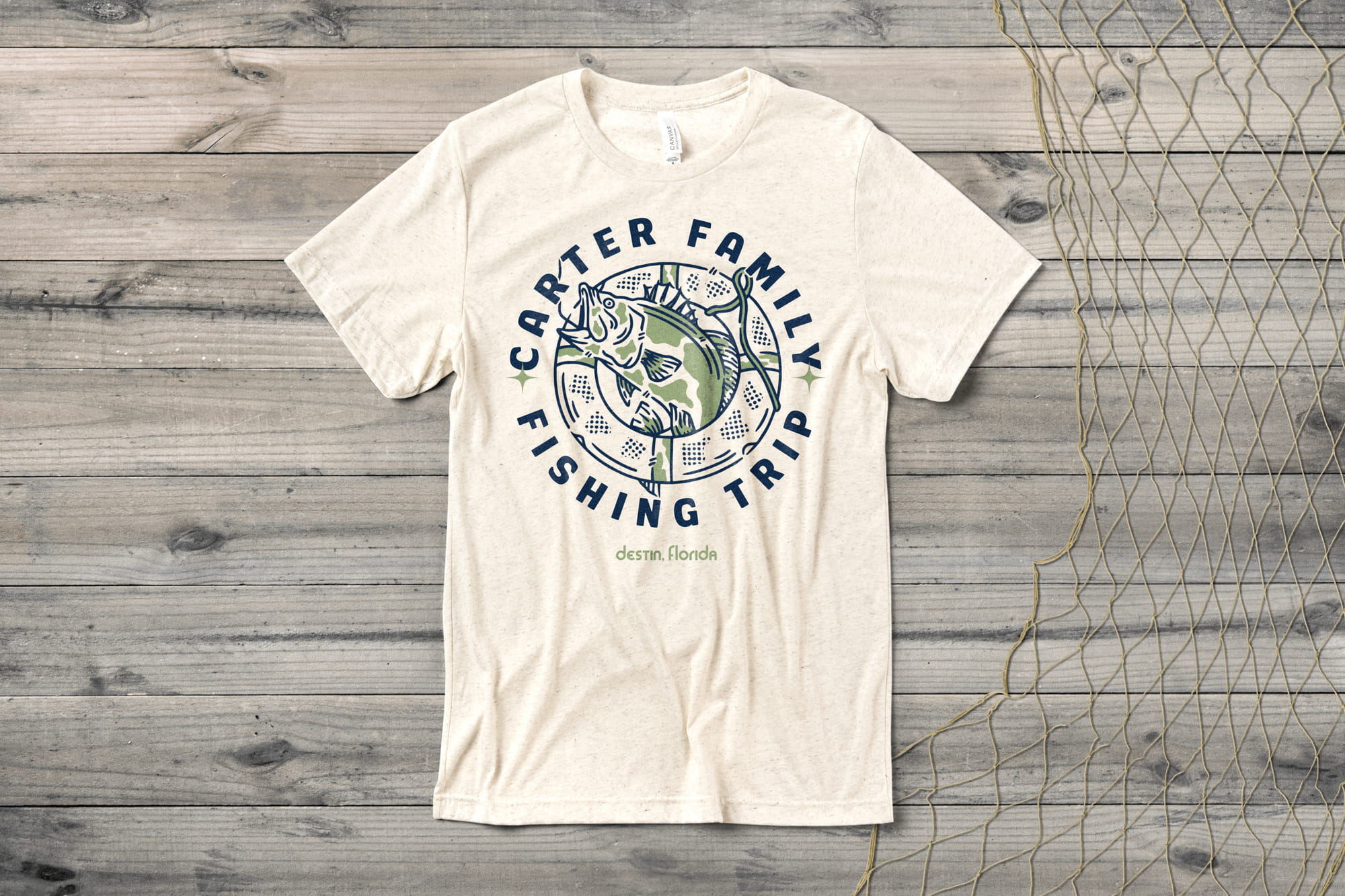 "Fishing Trip": This basic fishing trip design features a large fish with text that includes your group or family name.
Featured T-Shirts for the Avid Angler
Basic Tee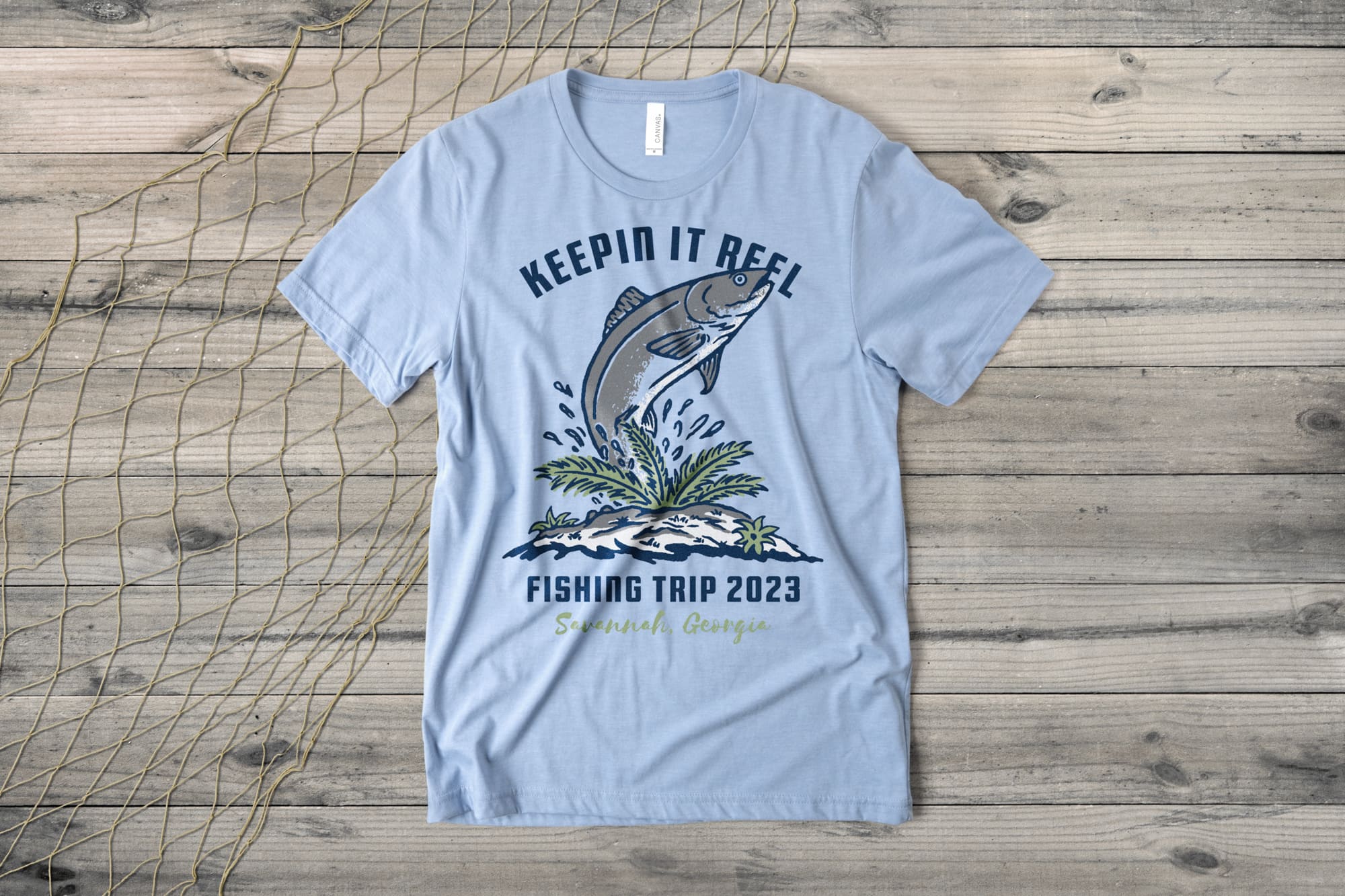 Our basic t-shirt is a cost-effective option that doesn't compromise on quality. Made from comfortable and durable materials, it's ideal for long days spent casting your line. Choose from a variety of colors to match your fishing gear or your personal style.
Performance T-Shirts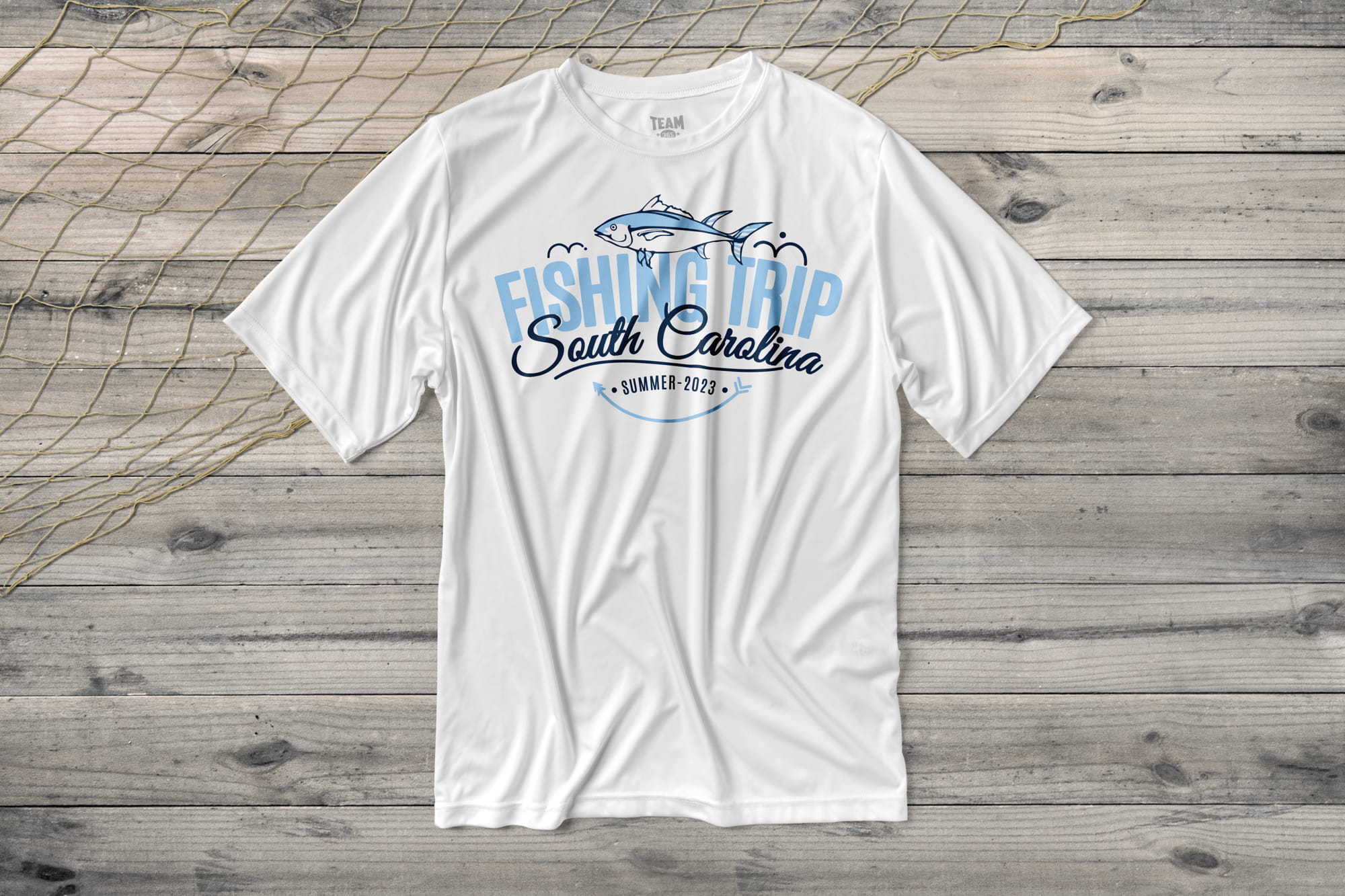 When the sun is blazing and the fish are biting, our performance t-shirts are your best friend. Designed to wick away moisture and keep you cool, these lightweight shirts are perfect for hot summer days on the water.
Long Sleeve Options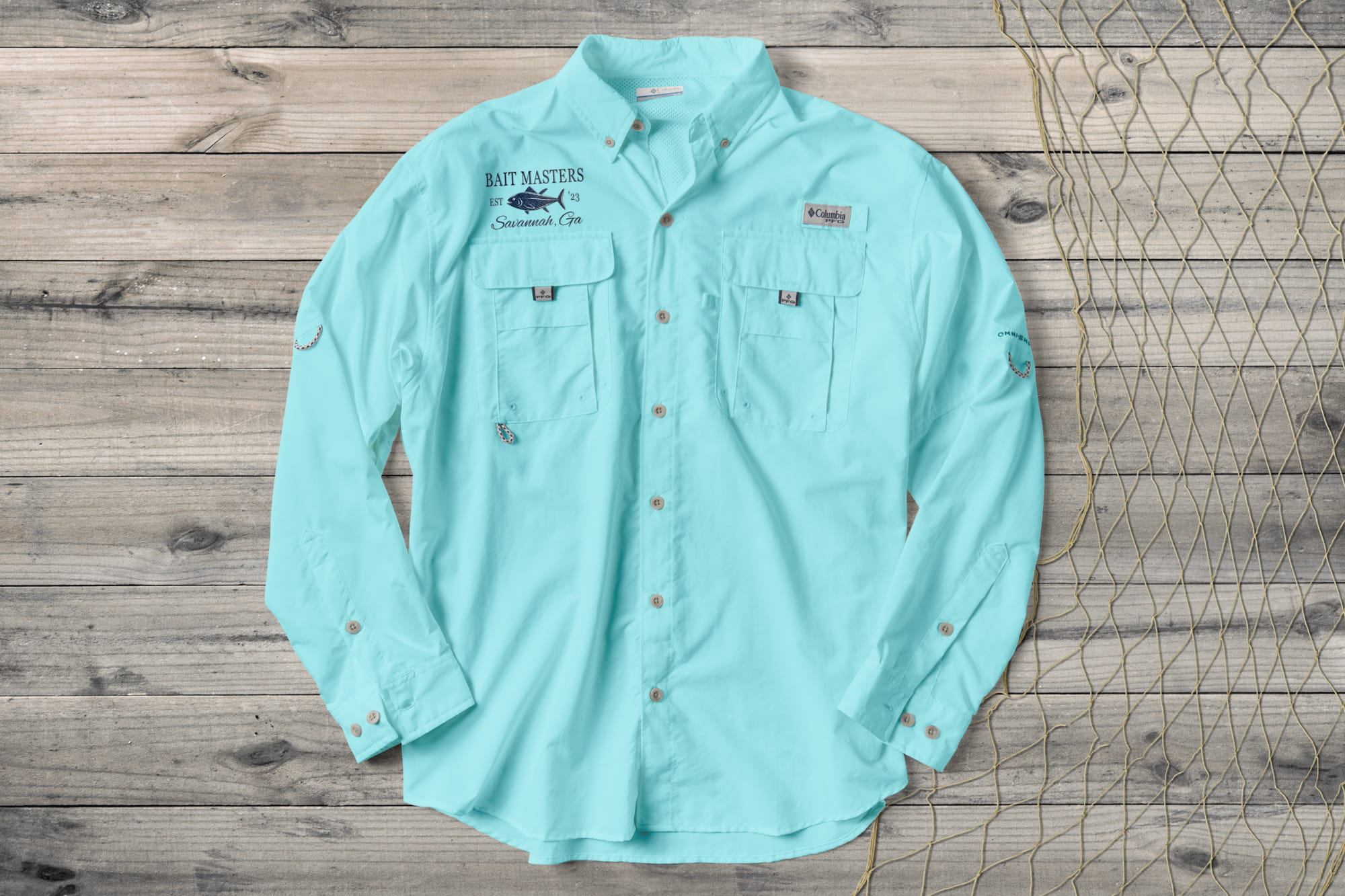 Fishing often means spending hours under the sun. Protect yourself from harmful UV rays while maintaining your style with our long sleeve t-shirts. Breathable and made with sun-protective fabric, they provide comfort and peace of mind during extended fishing trips.
Creating Custom Fishing T-Shirts Made Easy
At UberPrints, we believe in making the customization process as seamless as possible. Follow these simple steps to create your own custom fishing t-shirts:
Choose your base t-shirt
Select the style that suits your needs, whether it's a basic tee, performance shirt, or long sleeve option.
Select your design
Browse our extensive library of fishing-themed designs or upload your own artwork or logo.
Personalize your design
Add text, choose fonts, resize elements, and play around with colors until you're happy with the design.
Preview and order
Take a moment to review your custom fishing t-shirt, making sure every detail is perfect. Once satisfied, place your order, and let us handle the printing and shipping.
Your fishing trip deserves to be remembered, and what better way to do that than with custom fishing t-shirts from UberPrints? With an array of unique fishing designs, a selection of featured t-shirts for every fishing condition, and a hassle-free customization process, UberPrints is your go-to destination for creating personalized fishing apparel. So, cast your worries aside and start designing your own custom fishing t-shirts today!