At UberPrints, our customers never fail to blow us away with their holiday creations. From hilarious St Patrick's Day t-shirts to matching family Christmas hoodies, we design and print it all! Need some inspiration? Our holiday design templates make designing custom holiday apparel easier than ever.
Like our customers, we believe that the holidays are the perfect excuse to design one of a kind holiday tees. This December, our design team created a custom t-shirt for our employees, given away at our annual holiday party. From our design team to our production team, the entire UberPrints crew had a hand in creating these sweet shirts.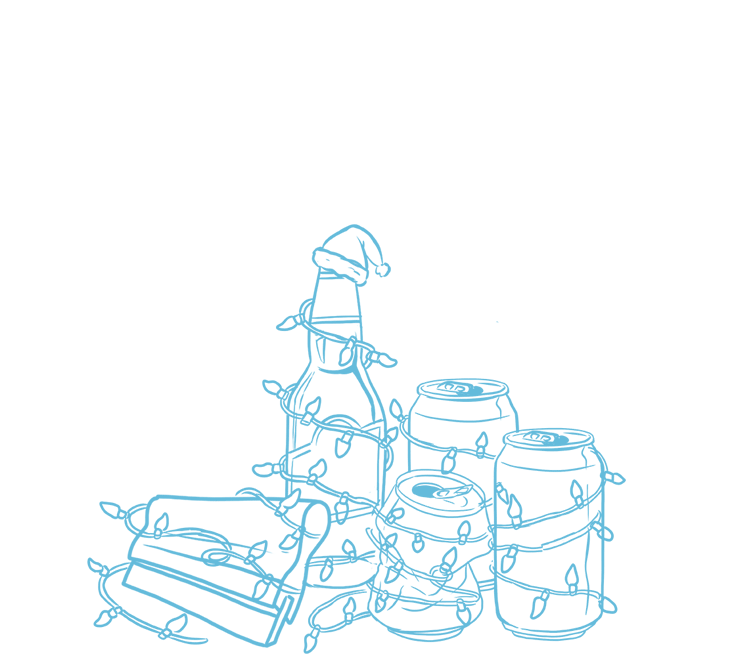 Each design at UberPrints begins with a sketch. From the free clipart and design templates available in our online design studio to the company swag we give away to our employees, each piece of artwork is created from scratch by our in-house design team.
For our "Screens and Spirits" design, a few sketches were selected and refined, capturing the vibe of our boozy holiday screen printing celebration.  With a final sketch selected, our designers begin to create final artwork digitally on a Wacom drawing tablet.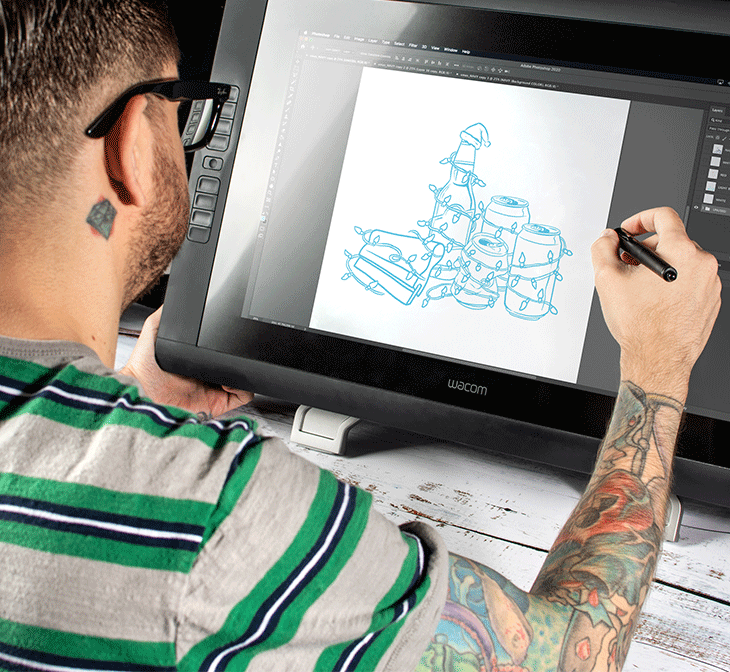 After illustration work is completed, custom typography is added, bringing the entire design together. We are now ready to begin the screen printing process where each design color with be digitally separated and burnt onto it's own screen at our production facility in Athens, GA.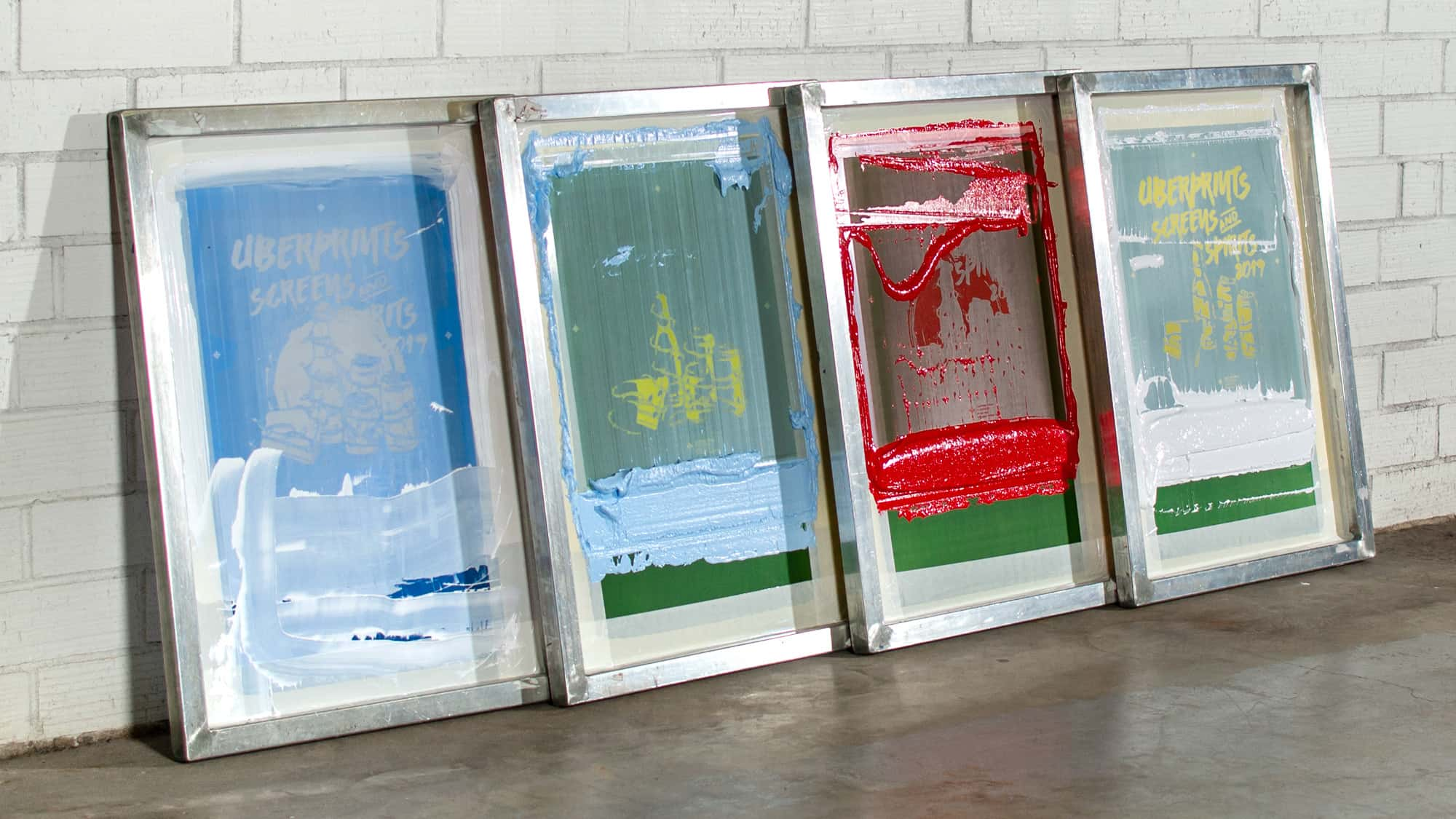 Screen printing ink is now custom mixed to Pantone specifications by our screen printing pros. The freshly mixed inks are squeegeed through each color designated screen by our automatic screen printing press. With precise registration, colors are individually layered on each shirt, bringing the final design to life.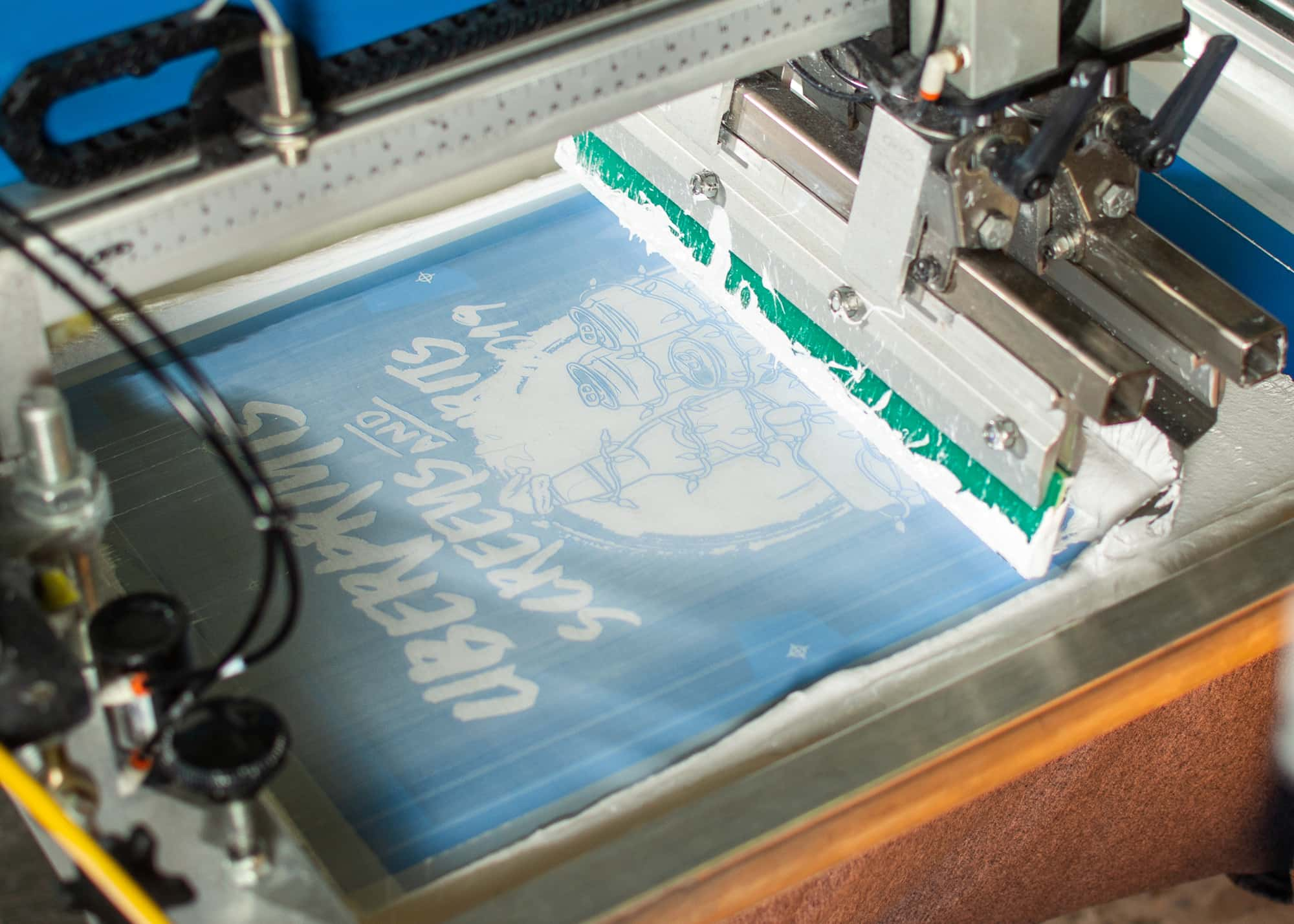 With printing complete, it was time to party! Proudly sporting our new holiday tees, the UberPrints team assembled at Clarke's Standard in Athens to cut loose after another incredible year. The holiday party might be a bit hazy, but the holiday party shirts will always remain a comfy reminder.
Thanks to all of our customers for the holiday inspiration in 2019. We can't wait to see what you design in 2020!